2021 Guerrilla Gravity Pedalhead
Wheel Size: 29''
Travel: Hardtail / 120 – 140 mm front
Material: Steel
Size Tested: Size 3
Reviewer: 6′, 165lb / 183 cm, 74.8 kg
Test Location: Washington
Test Duration: 2 months
Blister's Measured Weight:
Frame: 2749 g / 6.06 lb
Complete bike, as tested: 13.7 kg / 30.2 lb (w/o pedals)
Price:
Complete bikes $3,495 – $4,795; see below for details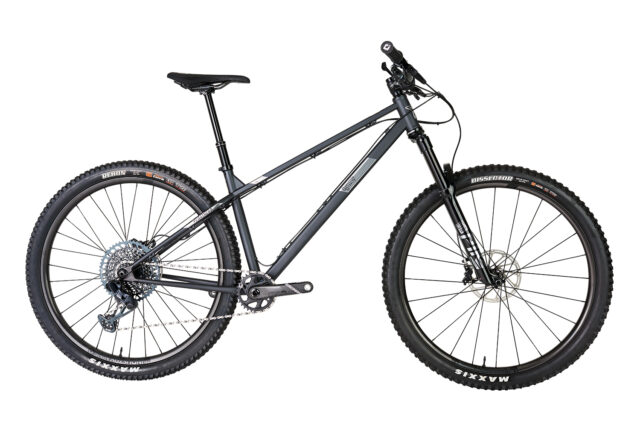 Intro
After a bit of a hiatus, the Guerrilla Gravity Pedalhead is back, and we've been spending a bunch of time on their revamped "adventure hardtail." Guerrilla Gravity says the updated bike is "built for everything from crushing singletrack miles to getting rad around town," so given that open-ended brief, who does it make the most sense for, and what kinds of riding does it excel at?
The Frame
Guerrilla Gravity has made some waves with their USA-made "Revved" thermoplastic carbon fiber frames, but the Pedalhead sticks to steel for the frame material. And in keeping with the minimalist ethos of a hardtail, most of the spec details are straightforward and user-friendly, too. The bottom bracket shell is threaded, the cable routing is external, the dropouts are a standard 148mm Boost affair, and there are two water bottle mounts on top of the downtube. The lower position is designed as an accessory mount, but you can squeeze a second water bottle cage in with a short bottle. ISCG-05 chainguide mounts are included, too.
The Pedalhead also features swappable dropouts for use with gears or as a single speed, and they're really slick. They attach with a pair of bolts that are hidden on the inside of the dropout, and look impressively clean. The geared dropouts use a fixed chainstay length, while the single speed ones feature sliders with a bolt for micro-adjustment to handle chain tension. The geared dropouts use a SRAM UDH derailleur hanger, and the sliding ones are single speed-specific. Both feature IS brake mounts for a 160 mm rotor, and the brake mount moves with the sliding dropout to maintain alignment throughout the adjustment range. A pair of pinch bolts secure the sliding portion of the dropout in place, so you don't need to realign everything each time you take the wheel off.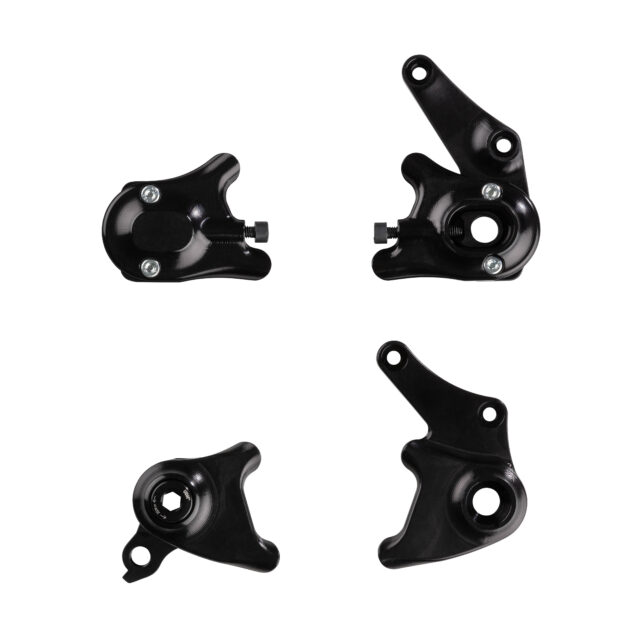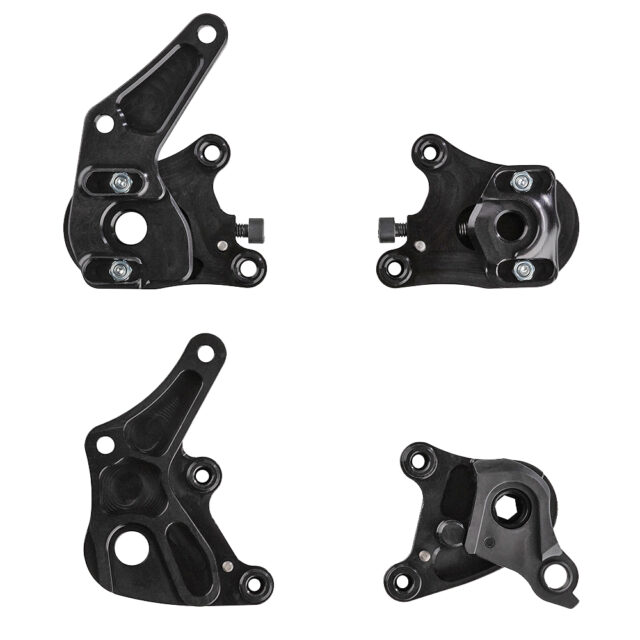 Our test frame was a pre-production model, but Guerrilla Gravity says that the only changes from the test bike to production were some minor refinements to the cable routing. The hole in the seat tube where the dropper post cable enters has been enlarged and will come with a rubber grommet to seal the port, and the locations of the cable attachment braze-ons have been tweaked to make for smoother cable bends.
Tire clearance is stated at 2.6'' width, but based on the 2.4'' Michelin Wild AM tire I ran on the rear, that might be a little conservative — there's quite a bit of clearance back there. Where there isn't as much room is on the chainring side — that clearance is limited to a 32 tooth maximum.
Guerrilla Gravity notes that they've used a custom-drawn tubeset for the Pedalhead, and like the original model, it uses distinctive rectangular tubes for the top tube and down tube. The top tube in particular is strikingly low-profile, and the idea is to bake in a bit of vertical compliance while keeping the frame stiff laterally. And like all of Guerrilla Gravity's frames, the Pedalhead is made in Colorado.
Fit & Geometry
The Pedalhead is only available in a Size 3 at the moment, which Guerrilla Gravity says should suit riders from 5'9'' to 6'0'' (175–183 cm). With a 460 mm reach in that size, I think that's about right — keep in mind that the reach on a hardtail only gets longer as the fork compresses. The headtube angle comes in at 65°, and the chainstays measure 435 mm with the geared dropouts, while the singlespeed ones range from 428 to 437 mm. The resulting wheelbase is 1,212 mm (with the geared dropouts). The seat tube angle is listed at 74° actual / 74.5° effective, and while that might sound a bit slack by modern standards, it too feels in keeping with the overall design of the bike. For one thing, it's a hardtail, and only gets steeper as the fork sags in. And for another, the Pedalhead isn't trying to be the most over-the-top winch-and-plummet machine out there. While we're into the overall trend of steeper seat tube angles that we've been seeing of late, the more a bike is meant to work on mellower, more rolling terrain, the more sense it makes to dial things back just a touch. And for reference, here's the full geometry chart:
Those certainly aren't XC bike numbers, but they're also notably less aggressive than some of the wilder hardtails out there, such as the Marin El Roy, Kona Honzo ESD, and BTR Ranger. And given how Guerrilla Gravity talks about the Pedalhead, that makes a fair bit of sense — they're positioning it as a versatile bike that's up for a bit of anything, not some hyper-aggressive bike that needs a steep, rowdy trail and a bunch of speed to come alive.
At 6' / 183 cm tall, I am at the upper end of Guerrilla Gravity's recommended sizing for the Pedalhead, and did find myself preferring a slightly longer 50 mm stem (as opposed to the 40 mm length that I typically default to on more aggressive mountain bikes). That extra length both fit me better, and also felt in keeping with the somewhat more moderate geometry of the Pedalhead. It's a fairly quick-handling bike, and not one where I felt inclined to try to make the bike ultra-stable — the Pedalhead definitely prefers a lighter touch, and while the overall fit is on the smaller side of what I typically prefer, it felt well suited to the Pedalhead's intentions.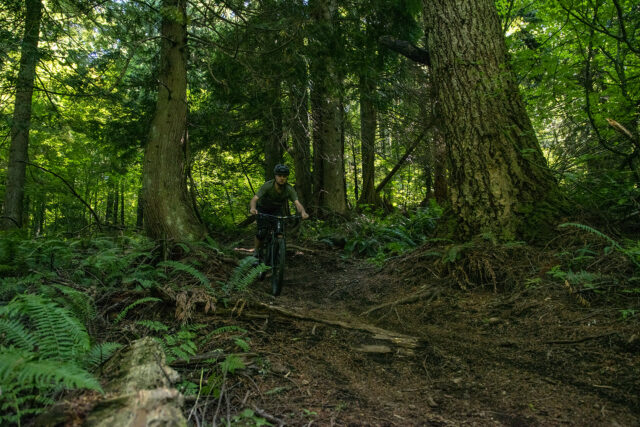 The Builds
The Pedalhead is available in three different build specs, adhering to Guerrilla Gravity's standard Ride / Rally / Race hierarchy. The build highlights are listed below:
Drivetrain: SRAM NX
Brakes: SRAM Guide T
Fork: RockShox Pike Select
Wheels: Sun Ringle Duroc SD37 Comp
Dropper Post: SDG Tellis
Drivetrain: SRAM GX
Brakes: SRAM G2 RSC
Fork: RockShox Pike Select+
Wheels: Crankbrothers Synthesis XCT Alloy
Dropper Post: SDG Tellis
Drivetrain: SRAM X01
Brakes: SRAM G2 Ultimate
Fork: RockShox Pike Ultimate
Wheels: Stan's Arch MK3
Dropper Post: Bike Yoke Revive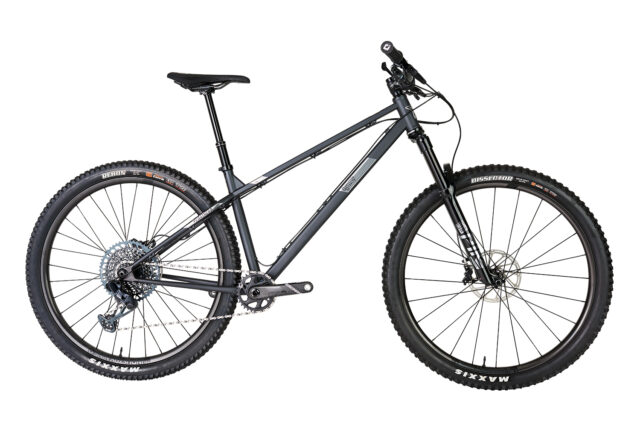 As per usual with Guerrilla Gravity, each of the builds can be heavily customized via the bike builder tool on their website. Though each of the three builds default to SRAM drivetrains, Shimano and Box options are also available, as is a single-speed configuration if you're so inclined. Forks, brakes, wheels, and more can also be configured to your liking — check out their site for all the details, and take note that the options listed do vary somewhat depending on which build level you start from.
Guerilla Gravity sent over a Pedalhead frame for us to test, so I built it up with parts I had on hand. The highlights of our test build are below:
That's a bit of a different spec than Guerilla Gravity offers, but isn't out of line with the options they offer, either. Like you'd expect, the standard Pedalhead builds seem designed to strike a middle ground between weight and beefiness — in keeping with the versatile all-rounder intentions of the bike.
On The Trail
The first and most obvious thing that jumped out to me after first getting on the Pedalhead is just how quick the handling feels. It's a very agile, nimble bike, eager to change lines and make quick work of tight, awkward sections of trail. It's not quite what I'd expected from Guerrilla Gravity (I hadn't even seen the geometry chart at that point, so was going in with few expectations one way or another, beyond GG's general emphasis on descending prowess), but is a whole lot of fun on the right trails.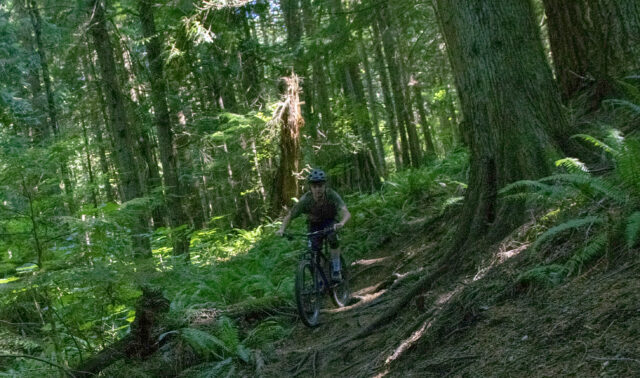 So what are those "right trails"? I had the most fun on the Pedalhead on trails that weren't super steep, where you need to pedal and pump to build speed, rather than letting gravity do all the work. The bike is super engaging at lower speeds and in tighter spots, and even compared to more aggressive hardtails, like the Marin El Roy, feels like it encourages you to stand up and put down power wherever possible. Despite a not-super-light weight of 30.2 lb / 13.7 kg as built (without pedals), the Pedalhead feels fairly quick to get up to speed and accelerate out of corners, or up short, punchy climbs.
And despite having a somewhat shorter reach than I often prefer, the fit of the Pedalhead actually worked out really well for the kinds of riding that the bike excels at most strongly. The effective top tube isn't especially short, given the not-crazy-steep seat tube angle, so I never felt too crunched up when climbing. That more moderate seat position also makes it a lot easier to go back and forth between seated and standing pedalling, without needing to drop the seat to get it out of the way. The Pedalhead does great as a technical climber, at least under a reasonably capable rider. The lack of rear suspension does mean that there's less traction on offer than there might be with most full-suspension bikes, but the Pedalhead puts down power so readily to make up for it, and the quick handling and more moderate wheelbase make it easy to maneuver at low speeds and in tighter spots.
The flip side of all that is that the Pedalhead is not super stable compared to bikes like the El Roy, and is consequently less forgiving and composed when the trails get really steep. That's a tradeoff that I think will work well for a whole lot of people, but as we're fond of saying around here, it is a good time to know thyself and consider what you'd really want out of a hardtail. If you're looking for a bike that feels like an Enduro sled, just with less suspension, the Pedalhead isn't it. It's a much quicker-handling, more agile sort of ride, and doesn't need to be going nearly as fast to feel like it's in its element. For a lot of everyday Trail bike use, that's an easy tradeoff to make. It's just a little different than what I might have expected from Guerrilla Gravity, given their propensity for making fairly aggressive bikes.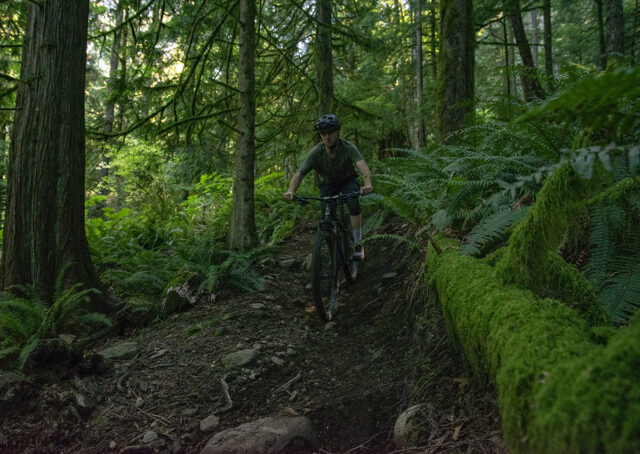 Guerrilla Gravity has also done some good work with the ride quality of the Pedalhead; you're not going to forget that it's a hardtail, but it also doesn't feel ultra-stiff — in a good way. That's a big part of the reason that steel remains one of the preferred materials for high-end hardtails, and the Pedalhead certainly rides better than any aluminum hardtail I can remember having tried. It's also notably more compliant than my BTR Ranger, and while I no longer have the Marin El Roy on hand to A/B against the Pedalhead, I think it at least comes close to matching the notably excellent ride quality of the Marin.
Who's It For?
As trendy as hyper-aggressive hardtails have become these days, Guerrilla Gravity has built a somewhat mellower bike in the Pedalhead, but that makes it a really strong option for the right use case.
(1) Riders looking for a bike to spice up mellower trails that aren't all that exciting on a bigger Enduro bike. The Pedalhead's sharp handling and eagerness to pedal hard and attack makes not-super-challenging trails a lot more interesting, and lets you go faster than a bigger, more ponderous bike would in those kinds of situations.
(2) As a bike for big, backcountry epics with a lot of tight, rolling terrain and maybe trails that weren't designed specifically for mountain bikes. There are a lot of places where you can go put in huge miles on trails with lots of grade reversals and tight switchbacks, and the Pedalhead is a great option for those sorts of rides.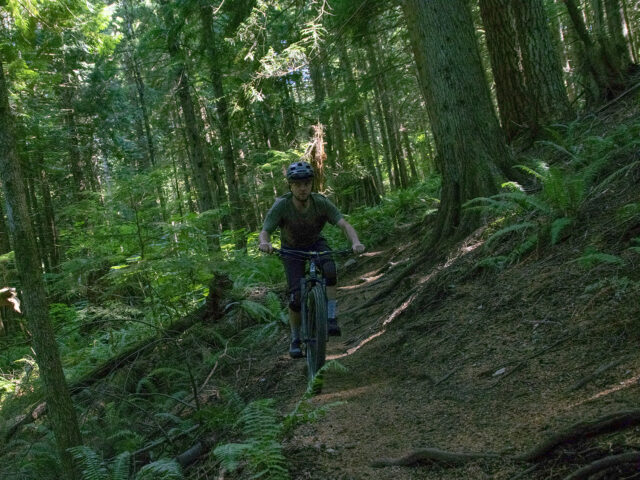 Bottom Line
The revamped Guerrilla Gravity Pedalhead is a very quick-handling Trail hardtail that's a whole lot of fun on the sorts of trails that make bigger, more aggressive bikes feel like overkill. It's notably less stable and composed at speed and on very steep trails than some of the more Enduro-oriented hardtails out there, but it's also way more sprightly and engaging the rest of the time. It also rides really nicely, and has especially clean-looking swappable dropouts for single-speed and geared compatibility, and is even made in the US. The single frame size is limiting, but if you're in the right range and are looking for a bike to bridge the gap between an XC bike and a full-suspension Trail bike, the Pedalhead is well worth a look.