SCOR 2030
Wheel Size: 29''
Travel: 120 mm rear / 140 mm front
Geometry Highlights:
Sizes offered: S, M, M/L, L, XL
Headtube angle: 64.5° / 65.5° (Adjustable)
Seat tube angle: ~77° (Varies by size and geometry setting)
Reach: 477 mm (size M/L)
Chainstay length: 429 mm (size M/L)
Frame Material: Carbon Fiber
Price:
Complete bikes: $5,199 to $9,299
Frame w/ Fox Float Factory shock: $3,499
Intro
SCOR was born out of a pair of BMC employees working after hours to design the bikes they wanted to ride themselves, which stood out in notable contrast to the typical road- and XC-oriented offerings from BMC as longer-travel, more playful mountain bikes. Their first model, the 4060, is a highly adaptable take on a mid- to long-travel Trail / Enduro bike that's oriented decidedly more toward a playful riding style than going flat-out fast, and now SCOR says they're bringing that same concept to a shorter-travel package in the new 2030.
We've noted before that there's a clear split in the short-travel Trail bike market, with some models feeling like beefed-up XC-race bikes, and others much more akin to slimmed-down Enduro ones, and SCOR is very clear that they see the 2030 as being in the latter camp. So how have they gone about putting the 4060 on a diet, and what does the end result look like? Let's dive in.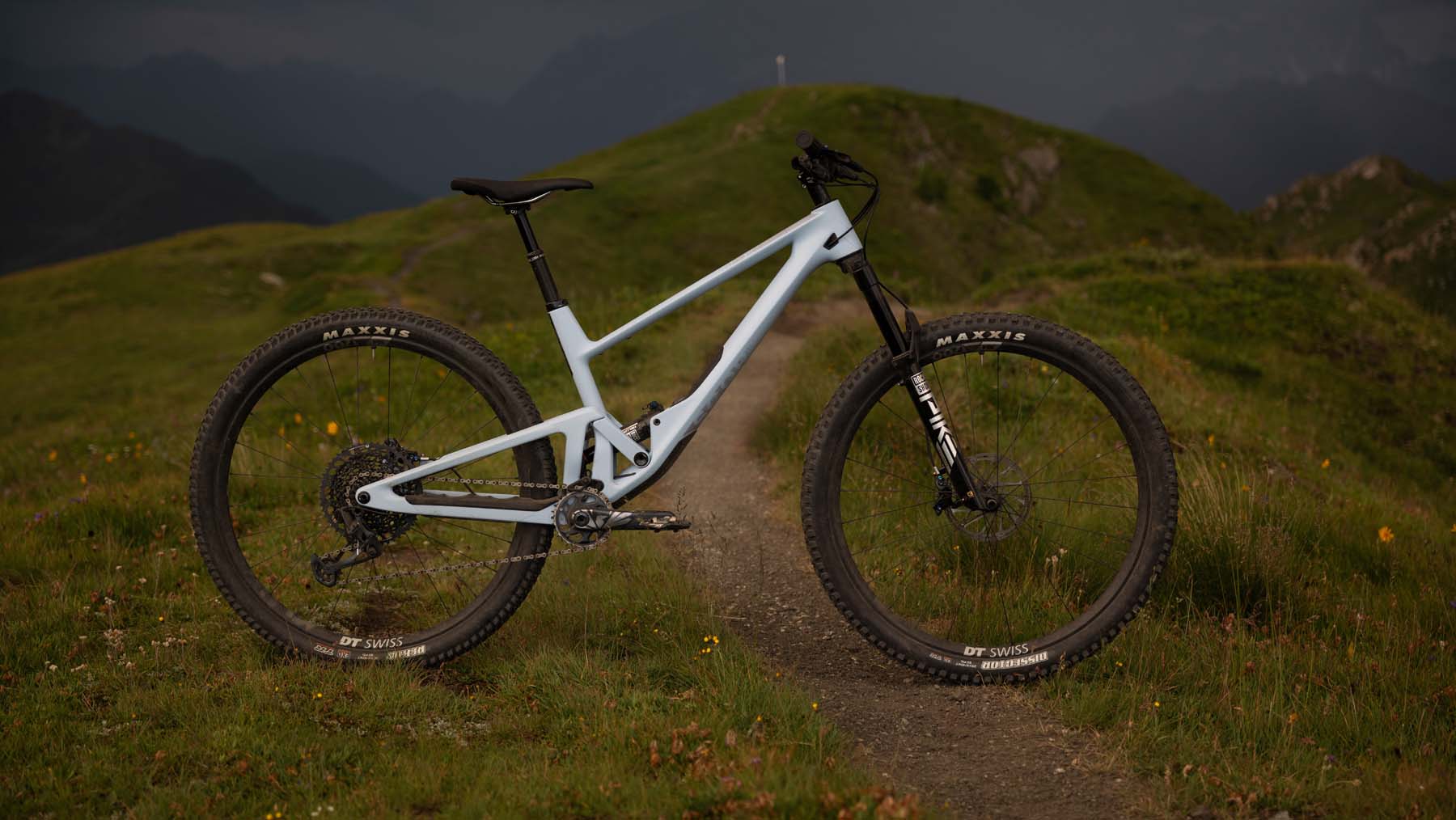 The Frame
The 2030's overall layout is essentially the same as that of the 4060 — basically, a parallel mini-link arrangement with the shock mounted low in the frame and driven by the lower link to produce its 120 mm of rear wheel travel, which is paired with a 140 mm travel fork. It's offered in carbon fiber only, with fully-guided internal cable routing (which SCOR makes sure to point out does not include it going through the headset), and a UDH derailleur hanger for SRAM Transmission compatibility. The bottom bracket shell is a press-fit one, and there aren't any chain guide tabs here, though a built-in upper guide is included. SCOR's fun jump line-shaped chainstay protector carries over from the 4060, as does room for a water bottle inside the front triangle on all five sizes, an accessory mount under the top tube, and rubber protection on the lower part of the downtube.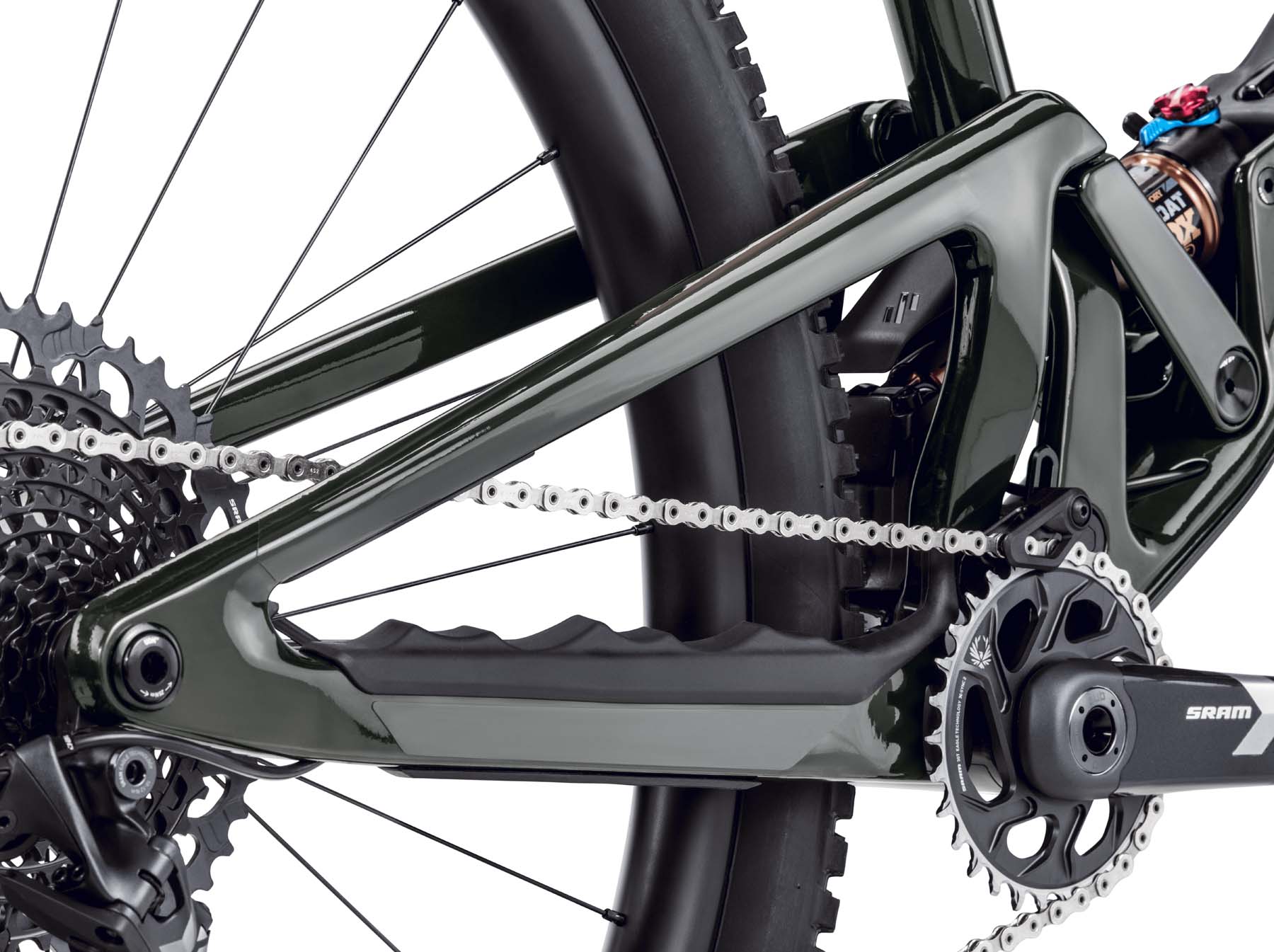 The 2030 does, however, add a downtube storage hatch underneath the water bottle mount, an upgrade from the smaller bit of in-frame storage offered on the underside of the downtube of the 4060, just in front of the bottom bracket shell. But despite cutting a hole in the downtube for said storage, SCOR says that the 2030 is tested to the same standards for strength (ASTM Level 4) as the 4060 and that it features the same steel pivot axles and other durability-oriented features as its bigger sibling as well.
SCOR also notes that it's possible to bump the 2030 up to 130 mm of rear wheel travel by way of a 52.5 mm stroke shock (and the Fox Float that comes on the top-spec X01 build and the frame-only option is super easy to convert with only basic tools). What stroke is used for the stock 120 mm travel configuration isn't stated, but we'd assume it's a 47.5 mm one, in what appears to be a 185 mm long Trunnion mount configuration. SCOR doesn't say much about the suspension kinematics of the 2030 beyond claiming that it's fairly progressive for good support and that it pedals quite efficiently, so we'll just have to get on one to find out more.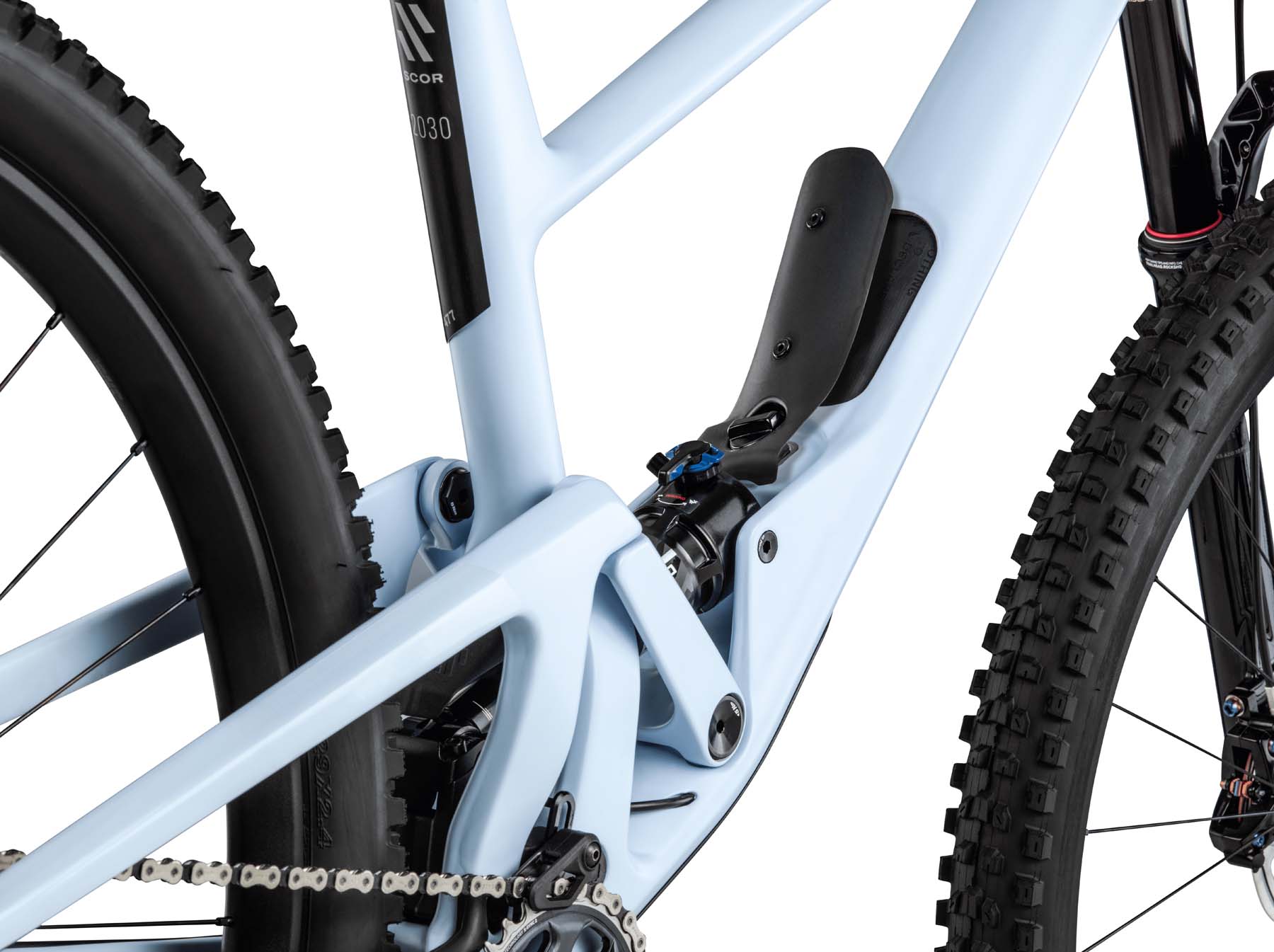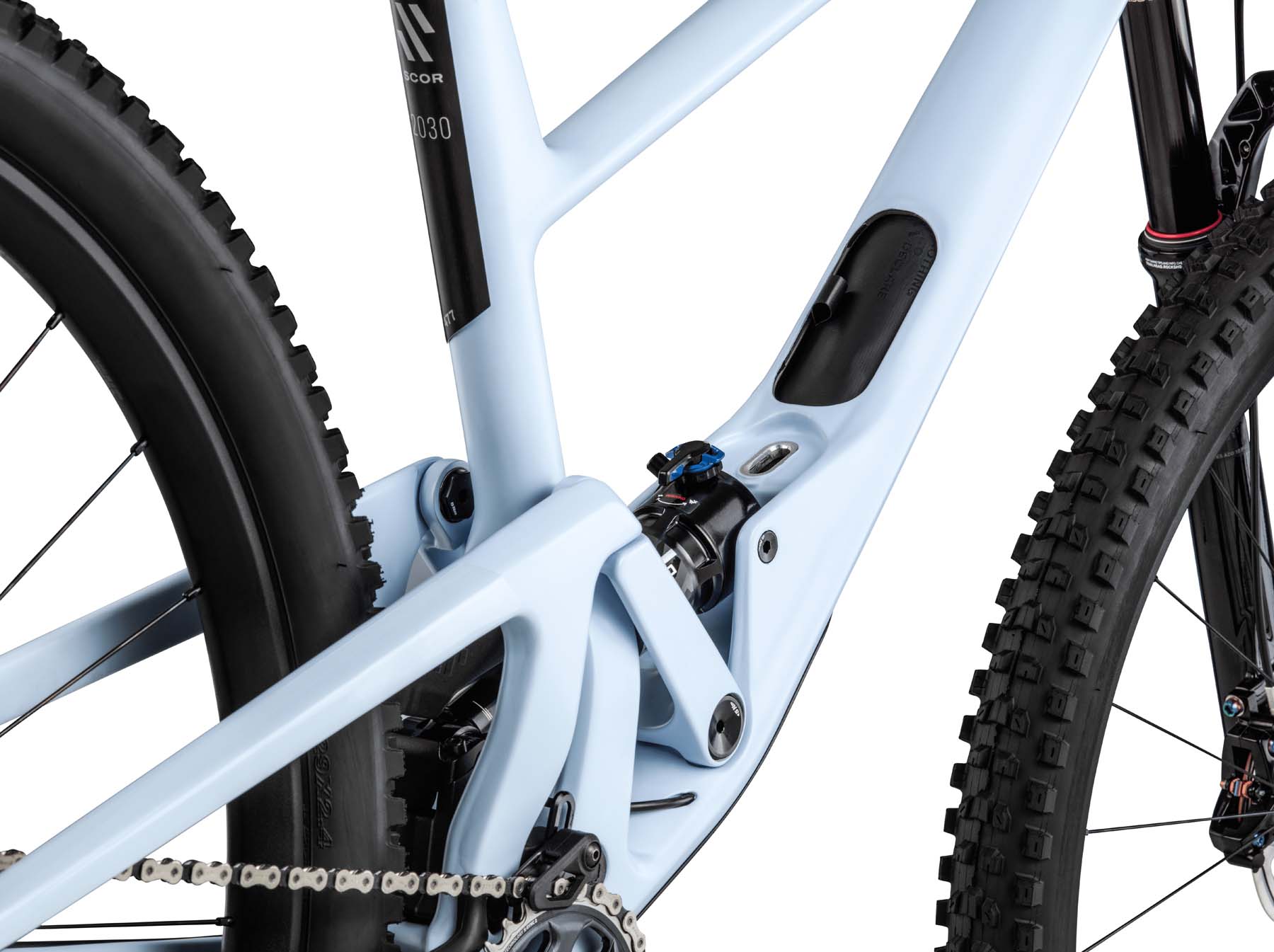 Fit & Geometry
SCOR offers the 2030 in five sizes, from Small through XL plus an intermediate M/L offering, all of which roll on 29'' wheels at both ends. Reach ranges from 435 to 517 mm in approximately 20 mm increments, and offset headset cups allow you to toggle between a 64.5° and a 65.5° headtube angle with modest changes to the other geometry numbers. The effective seat tube angle comes in a bit over 77° (varies slightly by size and geometry setting) though the actual angle is a bit slacker at ~69°. All sizes get 38 mm of bottom bracket drop (slack headset setting) and the chainstays are notably short, with the Small, Medium, and M/L sizes starting at 429 mm and the Large and XL growing to 432 and 434 mm, respectively.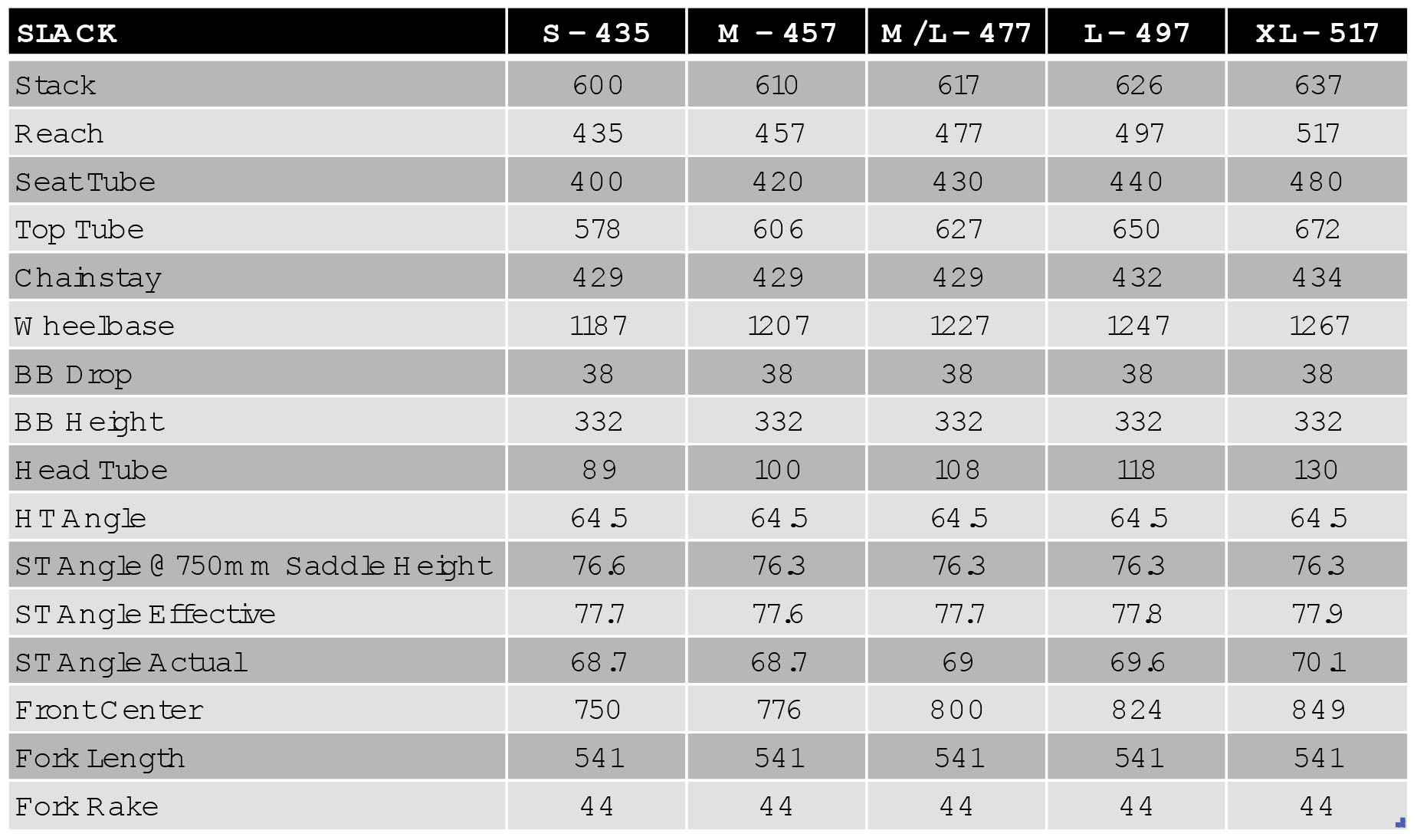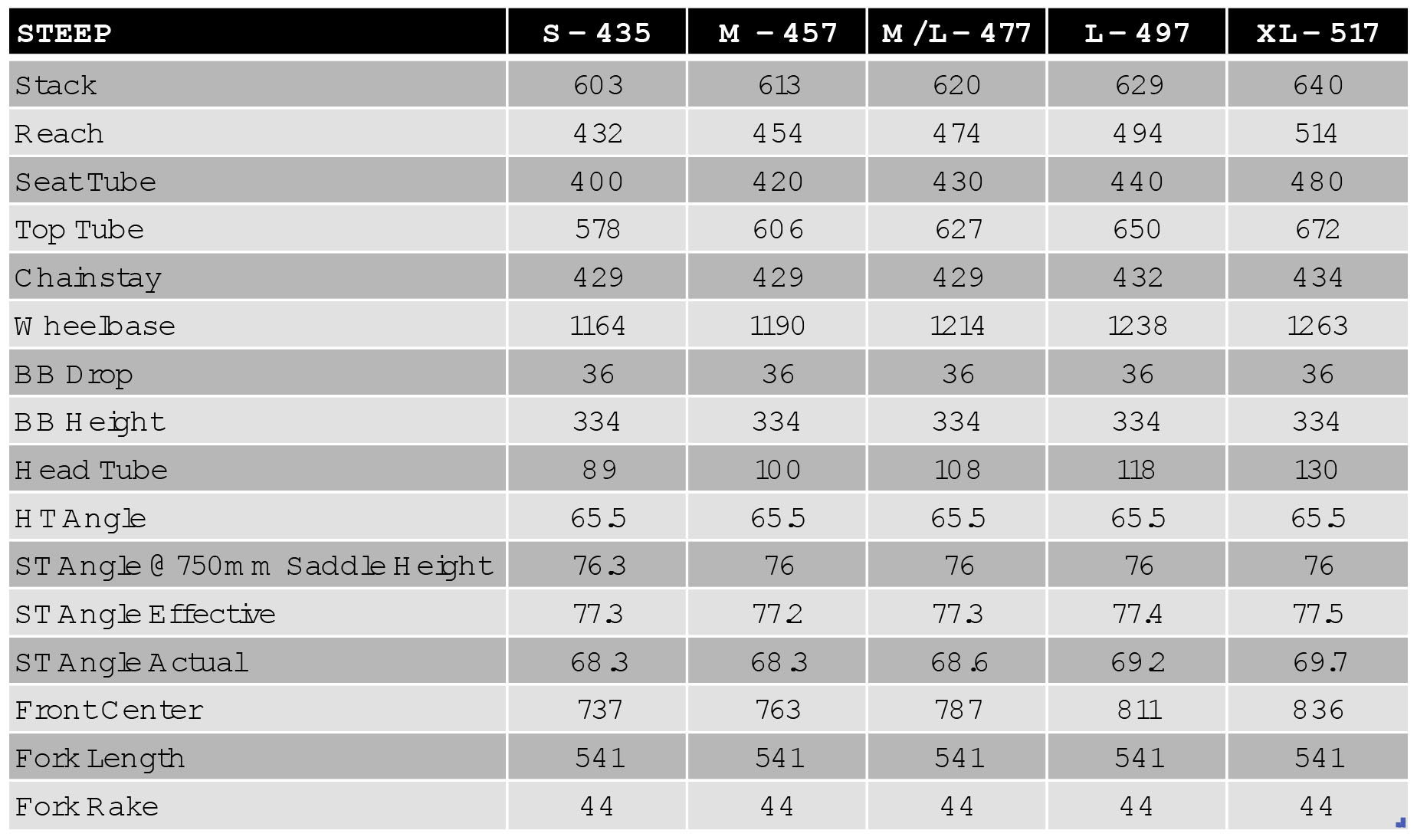 Especially in the slack headset position, the 2030 is notably slack for a 120mm-travel bike, but its short chainstays help reign the wheelbase back in a bit. We'd expect that combination of traits to make for a bike that wants a good bit of weight over the front end to balance things out and keep the front wheel gripping, but that could also be a lot of fun to slash the rear end around once you get there (and definitely found that to be true of the 4060, which has largely similar geometry). But we'll just have to get on a 2030 to find out more, and we'll be doing just that soon.
The Builds
SCOR is offering the 2030 in three different builds, all with SRAM mechanical drivetrains but a mix of Fox and RockShox suspension. A frame-only option with a Fox Float Factory rear shock is also available.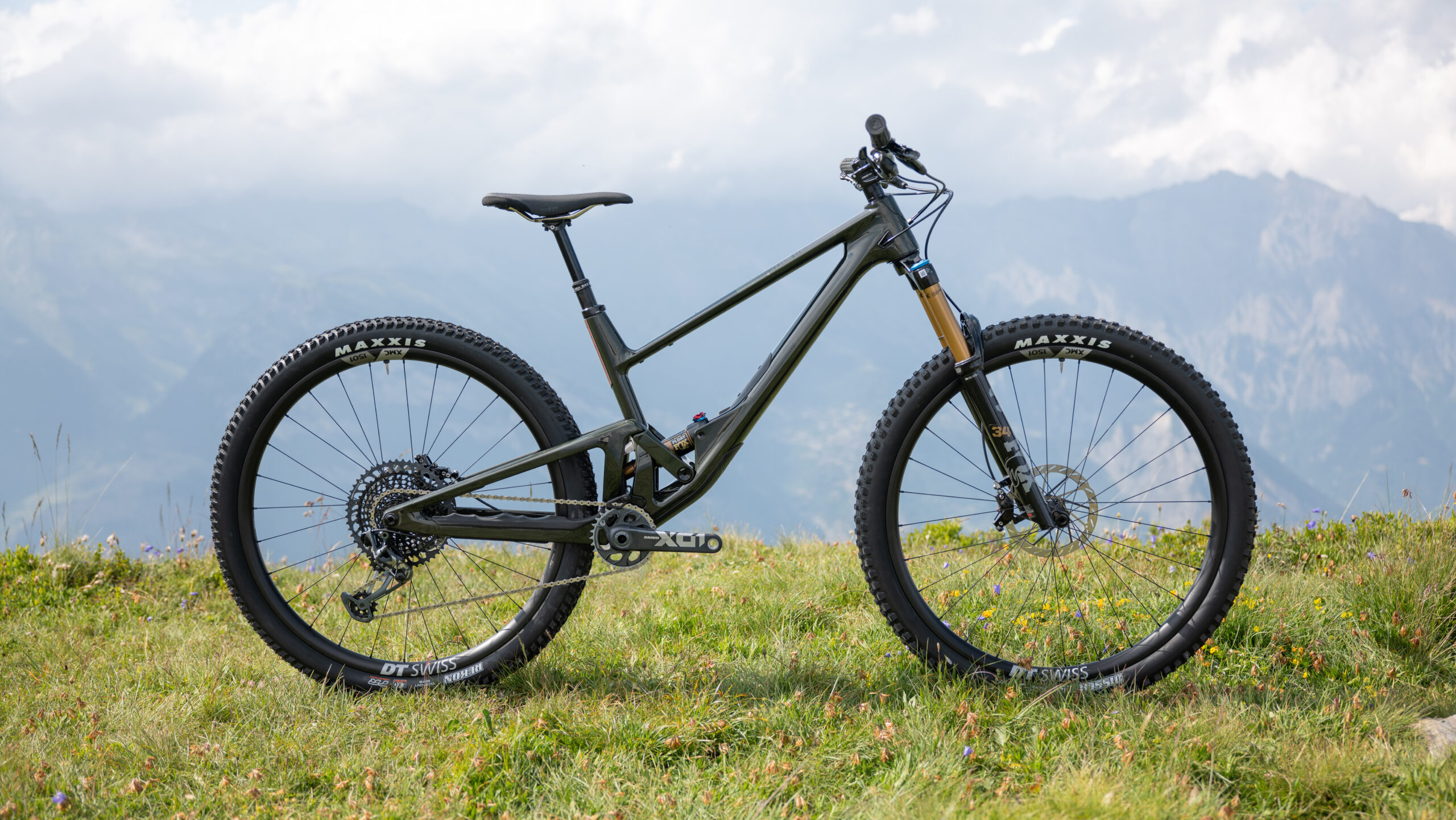 Drivetrain: SRAM NX
Brakes: SRAM Code R
Fork: RockShox Pike Select
Shock: RockShox Deluxe Select
Wheels: XDX-530
Dropper Post: X-Fusion Manic
Drivetrain: SRAM GX
Brakes: SRAM Code RSC
Fork: RockShox Pike Ultimate
Shock: RockShox Deluxe Ultimate
Wheels: DT Swiss XM 1700
Dropper Post: Bike Yoke Divine
Drivetrain: SRAM X01
Brakes: SRAM G2 Ultimate
Fork: Fox 34 Factory
Shock: Fox Float Factory
Wheels: DT Swiss XRC 1501
Dropper Post: Bike Yoke Divine
All three builds come with Maxxis Dissector front / Reckon rear tire combos. Overall, those look like nicely thought-out builds for the 2030's stated purpose — namely being an efficient short-travel bike first and foremost, but a more gravity-oriented take on the genre than many of the more XC-derived examples out there. The only thing that stands out as slightly odd is the top-tier X01 build dropping down to SRAM G2 brakes when the two less-expensive options come with Codes. The G2s are lighter, especially in Ultimate guise as spec'd here, but are also notably less powerful. I'd personally rather have the Codes, weight be damned, but I suppose some folks might appreciate the weight savings.
Some Questions / Things We're Curious About
(1) The SCOR 4060 LT that we reviewed a while back stood out for being an especially nimble, playful-feeling take on a longer travel bike — does that carry over to the 2030 as well, in a category where sharp handling is the norm?
(2) And in light of that, are SCOR's claims that the 2030 feels like a scaled-down Enduro bike rather than a beefed-up XC one borne out?
(3) How does the 2030 compare to some of the other more aggressive short-travel bikes we've been on recently, such as the Commencal T.E.M.P.O., Canyon Spectral 125, Chromag Darco, and Transition Smuggler?
Bottom Line (For Now)
There's no shortage of aggressive short-travel bikes these days, but the SCOR 2030 still looks like it might be a pretty unique take on one. We should be getting on a 2030 before too long here, and are looking forward to finding out more. Stay tuned for a full review to come.