Tannus Armour Tubeless Tire Inserts
Test Locations: Washington & Oregon
Duration of Test: ~5 months
Sizes Offered:
27.5" x 2.1–2.6" (Tested)
29" x 2.1–2.6"
Blister's Measured Weight per insert (27.5 version): 153 and 158 grams
MSRP: $50 per insert
Wheels Used:
We Are One Agent
DT Swiss EX511
DT Swiss EX471
Tires used:
Reviewer: 6' (183 cm), 165 lb (75 kg)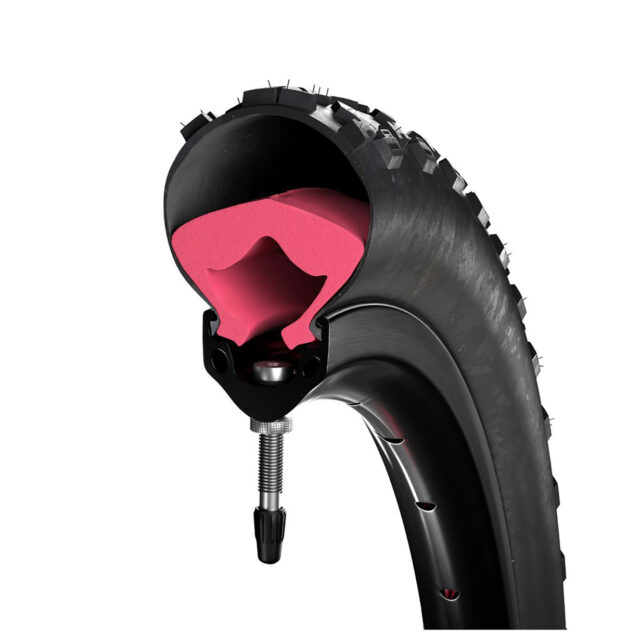 Intro
Tubeless tire inserts have grown in popularity in recent years, and with that, the number of options on the market has exploded.
Tannus first got into the insert game with a decidedly unconventional tube-based insert system a few years ago, which we tested with largely positive results. Tannus is now offering a tubeless insert that's much more in line with most of the other products on the market, and after several months of using it with a wide variety of rims and tires, I've found it to be quite impressive.
The Insert
Tannus' newer Tubeless insert works a lot more like most inserts on the market than their original Tannus Armour, in that it doesn't use a tube, and the insert fills the lower portion of the tire (i.e., the part nearer to the rim), instead of sitting against the outside of the tire, near the tread and sidewalls. Like most tubeless inserts, the Tannus Armour Tubeless insert is made from a relatively dense, closed-cell foam, which Tannus says won't absorb tire sealant.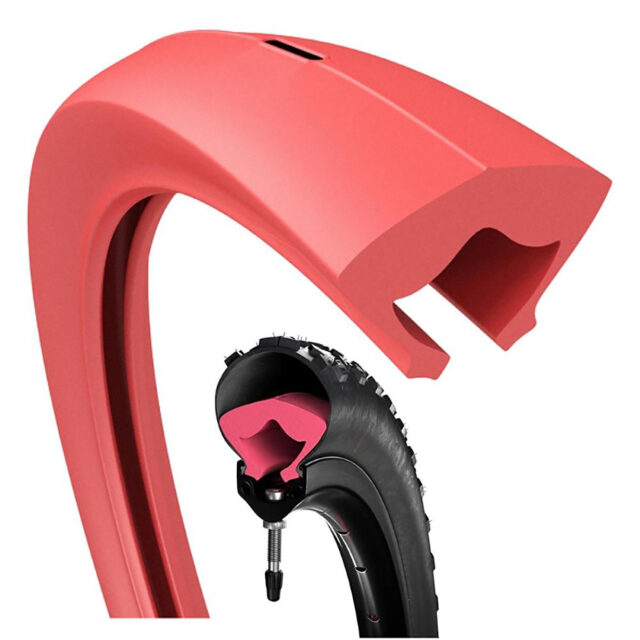 The claims Tannus makes for their Armour Tubeless are pretty standard for a tire insert. The inserts are meant to cushion impacts that can damage the rim and / or the tire, as well as providing additional sidewall support for better cornering feel and reduced likelihood of "burping" the tire (i.e., losing air pressure due to separating the tire from the rim).
Where the Tannus Armour Tubeless starts to look a bit different from its competitors is in the shape. Unlike, for example, Cush Core, which essentially fills the entire bottom ~40% of the tire, the Armour Tubeless has a hollowed-out center section, leaving just two small tabs (Tannus calls them "wings") to sit in between the tire beads and keep the insert centered in position. Connecting the two wings is a much thicker band of foam, with extra material located over the rim sidewalls, where impact protection is most needed.
Compared to Cush Core Pro — one of their main competitors, and the one that I have the most experience with — this gives two advantages to Tannus.
First, their Armour Tubeless is easier to install. Now, I know that I said in our Cush Core Pro review that I thought the reports of the horrors of installation are largely overblown, once you get the technique worked out, and I stand by that. Nevertheless, installing the Tannus Armour Tubeless is undoubtedly easier, since the wings fold out of the way more readily, and it doesn't take as much effort to stuff the tire bead underneath the insert.
Second, the Tannus insert is significantly lighter — my pair of 27.5" Tannus inserts averaged to 156 grams each, compared to 252 grams for a Cush Core Pro insert in the same size.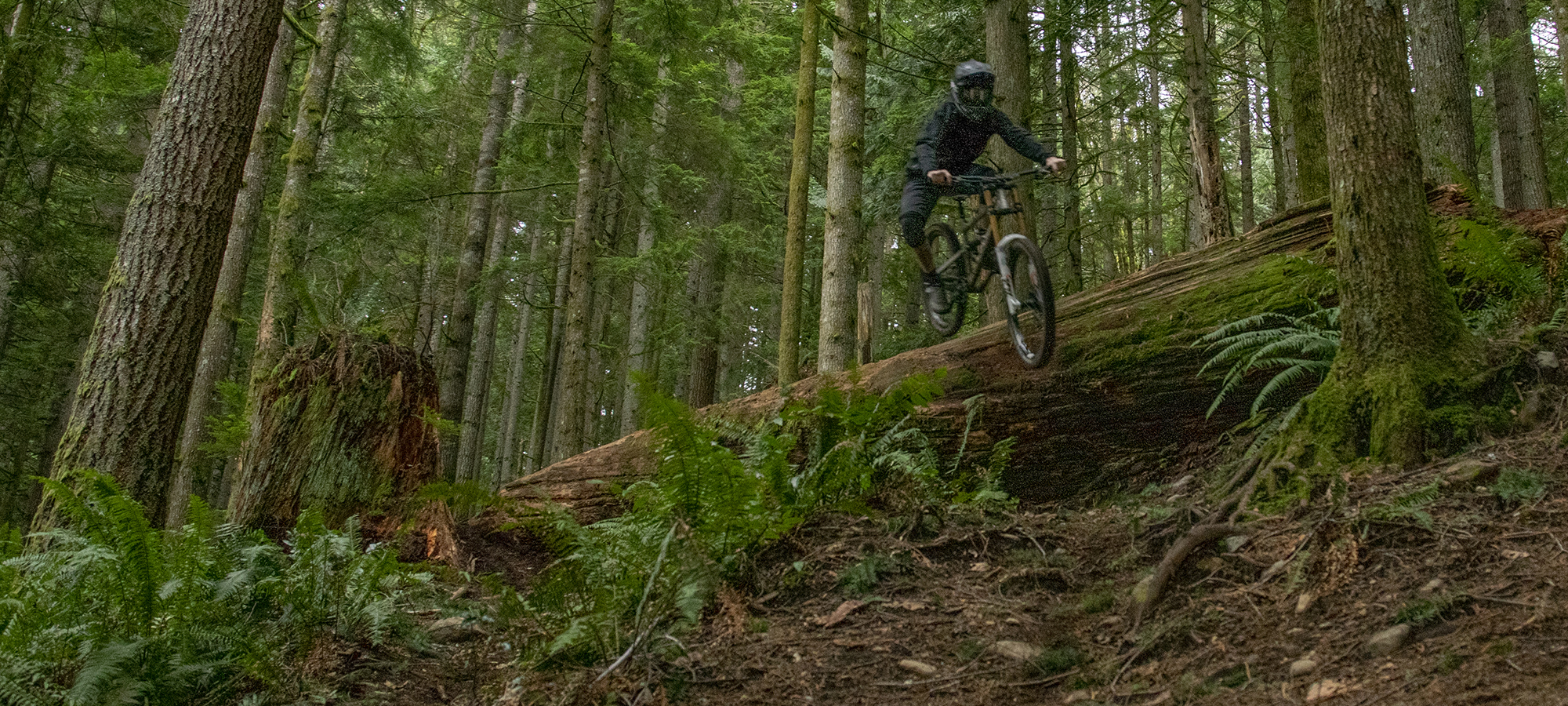 The open channel in the Tannus insert also means that it doesn't require special tubeless valves to work properly. Cush Core Pro sits tightly against the top of the valve stem, and therefore plugs up conventional valves, requiring Cush Core's proprietary valves with a cross-drilled hole to let air in and out. The center of the Tannus Armour Tubeless also has a number of small openings to allow tire sealant to pass through the insert, between the inner and outer portions of the tire.
Tannus also claims that their Armour Tubeless insert greatly reduces vibrations as compared to Cush Core Pro. Their website shows a bunch of their own test data that indicates that both inserts do a fairly similar job of blunting impacts to the rim, and preventing the tire from separating from the rim, as compared to both no insert at all, and a couple of other competitors. But they also say that Cush Core Pro introduces considerably more vibration than running no insert at all, while their Armour Tubeless considerably reduces vibration. Interestingly, Tannus also claims that both their insert and Cush Core Pro slightly reduce rolling resistance as compared to running no insert.
Despite Tannus' claimed test results, though, I couldn't help but wonder if the open space between the tire beads would mitigate one of the things that I appreciate most about Cush Core Pro — its ability to provide sidewall support, and reduce the likelihood of burping the tire. But I mounted up the Armour Tubeless and hit the trail, and what I found was surprising.
On The Trail
The immediate first impression of installing Tannus Armour Tubeless is far more subtle than that of Cush Core Pro. With the latter, the tires feel almost wooden in their response to a lot of impacts. Harsh rim strikes are greatly subdued and sidewall support is notably improved, but there's also a feeling of the tire ramping up much more quickly in firmness as it's compressed, compared to a tire with no insert. Fellow reviewer Noah Bodman described the sensation as feeling "pingy" in our full review, and while that maybe isn't exactly the word that comes to mind for me, I do get what he's talking about. It's a hard sensation to describe, but the tires do feel and perform significantly differently, even on impacts that wouldn't induce a rim strike without an insert.
The Tannus Armour Tubeless feels much more "normal" in this regard. The feel is far closer to that of a standard tire without an insert, but with more sidewall support and vastly fewer, more muted rim strikes. It's almost as if it feels like a normal tire most of the time, but mitigates the occasional instances where that normal tire does something bad — notably, slamming into the rim or rolling over in a corner.
And on that last point, the Armour Tubeless performs far better than I might have guessed. Going in, I thought that opening up the space between the "wings' of the insert would allow the tire bead to fold in and mitigate the outstanding sidewall support that you get from an insert like Cush Core Pro. What I found, though, is that the thicker upper part of the Tannus insert is substantial enough to hold the sidewalls out, and provide very good support for them. It's not quite to the level of Cush Core Pro in this regard, but it's vastly closer than I would have expected and still notably better than without an insert.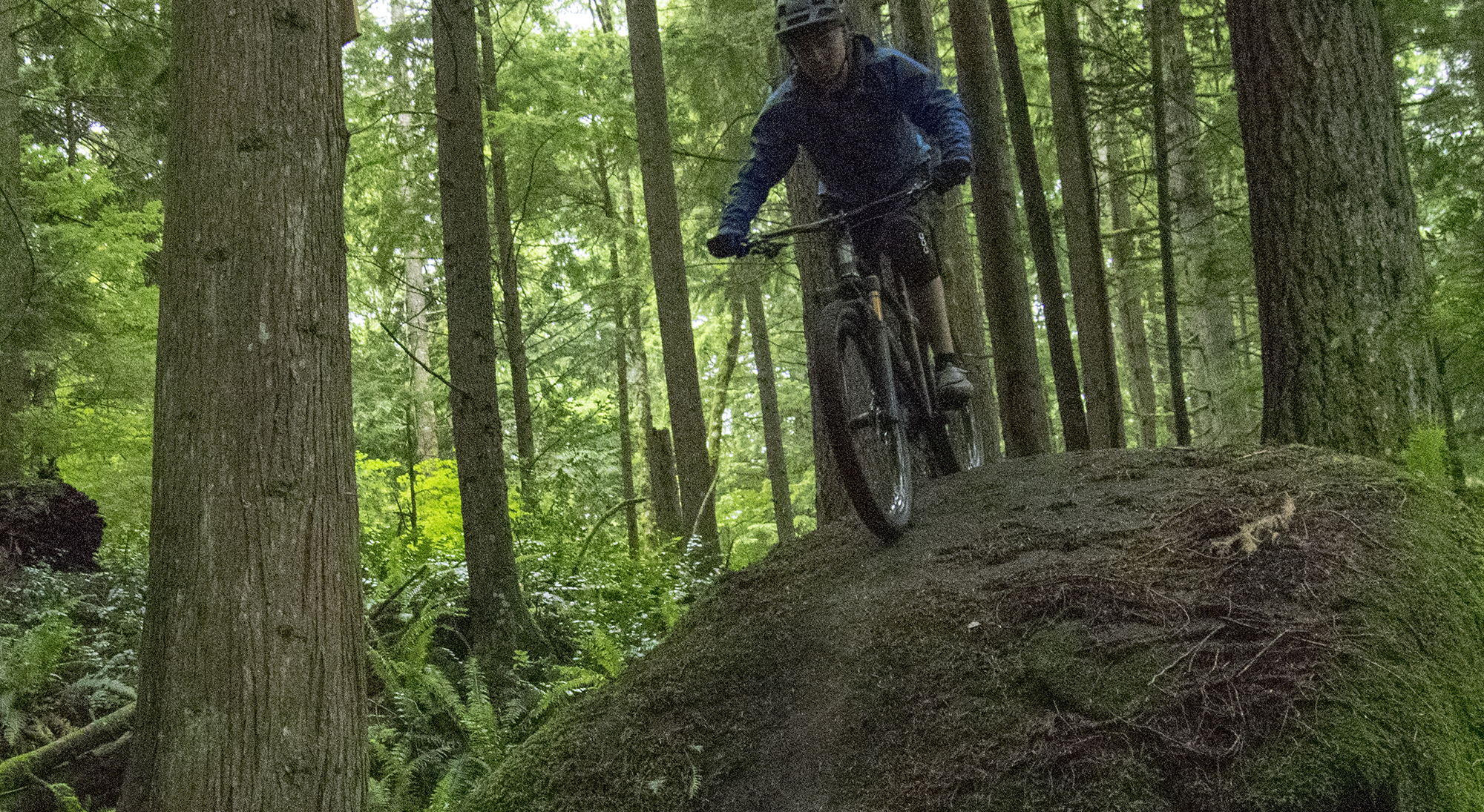 All of that adds up to a smoother ride than Cush Core Pro. Tannus Armour Tubeless just does a better job of absorbing medium-size impacts without feeling like it's ramping up as abruptly. It's interesting to note, too, that Tannus does not claim that their insert allows riders to run dramatically lower pressure than they would without an insert. Cush Core says that their product lets riders drop their tire pressure by 5 psi or so, but both Noah and I found that to not be our experience. Sure, you might technically be able to drop that much pressure without disaster ensuing in the form of a pinch flat or a burped tire, but it didn't result in the ride feel that either of us wanted, and we both stuck quite close to our normal tire pressures with Cush Core Pro.
I experimented a bit with tire pressure with the Armour Tubeless inserts in place, but similarly found myself sticking close to what I'd normally run without an insert: roughly 26–32 psi in the back, with a 2.4" Maxxis Minion DHRII and a Double Down casing (depending on if I was on a hardtail or a full-suspension bike), and 23–25 psi up front.
I've put a more limited amount of time on a few other tire inserts, including Huck Norris and Vittoria Airliners. While both mitigate rim impacts to an extent, neither does much for sidewall support, which is one of the key benefits of running tire inserts in my book, and is the main reason that Cush Core Pro had proven to be a better option for me.
One area where Cush Core Pro does clearly best the Tannus Armour Tubeless is in terms of run-flat properties. I've finished a ride on a totally flat tire with Cush Core Pro before, and while it doesn't ride very well, and I was riding quite conservatively at that point, it does work, and saved my rim from any damage. The Tannus insert just isn't bulky enough to fill out the tire very effectively with no air, and the one time I flatted an Armour-Tubeless-equipped tire (due to a sidewall slash that no insert would have prevented) I needed to pull it out and install a tube.
Overall, though, I'm thoroughly impressed by the Tannus Armour Tubeless inserts. I've had a bit of a hot-and-cold relationship with Cush Core Pro over the years; the benefits are real, but it comes with certain drawbacks in terms of ride feel that I don't love. Tannus Armour Tubeless comes closer than anything I've tried to date when it comes to delivering the advantages of Cush Core Pro, while significantly reducing its downsides — and does so at a considerably lower weight and cost.
Bottom Line
Tannus Armour Tubeless is, simply put, my favorite tire insert to date. It offers great rim-strike / pinch-flat protection, good tire sidewall support, and does so at a lower weight and with fewer drawbacks when it comes to ride quality than Cush Core Pro.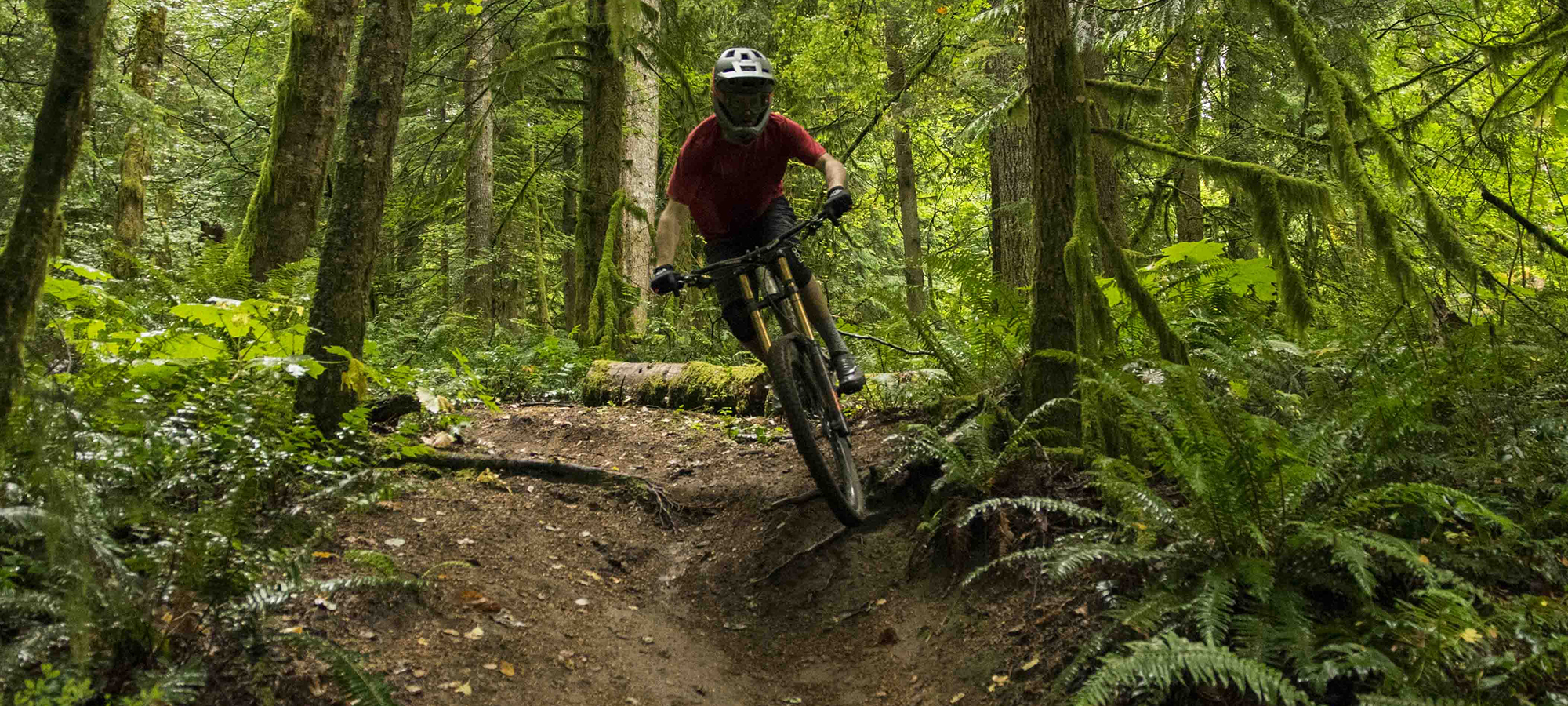 The added weight (compared to no insert at all) will be overkill for some, and it does make tire installation and removal a little more difficult. But riders interested in adding some pinch-flat resistance and tire sidewall support should give the Tannus Armour Tubeless insert a serious look.