We Are One Union Wheelset
Build Specs:
We Are One Union rims, 27.5", 32 hole
Industry Nine Hydra hubs
Sapim Race spokes
Sapim aluminum nipples
Internal Width: 30 mm
Stated Weight:
485 g (rim only)
1840 g (wheelset, as tested)
Blister's Measured Weight (includes pre-installed rim tape and valve stems):
Front: 867 g
Rear: 1010 g
Total: 1877 g
MSRP as tested: $1640
Test Bike: BTR Ranger
Reviewer: 6', 165 lb
Test Locations: Western WA
Test Duration: 3 months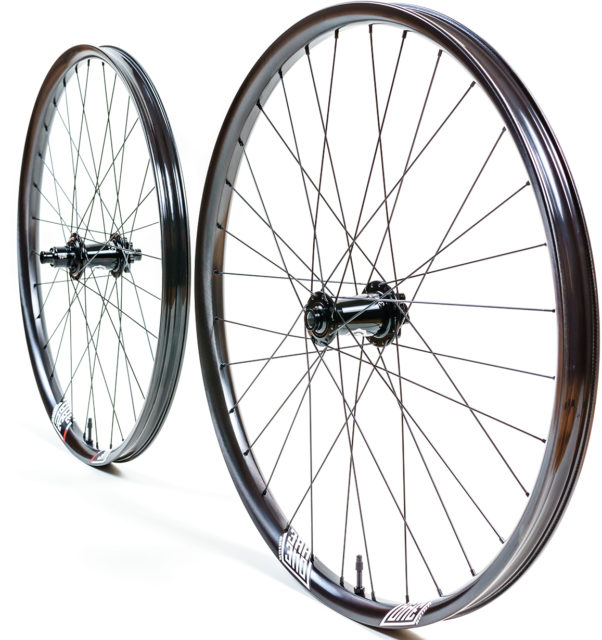 Intro
We Are One is a composites manufacturing company that was founded in 2016 by former World Cup Downhill racer, Dustin Adams, in Kamloops, British Columbia. The company origin story and Dustin's background are awfully interesting on their own, and for the whole story, you should check out Episode 19 of our Bikes and Big Ideas podcast, where we go through a whole lot of that with Dustin.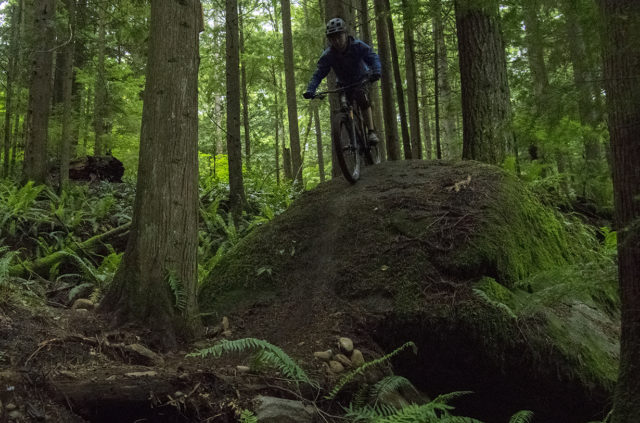 I've been testing their second-generation, Enduro-oriented carbon wheelset, the Union, and have had its predecessor, the Agent, on my Nicolai G16 for a couple of years now. The Agent rims have been excellent, so have We Are One managed to improve upon that recipe with the Union?
Background
For reference, here's what We Are One says about the Union rims:
"There were 3 main points that went into The Union. We wanted a rim that was lighter than The Agent, had lower radial stiffness than anything we'd made before, and gain a dramatic increase in impact resistance. With our new philosophy on layup design and these key points, we were able to achieve something truly impressive. This rim is made for those who want to race Enduro at a high level and ride harder than ever before. If you have ever had doubts about carbon rims, look no further than The Union."
On our Bikes & Big Ideas conversation, Dustin Adams made it clear that the primary design priorities for the Union were to (1) deliver excellent ride feel, first and foremost, and (2) offer excellent impact resistance. Unlike some other carbon rims on the market, achieving the lowest weight possible was not a major goal for We Are One when they designed the Union. Given that an aggressive hardtail like the BTR Ranger is an exceptionally efficient device for destroying rear rims, as well as a perfect testbed for evaluating ride quality and harshness, the Ranger seemed like an ideal test bike to evaluate We Are One's claims.
Weight (and comparisons)
While We Are One's statement from their site does mention weight, it's only in reference to the prior-generation Agent, rather than the market at large. Since the stated weight of the new Union rim is only 5 grams lighter than the Agent, it seems fair to assume that cutting weight wasn't the top priority. Impact resistance and ride quality – already strong suits of the Agent – are the main talking points here.
Despite weight not being a primary point of emphasis, the Union is by no means heavy; at a stated 485 g per rim for the 27.5" version, the Union sits around the middle of the pack for a 30mm-internal-width, Enduro-oriented carbon rim. Since we received the wheels built up, we haven't been able to independently weight the rim, but since the total wheelset weight is quite close to We Are One's stated weight, we're inclined to believe the same for the rims on their own. For reference, here are some stated weights of other notable rims in the category — a mix of carbon and aluminum, all 27.5".
420 g Stan's Flow CB7 (Carbon)
440 g Revel RW30 (Carbon)
470 g Santa Cruz Reserve 30 (Carbon)
485 g We Are One Union (Carbon)
490 g We Are One Agent (Carbon)
490 g DT Swiss XM 481 (Aluminum)
494 g Race Face ARC30 (Aluminum)
535 g DT Swiss EX 511 (Aluminum)
535 g Enve M730 (Carbon)
680 g Stan's Flow EX3 (Aluminum)
Design & Build Options
Compared to the Agent rim, the Union is a little shallower in profile (down to 21 mm, from 25 mm), and the width of the wall through which the spokes lace is a bit narrower on the Union, with the Union's sidewalls sloping inwards a touch more. Both share a 30 mm internal width — right in the sweet spot for most modern Enduro tires — and We Are One recommends tires in the 2.35 to 2.8" range for the Union rims.
The Union rims are available in 27.5" and 29" diameters, drilled for 28 or 32 spokes. The standard wheel builds from We Are One feature Industry Nine hubs (both the 1/1 and Hydra models are on offer) and use 32 Sapim spokes (your choice of the butted Race, or bladed CX-Ray). Aluminum nipples come standard but We Are One stocks brass and can build with those if you'd like. If that's not enough options for you, We Are One has a custom order form on their website and can accommodate other requests.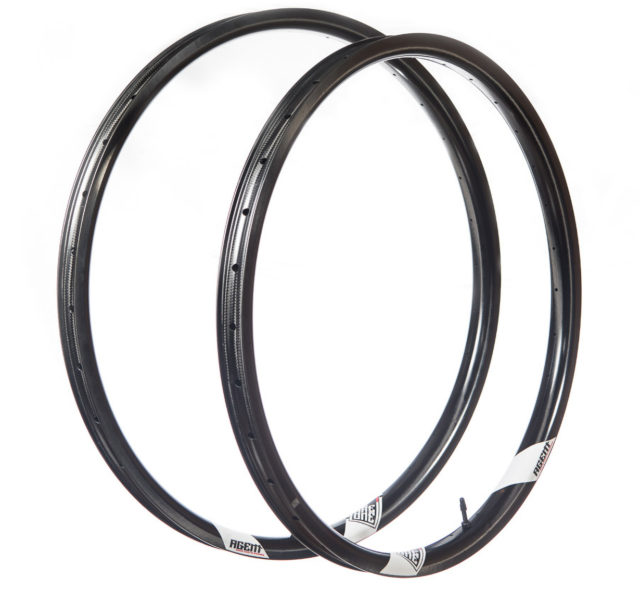 We Are One makes a point of noting that their production processes are sufficiently refined so that the rims come out of their molds finished and need no further sanding, painting, clear coats, or cleanup to be presentable. The only remaining steps are drilling spoke holes and applying decals. The finish on the rims does appear excellent, and the exterior rim surface features a simple, unidirectional carbon-fiber layer with a semi-gloss clear coat.
As with the Agent rims, the Union rim profile is symmetric but the spoke holes are drilled slightly off center, to achieve somewhat more even spoke-bracing angles, and therefore spoke tension, between the drive and non-drive sides. The thinking here is sound, but it is worth paying attention to if you're planning on lacing the rims up yourself — both in terms of selecting spoke lengths and in doing the actual wheel building.
Our test wheels came laced with Industry Nine's top-of-the-line Hydra hubs, which cut a little weight over the less-expensive 1/1 hubs while also bumping the engagement points in the rear hub from an already-fairly-high 90, to a ridiculous 690. Does anybody really need that many? Probably not, but the near-instantaneous engagement is nice when trying to ratchet the pedals up a technical climb, and despite the very fine teeth on the pawls and ratchet ring, everything is holding up well so far. I discuss the Hydra hubs in more detail below, and if you want to learn more about hubs and what you do and do not gain by getting a higher-end hub, check out our Hubs 101 article.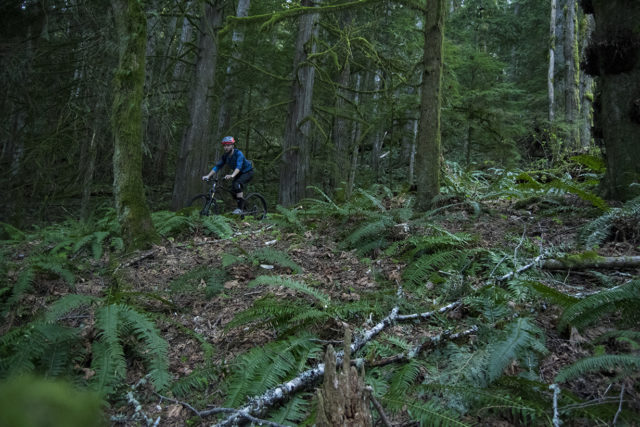 Pre-built wheelsets ship from We Are One with rim tape and tubeless valve stems pre-installed. Mounting tires on my set of the Unions hasn't presented any unusual issues. For reference, I've run the Union wheels with a variety of tires from Maxxis, e13, and Schwalbe, including the Maxxis Minion DHF, DHRII, and Assegai in Exo and Double Down casings; e13 Gen 3 in TRS and LG1 EN casings; and a Schwalbe Dirty Dan with the Super Gravity casing in 2.35" and 2.5" widths. The Union rims feature a fairly shallow, hookless bead seat, but the central rim channel is deep enough that it's kept tire mounting from turning into a protracted battle.
Warranty
We Are One offers a lifetime warranty on their rims, covering any damage incurred while riding to the original owner. Subsequent owners and vehicular damage are granted a 50% discount crash replacement.
On the Trail
We Are One has talked a big game about the ride quality and feel of the Union wheels, and they're right to do so — if your priorities align with the traits they've chosen to emphasize.
For me, the two main reasons I've been interested in and appreciated carbon wheels from a variety of manufacturers over the years are (1) lateral stiffness and (2) durability. A good, laterally stiff, carbon wheel can offer a combination of steering precision that's coupled with a certain amount of pop out of corners that no aluminum rim I've ever tried can match. The trouble is that, in many cases, this often comes paired with a distinct, harsh "chatteriness" when taking impacts head-on into the wheel.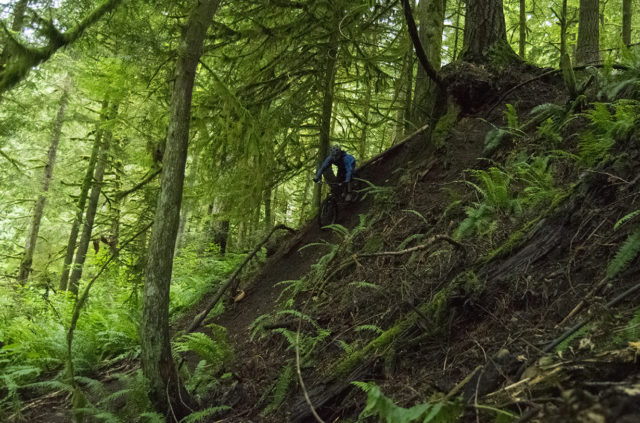 The Union wheels do an excellent job of delivering the former without so much of the latter. I certainly wouldn't describe them as feeling particularly damp — a definite contrast to how reviewer Ben Sims talked about the Revel RW30 wheels in his review — but rather think the Unions do a remarkable job of feeling lively in how they flex and rebound, especially laterally, without the harshness that often comes with a strong carbon wheel.
I love what We Are One has targeted here. Making a carbon rim massively stiff, to the exclusion of all else, is easy. But it's no small feat that they've managed to make a rim that's clearly laterally stiffer than most aluminum rims, and delivers the lively pop out of corners of a good carbon rim, all while not also feeling like it's directing every little bit of trail feedback directly into your spine (especially on a hardtail). I've been somewhat reluctant to run carbon rims on hardtails in the past because the ride quality just wasn't there. While the Unions are not the absolute laterally stiffest carbon rims I've ever been on (first-generation Enve M70 Thirtys take the cake there), the ride quality tradeoff is more than worth it for me — and I think most other riders.
Comparing the Union to the older Agent, the differences on these fronts aren't overwhelming, but they're there. I'd be hard pressed to detect much of a disparity in terms of lateral stiffness between the two, but the Unions are a touch less harsh when taking impacts head-on — situations like high-speed chatter over a rooty section are where this is most apparent.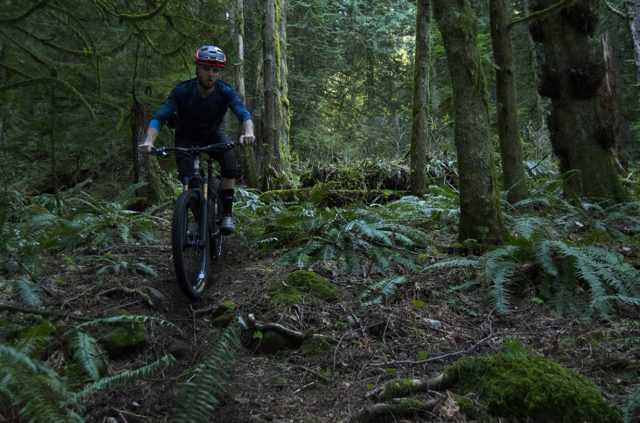 Three months of riding isn't enough time to say anything hugely definitive about the durability of the Unions, but I've been riding a pair of Agents quite hard for 2+ years now and they're holding up great, so I've got high hopes for the Union. I can say that the Unions have handled without issue a couple of pretty severe impacts that took the tire to the rim, including one massive double-pinch-flat of a Double-Down-casing tire at 30 psi. I'm reasonably confident that this particular incident would have taken out most aluminum rims; on average, I kill at least one alloy rim per season on my hardtail, despite the hardtail not being my primary bike. So that's a solid point for the impact resistance of the Union.
I also have very few complaints about the rest of the Union wheelset's components. The Hydra hubs haven't given me any trouble and are vastly quieter than Industry Nine freehubs of old, which I find to be a welcome change. The noise volume from the Hydra freehub does increase a bit as the grease in it gets displaced, but adding more can be done in about 2 minutes and with no tools once the wheel is off the bike, in case you're particular about keeping things quiet.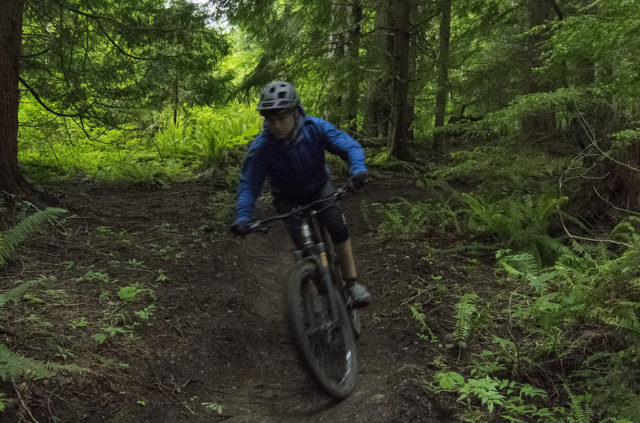 With 690 points of rear-hub engagement, the Hydra's engagement feels more or less instantaneous. That said, the Hydra rear hub's engagement also feels slightly "soft" — in contrast to, say, a Hope Pro 4, which engages far more slowly at 44 POE but that feels absolutely rock solid once it catches. I think this comes down to the Hydra's ratchet design. While the Pro 4 uses four pawls that engage simultaneously, the Hydra hub uses 6 pawls that engage in a staggered fashion, driving a 115-tooth ratchet ring in order to arrive at that massive 690 POE figure. By design, one of the Hydra's pawls engages before the other five, but then as the ratchet mechanism takes load and flexes, additional pawls are able to engage and firm up the freehub mechanism. That sensation is — faintly, if you're looking for it — noticeable. I don't mind it at all, but it does feel like it mitigates the immediacy of the 690 POE a little bit. I think that, for my money, I'd be more likely to build my Unions with the less expensive 1/1 hubs and accept the mere 90 POE (still more than most hubs on the market) and 20-gram weight gain, in exchange for saving myself $240.
[If the terminology in that last paragraph sounded like a foreign language, our Hubs 101 article should help.]
The Sapim spokes and nipples have held up well, and We Are One's factory build of the wheels was quite good — true, dish, round, and spoke tension were all tidy, and apart from a very minor re-truing of the rear wheel after a couple rides (pretty normal on a newly built wheel) I haven't had to touch them.
Bottom Line
With the Union, We Are One has built a carbon Enduro rim with excellent ride feel, very promising durability, and managed to do it at a price that undercuts many high-end carbon rims on the market. Plus, they managed to accomplish all of that while doing their manufacturing in Kamloops, British Columbia, and offering a lifetime warranty on the rims to boot. While the Union won't be the choice of riders looking for the absolute lightest-in-class rim they can get their hands on, it's a very compelling option for the rest of us.
Blister Member Discount on We Are One Composites
Blister Members now get 15% off any order from We Are One — click here to learn about all of the deals and benefits that come with a Blister Membership.