Father's Day is coming up, and many of us have fathers and father figures in our lives who are very much worth celebrating this June 21st. So we polled several of our reviewers — some who are married to dads and many who have dads that are … not always the easiest people to shop for. Check out our recommendations on some Father's Day gift ideas: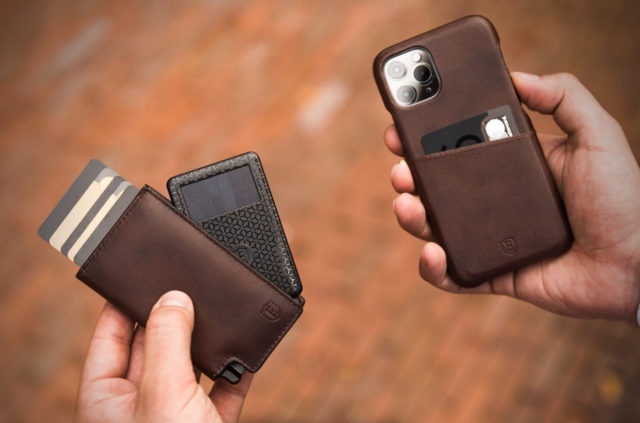 Luke Koppa: If your dad is constantly losing his wallet, Ekster's options are worth checking out. They make a tracker card that you can purchase on its own for $49 or add onto any of their wallets for $29. I've been using the tracker card for the past year and it's been extremely nice the few times I've lost track of my own wallet. The roughly credit-card-sized tracker is solar powered and will typically stay charged for a month after being in the sun for a couple hours, and lets you find it via the Chipolo app. If the card is somewhat nearby (e.g., it's lost somewhere in your room) you can make the card emit a loud beep. If you left it far away, it uses the Chipolo Crowd Locate network so that when another user comes into range of your tracker, it'll send you an anonymous location update.
The Tracker Card is a great gift in itself, and then Ekster also makes a wide range of wallets, cardholders, and sleeves that pair well with it.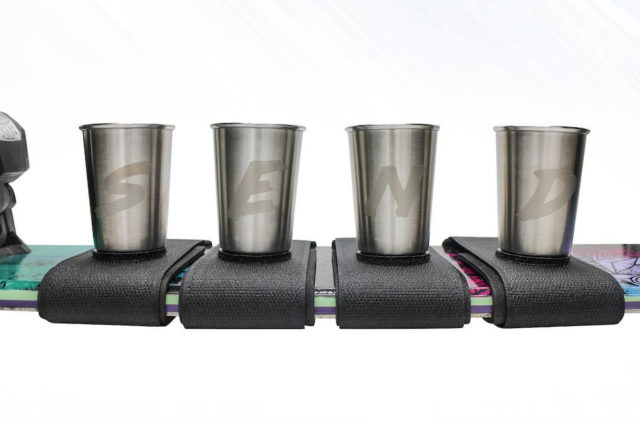 Luke Koppa: For fathers who like to party, this is a pretty safe bet. Sendy's shot ski kit uses a combo of padded ski straps, stainless-steel shot glasses, and a velcro-style attachment for the glasses so that you can turn any ski into a shot ski, without taking it out of commission for, you know, actually skiing.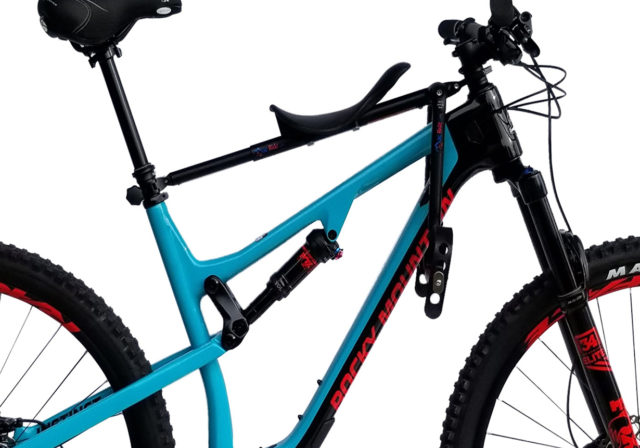 Kristin Sinnott: If the father in your life has a toddler-aged child and likes to mountain bike, the Mac Ride Seat is sure to provide hours of enjoyment for him and his daughter and / or son. We have several reviewers who have been using and loving it for years now, and we'll be posting a review soon. If the Mac Ride Seat is more than you want to spend for this holiday, it's still worth a visit to their website as they have a collection of shirts featuring Darth Vader riding a bike with Luke / Leia riding in front of them. For a Star Wars biking dad — pure gold.
Food Food Food ($ Varies)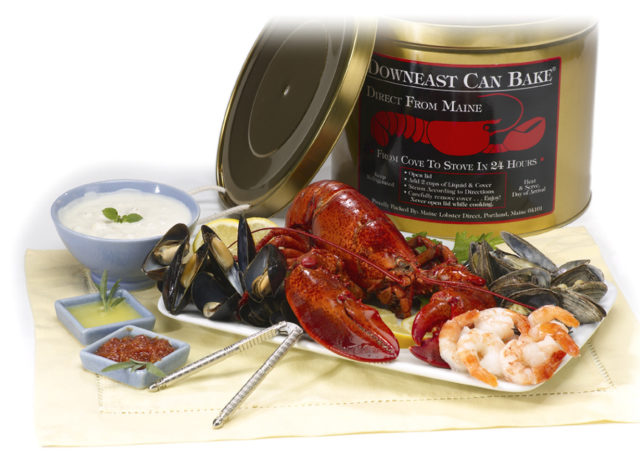 Kristin Sinnott: Whether the father in your life prefers sweet to salty or vise versa, food is always a way to bring about a smile and make a special occasion even more special. Supporting local businesses for take-out (or dine-in, depending on your location) might be a nice change of pace (if, like us, you've been a homebody for the past 3 months). But there is one thing I know my husband, and the father of my child, would love. Lobster. One of the downsides to COVID was not being able to visit family on the East Coast during, and one thing we always do when back east is eat as much lobster and fresh seafood as possible. So in lieu of a cross-country road trip, have the lobsters sent to you. We've used Maine Lobster Direct in the past and the results were delicious. The family-owned and operated business packs and ships food all over the country and while it's not cheap, for the seafood fans out there, you won't regret the splurge.
Luke Koppa: Only thing I'd add is that, for the non-seafood fans out there, a lot of ice cream shops and pizza places have pivoted to mail-order shipments, and those are some other safe bets. If my dad and I had swapped places and he was in Crested Butte and I was back in Wisconsin, I'd be sending him a few half-gallons of Kopp's frozen custard, which is basically the best tasting and least healthy thing in the world.

Kristin Sinnott: Working from home means a whole new work wardrobe — or at least a new approach to work attire. For example, my husband showered this morning in anticipation of his afternoon Zoom call and put on a new button-down shirt … and then finished off the outfit with running shorts and flip flops. Working from home has been great in terms of saving on business attire, but the flip flops have been seeing a lot more use and he's in need of a new pair. His go-to flip flops are part of the Sanuk Beer Cozy Collection. Yep, Beer Cozy construction. And for a bunch of other options, check out our Sandal Roundup.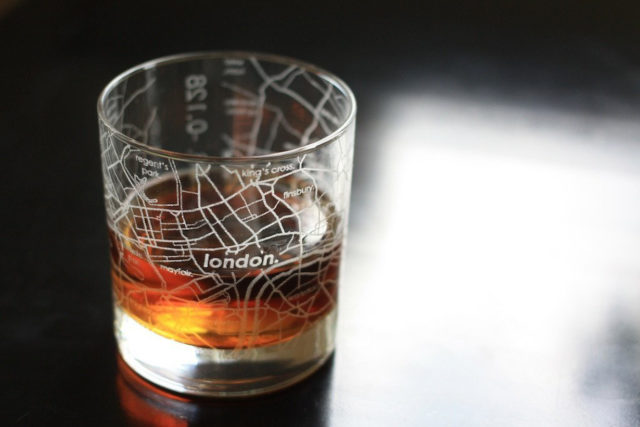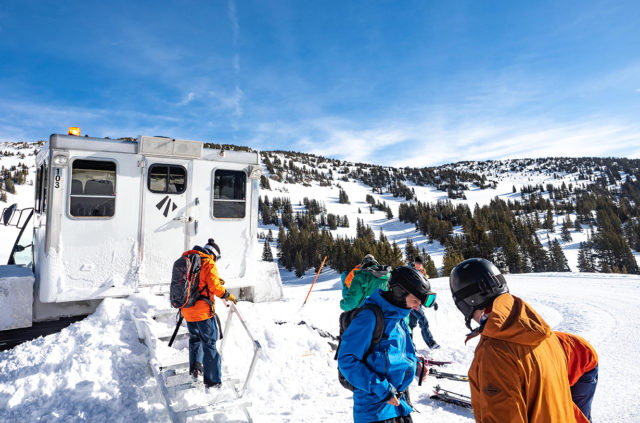 Luke Koppa: Always wanted to take the trip of a lifetime — or just a nice day in the outdoors — with the dad in your life? Not only are guided trips way more beneficial to a wider range of people than you might think (check out our trip report & video for more on this), but it's also a great time to schedule one since guides have been some of the hardest-hit people by the pandemic. We're big fans of 57hours as they can connect you with guides all around the world for a variety of outdoor pursuits, no matter if you and your dad are into skiing, biking, fishing, climbing, or just getting out into the wild with some experienced help. And if you happen to be headed to the Gunnison-Crested Butte area, we'd highly recommend Irwin Guides.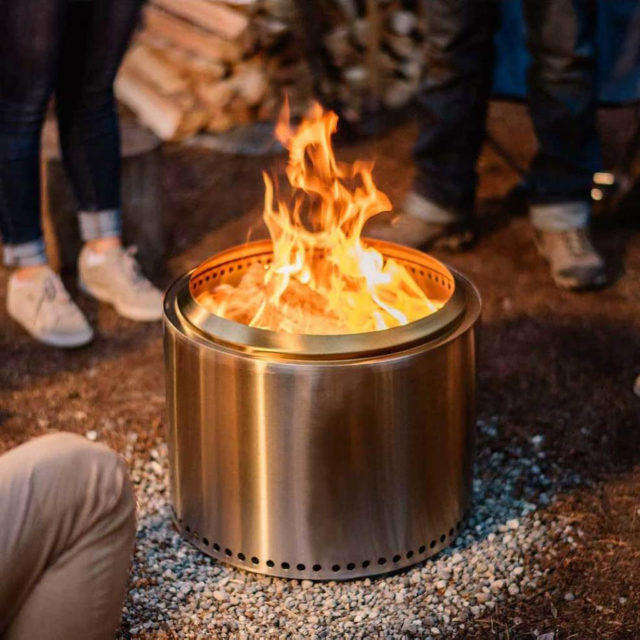 Jonathan Ellsworth: Lots of dads love a good fire, and the Bonfire from Solo Stove is a slick and good-looking design that minimizes smoke and leftover ash. It's a fantastic addition to any deck or backyard, and it's a functional and beautiful product that we highly recommend.
Fly Fishing Kit ($ Varies)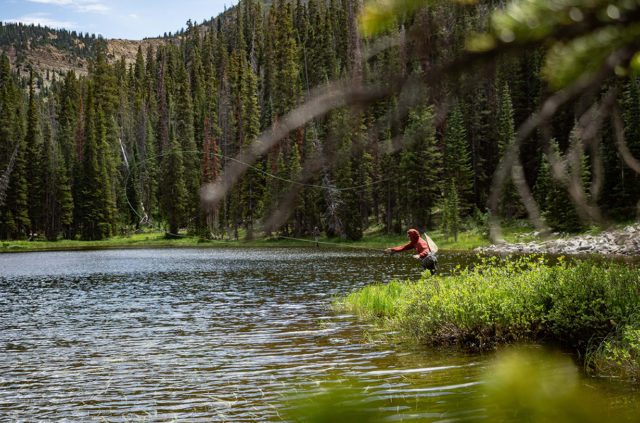 Luke Koppa: My dad got really into fly fishing this past year, so this one was actually a holiday gift this past winter, but I think a fly-fishing combo would make a great gift for a lot of dads out there. Whether the dads in your life are into other fishing disciplines and need a new challenge, are interested in trying fly fishing for the first time, are fly experts with a never-ending rod quiver, or are just looking for a relaxing way to spend time outdoors, fly fishing gear could make for a great gift. I've also received a lot of questions over the years about what you need to get started fly fishing, so I'll go into a bit more detail on this one:
If they're going to be starting from scratch, there are a lot of combo kits that will be great to start with, don't cost a fortune, and won't hold them back for years to come. My first fly fishing setup cost just over $100 for everything, and apart from the roughly million flies I've lost over the years, that whole setup lasted me a decade. Unless your dad's a pro and appreciates the highest-end gear, a basic setup will give them everything they need to get started.
If there's a local fly shop near you / your dad or there's one where you think they'd be fishing, that's the best place to start. They'll know exactly what sort of water and fish are in the area, and point you in the right direction in terms of the specific rods, reels, lines, flies, and other gear that'll best suit the local environment. Or, you could just go with the safe choice of a gift card to that shop, and they'll handle the specifics. Plus, many of the fly shops out there are struggling during the COVID-19 pandemic, so they could use your business.
If you need to go the big-box-store route, I'd recommend sticking around $100 for a combo as that's where I've found the best price-to-performance ratio for beginner fly setups. Orvis also makes arguably one of the best entry-level combos out there at $169, and as a brand, they do a ton to help preserve fish habitats and get more people into the sport. Redington's Path and Crosswater combos are also solid options, and if you want to support a very small brand, Moonshine Rod Co. out of Virginia offers a made-in-USA rod for $199 (I recently got one of their rods and am a huge fan so far).
A rod and reel (with backing, fly line, & a leader) is the foundation of any setup and the best place to begin. If you want to give the dad in your life everything they need to get started, the most sensible additions would be some tippet, a double-sided fly box, a pair of forceps, nippers, strike indicators, some weights, floatant, a net, and a variety of flies for where he fishes. Again, this is where a local shop is a huge asset — the specifics on those things will vary a lot from location to location, and you may not even need to get some of them depending on where your giftee will be casting their line. Then there are the bigger-ticket items like waders, wading boots, vests / packs, etc. but I view those as down-the-line purchases.
If you know your dad is interested in fly fishing but don't have local shops to advise you and are justifiably overwhelmed by all the gear, as long as your dad won't be fishing saltwater or for bigger species like salmon, pike, musky, or monster bass, a 9-foot, 5-weight rod & reel setup is usually a safe bet. It's kinda like the one-ski-quiver of the fly fishing world.
Finally, whether they're master fisherman or newb, if they don't have it already, this $20 beverage holder from Fishpond is one of the best fishing, boating, or just lounging-on-the-porch accessories I've ever used.