Reserve 30|HD Wheels
Internal Width: 30 mm
Sizes Available: 27.5'' and 29''
Material: Carbon Fiber
Stated weight:
Rim only: 480 g / 1.06 lb
Wheelset: 1,800 g / 3.86 lb with Industry Nine Hydra hubs
MSRP:
Rim Only: $649
Wheelset w/ Industry Nine 1/1 hubs: $1799
Wheelset w/ Industry Nine Hydra hubs: $2199
Intro
We just reviewed — and were impressed by — Reserve's new 30|SL wheels, and now there's a new 30|HD version to match. The 30|HD replaces the longstanding, ultra-popular Reserve 30 as the burlier Trail / Enduro wheel in the Reserve lineup, and takes a number of its design cues from the 30|SL. Reserve says that their goal was to build "the strongest, most reliable, and best-handling wheelset to meet the demands of today's trail rider," so how have they gone about doing that?
Design
The Reserve 30|SL introduced a new rim profile (with a 30 mm internal width) and that profile is shared by the 30|HD, but with a heavier carbon layup for added strength. Reserve says that the 30|HD has similar lateral stiffness to the outgoing Reserve 30, but with significantly lower vertical stiffness for improved ride quality, due to a shallower cross-section.
The 30|HD rim is asymmetric, with the spoke holes offset by 4 mm from the rim centerline, and is only available with 28-hole drilling. The spoke holes feature a thicker section of carbon to reinforce the rim in the highest load areas without unnecessary weight gain.
Reserve recommends the Reserve 30|HD wheels for 2.2'' to 2.5'' tires, the rims are available in both 27.5'' and 29'' diameters, and Reserve doesn't impose a rider weight limit but notes that the Reserve 30|HD is only certified for e-bike use as a front rim. The new Santa Cruz Heckler uses a Reserve DH rim on the rear, for builds that offer carbon wheels, which is Reserve's recommended configuration for e-bike use. Provided that you stick to those guidelines, the lifetime warranty that Reserve is known for remains, and despite the burly-sounding "HD" name, Reserve's stated weight for the 30|HD is actually 10 g lighter than the old Reserve 30.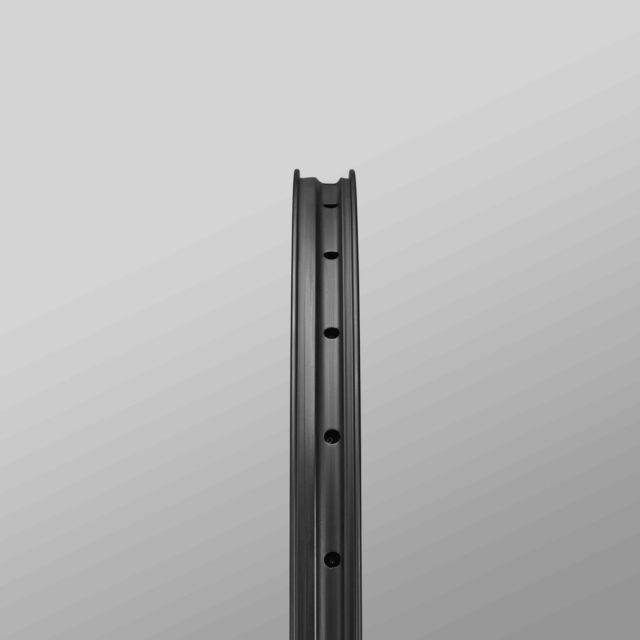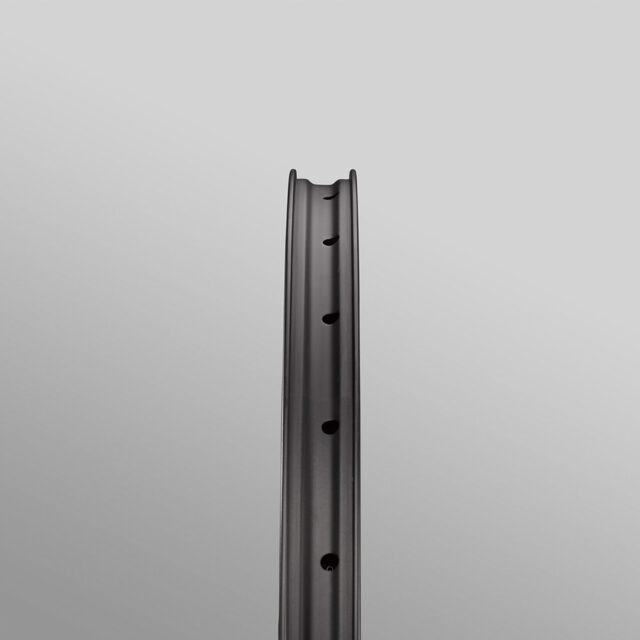 Reserve says that the new profile on the 30|HD makes for easy tire installation and seating, while still offering good bead retention and protection against burping tubeless setups. We found that to be true on the 30|SL — which, again, is said to use the same profile — and would expect that to carry over for the 30|HD, too. In particular, the slight channel at the bead seat area (see the profile photos, above) meant that beads snapped into place with an especially resounding pop on the 30|SL, but still didn't give me any real trouble unseating tires when I needed to. I am curious how much using tire inserts would change that (something we'll be sure to test if we're able to get a pair of the 30|HD in ) since inserts would be a lot more appropriate for their intended use, as compared to the 30|SL.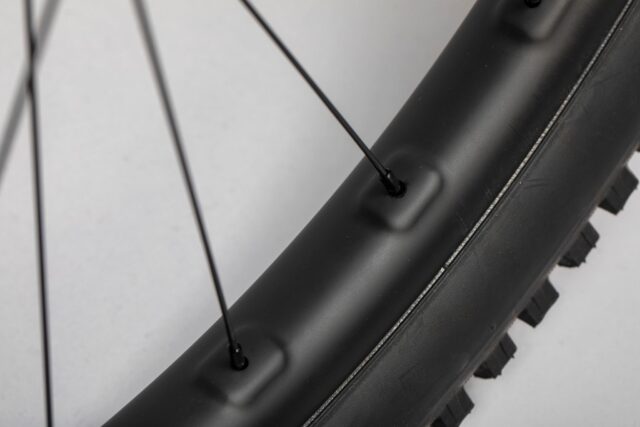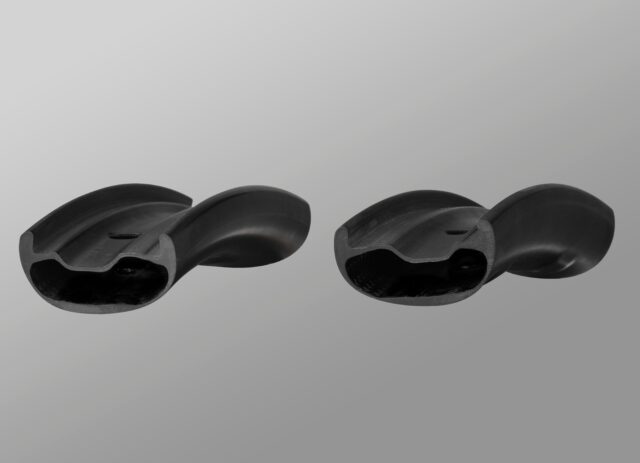 Weight (and Comparisons)
Reserve's stated weight of 480 g for the 30|HD rim is right in line with a lot of high-end carbon rims meant for Trail / Enduro duty, and a bit lighter than most aluminum rims meant for similar use. The listed rim weights below are all the manufacturers' stated weights; complete wheel weights are as measured by Blister, where possible. And all are for a 29'' diameter unless otherwise noted.
Rims:
480 g Revel RW30 (carbon)
480 g Reserve 30|HD (carbon)
490 g Santa Cruz Reserve 30 (carbon)
495 g We Are One Union (carbon)
525 g DT Swiss XM 481 (aluminum)
525 g Race Face ARC30 (aluminum)
570 g DT Swiss EX 511 (aluminum)
580 g Enve M730 (carbon)
Wheelsets:
1,800 g Reserve 30|HD + Industry Nine Hydra (carbon)
1,831 g Santa Cruz Reserve 30 + DT 350 (carbon)
1,840 g Revel RW30 + Industry Nine Hydra (carbon)
1,848 g DT Swiss XM 1700 (aluminum)
1,877 g We Are One Union + Industry Nine Hydra (carbon, 27.5'' diameter)
1,985 g DT Swiss EX 1700 (aluminum)
2,069 g Enve M730 / Chris King (carbon)
The 1,800 g stated wheelset weight for the Reserve 30|HD is notably competitive. The 28-spoke lacing (instead of 32) helps a bit, but overall these are fairly light — but not eye poppingly so — for a wheelset that's meant to "stand up to abuse," as Reserve puts it.
Some Questions / Things We're Curious About
(1) How do the Reserve 30|HDs compare to the (deservedly) popular Reserve 30 that they replace? Do Reserve's claims of similar lateral stiffness and more compliance bear out in terms of ride feel?
(2) The Reserve 30 (and the new 30|SL) are notably damp feeling for a carbon wheel. Is that true of the 30|HD, too?
Bottom Line (For Now)
The Reserve 30|HD looks like a nice update for the longstanding and very popular Reserve 30, and we're hoping to be able to get some in to test — both on the trail and at Blister Labs — soon. Stay tuned for more.