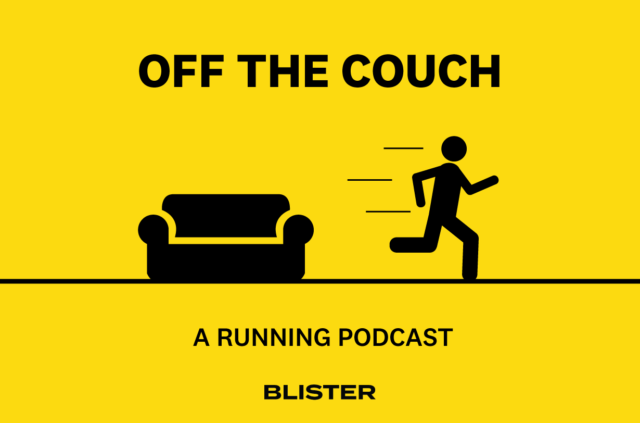 Off The Couch is a new podcast from Blister that will be taking a closer look at the wide, weird, and wonderful world of running.
This is a show for people who love to run, but it is also a show for those who maybe only kinda like running — and for those who sometimes really hate running. As for us, we find ourselves falling into all 3 of these categories depending on the day, and we have a hunch that quite a few of you might be able to relate to that, too.
So whether you are just starting to think about getting into running; or you only run once or twice a week or month; or whether you are out there crushing ultras every single weekend, our goal here is to encourage you to get off the couch and get moving by talking each week to some of the biggest characters, most accomplished runners, some extremely "average" runners, and to fill you in on some of the notable events, new gear, and interesting research that all contribute to making running an activity that can make our lives better.
Off The Couch will be hosted by Blister founder, Jonathan Ellsworth, and Brendan Leonard, the creator of Semi-Rad.com, and the award-winning director and producer of several films, including How to Run 100 Miles. Brendan has a very refreshing, funny, informative and inspiring approach to running, and our goal is to infuse Off the Couch with a similar mix of information, inspiration, and fun.
Our first episode of Off The Couch is set to come out the first week of March, so subscribe to the podcast now so that you'll get that inaugural episode fresh from our little podcast oven. This is going to be fun — probably a lot more fun than it sometimes is to actually go running — so we're excited to get started on this new adventure with you. So go hit that subscribe button, and we will talk to you very soon.
Listen to Off The Couch on Your Favorite Podcast Player: