On this episode, Brendan Leonard and I talk to Sarah Lavender Smith, who is an ultrarunner, writer, mother, podcaster, and coach. Sarah ran her first marathon back in 1995, and has gone on to complete eighty marathons and ultramarathons since.
Sarah is also the author of an excellent book, The Trail Runner's Companion: A Step-by-Step Guide to Trail Running and Racing, from 5Ks to Ultras; she also keeps an active blog at TheRunnersTrip.com; she is a columnist for the magazines UltraRunning and Trail Runner; and she is the co-host of the UltraRunnerPodcast.
In our conversation we talk to Sarah about what inspired her to start running; the problem of "mommy guilt;" the importance of being process oriented; running marathons with horses; her relationship with competitiveness; and we even talk about Sarah's favorite topic in the world … smoking! Ok, technically, we talk about how she gradually went from smoking and partying to running ultras. (Sorry, Sarah. I couldn't resist.)
Anyway, Sarah has strung together a very interesting life and career, and she has a ton of insight to offer both newbies and seasoned veterans. So we hope you enjoy this conversation as much as we did.
Connect with Sarah:
Twitter
Instagram
Facebook Personal Page
Facebook Blog Page
Blog
Coaching Website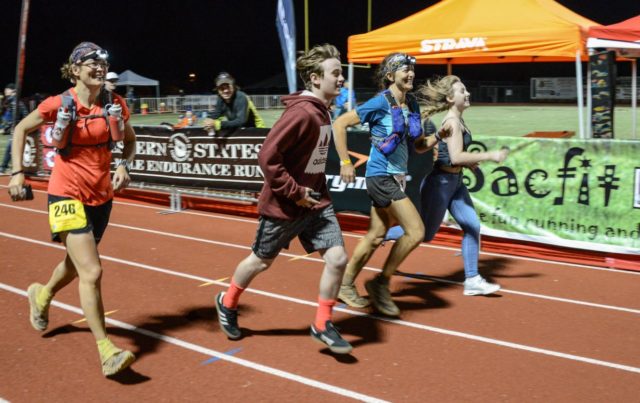 TOPICS & TIMES:
Sarah's background & getting into running (3:13)
How the ultramarathon scene has changed (23:47)
On "mommy guilt" (27:35)
Injuries and recovering from them (34:53)
The primary reasons why people reach out for coaching (37:17)
Staying motivated (39:22)
What's the most common advice she gives to runners? (46:22)
Biggest mistakes made by newbie and by experienced runners (48:30)
Hardrock = Burning Man? (54:00)
Sarah's most joyful moment running (56:52)
Listen to Off The Couch on Your Favorite Podcast Player: