Five Ten Trailcross Clip-in
Reviewer: 5'9", 170 lbs / 175 cm, 77.1 kg
Size Tested: US 10
Blister's Measured Weight per shoe: 416 and 421 g
Stated Features:
Regular fit
Lace closure with hook-and-loop top strap
Textile upper with abrasion-resistant overlays and reflective details
Light and breathable feel
Impact-resistant toe box
Lightweight EVA midsole
Weight 15.3 ounces (size 9)
Stealth® Marathon rubber outsole
25% of the components used to make the upper are made with a minimum of 50% recycled content
MSRP: $165
Test Location: Gunnison Valley, CO
Test Duration: ~4 months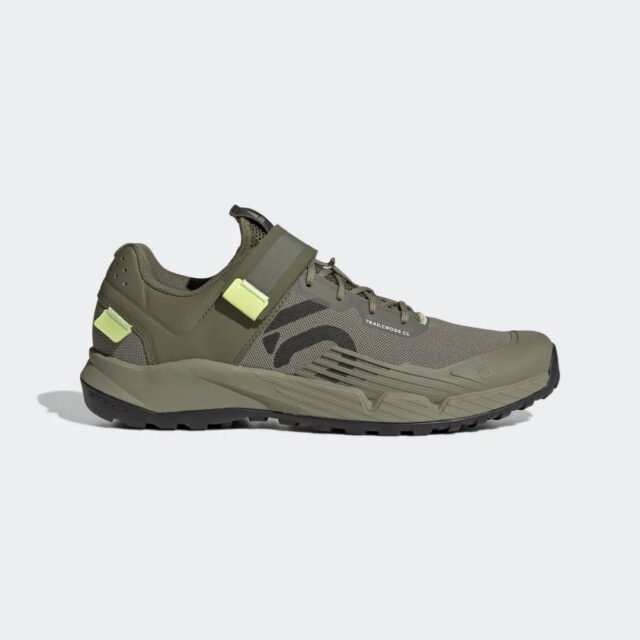 Intro
Eric Freson: Five Ten's Trailcross line has been around for a few years now, and (as the "Trailcross" name maybe suggests), they're something like a hybrid of a true bike shoe and trail runner, meant to both work well on the bike while also walking a lot better than most bike-specific options. Our Bike Editor is a big fan of the waterproof Trailcross GTX for wet weather riding, but a clipless Trailcross version was missing from the lineup — until now.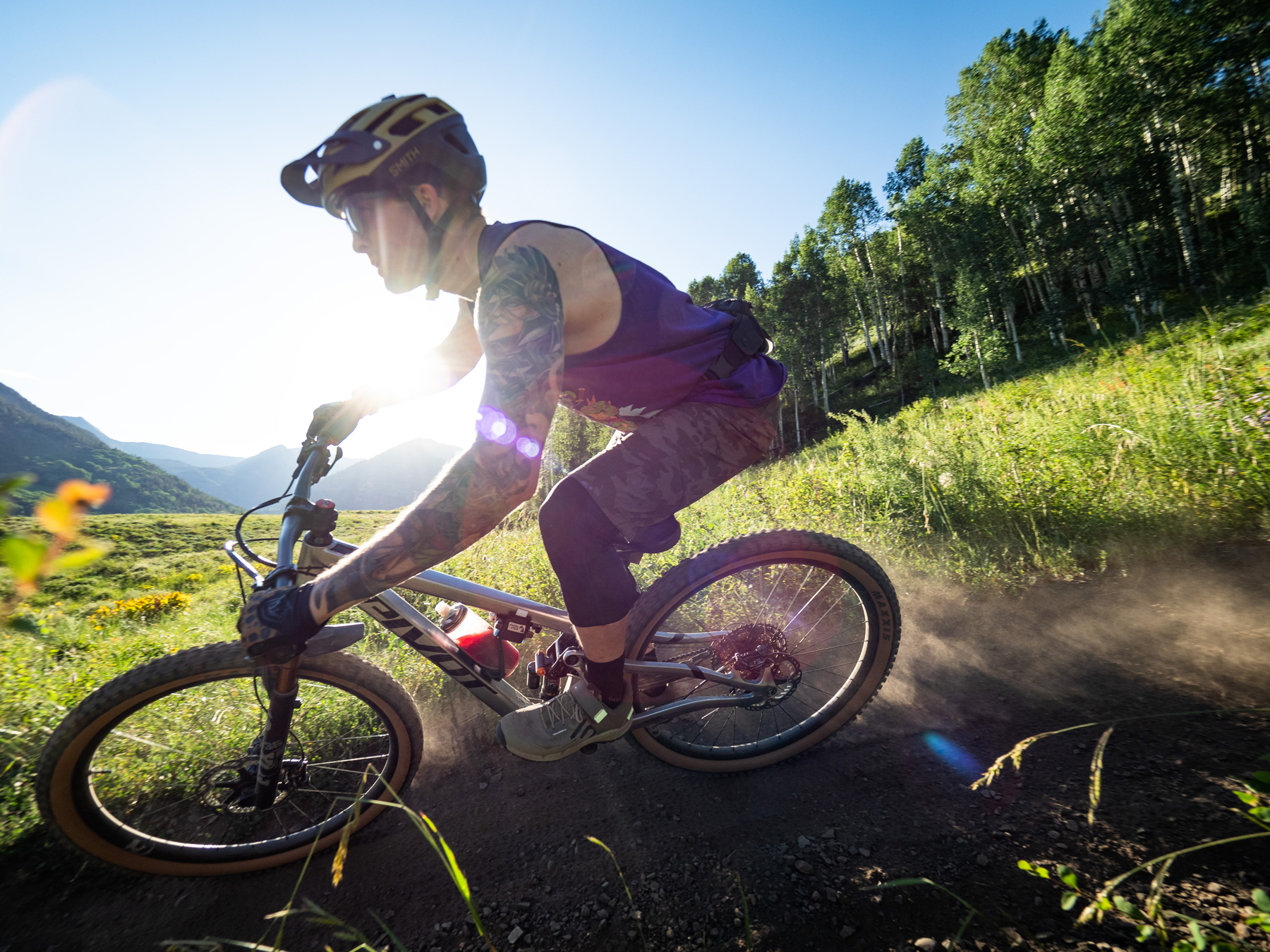 Fabric and Features
The Trailcross Clip-In is a totally new shoe from Five Ten. It shares much of the familiar Five Ten DNA, including the classic Five Ten dotted outsole. The Traillcross Clip-in (obviously) adds a recessed cleat slot for clipless pedal compatibility. The cleat mounting area was designed with hiking in mind and it's large and deep. The sole includes additional ridged grip texture to the toe and heel to aid in walking traction. The Trailcross Clip-In is a lightweight and breathable shoe, designed to prioritize all-day wearable comfort. The EVA midsole is a bit on the softer side for improved hiking comfort, without going so far as to completely compromise on-bike performance. The Trailcross Clip-In utilizes a standard lace closure with an additional hook and loop strap over the instep for added security and to reduce heel lift.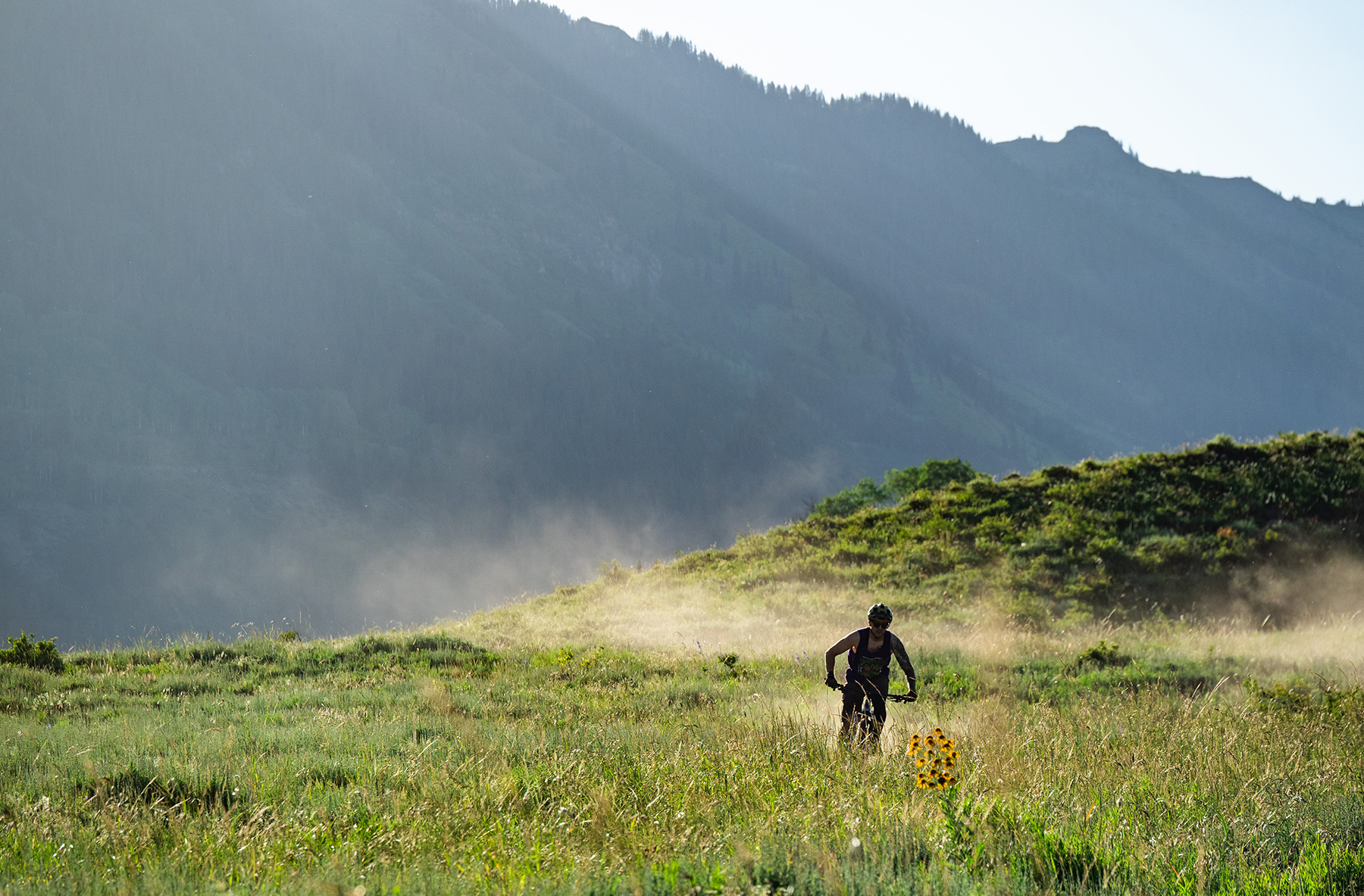 Weight
Perhaps unsurprisingly given their design and intentions, the Trailcross Clip-Ins are pretty light for a clipless MTB shoe. Our measured weights for a bunch of Trail and Gravity-oriented options are below, for reference — and, as always, pay attention to differences in relative sizing.
Sizing and Fit
In regard to sizing, something important to note about the Traillcross Clip-in is that the stated fit (length) of this shoe seems to be large for its listed size. I sized down a half size to get the normal fit/feel compared to my other Five Ten shoes, and was glad that I did so. Five Ten offers the Trailcross Clip-in in a range of US Men's 7 to 15, with half sizes up to a size 13, and in a women's version with half sizes from 6.5 to 11.
Five Ten uses the word "adventure" in their marketing of the Trailcross Clip-In, and I think this is a well-selected adjective to describe the shoe's approach to fit. From the moment you put the Trailcross Clip-in on your foot and take a few steps, you can feel that this is a clipless shoe designed to excel at walking. Its midsole is noticeably softer and it has an appreciably larger toe box than other Five Ten shoes I have used in the past. Its upper material is also much thinner and lighter (and more breathable) than many other Five Ten offerings. It's simply comfortable to wear, and the fit affords true all-day comfort on and off the bike.
Performance
I think it's important to be clear here: the Trailcross Clip-In is not designed to be your next XC or Enduro race shoe. If you go in hoping that they'll perform just like a more traditional MTB shoe with improved walkability, you are likely to be left wanting. But as a shoe designed and built with a 50/50 split between biking and hiking in mind, it's excellent.
Looking at the Trailcross from the top down, it looks and feels a lot like a running shoe. It's only when you turn it over and see the outsole of a Five Ten clipless shoe that its true intentions become apparent.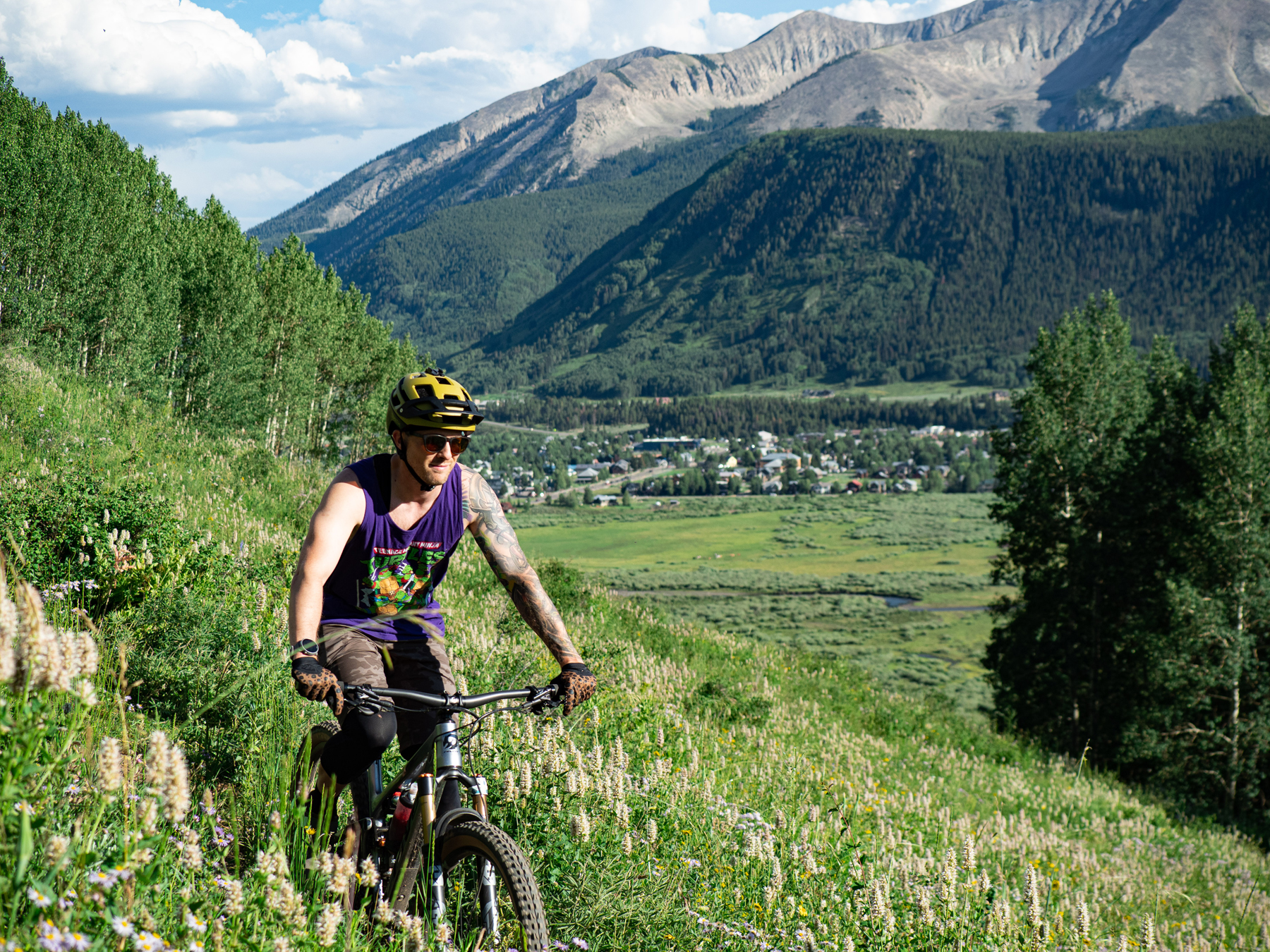 The sole of the Trailcross Clip-in uses Five Ten's Stealth Marathon Rubber, which is designed to wear longer and better than the softer and gripper versions of Stealth Rubber typically reserved for their flat-pedal shoes. I found the Trailcross to have above-average traction for a MTB shoe, and average traction for a hiking / jogging shoe (a compliment). I had minimal slip-outs or blown steps while hiking wearing the Trailcross. The cleat channel itself is quite deep and wide, with a ramped entry and a hard plastic bottom. This helps your soft cleats to sit as flush as possible with the tread of the shoe and helps to cut down on cleat wear from hard hiking miles, which can often lead to the early death of MTB cleats. A situation where the Trailcross shines (outside of the expected increase in walking/hiking feel and efficiency) is scrambling on rocks, wood features, or other low-grip surfaces. Being able to flex the shoe from the ball of your foot, its lugged sole, and its recessed cleat area all afforded a high level of confidence in these situations where you are looking for maximum surface contact.
When riding, you can feel that the shank of the shoe is softer than most dedicated MTB shoes, especially lighter, more XC-oriented options, and this does decrease the feeling of instant power transmission when you stomp on the pedals. On bigger rides or longer days in the saddle, my foot / arch would often also feel more tired than I'm used to due to the increased flex. The wider toe box (than the Five Ten and Pearl Izumi shoes that I normally wear) does also allow more movement from the front of your foot, which makes it feel like less of a performance fit in the front half of this shoe. But these same traits are very welcome when hiking in the Trailcross. The softer sole helps avoid that awkward heel-first rolling step I find myself often adopting in shoes with a stiffer sole, and the wider toe box gives your feet (toes) a bit of room to spread apart and increases stability when walking.
From the lens of MTB performance, I found the Trailcross to benefit from larger platform clip-in pedals. The larger the pedal's platform, the more of that softer-than-average midsole/instep area of the shoe was supported by the platform of the pedal, as opposed to my foot. Over longer days, at faster speeds, or on bigger impacts, a larger-platform pedal also helped me feel more stable, and I could feel less deformation from the shank of the shoe. The thin upper material does also leave you a bit more exposed to flying rocks, stationary tree limbs, or other objects that a traditional MTB shoe with a more robust upper would do more to protect you from. It was never a problem for me, but I didn't really realize how often rocks ping off the top of my shoe until I had less material there to absorb the impacts. The toe cap never left my toes feeling vulnerable, though.
From the perspective of hiking performance, the thinner material of the upper is fantastic. My feet stayed noticeably cooler, and the shoe vents well. This is also a benefit after stream crossings since the upper of the shoe will dry out quite quickly. I found the insole of the Trailcross to be very average in terms of support. If you are someone who is sensitive to that, or likes to swap out insoles on your shoes for increased comfort or performance, I would expect you may choose to do so here.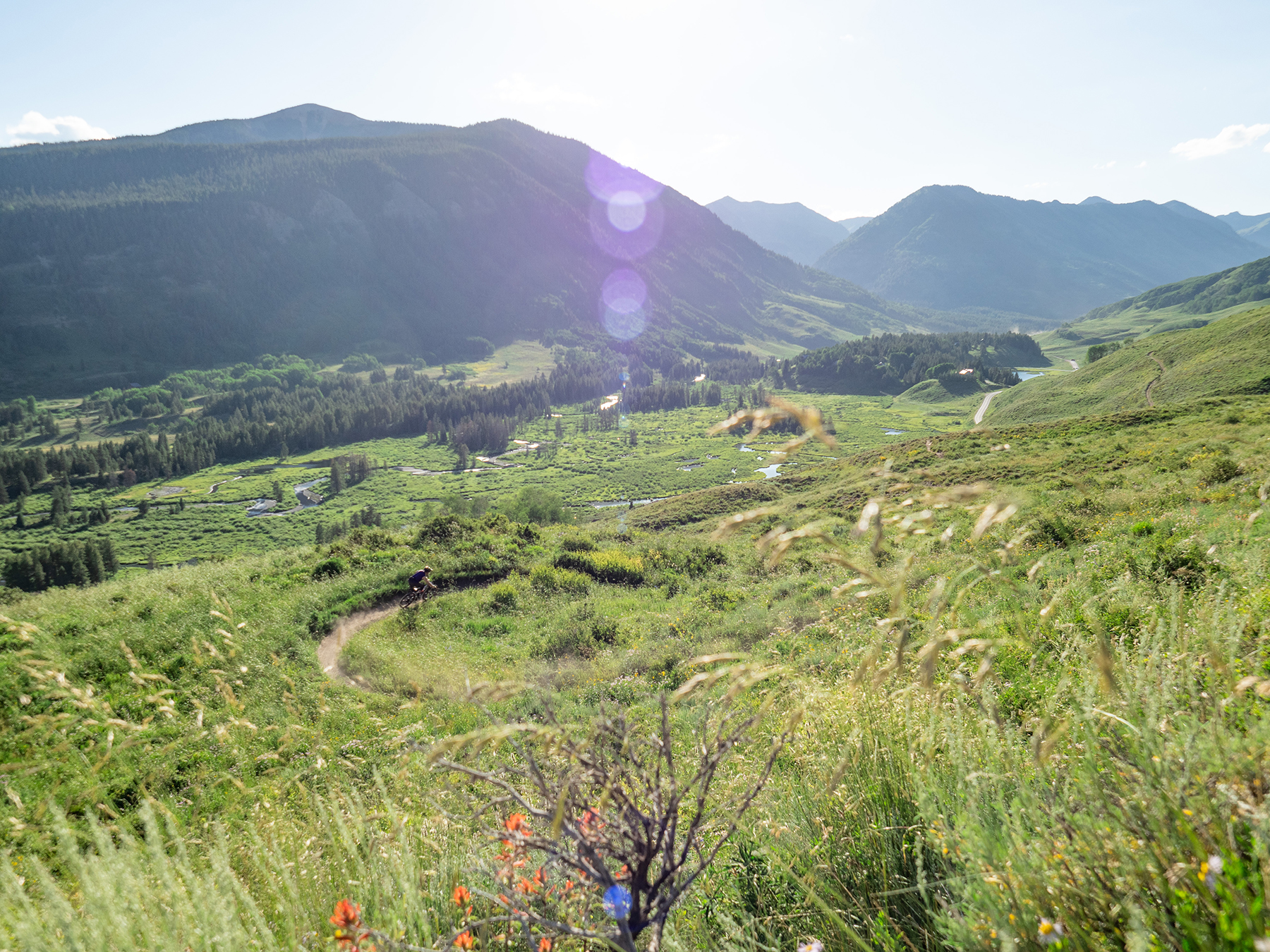 Durability
After roughly 200 miles, the Trailcross Clip-in is holding up great. The edges of the rubber on the sole aren't quite as sharp, and there are some stains on the uppers from sweat and dust that don't want to come out, but there's no lost stitching, delaminating velcro, stripped-out cleat hardware, or anything else of note. I cannot say how they would hold up to *years* of bike packing, but their durability has aligned with my expectations for intended use, especially given the lighter-weight nature of many of the materials the shoe is built with. If I run into any abnormal durability issues down the line, I'll update this section.
Bottom Line
If you are a bike packer, recreational cyclist, someone who rides their bike to do errands or to other adventures, or generally spends substantial time walking in your bike shoes as part of a ride, the Five Ten Trailcross Clip-in is an easy recommendation. If you are looking for a "comfortable" XC or Enduro performance shoe, I'd probably still steer you toward options more focused on cycling performance. If you are someone who rides hard but favors big epics with lots of hike-a-biking, downed trees, and the like, you'll need to do some self-reflection on your needs and the tradeoffs you're willing to make. The softer midsole of the Trailcross is noticeable when biking, and this isn't simply a traditional MTB shoe with more tread slapped on the bottom. It's fantastic to spend a full day in, but if you push hard on the bike, you will notice more flex in the shoe's sole. Larger-platformed pedals help, but you will need to ultimately decide where your priorities lay for yourself in these instances. But for the right riders, the Trailcross Clip-in is an impressive and versatile shoe that helps address an underrepresented niche in the market.