Reserve 30 SL Wheels
Test Location: Western Washington
Test Duration: 2 months
Internal Width: 30 mm
Sizes Available: 29'' only
Material: Carbon Fiber
Stated weight:
Rim only: 440 g / 0.97 lb
Wheelset: 1,750 g / 3.86 lb with Industry Nine Hydra hubs
[Note: Our test wheels came with Industry Nine 1/1 hubs, which aren't currently on offer from Reserve.]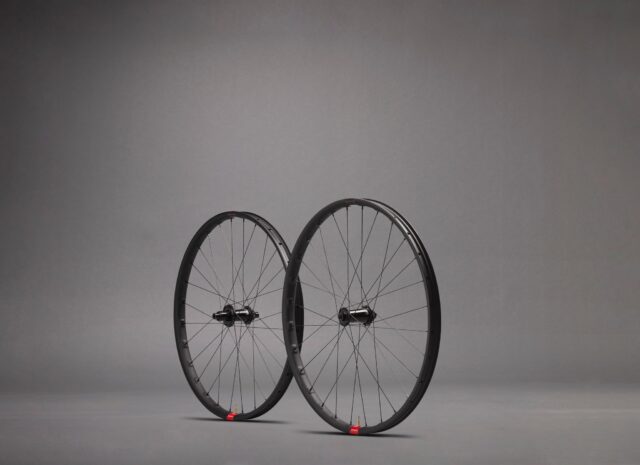 Blister's Measured Weight:
Front: 790 g / 1.74 lb
Rear: 928 g / 2.05 lb
Total: 1,718 g / 3.79 lb
[Measured weights include pre-installed rim tape and tubeless valves.]
MSRP:
Rim Only: $599
Wheelset w/ DT 350 hubs: $1,599
Wheelset w/ Industry Nine Hydra hubs: $1,899
Mounted to: Guerrilla Gravity Trail Pistol
Reviewer: 6', 165 lb / 183 cm, 74.8 kg
Intro
Santa Cruz's venerable Reserve 30 wheels have been a super popular option for quite a while now, due in large part to their very good ride quality and the peace of mind afforded by their top-notch warranty. But now there's a new version that's gone on a diet — the Reserve 30 SL. Gone is the "Santa Cruz" branding — likely a good call for wheels that are meant to be sold aftermarket — and they've lost a few grams, too, but do the Reserve 30 SLs manage to keep the excellent ride feel that made the Reserve 30 so popular?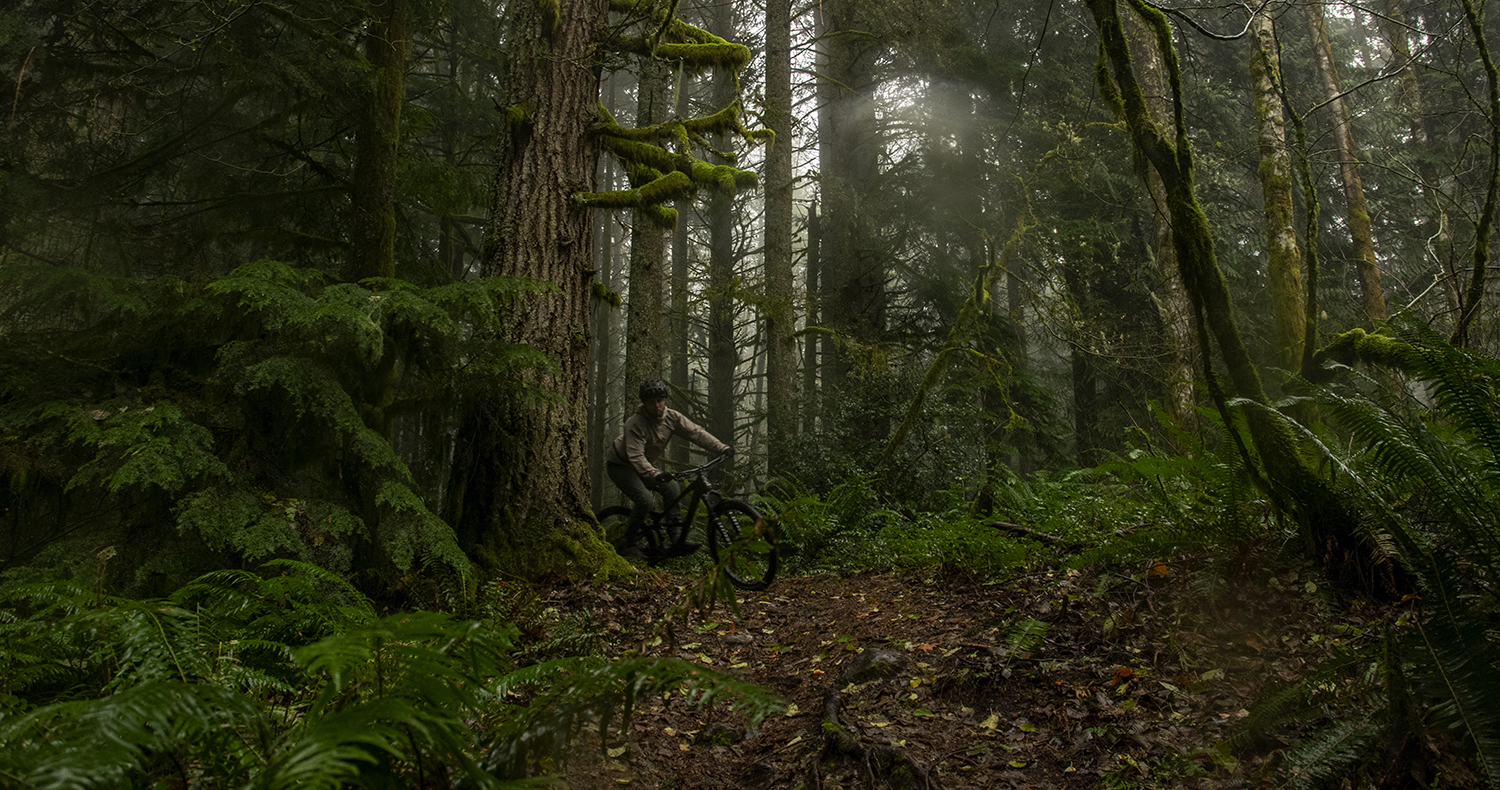 Design
To be clear, the 30 SL is not a replacement for the standard Reserve 30 wheels. They happen to share the same internal width (no prizes for guessing that it's 30 mm), but they're better thought of as the successor to the Reserve 27 Trail bike wheels. The Reserve 30 lives on as the burlier option for more aggressive riders and Enduro bike use, with the Reserve 30 SL joining the line as their lighter-duty sibling, now just made a little wider for better compatibility with modern tire designs.
On that note, Reserve recommends the Reserve 30 SL wheels for 2.2'' to 2.5'' tires, and the rims are available in 29'' diameter and with 28 spokes only. Despite the lighter weight than the Reserve 30s, there's no rider weight limit, and the lifetime warranty that Reserve has been known for carries over, too. And again like the Reserve 30, the Reserve 30 SL features an asymmetric profile with the spokes offset by 4 mm from the rim centerline to even out the spoke bracing angles. And as with the existing Reserve 30, the Reserve 30 SL rim adds extra material at the spoke holes to help prevent spokes from pulling through.
The Reserve 30 SL isn't just the standard Reserve 30 with a lighter layup, though — the rim profile is substantially different. Though the internal width is the same, the cross-sectional depth has been reduced by 3 mm (to 19 mm), and the internal profile of the rim has been redesigned as well. Reserve says that the reworked profile is meant to increase lateral stiffness while reducing vertical stiffness, in the name of compliance and ride comfort.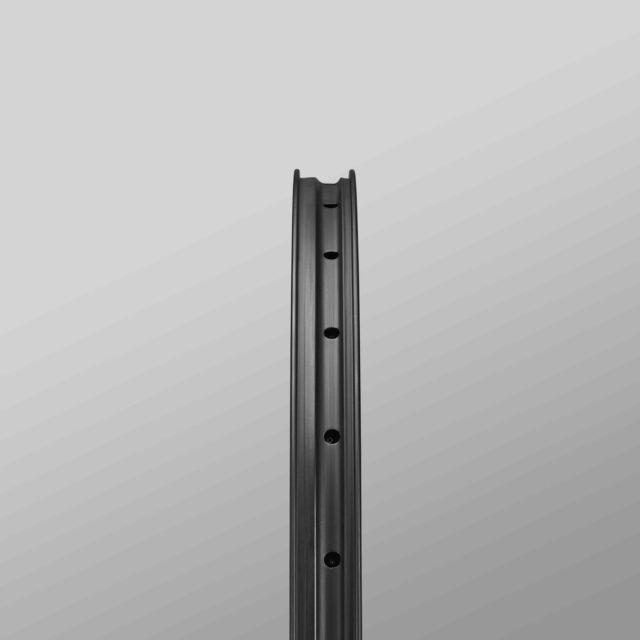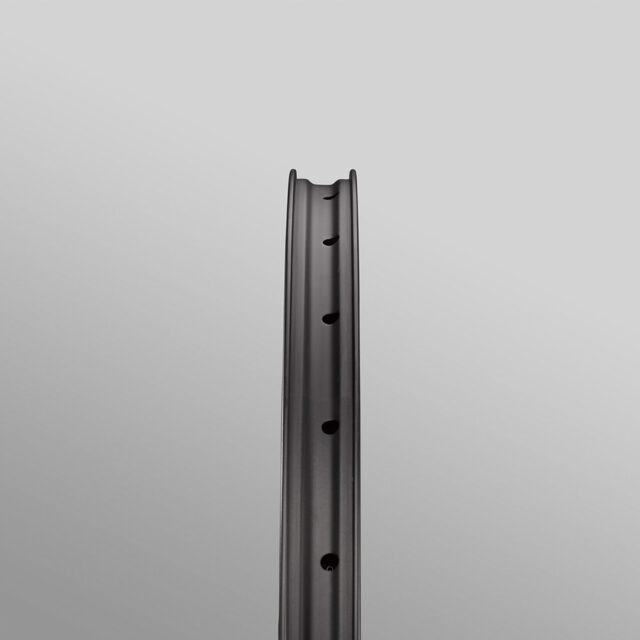 The inner profile of the Reserve 30 SL worked nicely for seating the handful of different tires I tried on them. The inner channel is plenty deep to make mounting tires straightforward, but not so deep as to make seating tires a challenge, and the beads popped into place without much fuss. The only minor quirk of note is that the very large flat section of the inner profile on the side of the rim from which the spokes are offset makes unseating a tire a bit harder than it is on many other rims if you try to break the bead on that side first. Just start on the other side and it's no problem.
The slight bead channel on the Reserve 30 SL probably plays a role here, too — when installing tires, the beads snapped in with an especially resounding pop. That solid interface should help keep tires from burping air on the trail, and I didn't have any issues with the Reserve 30 SLs on that front, despite running some fairly lightweight tires (mostly Maxxis Exo casings) on them.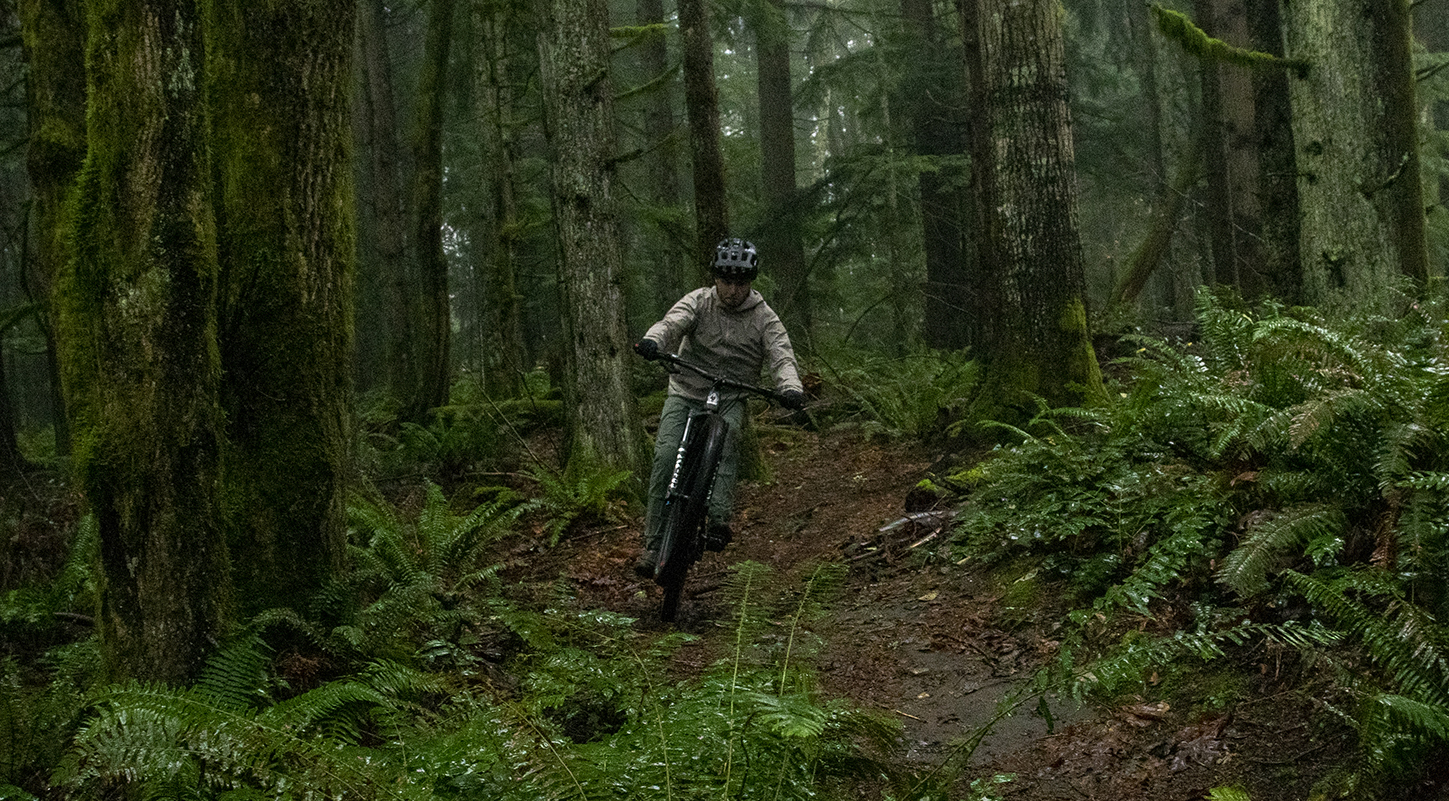 Weight (and Comparisons)
Reserve's stated weight of 440 g for the 30 SL rim isn't crazy light, but it's very competitive for a 30 mm wide Trail rim and offers a healthy 50 g per rim savings over the Reserve 30. For reference, check out the stated weights of a bunch of the top competitors to the Reserve 30 SL, as well as the relevant Enduro rims that are the next "step up" in their respective brands' lines, for comparison's sake. The listed rim weights are all the manufacturers' stated weights; complete wheel weights are as measured by Blister where possible. And all are for a 29'' diameter unless otherwise noted.
Rims:
408 g Enve M630 (carbon)
425 g We Are One Faction (carbon)
436 g Revel RW27 (carbon)
440 g Reserve 30 SL (carbon)
480 g Revel RW30 (carbon)
490 g Santa Cruz Reserve 30 (carbon)
495 g We Are One Union (carbon)
525 g DT Swiss XM 481 (aluminum)
525 g Race Face ARC30 (aluminum)
570 g DT Swiss EX 511 (aluminum)
580 g Enve M730 (carbon)
Wheelsets:
1,639 g DT Swiss XMC 1501 (carbon)
1,648 g Enve M630 + Industry Nine 1/1 (carbon)
1,718 g Reserve 30 SL + Industry Nine 1/1 (carbon)
1,740 g We Are One Faction + Industry Nine 1/1 (carbon)
1,758 g Revel RW27 + Industry Nine 1/1 (carbon)
1,831 g Santa Cruz Reserve 30 + DT 350 (carbon)
1,840 g Revel RW30 + Industry Nine Hydra (carbon)
1,848 g DT Swiss XM 1700 (aluminum)
1,877 g We Are One Union + Industry Nine Hydra (carbon, 27.5'' diameter)
1,985 g DT Swiss EX 1700 (aluminum)
2,069 g Enve M730 / Chris King (carbon)
Basically, the Reserve 30 SL rims are right in line with the weights of most of the other Trail-oriented carbon rims you might cross shop them against (the Enve M630 is the only one in our list that's substantially lighter) and they're significantly lighter than either their main aluminum competitors (DT XM 481 and Race Face ARC30), or the burlier, more Enduro-focused carbon options out there (everything from the Revel RW30 on down in the list above).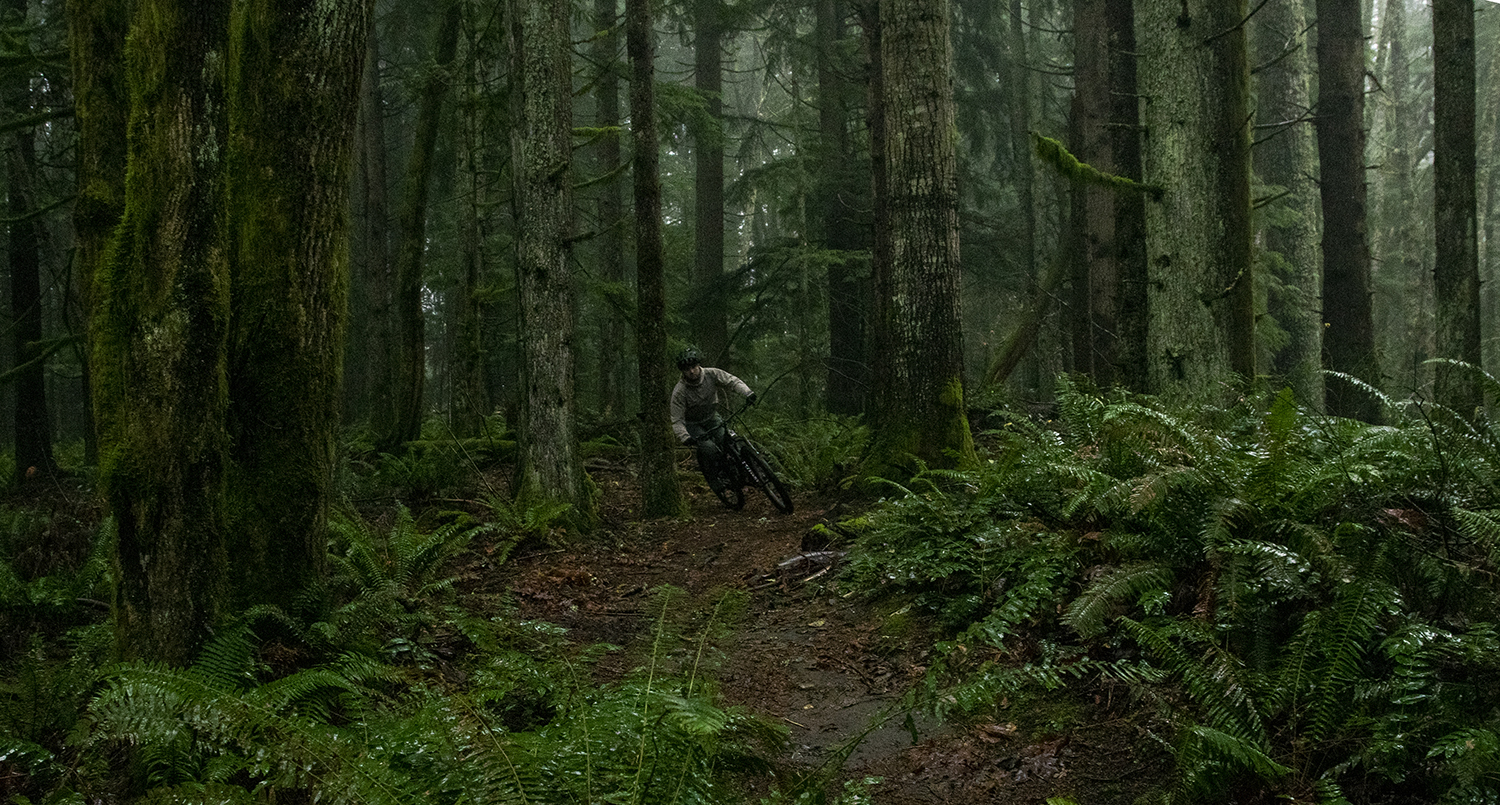 On the Trail
In short, the Reserve 30 SLs ride really nicely for an all-rounder Trail wheel. The low rim weight is pleasant on the way up, and they strike a nice balance between being reasonably stiff laterally without feeling stiff or harsh vertically. Early adopters of carbon wheels probably remember how many were stiff to a fault. The lateral rigidity and the precision that offered was great, but came at the expense of a very harsh, ping-y feeling ride when hammering the wheels through rougher terrain.
The Reserve 30 is a notably compliant, damp feeling carbon rim, and there's a strong family resemblance with the Reserve 30 SL. Probably unsurprisingly, given their lower weight and shallower profile, the Reserve 30 SL feels a touch more compliant, especially vertically. Similarly, the Reserve 30 SL doesn't feel especially stiff for high-end carbon wheels, but they're still much more so than most aluminum wheels, particularly those that are in the same ballpark weight-wise. And while most carbon rim manufacturers have gotten a lot better about baking some vertical compliance into their rims, the Reserve 30 SL still feels well above average on that front.
Again like the Reserve 30, the Reserve 30 SL also feels somewhat on the more damp side of the spectrum, as opposed to feeling lively and energetic in terms of how it rebounds. There's definitely a degree of personal preference at play when it comes to deciding whether or not that's a good thing, but I think the Reserve 30 SL will offer a nice balance for a lot of people — especially those who have found certain carbon wheels to feel too stiff or harsh. They're not the absolute most trail-muting rim out there — the Revel RW30, for example, is significantly farther towards that end of the spectrum — but the Reserve 30 SL is a bit on the more damp side of median for carbon wheels.
It's probably not worth saying too much about the Industry Nine 1/1 hubs on our test wheelset, since they're not a standard option from Reserve, but they've given me no trouble in my time on them. And we've spent a lot of time on both of the standard hub offerings — DT Swiss 350s and Industry Nine Hydras — and have had good luck with both. The Hydras are a little lighter and offer a whole lot more points of engagement (690!), for folks who care about such things. The 350s default to 36 POE but can be upgraded to 54 with replacement ratchet rings if desired. Personally, I'd probably save $300 and stick with the DTs, but they're both good options.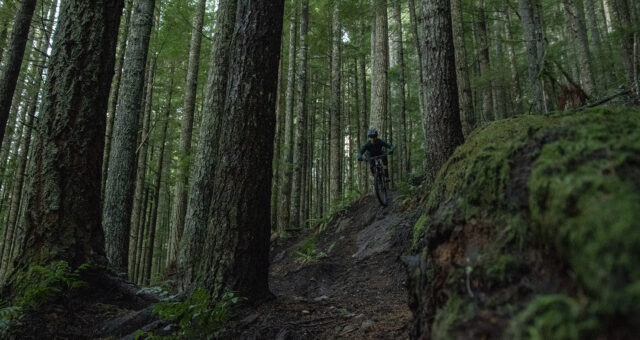 Durability
In a couple of months of testing, I haven't had any issues with the Reserve 30 SLs. These aren't wheels that I'd be tempted to put on a big Enduro or Park bike (and the continued existence of the Reserve 30 makes it clear that Reserve agrees) but for more moderate Trail bike use, they've held up nicely. And Reserve's lifetime warranty gives some nice peace of mind, should things go sideways. Build quality was good, too — I never had any cause to pick up a spoke wrench in my time on the Reserve 30 SLs.
Bottom Line
The Reserve 30 SL is a reasonably lightweight Trail wheelset that rides very nicely, especially for folks who prefer their carbon wheels to be on the more compliant, damp-feeling end of the spectrum. Couple that with a not-outrageous pricetag and a solid lifetime warranty, and you've got a compelling option for riders looking for a solid, light wheelset for all-around Trail bike use.