Reserve 30|HD Wheels
Internal Width: 30 mm
Sizes Available: 27.5'' and 29''
Material: Carbon Fiber
Stated weight:
Rim only: 480 g / 1.06 lb
Wheelset: 1,800 g / 3.86 lb with Industry Nine Hydra hubs
Blister's Measured Weight (29'' w/ Industry Nine Hydra hubs, including pre-installed rim tape and Fillmore valve stems):
Front: 858 g
Rear: 991 g
Total: 1,849 g
MSRP:
Rim Only: $649
Wheelset w/ Industry Nine 1/1 hubs: $1799
Wheelset w/ Industry Nine Hydra hubs: $2199
Test Bikes: Nicolai G1, Orbea Rallon, and Kavenz VHP 16
Reviewer: 6', 170 lbs / 183 cm, 77.1 kg
Test Location: Washington
Test Duration: 3.5 months
Intro
We just reviewed — and were impressed by — Reserve's new 30|SL wheels, and now there's a new 30|HD version to match. The 30|HD replaces the longstanding, ultra-popular Reserve 30 as the burlier Trail / Enduro wheel in the Reserve lineup, and takes a number of its design cues from the 30|SL. Reserve says that their goal was to build "the strongest, most reliable, and best-handling wheelset to meet the demands of today's trail rider," so how have they gone about doing that?
Design
The Reserve 30|SL introduced a new rim profile (with a 30 mm internal width) and that profile is shared by the 30|HD, but with a heavier carbon layup for added strength. Reserve says that the 30|HD has similar lateral stiffness to the outgoing Reserve 30, but with significantly lower vertical stiffness for improved ride quality, due to a shallower cross-section.
The 30|HD rim is asymmetric, with the spoke holes offset by 4 mm from the rim centerline, and is only available with 28-hole drilling. The spoke holes feature a thicker section of carbon to reinforce the rim in the highest load areas without unnecessary weight gain.
Reserve recommends the Reserve 30|HD wheels for 2.2'' to 2.5'' tires, the rims are available in both 27.5'' and 29'' diameters, and Reserve doesn't impose a rider weight limit but notes that the Reserve 30|HD is only certified for e-bike use as a front rim. The new Santa Cruz Heckler uses a Reserve DH rim on the rear, for builds that offer carbon wheels, which is Reserve's recommended configuration for e-bike use. Provided that you stick to those guidelines, the lifetime warranty that Reserve is known for remains, and despite the burly-sounding "HD" name, Reserve's stated weight for the 30|HD is actually 10 g lighter than the old Reserve 30.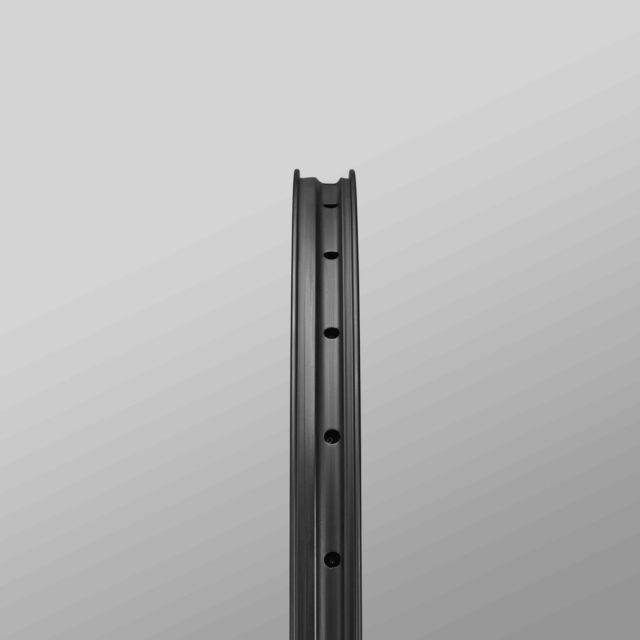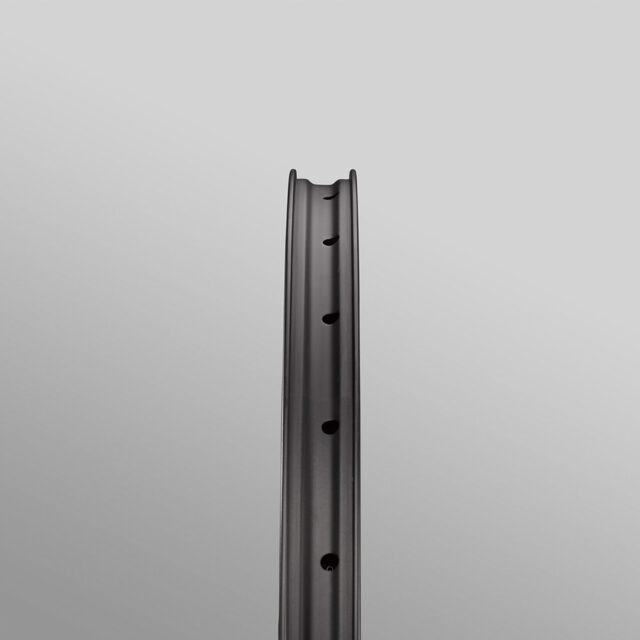 Reserve says that the new profile on the 30|HD makes for easy tire installation and seating, while still offering good bead retention and protection against burping tubeless setups. We found that to be true on the 30|SL — which, again, is said to use the same profile — and would expect that to carry over for the 30|HD, too. In particular, the slight channel at the bead seat area (see the profile photos, above) meant that beads snapped into place with an especially resounding pop on the 30|SL, but still didn't give me any real trouble unseating tires when I needed to. I am curious how much using tire inserts would change that (something we'll be sure to test if we're able to get a pair of the 30|HD in ) since inserts would be a lot more appropriate for their intended use, as compared to the 30|SL.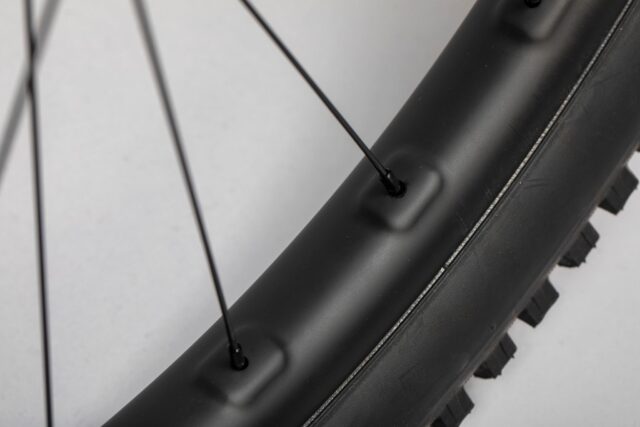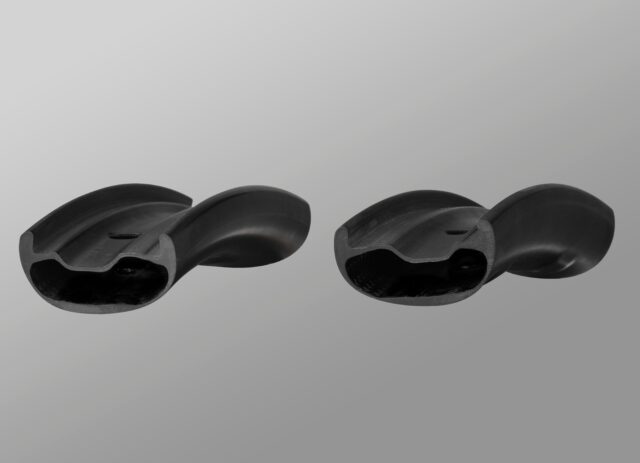 Weight (and Comparisons)
Reserve's stated weight of 480 g for the 30|HD rim is right in line with a lot of high-end carbon rims meant for Trail / Enduro duty, and a bit lighter than most aluminum rims meant for similar use. The listed rim weights below are all the manufacturers' stated weights; complete wheel weights are as measured by Blister, where possible. And all are for a 29'' diameter unless otherwise noted.
Rims:
480 g Revel RW30 (carbon)
480 g Reserve 30|HD (carbon)
490 g Santa Cruz Reserve 30 (carbon)
495 g We Are One Union (carbon)
525 g DT Swiss XM 481 (aluminum)
525 g Race Face ARC30 (aluminum)
570 g DT Swiss EX 511 (aluminum)
580 g Enve M730 (carbon)
Wheelsets:
1,831 g Santa Cruz Reserve 30 + DT 350 (carbon)
1,840 g Revel RW30 + Industry Nine Hydra (carbon)
1,848 g DT Swiss XM 1700 (aluminum)
1,849 g Reserve 30|HD + Industry Nine Hydra (carbon)
1,877 g We Are One Union + Industry Nine Hydra (carbon, 27.5'' diameter)
1,985 g DT Swiss EX 1700 (aluminum)
2,069 g Enve M730 / Chris King (carbon)
The 1,800 g stated (1,849 g measured) wheelset weight for the Reserve 30|HD is notably competitive. The 28-spoke lacing (instead of 32) helps a bit, but overall these are fairly light — but not eye poppingly so — for a wheelset that's meant to "stand up to abuse," as Reserve puts it.
Some Questions / Things We're Curious About
(1) How do the Reserve 30|HDs compare to the (deservedly) popular Reserve 30 that they replace? Do Reserve's claims of similar lateral stiffness and more compliance bear out in terms of ride feel?
(2) The Reserve 30 (and the new 30|SL) are notably damp feeling for a carbon wheel. Is that true of the 30|HD, too?
FULL REVIEW
Intro
There are a lot of good reasons to try carbon wheels, with durability, ride quality, and weight savings heading up the list. But as we've learned from years of testing wheels, and are currently furthering our understanding through Blister Labs, there are a lot of ways that manufacturers can go about blending those traits. Early carbon wheels were often stiff to a fault, being extremely precise in how they tracked, but also transmitting a ton of feedback to the rider, and often feeling harsh and chattery.
Things have come a long way, and most modern carbon wheels tend to be a whole lot more vertically compliant than their predecessors, while still maintaining a lot of lateral stiffness and precision. The longstanding Reserve 30 was, for good reason, a super popular carbon wheel, and having now spent several months on the new 30|HD, they're a nice update to what was already a good option.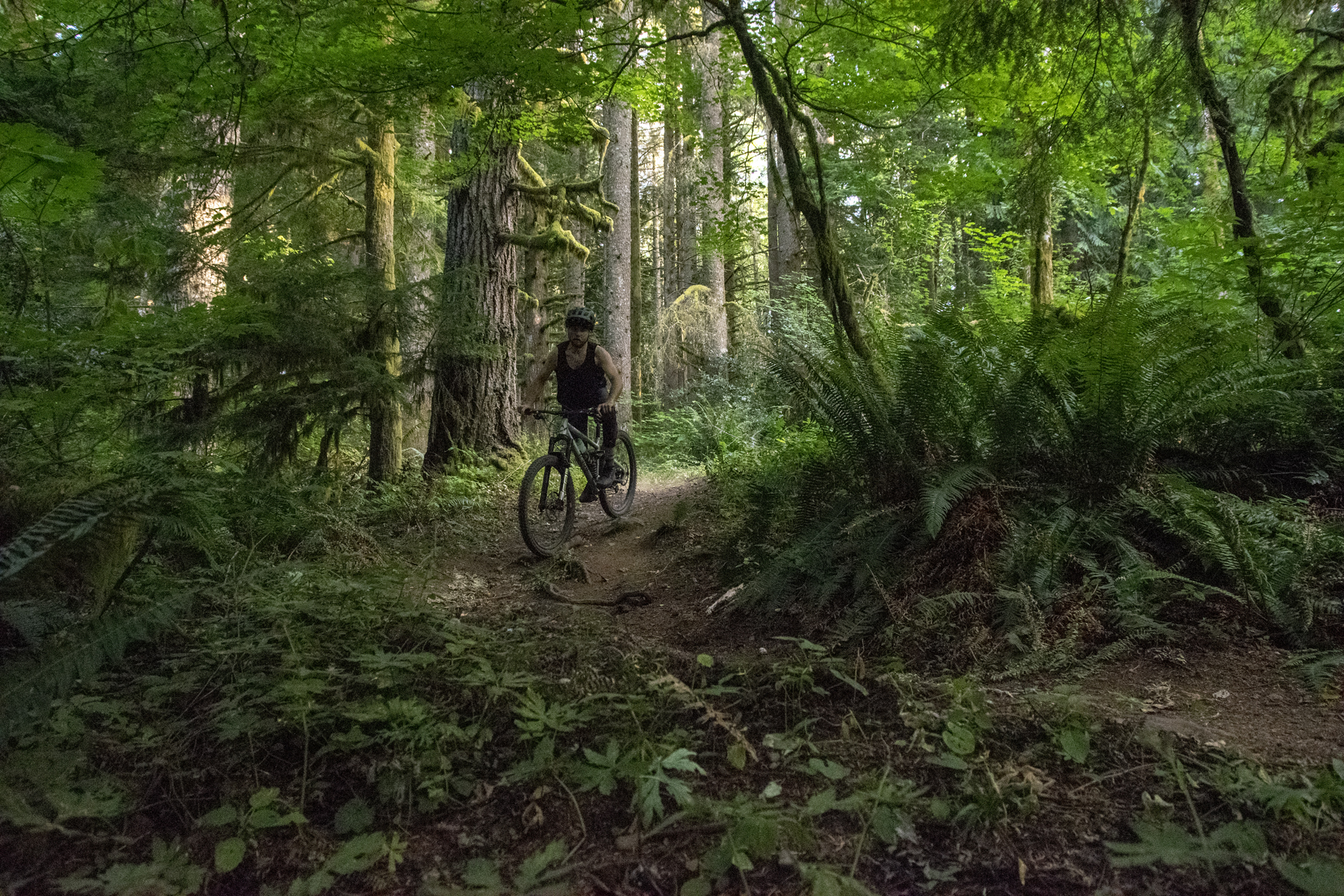 On The Trail
I tested the Reserve 30|HDs on three different Enduro bikes, with tires from a number of different brands ranging from 2.4 to 2.5'' wide, predominantly in casings designed for Enduro and DH use. And much like the Reserve 30 wheels that they replaced, the 30|HDs offer very good compliance and damping while still feeling fairly stiff laterally, and that combination is one that a lot of riders should get along with.
Reserve says that the 30|HD has similar lateral stiffness to the original Reserve 30, but a bit less vertical stiffness, and while that feels right to me on the trail, the differences in vertical compliance don't feel particularly dramatic. And so if you're thinking about buying a pair of 30|HDs with hopes that they'll feel like a major upgrade from the Reserve 30s, I'd temper those expectations a bit. I think the 30|HDs are a little more compliant, but the two are much more similar than they are different.
But that's fine by me. The Reserve 30s were already one of the better-riding, more compliant carbon rims in their class, so it's not like they were due for a major overhaul on that front. And in particular, the 30|HDs are a really good option if you're interested in a wheelset that offers a lot of the lateral stiffness and precision that many carbon wheels offer while feeling more compliant and damped than a lot of similarly stiff options.
As with the 30|SL that I reviewed earlier this year, the asymmetric profile of the 30|HD means that it's easier to unseat a tire if you start on the shallower side of the rim (i.e., the side to which the spokes are offset) but it's entirely possible to go either way if you need to for whatever reason. Tire inserts don't really change the equation much, either — I experimented with Cush Core Pro on the 30|HDs, and the installation and removal process wasn't notably more difficult than normal as long as I started on the correct side. And the Fillmore valves that come with each pair of 30|HDs continue to impress — my take on them hasn't changed since I first started testing them about a year ago.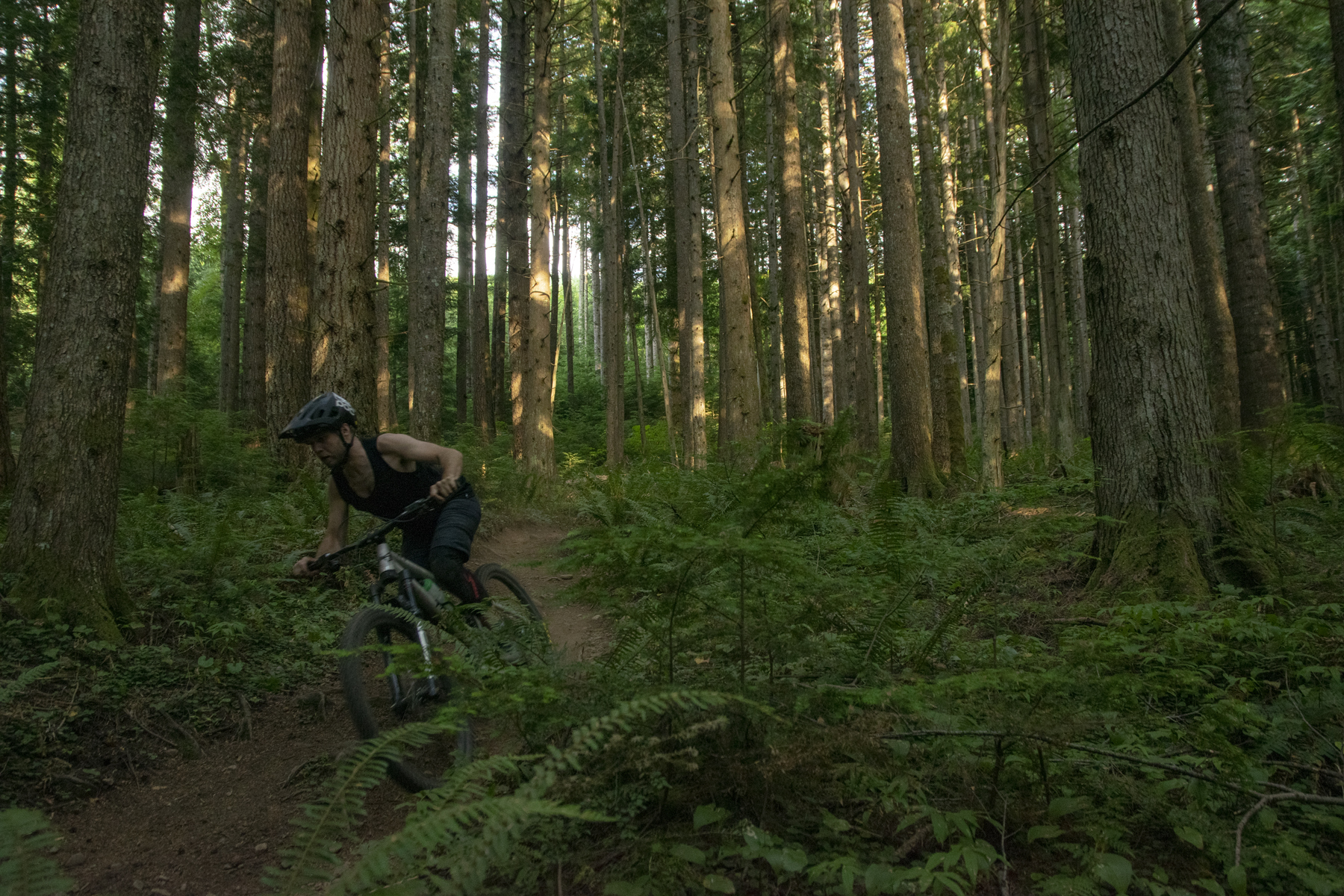 Compared to just about every aluminum wheel in this class that I've ridden, the 30|HD feels notably stiffer laterally and more precise in how they track, both in terms of steering feel through the bars, and in loading the wheels up in a corner. There's less twisting and pinging around as you try to hold a line through rough sections with the 30|HDs, and the back end of the bike tracks more cleanly and predictably when you're putting a lot of force into the real wheel through a well-supported corner.
To be clear, that's not to say that all aluminum wheels are created equal or ride the same by any stretch; I just mean that, as a class, they feel almost universally less stiff laterally than the vast majority of carbon wheels out there, the 30|HDs very much included. Whether that's worth paying for is between you and your wallet — and helping folks get better clarity on that is one of the major goals of our quantitative wheel testing at Blister Labs — but the differences are very real.
As far as durability goes, I haven't yet had any reason to try out Reserve's lifetime warranty on the 30|HDs. I've had a number of solid rim strikes in my time on the HD|30s, including one hard enough to pinch flat a Double Down casing tire, and the wheels are still intact and true. So far, so good on that front. Of course, I can only speculate on how any other wheel might have fared, but I'm pretty confident that I'd have at least dented most aluminum rims; the picture is murkier with carbon options, but the 30|HDs have held up admirably.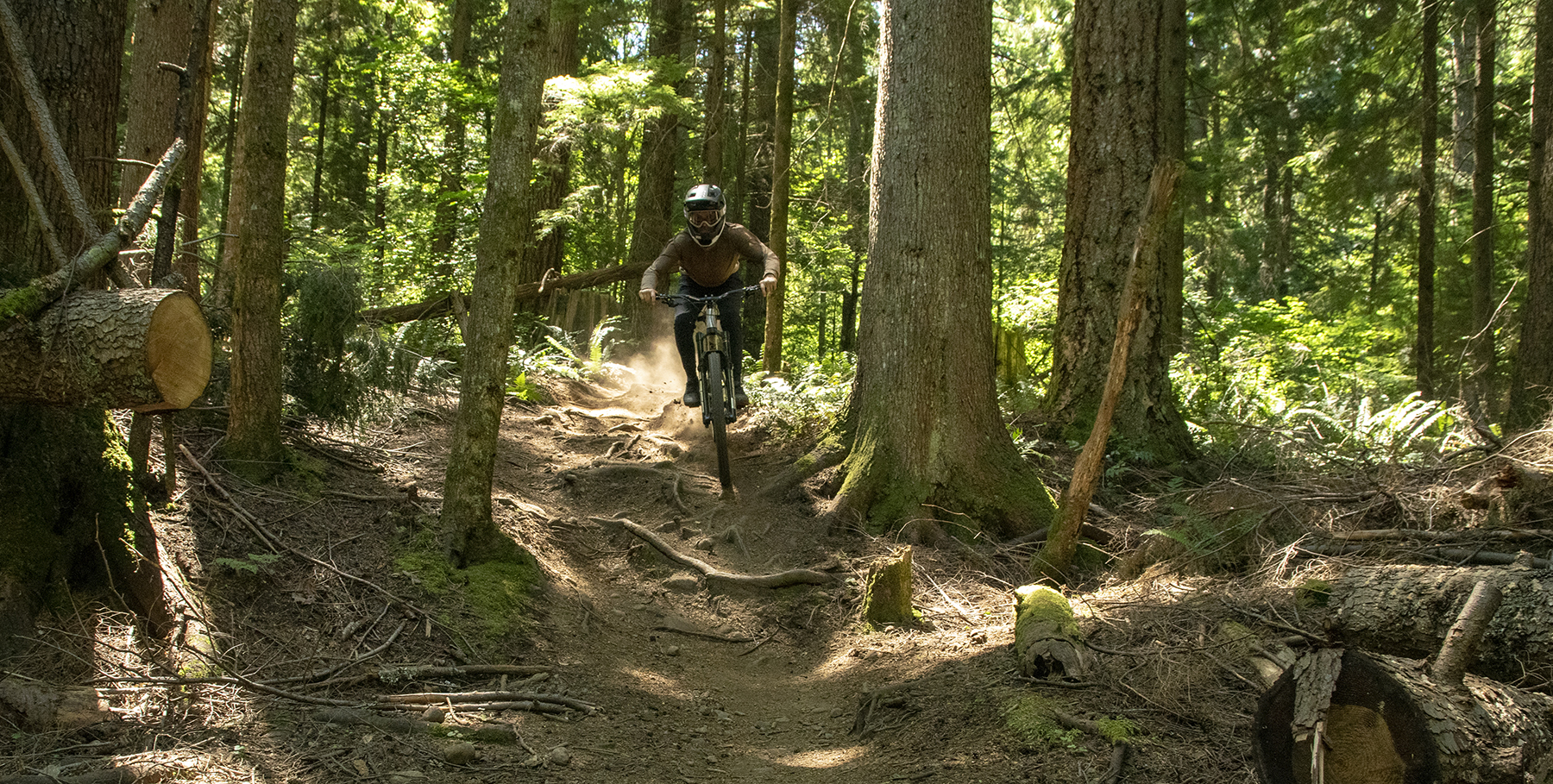 Comparisons
Reserve 30
The ride feel of the Reserve 30 and the 30|HD is very similar. The 30|HD does feel slightly more compliant vertically, but the two aren't far apart and share a lot in terms of the balance they strike between being damped vs. more lively. Mostly, I think people who have gotten along with the Reserve 30s in the past should view the 30|HD as a very safe bet for their next wheels, but I wouldn't be in a big hurry to run out and upgrade to the 30|HDs from the Reserve 30s — the differences in ride between the two are pretty subtle.
The 30|HD and 30|SL also feel very similar in terms of ride quality. The 30|HD is appreciably but not wildly stiffer, and both are on the more muted/damped end of the spectrum as far as carbon wheels go.
The decision between the two should be broken down more by intended use and how much it makes sense to trade off weight for strength than anything to do with ride feel. Our measured weights for our respective test pairs put the 30|SLs 131 g lighter for the pair, but it's worth noting that that was with Industry Nine 1/1 hubs, which are very slightly heavier than the Hydras used on our 30|HD test set; a truly apples-to-apples comparison probably puts the difference at more like 140–150 g.
For what it's worth, Santa Cruz specs the 30|SLs on the 120mm-travel Tallboy and 30|HDs on the 130mm-travel 5010 through the 165mm-travel Megatower. Think of the 30|SL as the light-duty Trail option and the 30|HD as the all-around Trail through Enduro variant and choose accordingly.
The We Are One Union is another great option for a Trail / Enduro carbon wheel, but there are substantial differences in ride feel between them and the 30|HDs. The Unions feel a bit stiffer laterally, especially at more moderate loads, and consequently feel a little more precise in how they track and hold a line. The 30|HDs feel significantly more damped and muted in terms of how they respond to trail feedback, while the Unions feel more lively and energetic in terms of how they rebound from being loaded up. The vertical compliance of the Unions is impressive for how precise and lively they feel, but the 30|HDs have a clear advantage there.
Both wheels are excellent, but now is a good time to know thyself and make a choice based on which set of ride qualities you'd prefer — they feel pretty different.
Like the 30|HD, the Nobl TR37 feels on the more damp / less lively end of the spectrum, but the 30|HD feels significantly stiffer, both laterally and vertically. If compliance is a top priority, the TR37s are excellent, but they do feel less precise than the 30|HDs (and as I hope I've made clear by now, the 30|HDs are by no means harsh — they're a nice riding wheel).
Bottom Line
The Reserve 30|HD is a nice update to the longstanding and deservedly popular Reserve 30 that preserves an overall similar ride feel but adds a little more vertical compliance,
And we'll have more to say about the 30|HDs soon because we're well underway at analyzing their performance at Blister Labs, and will be comparing them to a whole bunch of other wheels — both aluminum and carbon — with truly quantitative data on how they all stack up. Stay tuned.