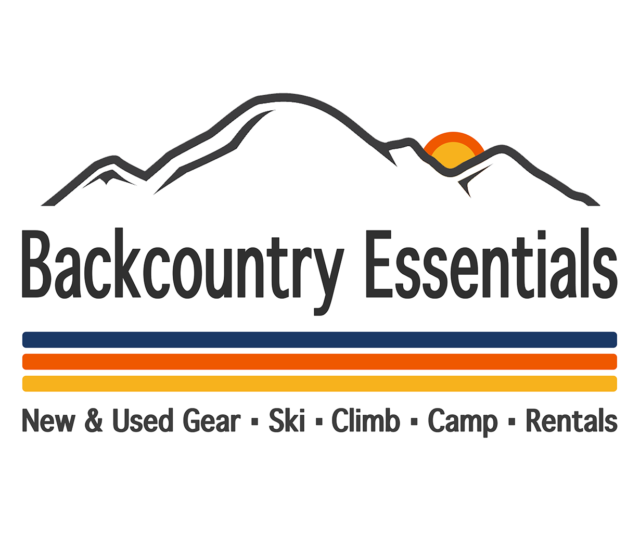 Backcountry Essentials is consistently voted the 'Best of Bellingham' Ski Shop by the community. The shop, started in 2006 by owners Chris and Erica Gerston, takes serious pride in their craft as specialty retailers. Backcountry Essentials offers expert bootfitting and great ski tuning. They know their product, support other local businesses, host seminars and workshops, and are committed to helping their customers enjoy the outdoors to the fullest. They also have one of the best beer fridges of any outdoor shop in the Pacific Northwest.
If you're planning a trip to the Pacific Northwest, the Backcountry Essentials' staff is happy to recommend local hiking / biking trails, guide service, restaurants, parks and breweries, and their website is a great resource for planning an adventure in the area.
Brands
Backcountry Essentials carries items for resort and backcountry skiing as well as camping, climbing, and watersports. They carry top brands like Arc'teryx, Patagonia, Prana, Osprey, Smith, Dalbello, Rossignol, Volkl, Kuhl, KAVU, Black Diamond, Marker, Outdoor Research, Blizzard-Tecnica, Lib Tech, Atomic, K2, Line, and Look — as well as a number of other brands. Whether you're looking for casual wear or high-tech gear, Backcountry Essentials is worth a visit.
Services
Backcountry Essentials offers custom boot work as well as everything you need to get your skis or board in top shape. From core shot repair to basic tunes to stone grinds to binding mounts, BCE's skilled staff is there for you. On top of that, they are also the only shop between Seattle and Whistler (and one of only a few shops in the PNW) that can install Quiver Killers.
Ski & Gear Demos
With almost all the skis they sell available to demo, it's easy to try before you buy at Backcountry Essentials. In addition to alpine gear, they also offer backcountry demo packages with options for AT skis, boots, splitboards, and avy kits. And for the youngest generation, Backcountry Essentials offers seasonal rentals with their snowboard and ski packages.
If you'd like to channel your inner Blister Reviewer and try different skis everyday all-season long — there's also a seasonal demo package for you.
And while we tend to put our focus on snow-related activities, Backcountry Essentials also rents camping gear (from comfy car camping to lightweight alpine gear), packrafts and accessories, crampons, ice axes, and crash pads. Bellingham is a gateway to a number of outdoor adventures and Backcountry Essentials is there to help you make the most of the area.
Online Presence
Backcountry Essentials' website was recently updated and you can now purchase most of their products online, as well as in-store. All products ship directly from Bellingham, WA, usually within 24 hours, with orders over $100 shipping for free (excluding skis and ski boots). If you live in the area or will be passing through, you can also pick up your online orders curbside or in-store.
Bottom Line
Backcountry Essentials is dedicated to helping customers get outside. Whether that means helping you pick out the most appropriate skis and gear or simply pointing you to the best trails in the area, you'll find great customer service at this family-owned shop in Bellingham.
So if you're in the Bellingham area, stop in and tell them Blister sent you. And if you can't make it, head over to their website to shop their full line of gear and learn more about their favorite activities and spots around Bellingham, Washington.