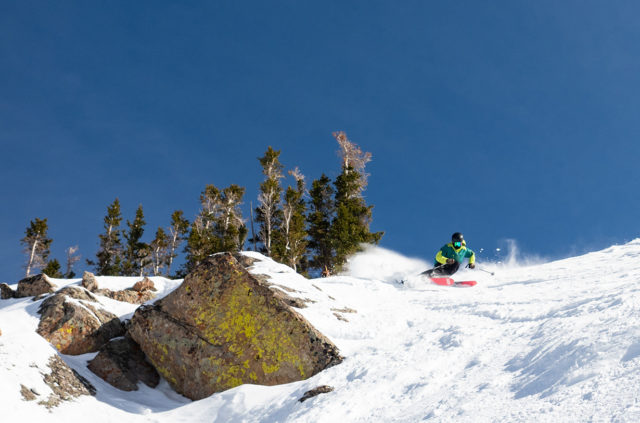 Age: 23 | Vitals: 5'8," ~155 lbs | Years Skiing: 12 | Current Residence: Crested Butte, Colorado
Instagram: @lukekoppa
Skiing Background
I'm one of many Midwest transplants currently residing in Colorado. I grew up in Milwaukee, Wisconsin, and my early years were dominated by soccer, rugby, and climbing. During the summers, I'd spend as much time as possible exploring Wisconsin's lakes, rivers, and forests in pursuit of fish and an escape from the city.
My first experience on skis came in the form of a family trip to Granite Peak in central Wisconsin. Although my younger-self didn't love the frigid chairlifts and short, icy runs, I instantly fell in love with the feeling of sliding on snow. Afterward, my siblings and I would grab our parents' XC skis and try to find any sort of hill where we could again experience that sensation. But my time on skis back home was limited by other sports, so it wasn't until I moved to Fort Collins to attend Colorado State University that I was able to really give skiing my full attention.
My first season was spent attempting to follow my more-experienced friends around the mountains of Colorado. Although it was filled with plenty of yard-sales and sore muscles, that season very quickly taught me how to keep up with those who'd been skiing since they could walk.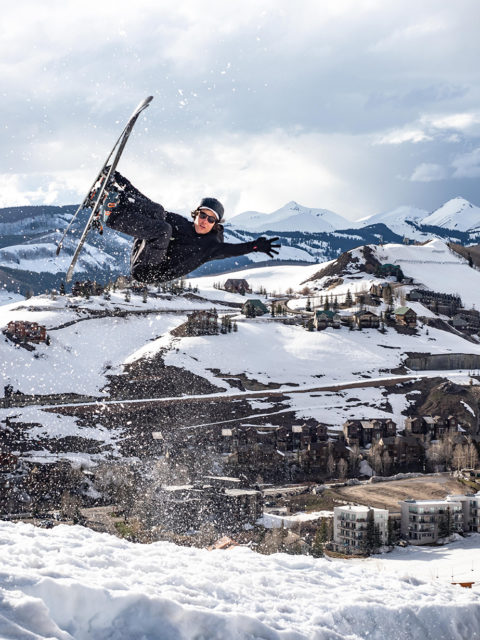 My skiing style tends to revolve around finding anything to jump off, but I'm happy challenging myself in any terrain, from riding at the edge of control in open bowls to my never-ending quest to truly nail down a nice zipperline in moguls. I tend to like skis that are damp but also poppy when coming out of a carved turn or the lip of a jump. In bumps and tight terrain, I like to pivot my skis, rather than drive them really hard up and over the tops of moguls. I don't spin or flip a whole lot but have been doing it more and more recently, and tend to prefer skis that encourage a more playful style that includes slashes, jumps, and the occasional flip or spin, rather than directional chargers that require me to be driving them down the fall line at all times.
In the past several years I've been drawn more into the backcountry, and love touring's combination of exploration, wild places, and (hopefully) fresh snow. I have a particular attraction to lines that involve a lot of walking, and as a result, love extending the ski season far into the summer (or just all the way into the next season).