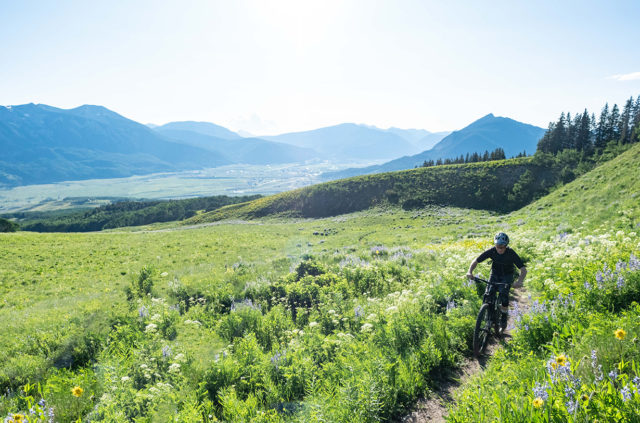 Intro
There are a ton of different mountain bike pedals options out there, and a number of different clipless pedals where the differences aren't always obvious. So we asked a few of our reviewers about which pedals they typically use, and why.
We're starting with four reviewers who all mostly use different clipless pedals, and we'll be adding some other reviewers' thoughts going forward (including some reviewers who prefer to run flats).
And of course, let us know in the Comments Section below what pedals are working well — or not so well — for you.
A Note regarding Various Pedal Systems / Clip Mechanisms
There is going to be quite a lot of talk below about different clipless pedal "systems" or clip mechanisms, including Shimano's "SPD"; Crankbrothers' "Eggbeater"; Time's "ATAC"; Expedo's "Posi-Fit"; and several others.
Each of these brands uses their own proprietary clip mechanism, and that clip mechanism determines the clip-in behavior and amount of float; the release & retention characteristics of the pedal; and the durability of the clipless interface. Each of these systems uses its own style of cleat, and those are not cross-compatible across different systems.
All of these brands then offer a wide variety of different models within their respective lineups, but they only vary in terms of weight, the materials used, and the platform size & design. The clip mechanism itself is the same across the brand's lineup.
Ok, here we go…
Time vs. Shimano SPD
I've been running Time pedals for about 15 years now. I started on Shimano pedals back in the 90's, which, functionally, are fantastic. The Shimano pedals are durable, and they have a super positive entry and exit. But they don't have much float, and even with them tightened down all the way, I'd still pop out of them unexpectedly. I remember trying to scrub over a roller one time, then having both of my feet eject when I pushed the bike sideways. It was terrifying, and it was at that exact moment that I decided to ditch Shimano pedals.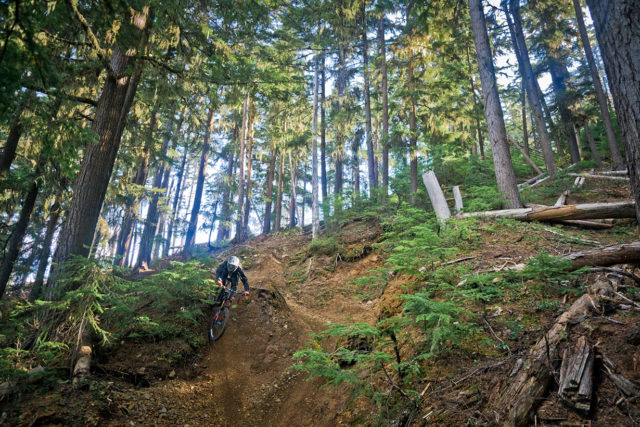 After that, I mostly ran flat pedals for the next 5 years. I had Time pedals lying around, but I didn't use them that much. Eventually, in search of a more locked-in feeling on my Trail bike, I started riding the Times more often. They have a similarly positive engagement to the Shimanos, and the pedals have held up well for me, but they have a lot more float. The Times can be set up with less (13°) or more (17°) float, either of which is way more than Shimanos (4°). I always run mine in the 17° float position. I personally don't want to come out of my pedals unless I really mean it.
Crankbrothers Mallet E (vs. Time)
I also tried switching to Crankbrothers last year because I happened to need new pedals, and Times were kind of hard to come by. Years ago, I'd never seriously considered Crankbrothers because they had a well-earned reputation for terrible durability. That's gotten much better over the last decade, so I gave them another look since Crankbrothers pedals offer similar float to the Times.
I spent a couple of months on some Crankbrothers Mallet E pedals last fall and hated them. I found both the entry and release from the pedal to be pretty vague — they're not snappy like the Shimanos or Times.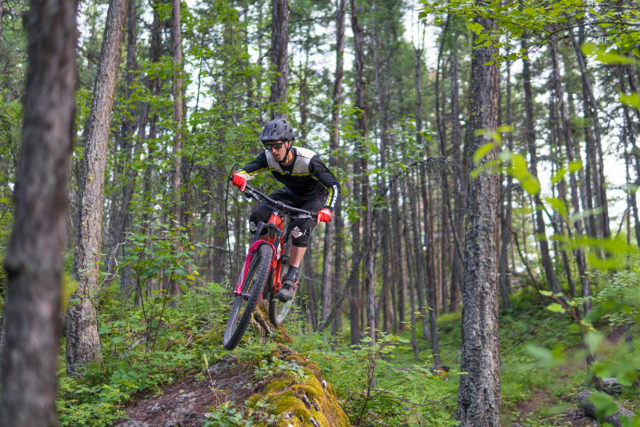 I also struggled to clip back into them quickly; since the bails that hold the cleat can rotate within the pedal, it means that the bails aren't always in the same place when I go to step back in. So if I pop out a foot in a corner, I had about a 50% success rate getting my foot back in quickly.
The only place where I'd give the Crankbrothers Mallet E pedals the nod over Times is for riding while unclipped — their outer pedal body offers better support than any of the Times or Shimanos I've used.
I'm now running assorted Time pedals on all of my bikes except for my dirt jumper (which, of course, still has flats). My DH bike has old Time Z's, and any bike I'm reviewing gets Time Speciale 8's, which are my go-to pedal these days. They work great, they're pretty affordable, and thus far they're doing well on the durability front.
The very first pair of clipless pedals I owned were the elastomer-sprung Onzas from the '90s, but the less that's said about those, the better.
Shimano SPD (vs. Crankbrothers)
The first clipless pedals I used that actually worked worth a damn were Shimanos, and they remain the clipless pedals that I've used the most, by a huge margin. I took a brief foray into using Crankbrothers pedals 10+ years ago, when they were relatively new. Like Noah, I hated them. For starters, their durability was horrendous back then. In a season or so of running them, I broke two pedal spindles and one of the springs that preloads the wings, leaving me stuck with an Eggbeater that I couldn't clip into during the middle of an XC race. I also burned through bushings and bearings at an alarming rate. To their credit, rebuild kits were cheap and readily available, but the frequency with which I had to resort to them was outrageous.
Crankbrothers have supposedly improved the durability issues, and I have one friend in particular who rides hard and often and who seems to be keeping his newer pedals in one piece, lending some credence to that claim. However, durability wasn't the only factor that lead me to run (screaming) back to Shimano.
For one, the Crankbrothers release tension is far, far lighter than I wanted it to be, and I found myself regularly accidentally releasing from them with my outside foot when pivoting my hips through a corner. On top of that, the scissor action of the wings also means that impacts to the bottom-side of the pedal are prone to causing them to release. They are very easy to release from, which might be desirable for some, and they shed mud exceptionally well. But I never got along with them at all.
Shimano pedals have treated me much better, but I'll also freely admit that a certain amount of inertia has kept me from experimenting more with pedals — I've got four bikes that often have SPD pedals on them (I do ride flats a lot, too), and three pairs of shoes with SPD cleats, and would be more inclined to check out other clipless pedals if I wasn't so invested in the Shimano system. Having different shoes and bikes with incompatible cleats / pedals is a pain in the ass that I've been reluctant to take on, and I similarly don't want to buy a whole pile of pedals to try a different system that I'm not already sold on.
I've had comparatively few durability issues with Shimano pedals — I have bent two XTR Trail spindles, but both were still rideable. And one of those impacts also resulted in a bent Saint crank arm, so it's a bit tough to fault the pedal for that one.
I do wish that Shimano had rebuild kits more readily available. I've had to retire pedals that were otherwise in good working order due to the bearings wearing out and developing a bunch of play, but that's taken years and years of abuse to crop up.
Also, in contrast to Noah's experience, Shimano's relatively small amount of float suits me well. I ride flats a lot too (especially in the winter) and when I go back to clips, I often don't love the feel of having a bit of movement between my foot and the pedal. I get used to it quickly, but it can feel a little unnerving to me in the first few corners, and more float would probably feel even more unnerving.
A Quick Aside on Flat Pedals…
I've found that, even when wearing otherwise similar shoes, my feet stay a lot warmer in the winter when running flats. I attribute that to not having the steel cleat-bolt plate right underneath the insole, acting as a heat sink. Between that and not having to deal with clip mechanisms jamming with mud / snow / ice, I greatly prefer flats in the winter.
HT Pedals
If I were to try a different pedal system, HT pedals are currently the most intriguing to me. They use a similar design to Shimano, but supposedly have stiffer springs that can be tightened up more, which wouldn't hurt, since I usually run my SPD's maxed out.
The HT pedals, in most cases, also come in a little lighter than their Shimano counterparts. HT also offers cheap rebuild kits and replacement spindles to keep older pedals running.
That said, I'm still more than happy enough with my SPD's to be disinterested in making a leap to anything else, unless my pedals all explode at once. But I do hope to review some HT pedals soon, and we'll find out whether riding is believing.
Shimano M50 SPD & M545 / M424
The first set of clipless pedals I started riding were the basic Shimano M50 SPD. But then I wanted more stability, so I switched to the M545 / M424, which has a metal and plastic cage acting as a platform around the SPD clip.
Being the only clips I had any experience with, I thought they were great, especially the durability of the cleats, and the ability to adjust release tension to my liking. I did have multiple issues with shearing off the outside screw connecting the cage, but overall, these were solid pedals.
Crankbrothers Mallet E
From there I decided to try out Crankbrothers. Looking for a clipless pedal that catered to a more downhill style, I turned to the Mallet series. It took some time to get used to the Eggbeater system compared to SPD, but I was keen on how much float the Eggbeaters offered, as well as the almost effortless unclipping / clipping back in.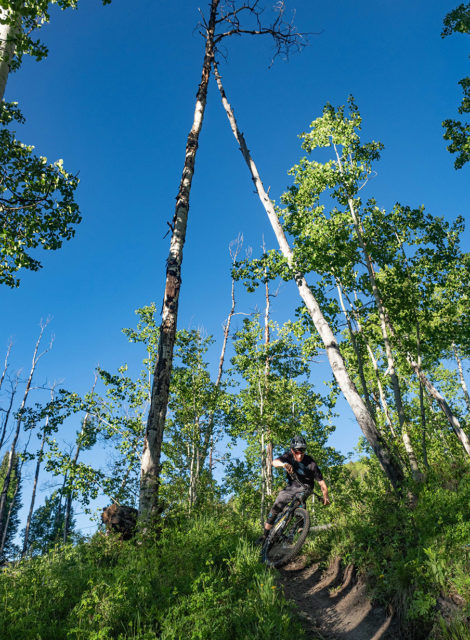 Another plus that I had yet to experience was having metal pins around the wide platform of the pedal. This gives me confidence when going through a technical section in the case that I am unable to clip back in. My initial experience with the Mallet was awesome, but soon enough, the spring tension was no longer there, the composite body was falling apart, and the bearings seized up.
Crankbrothers Mallet DH
Having learned that I liked the float and release system of Crankbrothers pedals, I upgraded to a more robust version, the Mallet DH. It offered a wider platform, adjustable pins, and ease of access for replacing bearings (which is a plus). The Mallet DH is a pedal that I truly enjoy riding on. In fact, I have ridden them for about four years now. The only downfalls were the durability issues, and they were pretty significant. When racing consistently, I cruised through sets of cleats almost monthly, and I've been through three different sets of Mallets. I even clapped out one on a rock and the pedal slid off of the spindle still clipped on my shoe….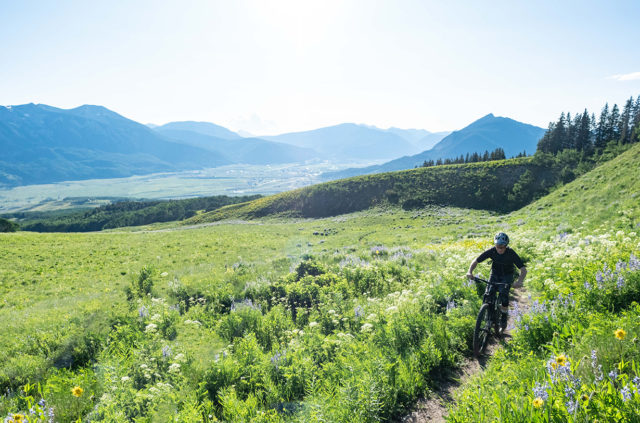 Despite those (previous) issues with durability, once I got a feel for the Eggbeater system, clipping in and out has become second nature for me, allowing for split-second reactions and overall stability through varying conditions. And Crankbrothers does seem to have addressed at least some of the durability issues — my current set of the Mallet DH have had no issues during the past season.
Expedo GFX Pedals
But then last year I got my hands on a set of Expedo GFX pedals. In my opinion, these pedals seem to bring out the best aspects from both Shimano SPD and Crankbrothers' Eggbeater system. The Expedo clip mechanism resembles the common Shimano SPD system, but Expedo calls it their "Posi-Fit" platform. (And FWIW, using Expedo's own XPT cleat works surprisingly well with SPD pedals.) The GFX also features a spring that positions the front claw of the pedal's clip mechanism in an upward position for easy and fast cleat engagement.
Another addition is that the entry and release spring tension is fully adjustable and easily tuned to rider preference, which is something that Crankbrothers has been lacking.
The GFX has a what I'd generally call a "good" amount of float. Expedo states that there is only 6°, but to me, the release and clip-in feels similar to Crankbrothers' Mallet DH.
One of the biggest perks about the GFX pedals is the sleek platform and angled front edge of the pedal body, which I think does a nice job of deflecting roots and rocks. The construction of the pedal body and quality of the bearings is also exceptional. Even after a season of abuse, the XPT cleat still feels snug when clipping in and out.
Overall, I have had no complaints or issues with the GFX pedal. It's got a fairly minimal design, the wide, stable platform of a flat pedal, and the power transfer and control of a clipless pedal. The Expedo GFX has now become my go-to, and I think it's worth a look when considering a DH / Enduro pedal.
Shimano SPD pedals vs. Crankbrothers
The Shimano SPD M737 pedals (which came on a brushed-aluminum GT Avalanche) were my first set of clipless pedals.
Like both Noad and David, I started out and stayed in the Shimano camp for most of my early life. (This also included some Ritchey pedals, but everything was always SPD.) I first seriously entered biking through cross country racing, and so never had any real experience with flats outside of early bikes. Wish I did!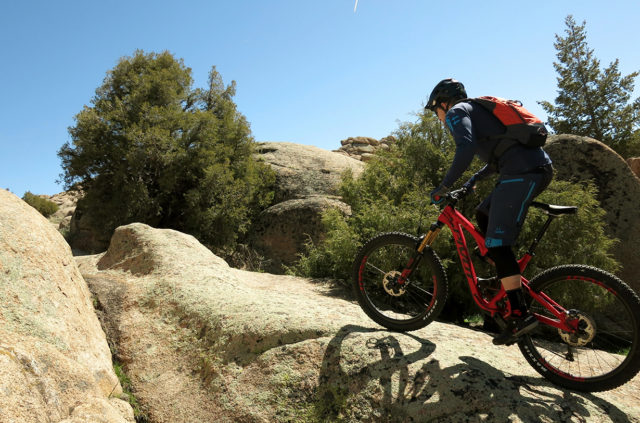 I eventually moved from SPD to Crankbrothers (Mallet E model) for easier entries and exits on the muddy East Coast. Just like Noah, I experienced tons of issues with early pedal durability — breaking wings, bending spindles, and bushings generally falling apart. But access to rebuild kits (as well as a readily available proform) made the required service quick, and replacement intervals easier to bear. Why bother rebuilding when you can just buy a new set, right…?
Crankbrothers quality has improved over time, and as David points out, the number of bikes and shoes I own that are running Crankbrothers setups makes me reluctant to change things up.
Unlike Noah, I really do enjoy the more relaxed feel of the Crankbrothers pedal / cleat interface in comparison to other designs with more pronounced entry and exit feels. The Crankbrothers pedals have a high degree of float, relatively low release tension, and help me to feel relaxed and loose on and over the bike. I tried the newer Shimano XT Trails several years ago and didn't enjoy the "locked-in" feel as much, and they made me stressed, feeling like I was frequently hitting a wall of release tension with a smaller amount of available float.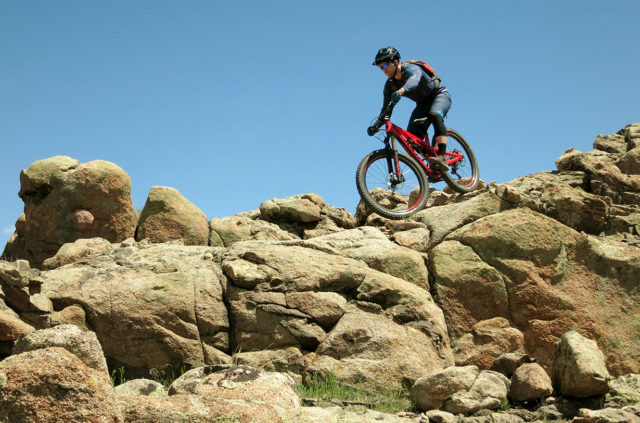 My biggest complaints with Crankbrothers these days is the rotating bail, which discourages me from putting a foot out too frequently given that I often have hit-or-miss first-try reentries, and the bearings still have a relatively short lifespan before play develops on the spindle.
I'm in no way brand-loyal to Crankbrothers, and I think about trying something new pretty much every season.