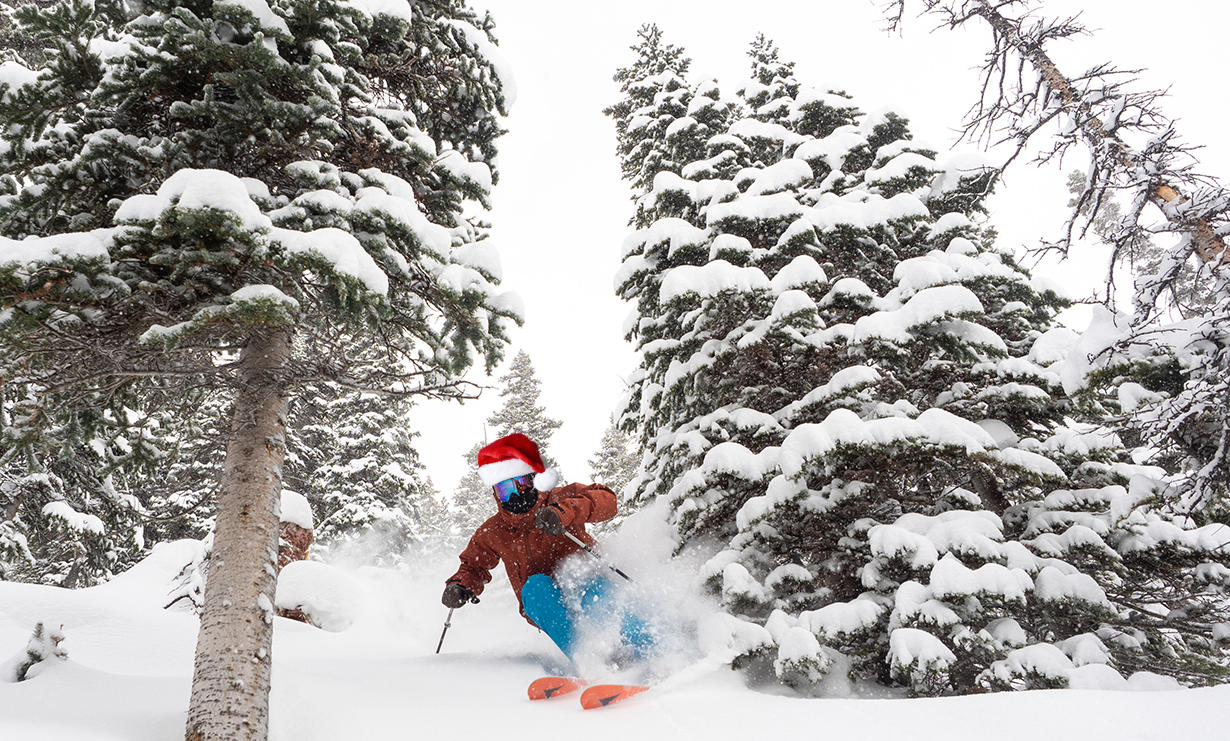 Intro
Tis the season to do some nice things, say some nice things, and maybe give one or two nice things to the people you care about, so we're once again sharing a few of our favorite gift ideas.
We've already posted our ideas for stocking stuffers and later this week we'll be posting our picks for bigger-ticket items that might need to be hidden in the garage. But today, we're covering those gifts that we think would be great under the tree.
Now, while many of us have many reasons to be thankful this year, it's obvious that 2020 was not a normal year. A lot of people are struggling, and so donations to things like food banks, Toys for Tots, or any other charity you're passionate about would be better gift ideas than ever before.
Another thing we want to highlight is that, while the convenience of massive retailers is undeniable, we find that we can often find gifts at smaller shops and retailers (especially those local to you or your giftee) after just a few minutes of searching. This year more than ever, those local shops could use the business, and they'll also have great gift ideas of their own.
With all that said, here are some of our reviewers' gift ideas:
MSRP: $112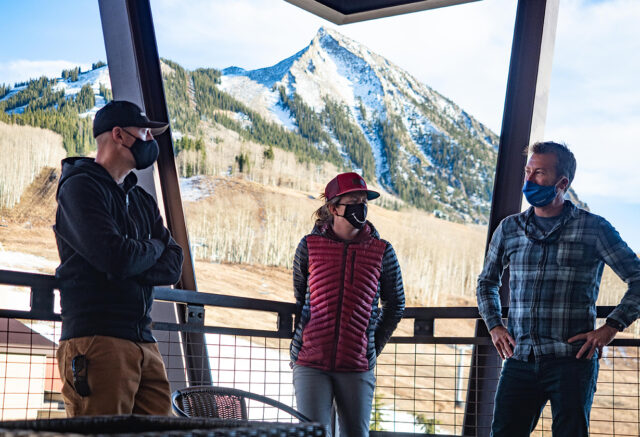 Jonathan Ellsworth: Dedicated readers of Blister will remember that, a year or two ago, we were being asked about American Giant and their claim to make "The Greatest Hoodie Ever." As someone who loves hoodies more than most things, I needed to investigate this incredibly audacious claim.
And while I could (and might someday) write a lengthy review of this hoodie, what I can say (and as you can see in various Blister photos), I have started wearing this hoodie more and more. Here are the important notes:
(1) If any hoodie I've ever used had to last like, 50 years or more, I'd bet on this one. So while they are not inexpensive, there is also nothing cheap about them. These really are built to last, so consider this hoodie an investment.
(2) Durability was designed into this hoodie, and so when you first get it, it can feel a bit stiffer than some of the very soft hoodies out there — such as my American Apparel BLISTER hoodie, which I also love. So if you want instant soft-and-cozy, that's not the American Giant. But this thing is slowly breaking in over time, and I think that's why I am now reaching for it more than I did when it was brand new. It's not ever going to be as soft as my BLISTER hoodie, but it is overbuilt, tougher, and ready to last for decades.
(3) Sizing: The American Giant Classic Full Zip Hoodie has a surprisingly slim fit — especially across the torso and the bottom ribbed hem. I am 5'10", ~175 lbs, and have a size Medium. I haven't yet tried a size Large (and I might get along well with it). But I like the slim fit and prefer it to having a massive amount of excess material around my waist. Those who prefer a more relaxed fit, however, should definitely go up a size larger.
MSRP: $90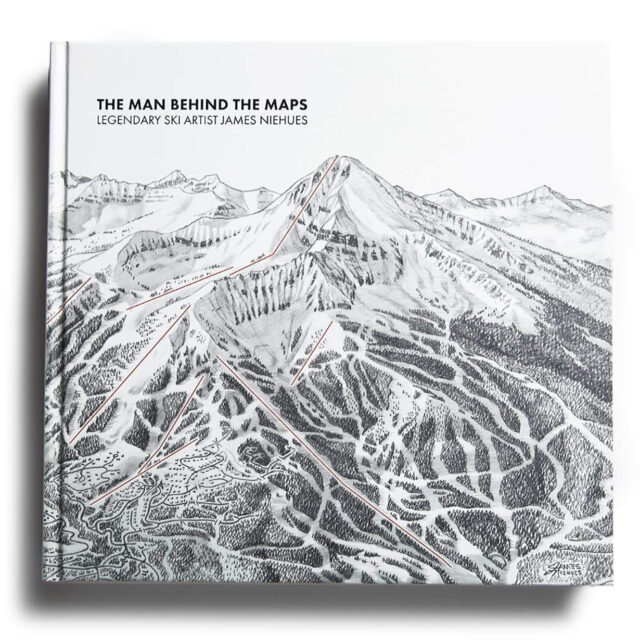 Kristin Sinnott: We included this book in our 2019 Holiday Gift Guide but it's too good not to add again.
A copy of this book lives at Blister HQ but I didn't get my hands on one until this season. I incorrectly thought the book would just be a compilation of James Niehues' maps, which in itself, seemed worth it to me. The fact that it also includes info on the extremely detailed process behind Niehues' map-illustrating technique is a bonus.
My husband and I (mostly him, really) have been collecting ski maps from vacations for over a decade and they currently reside in a bin in our garage. We have been very fortunate and that bin is overflowing, but I haven't looked at most of them in years. We always thought we'd wallpaper a room with them (my husband's idea — not something I plan to actually do) or at least put them in a bowl on our coffee table to look through. Neither of those has happened, but I am thankful that the Man Behind the Maps book exists to replace or at least substitute for these ideas right now. And for many of us, our 20/21 ski "vacations" likely won't extend past our home mountain, so the book will serve as a good reminder of past trips and planning / daydreaming for future ones.
MSRP: $99–$399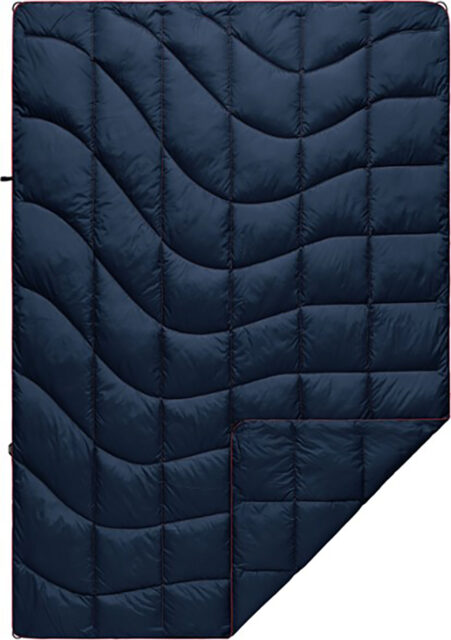 Kristin Sinnott: My family and I have been using the NanoLoft Travel Blanket and Featherlite Down Blanket since the summer. While travel has been restricted, during the few times we did venture out, the NanoLoft Travel blanket was always close at hand. It's the perfect size for a lap or for a full-size toddler blanket. We wrapped my 2-year-old in it while he snoozes in his car seat on long road trips, used it as a blanket in his Pack 'n Play, backpacked with it for an extra layer of warmth, and I wrap my son in it when out for a wintery jog. The Featherlite is much more expensive, but is excellent for times when weight and storage are at a premium, thanks to its extremely light construction.
Our closets are overflowing with blankets both big and small but the Rumpl blankets get used more than any of the others. Their warmth to weight ratio is impressive and between that and how easily they pack down, is why they are our favorites blankets. And if the NanoLoft or Featherlite isn't what you're looking for, Rumpl makes a very wide range of blankets in various sizes, constructions, and prices (many are sold out on their site right now, but available at other retailers).
MSRP: ~$50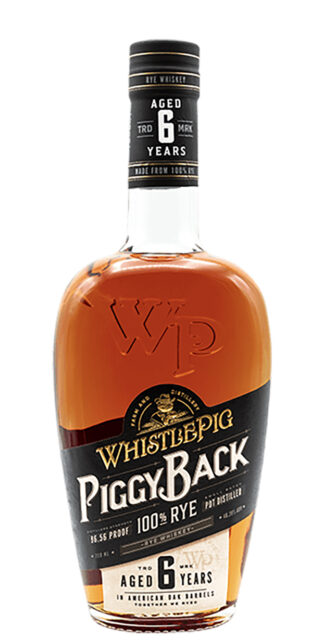 Jonathan Ellsworth: 2020 has certainly become the year of the video call, and I imagine that many of you, like me, have developed a routine of having a drink while talking to friends in faraway places. And if you have any friends who like a nice whiskey, send them a bottle of this with the condition that they have to call you so that you can raise a glass together and catch up.

MSRP: $79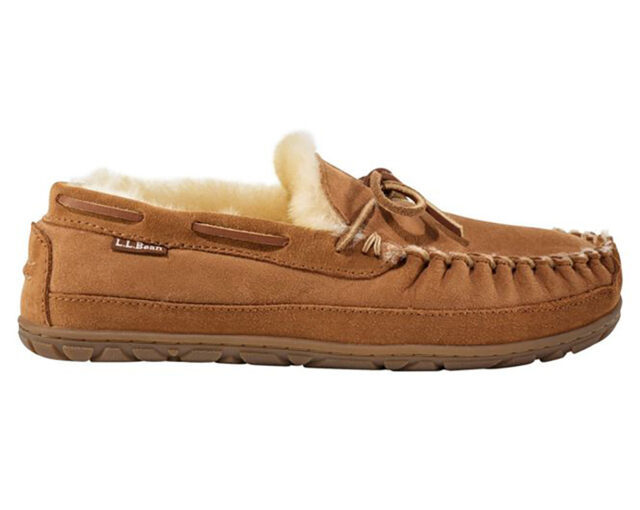 David Golay: Like most people, I've been spending more time in my house than normal this year, and most of that time (in the cooler months, at least) has been in these slippers. They're available in mens and womens sizes and a variety of styles, and are exceptionally warm and comfortable. The shearling lining is ultra soft, and they've got a grippy rubber outsole that can handle short trips outside to pick up the newspaper or take out the trash. One note on sizing: while the moccasins run fairly true to size, they do soften and stretch a little as they break in, so if in doubt, I'd recommend sizing down.
Moccamaster KBGT 10-Cup Coffee Maker (with thermal carafe)
MSRP: $319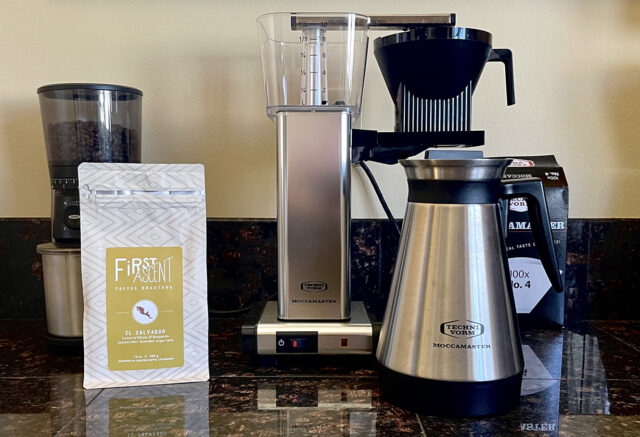 Jonathan Ellsworth: You can blame Cody Townsend for this one. I was talking coffee with Cody, he swears by this thing, and that has sent me down a giant coffee / coffee-maker rabbit hole. So we're just getting started here, but having used the Moccamaster every single day (I run on 1 pot a day), I can say that I really like using this machine and I'm quite liking the coffee it's producing. (As I write this, I'm drinking First Ascent's El Salvador Belvedere Blend.)
So while we will be examining other coffee makers, and there's a chance that some other machine might supplant the Moccamaster, if you tend to make about a pot of coffee a day — and certainly if you are making more coffee than that every day — the Moccamaster is a quick, user-friendly way to brew that produces good results.
And one other thing that I really like: these machines have a good reputation for durability, and you can easily buy replacement parts if / when something does break and needs to be replaced. I think we need to continue to reward companies for making products that can be repaired rather than thrown away, and Moccamaster deserves credit for this.
MSRP: $400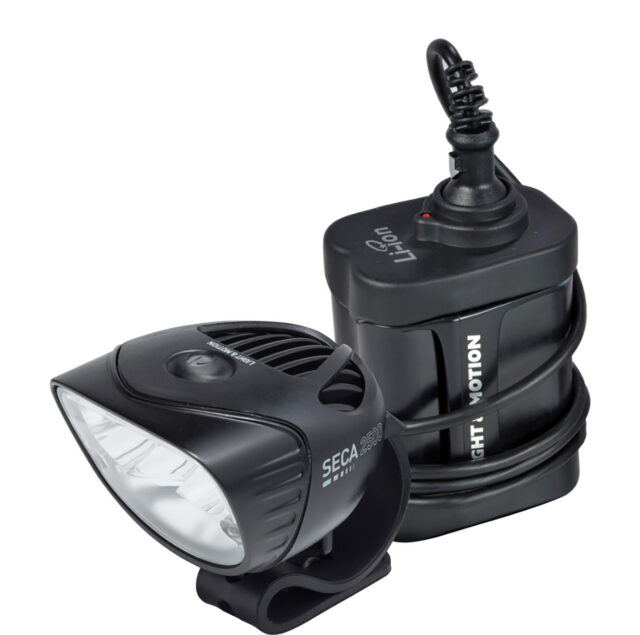 David Golay: I called out the Seca Enduro in our Holiday Gift Guide last year, but I still think it's a great product and a great gift, so it's back. If you have a mountain biker in your life who hasn't tried night riding (or is doing it with an outdated light setup), a really good light makes the experience a ton of fun, and I've yet to try anything that I like better than the Seca Enduro.
It's super bright, at 2500 lumens, but where it really stands out is in terms of the quality of the beam pattern. Monster light output isn't actually that useful if it isn't aimed well, and the Seca Enduro produces a very even, deep beam that's far easier to see in than many other options with more pronounced hot spots and dimmer areas.
The Seca Enduro can be mounted on a handlebar or a helmet via a GoPro style mount, and comes with a 6-cell battery that yields about 2.5 hours runtime on high — which I've verified to be accurate — and as much as a claimed 10 hours on low. There's also a slightly less expensive Seca Race ($325 MSRP) that's nearly the same light, but with a still very bright 2000 lumen output and a smaller battery.
Beringia Altai insulated pants
MSRP: $175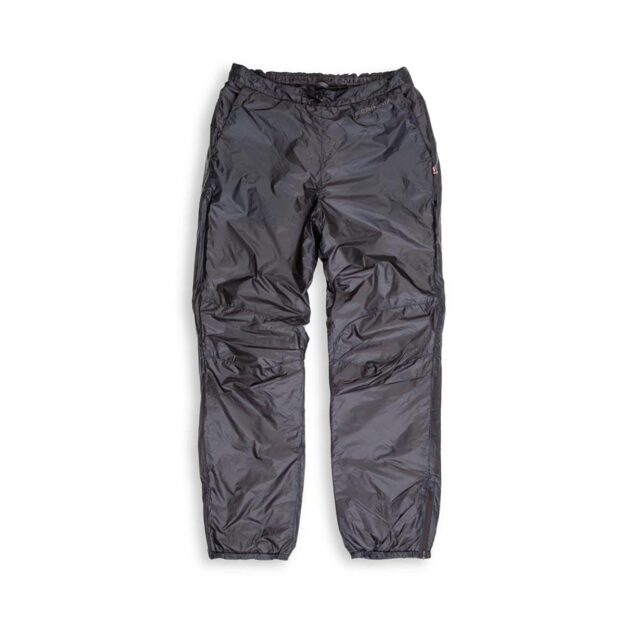 Jed Doane: When I first tried the Altai pants, I expected them to largely live in my gear closet, coming out for fall or winter camping and maybe the occasional sub-zero resort skiing day. Built with Primaloft Gold and 12D nylon with small thigh vents, they seemed like ultrawarm, niche insulation.
Instead, they've become some of my favorite, most versatile pants. I'll wear them on cold days in my apartment (utilities are expensive), walking around the neighborhood, and as a standalone option for short winter hikes. They're featherweight, really warm, and have normal side pockets. The 12D face fabric has held up well to trailside brush and daily wear, especially for how light it is. The thigh vents are helpful, but the Altai pants are not built for breathability (see the Patagonia Nano-Air Pants for that). But I've layered the Altai with shell pants on frigid winter nights, including night shredding, as well as more casual use, and am overall a big fan.

MSRP: $50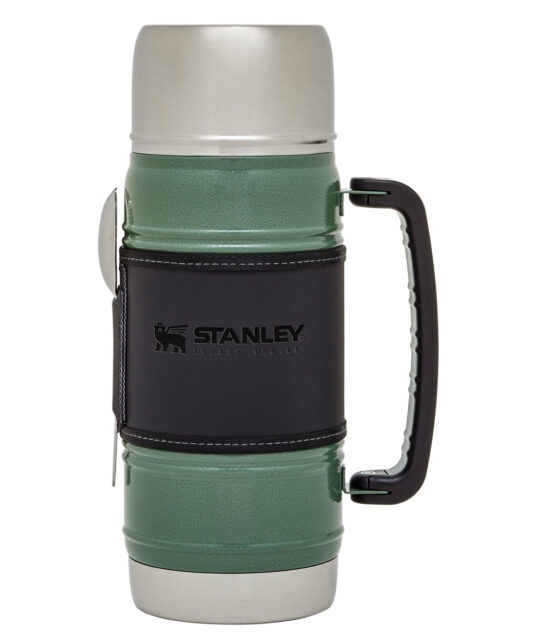 Kristin Sinnott: How are you planning to avoid eating inside at the ski area? I have a friend that built a warming hut on the back of their pick-up truck so her little racers can stay warm and maintain social distancing. While I applaud their efforts and am a bit envious of their setup, it's not in the cards for us. Instead, I'm planning to switch mid-day with my husband and son. We will base out of the car but try to spend most of our time skiing, sledding, and exploring outside. In order to stay warm, hot lunches will be our weekend meals and the Stanley Food Jar will help make this possible. Stanley has been around since 1913 and knows a thing or two about keeping drinks and food warm — the Food Jar features the same vacuum insulation their thermoses have become known for.
Beyond our ski weekends, I've spent enough time hiking with my toddler to realize that no matter how many layers I pack for myself, I will inevitably get cold waiting for him to finish playing 'tractor.' This is mainly because, if I underestimate the cold and start to worry that I didn't dress him correctly, I'll just keep piling my own layers on him. Having warm soup in the pack is one way I plan to keep warm this winter.
MSRP: $170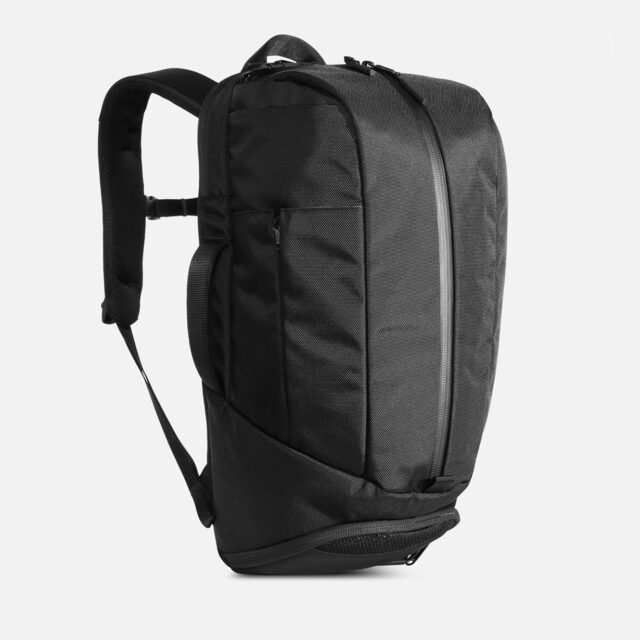 Luke Koppa: I've talked about this pack before, but until it lets me down, I'll continue to do so. This has been my daily work / grocery / workout / travel pack for almost three years now, and I still absolutely love it.
While I'm typically a person who is fine with one big compartment to dump all my stuff into, the Duffel Pack 2 has converted me to the religion of organization. It has a ton of pockets, and I actually use all of them. And unlike a lot of packs, you don't really notice all those pockets just by looking at the Duffel Pack 2.
Its exterior laptop sleeve is great (fits up to a 15.6" laptop), and I love the separate compartment at the bottom — it's got a mesh exterior so it can vent a bit when I'm using it for my stinky clothes, and it keeps that stink and sweat separate from my other stuff. The Duffel Pack 2 is also very comfortable to wear, even with a bunch of stuff in it, and the multiple handles are great for traveling / just flinging it around throughout the day.
After what I'd assume is hundreds of days of use, the Duffel Pack 2 still looks almost new. If someone in your life needs a new pack for travel, work, going to the gym, etc., I can't recommend this one enough.
For a more hiking-friendly / crossover alternative, I also really like the Patagonia Black Hole 25L & 32L ($129 & $149).
MSRP: $599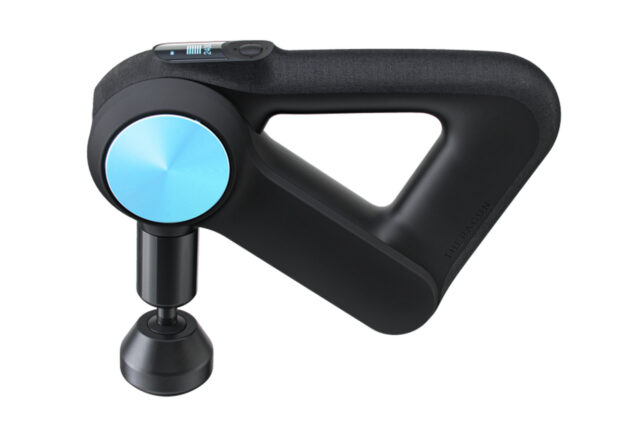 Jonathan Ellsworth: My job requires me to ski, mountain bike, run, and lift a lot, then recover and go do it all again. I was curious about all of these "percussive therapy devices" that were coming out, so I read a bunch of reviews, picked up this one, have been using it for over a year now (mine is the G3Pro) and … I don't want to go back to life without it.
So if you've got someone in your life that's putting in hard workouts — or even if you only get to take 1 or 2 ski trips a year, and find yourself really sore and beat up after the first day or two — I highly recommend this product. Plus, it's kind of perfect — you know, in a selfish way — since you can give this as a fantastic gift … but also get a ton of use out of it yourself. Win / Win, no?
And for a much less expensive alternative that will work in a pinch, a good old lacrosse ball is much, much better than nothing.
A Jacket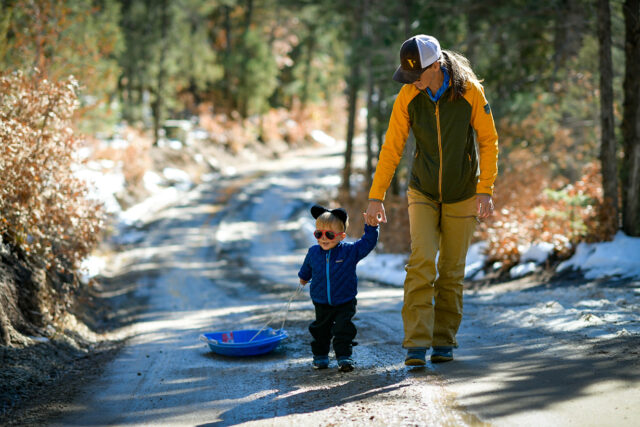 Kristin Sinnott: I love a gift that seems unassuming but that you end up wearing or using all the time. For me, that can be just about anything, but recently two jackets come to mind.
The Strafe Women's Alpha Hooded Insulator ($269) and the Dark Peak NESSH Women's Lightweight Down Jacket ($229) are my jackets of choice for cold weather this year.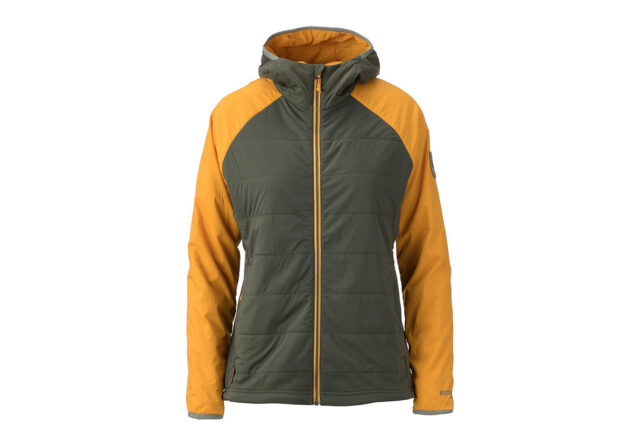 The Alpha Hooded Insulator is similar to the Strafe Sunnyside Alpha Anorak, except it is a full-zip and has thinner insulation in the arms and sleeves (40 g vs 80 g Polartec® Alpha®). I live in that jacket. From morning runs and mountain bike rides with my son, to just putzing around the house, I have reached for this jacket every day the temperatures have been below 60°F / 15°C. The face fabric is soft, breathable, and gives it all the comforts of a favorite sweatshirt, without the weight.
The NESSH doesn't get as much wear-time as the Alpha Hooded Insulator, but when I need something a little warmer, it's my go-to. The 850-fill down is from responsibly sourced goose down and the vertical baffles on the sides give the jacket a slimmer look than most puffies, while also allowing the jacket to expand if needed. Beyond the look and warmth of the jacket, what I really love about it is the hood. I am not a big hood person. Most of my jackets have them and I wear them on occasion, but when wearing a hood, I am generally just tolerating it to stay warm. Not so with the NESSH. The design of the hood makes wearing it easy and comfortable — it doesn't fall down over my eyes and I don't have to try to keep my head still when wearing it. It moves with me and I generally forget I'm wearing it, which is a huge compliment in my books. On top of all this, Dark Peak has a "One Sold, One Given" model where for every jacket sold, one jacket will be donated to a person affected by homelessness in the country you live in. And the jacket they donate — they designed it specifically to be durable and warm and to meet the needs of a person living with homelessness.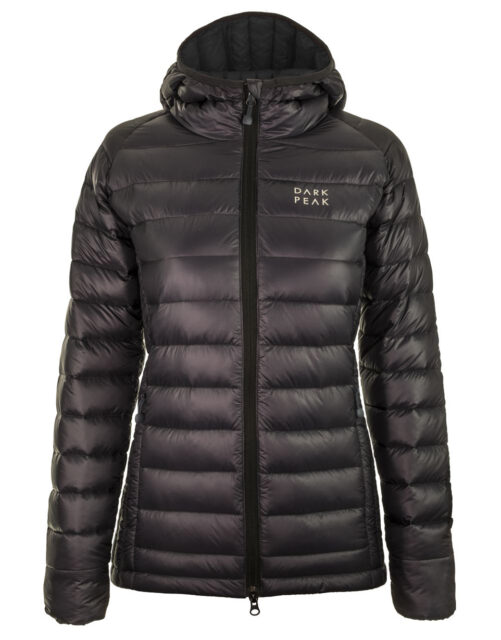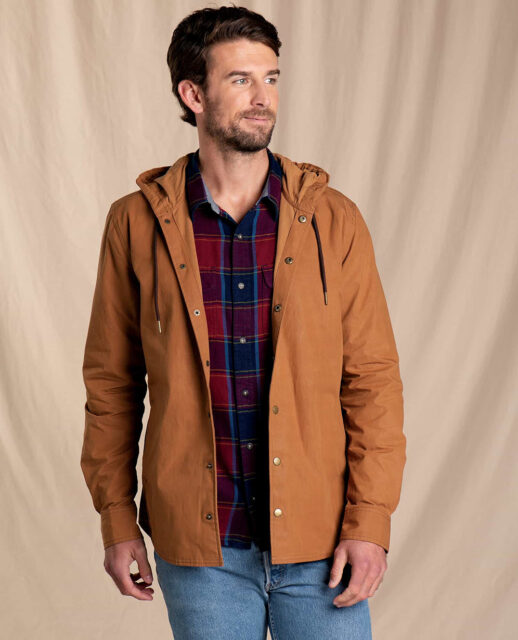 Luke Koppa: I also love jackets. They're basically the reason I got a degree in apparel product development. Of course, the term "jacket" could be used to describe thousands of products on the market, but I figured I'd throw in a few that I've been particularly psyched on.
First, the Toad & Co. Mcway Hooded Shirt Jacket ($120). I'm a sucker for waxed canvas, but most waxed pieces I've used remain crinkly and stiff until you've worn them for a really long time. The Mcway's organic cotton / tencel blend fabric was surprisingly supple from the box, and it's also extremely soft for a woven fabric. But it still has the water resistance and gets-better-as-you-wear-it feel of a more traditional waxed cotton. Plus, I just think it looks really cool. It's not warm, but I've been loving it for cool fall weather or when layered over a think flannel. Oh, and if your giftee is more of a flannel / true shirt-jacket person, Toad & Co.'s Kennicott ($130) is excellent.
For a warmer option, I continue to love Foehn's Robson Down Hoody ($260; available in men's & women's options). It's the most comfortable down piece I've ever worn, thanks to a super stretchy, soft fabric that also breathes surprisingly well. With 800-fill down that's certified through ALLIED Down's Track My Down program, the Robson works as my only layer for walking around town in temps down to around 20° F / -7°C, but unlike most pieces that warm, the Robson doesn't make me sweat like crazy as soon as I get inside and into warmer temps. On top of that, the aesthetics are just really clean and do not make it look like some ultra-techy piece. And if you're looking for a gift for a climber, hiker, or even mountain biker, I also highly recommend Foehn's Brise Pant ($130).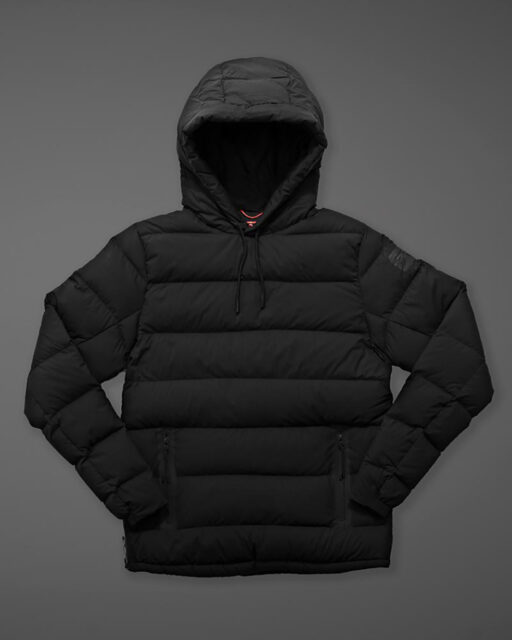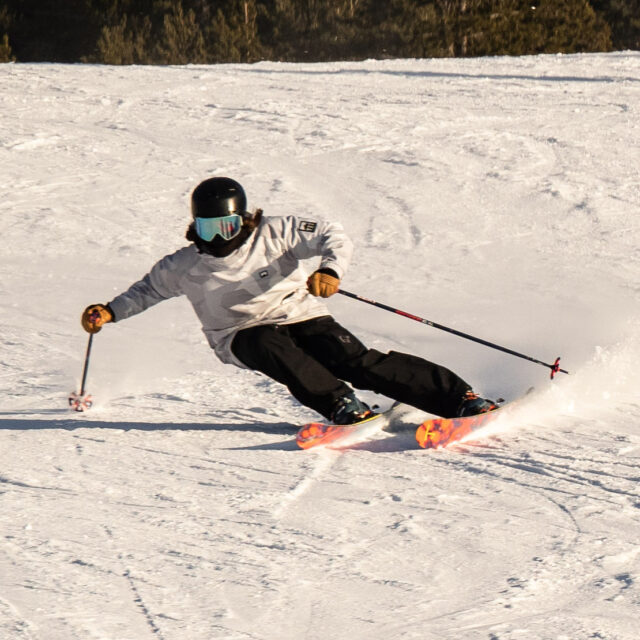 If you're looking for a gift for a skier or snowboarder and want to get them quality outerwear at an excellent price, check out Montec. I've used a couple of their pieces now and am continually blown away by how solid they are for how little they cost, relative to the competition (their ski jackets range from $169–$249). I'm a fan of the Tempest for spring laps and drier, colder days when combined with a midlayer, but they also make several insulated jackets and pants, as well as a few shell options. And almost equally important in my mind: Montec is one of the few brands that's actually pushing the envelope in terms of what ski / snowboard outerwear can look like. Their fits are on the slimmer side, so if you're conflicted about sizing, I'd go up a size.
Finally, if you're really looking to splurge and your giftee lives in a cold and / or wet climate, Arc'teryx's Therme Parka is excellent ($699). It features an exterior Gore-Tex fabric, 700-fill down in the core and sleeves, and synthetic Coreloft insulation in moisture-prone areas like the hood, cuffs, and underarms. It's kept me warm and comfortable during some of Crested Butte's most frigid nights, but for how warm it is, it still looks pretty sleek and the soft, textured face fabric both feels and looks good.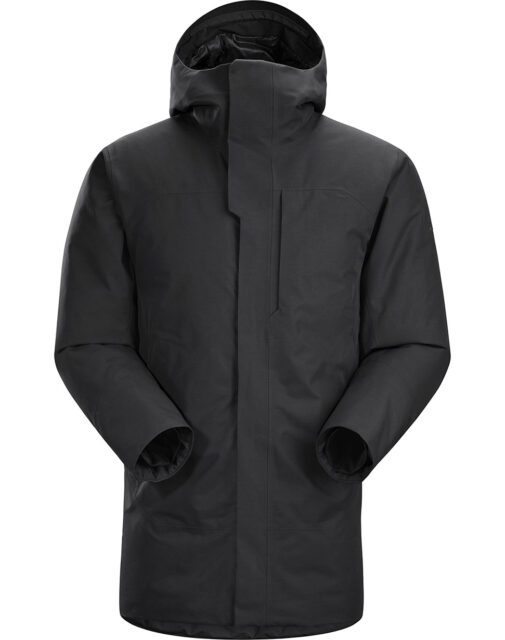 A Hip Pack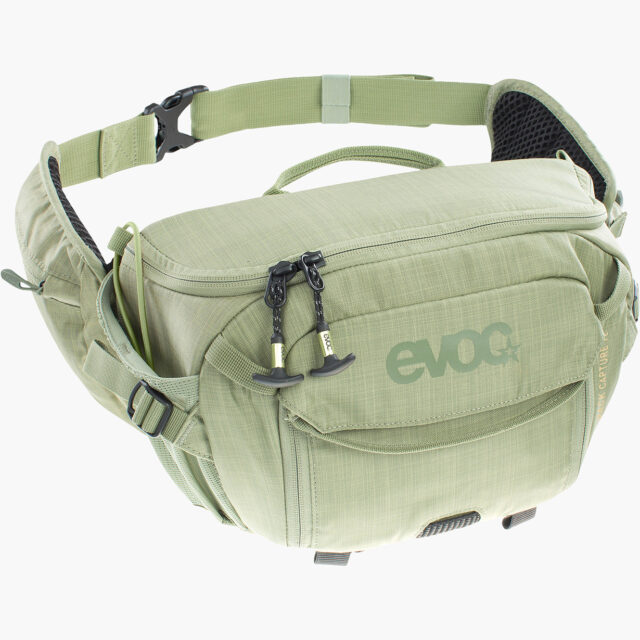 Luke Koppa: Whether you call it a fanny pack, a hip pack, a bum bag, whatever — I think these packs are great. I use one every time I go fishing or biking.
The Evoc Capture 7L Camera Pack ($100) is phenomenal for folks who like to take pictures, and especially people who do that while on a bike or during quick hikes. You can read my full review for more, but all I'd add on top of what I've already said is that reviewer David Golay has also been using it now, and he's similarly psyched on it.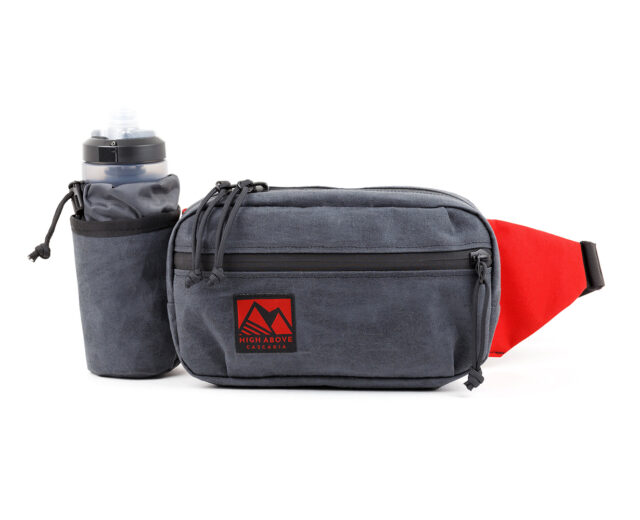 For mountain biking, the High Above Lookout ($115) is great, especially if you want to support a smaller brand making gear in the U.S. (Bellingham, Washington to be specific). Check out David's full review on it for more.
And if your giftee mostly wants a hip pack that's stylish and that can keep their daily essentials close by, I love the options from Topo Designs ($30–$89). I still use an earlier iteration of their Quick Pack for all my fly fishing trips, and while it doesn't have all the pockets of my fishing-specific hip packs, it gets the job done and, in my opinion, looks way cooler while doing it.