Chris King MTN30 Wheels
Internal Width: 29 mm
Sizes Available: 27.5'' and 29''
Material: Carbon Fiber (FusionFiber Thermoplastic)
Stated weight:
MTN 30 rim: 491 g (29'')
MTN 30 wheelset: 1,746 g
MSRP: $2,700 (complete wheelset with Chris King hubs)
Test Duration: 3 months
Test Location: Western Washington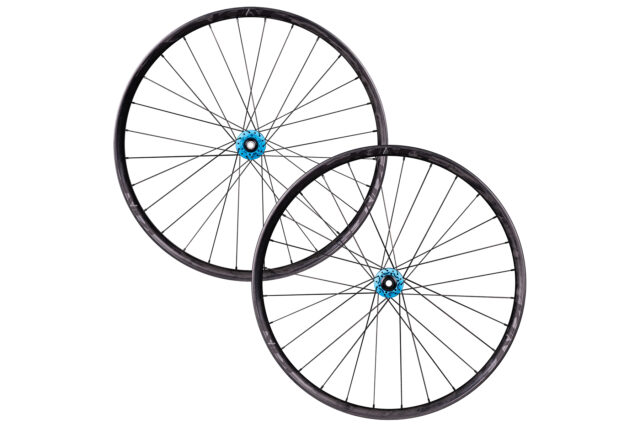 Blister's Measured Weight (MTN30 29'' wheelset, w/ pre-installed rim tape and valves):
Front: 829 g
Rear: 974 g
Total: 1,803 g
Intro
Chris King has been in the hub game for a very long time but have only started offering full wheelsets under their own brand name relatively recently, and their first foray into mountain bike wheels, the MTN30, is meant for a wide range of uses cases, centered around mid-travel Trail bikes. But in an increasingly-competitive carbon wheel market, what sets the MTN30s apart, and who are they going to work best for?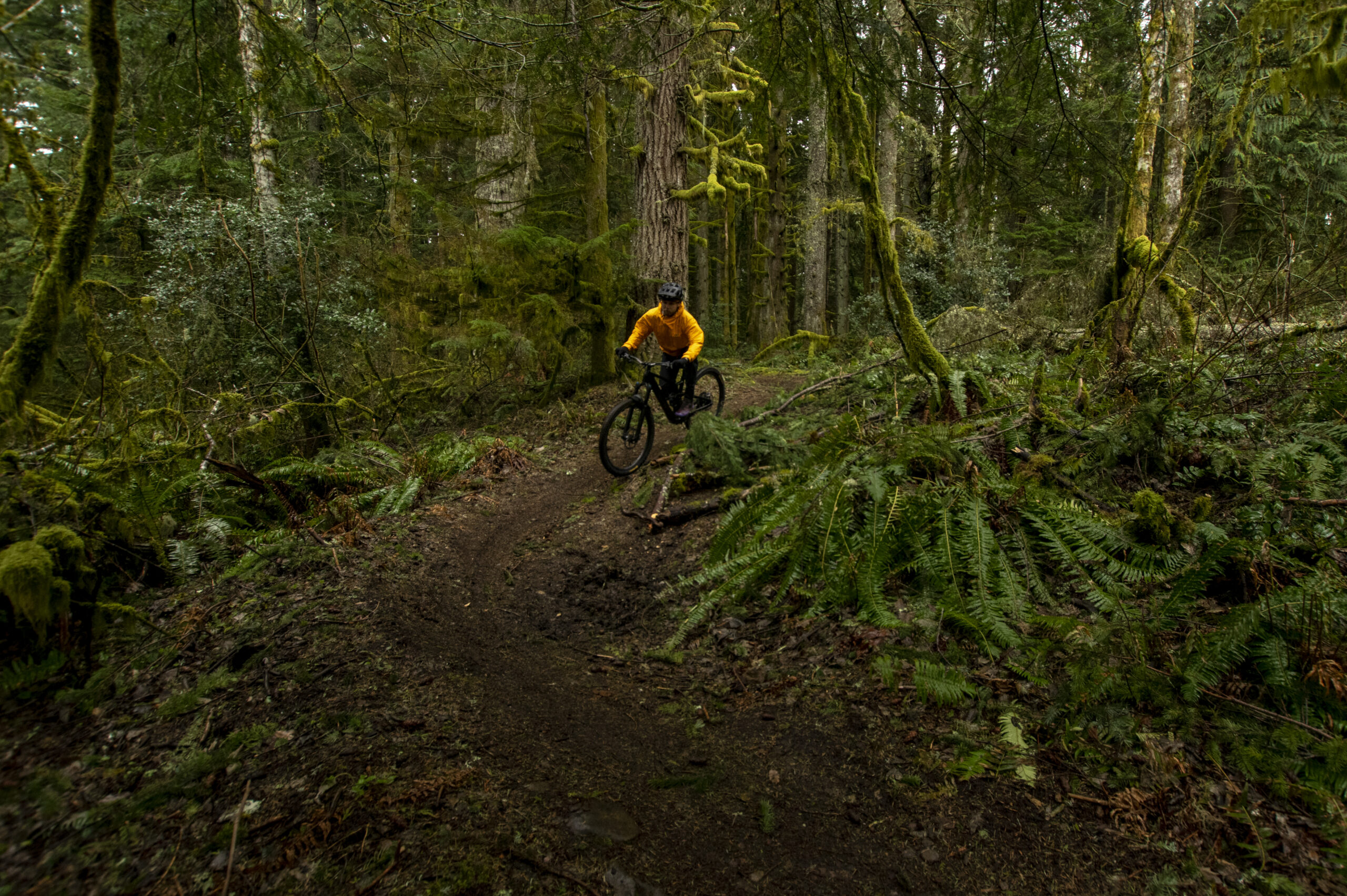 Design
The Chris King MTN30 rims are made from "FusionFiber" thermoplastic carbon fiber, produced by CSS Composites in Utah. CSS just launched their own brand, Forge+Bond, last month, but they have been making rims for a few other companies, Chris King included, for a few years now.
What sets the MTN30 rims (and other versions made by CSS) apart is that they're made from thermoplastic carbon fiber, as opposed to the more common thermoset construction used by other carbon rim manufacturers. And since we just recapped the differences between the two versions of carbon fiber construction in our First Look of the Forge+Bond 30 EM wheels, I'll just quote that here:
"In short, carbon fiber parts of either sort are comprised of two main components: the carbon fibers themselves and some form of "matrix" that holds them together, makes them rigid, and gives the part structure. Thermoset parts use epoxy for the matrix and undergo a chemical reaction in the curing process, whereby the epoxy solidifies; thermoplastic parts use a matrix that can be melted and re-solidified — theoretically infinitely — which, among other things, means that thermoplastic parts can be recycled."
There are some limitations to that recyclability, since doing so requires essentially grinding up the used parts and re-molding them into something new, so you get some degradation of the fibers and aren't able to control fiber orientation in the recycled product, but it's still a big improvement over what's currently possible with thermoset composites. Chris King also claims that their thermoplastic construction also makes for a more damped, smooth-riding wheel than thermoset composites can achieve.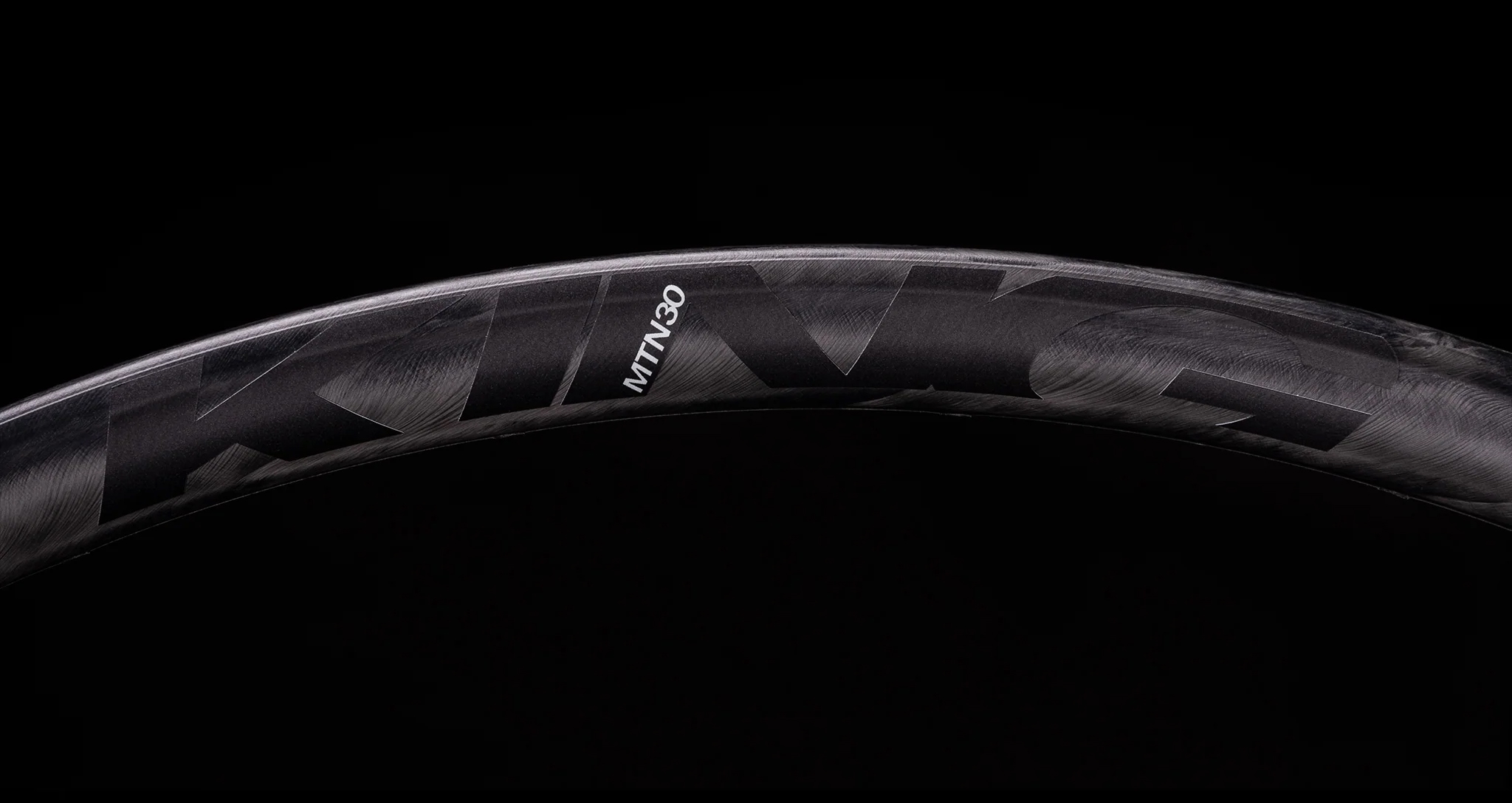 While the MTN30 and 30 EM wheels are made in the same facility and from the same category of materials, their designs still differ significantly. CSS is tight-lipped about the details but says that there are differences in the particulars of the carbon fibers used, the ways that they're laid up, and the overall shape and design of the rims. As for the MTN30 wheels, specifically, they're available in 28-hole drilling as part of complete wheelsets only, in your choice of 29'', 27.5'', or mixed-wheel sizes. Chris King is doing a little bit of rounding up to 30 in the naming — they're actually 29 mm wide internally, which Chris King says suits tires from 2.2'' to 2.6'' wide, and are meant for "XC, Trail, and All Mountain use." King also puts a finer point on those intended use case notes by saying that "these are NOT the DH wheels you're looking for" — fair enough for a sub-500-gram rim.
The MTN30 wheels are, of course, offered with Chris King's own hubs only. You can have your choice of colors (including the outstanding "3D Violet" that King just reintroduced after a lengthy hiatus); Boost or SuperBoost axle spacing; XD, Microspline, or Hyperglide drivers; and, as of recently, Centerlock or 6-Bolt rotor mounting — the latter is back on King's mountain hubs after Centerlock reigned as the only option for a few years. You can also upgrade the hub bearings to ceramic for a $110 upcharge. Sapim D-Light spokes are used throughout.
Chris King's hubs get 72 points of engagement from their proprietary RingDrive ratchet system and are designed to be user-serviceable with basic tools, which King recommends doing every 6 to 12 months in "normal" conditions, or every 3 months in wet and muddy ones. A more involved full service is recommended every 12 to 24 months, and requires King's full tool kit, sold separately. The hubs also feature adjustable bearing preload — a rarity on modern cartridge bearing hubs — and use King's own in-house-made bearings throughout.
Chris King offers a lifetime warranty on the MTN30 wheels for the original buyer, for which they'll cover shipping to and from their facility in Portland, OR for a new rim to be laced up and the hub to get checked over while they're at it.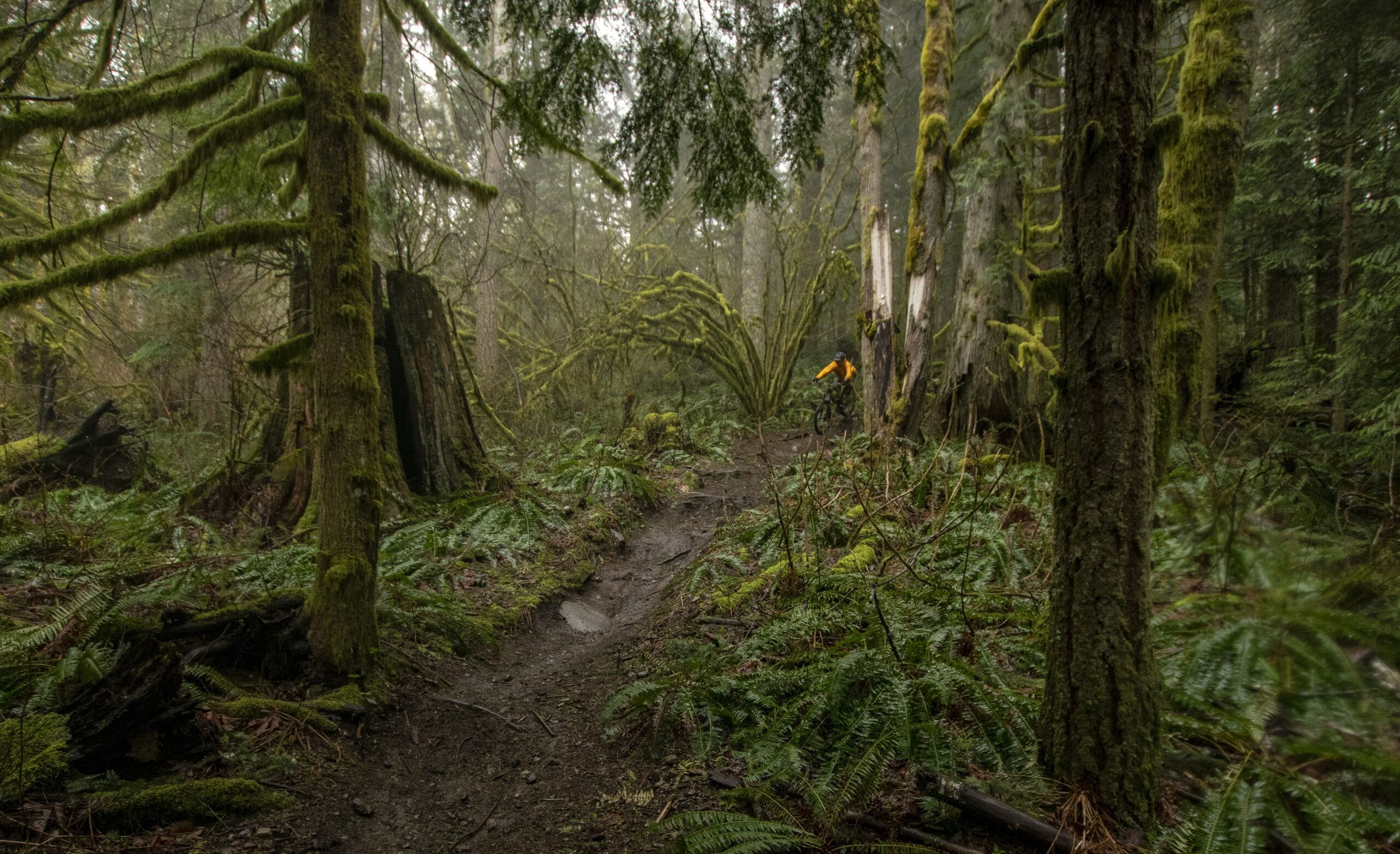 Weight (and Comparisons)
At a stated weight of 491 g per rim (in a 29'' diameter), the MTN30 rims are right in line with a whole lot of all-rounder carbon rims, meant for a wide range of mountain bike use. Below are the listed weights for a variety of rims in both the lightweight Trail and burlier Enduro categories, as well as complete wheelset weights for reference; the wheelset weights are all as measured by Blister unless otherwise noted.
Rims:
408 g Enve M630 (carbon)
395 g front / 435 g rear NOBL TR35 (carbon)
425 g We Are One Faction (carbon)
436 g Revel RW27 (carbon)
440 g Reserve 30|SL (carbon)
480 g Revel RW30 (carbon)
480 g Reserve 30|HD (carbon)
491 g Chris King MTN30 (carbon)
495 g We Are One Union (carbon)
500 g Reserve 30|SL AL (aluminum)
525 g DT Swiss XM 481 (aluminum)
525 g Race Face ARC30 (aluminum)
530 g Forge+Bond 30 EM (carbon)
570 g DT Swiss EX 511 (aluminum)
580 g Enve M730 (carbon)
580 g Reserve 30|HD AL (aluminum)
Wheelsets:
1,571 g NOBL TR35 + DT Swiss 240 EXP (carbon, measured)
1,576 g Reynolds Blacklabel 329 Trail Pro (carbon, measured)
1,639 g DT Swiss XMC 1501 (carbon, stated)
1,648 g Enve M630 + Industry Nine 1/1 (carbon, stated)
1,718 g Reserve 30|SL + Industry Nine 1/1 (carbon , measured)
1,740 g We Are One Faction + Industry Nine 1/1 (carbon, stated)
1,758 g Revel RW27 + Industry Nine 1/1 (carbon, stated)
1,803 g Chris King MTN30 (carbon, measured)
1,840 g Revel RW30 + Industry Nine Hydra (carbon, measured)
1,840 g Reserve 30|SL AL (aluminum, stated)
1,848 g DT Swiss XM 1700 (aluminum, stated)
1,849 g Reserve 30|HD + Industry Nine Hydra (carbon, measured)
1,864 g Forge+Bond 30 EM 28h + Industry Nine Hydra (carbon, measured)
1,877 g We Are One Union + Industry Nine Hydra (carbon, 27.5'' diameter, measured)
1,985 g DT Swiss EX 1700 (aluminum, stated)
2,069 g Enve M730 / Chris King (carbon, measured)
2,104 g Reserve 30|HD AL (aluminum, measured)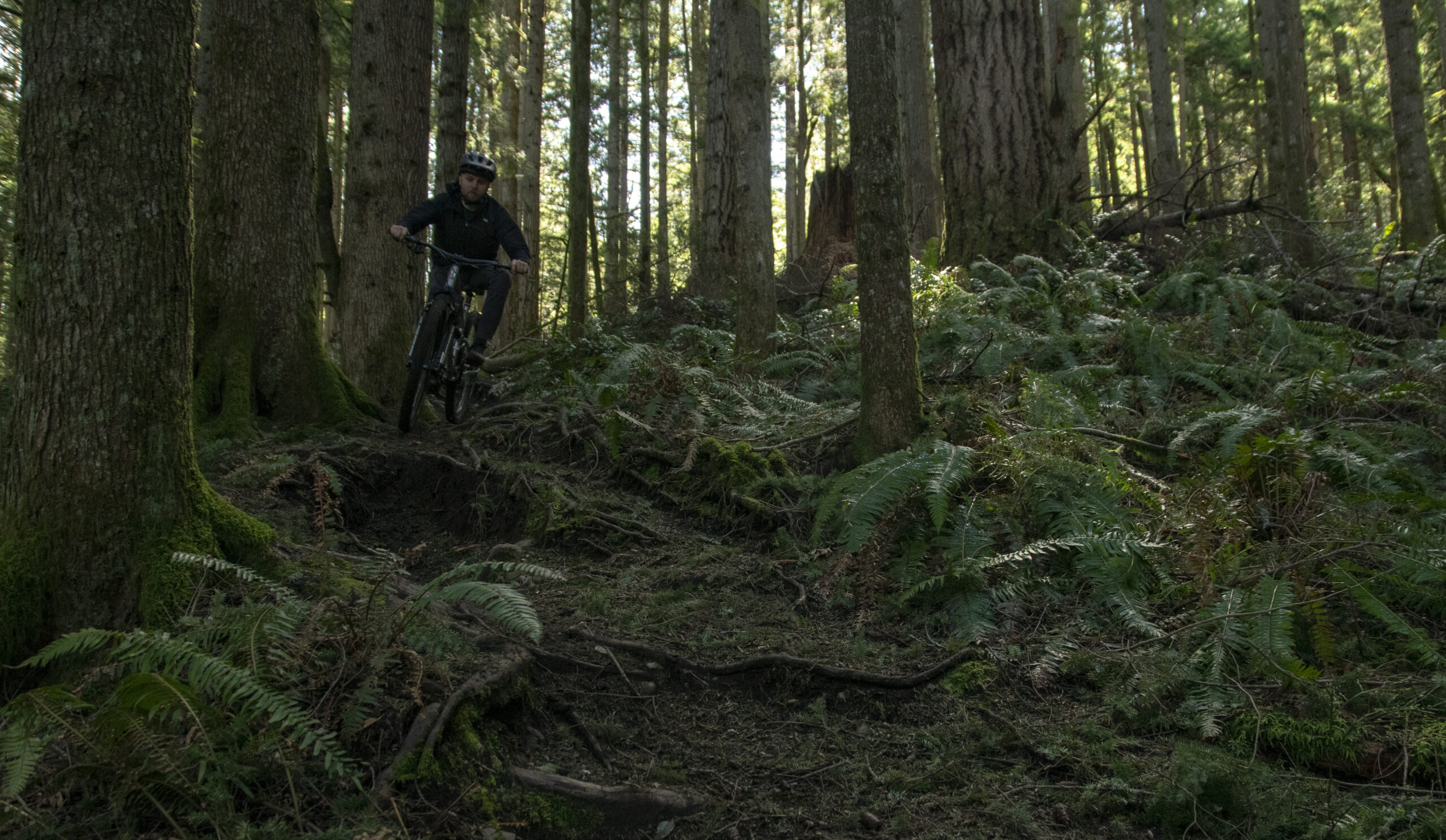 On The Trail
Mounting up the MTN30 wheels was a straightforward process — even with Continental Kryptotal DH tires, which I am a huge fan of but can be a real hassle to mount, due to their notably tight beads. The MTN30s have a nice, deep center channel that made installing the Contis less painful than it is on a number of other wheels, but other, looser-fitting tires still seated and stayed put nicely, too.
I did need to hunt down a pair of centerlock adapters for the MTN30 wheels since the six-bolt hubs hadn't yet returned to Chris King's lineup when we got our test wheels in, but they're back now for folks who'd prefer them. I'm of the opinion that Centerlock is in some ways a better standard, but one that's mostly just annoying because it hasn't caught on all that widely, so I'm glad to see that King is giving folks both options again.
So I bolted the MTN30s to a range of test bikes, from the Guerrilla Gravity Trail Pistol through my Nicolai G1, and hit the trails. And my biggest takeaway was that the MTN30s ride really nicely, but mostly just feel well-rounded and, well, pretty normal, rather than being major outliers in any particular attribute.
And while that's far from the most exciting thing to say in a review, I don't mean it as a criticism in the slightest — kind of the opposite. The MTN30s just disappeared underneath me and never did much to remind me that they were there (apart from the distinctive buzz from the rear hub). They rode smoothly without feeling dead or anything like that; they didn't stand out as being especially stiff or notably flexy; if anything they shade a little toward the more damped / less lively end of the spectrum, but they're not a wild outlier on that front, either.
And I think that makes the MTN30s a really safe bet for a lot of people, especially folks who haven't ridden a bunch of carbon wheels and don't have the most clearly defined preferences for what attributes they want to emphasize. They aren't the superlative wheels at any one thing in particular, but instead hit a nice middle ground on just about every attribute I can think of (except maybe price) and that's a really nice place to be.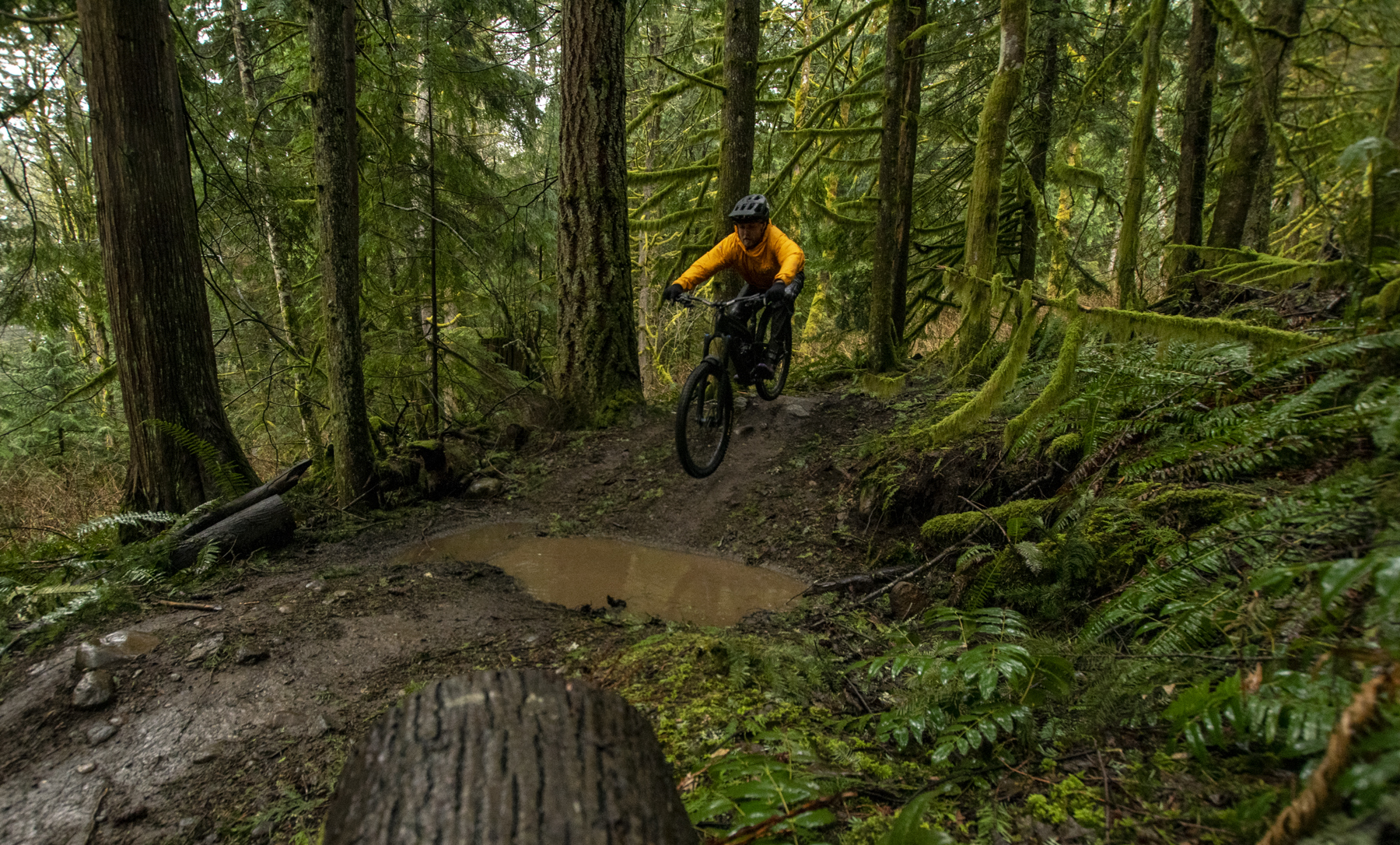 Especially after a bit of a break-in period (which Chris King notes is normal), their hubs do roll notably smoothly, especially compared to the Industry Nine Hydras that seem to have become the default option on high-end wheels these days. It's not a night-and-day difference by any stretch, but it is apparent when switching back and forth between the two (with the same tires installed on both to control for that variable). I did need to re-tighten the preload ring on the MTN30's rear hub after maybe a dozen rides or so when a tiny bit of play developed, but that took just a moment (once I got home and had a T10 Torx handy; my go-to multi-tool doesn't have one) and didn't need to touch it again after that. And though 3 months of testing is hardly the longest test period, almost all of it occurred during the wet and dreary winter months up here in the Pacific Northwest, and the MTN30's internals were impressively clean and tidy when I wrapped up with them.
The rest of the wheels didn't give me any trouble either, remaining true and nicely tensioned without me needing to pick up a spoke wrench in the three months that I spent with them. That's certainly not the longest test period, but a lot of wheels need an initial touch-up after just a few rides, and between the quality build and the lifetime warranty, I've got high hopes for how the MTN30s would continue to hold up.
Bottom Line
The Chris King MTN30 wheels are undeniably expensive, but they're a great-riding all-round wheelset with US-made hubs and US-made rims (plus some Belgian spokes). It's very easy to imagine a whole lot of people being very happy with these wheels. They're not the stiffest, the most compliant, the lightest, or the burliest — but that's exactly what makes them good. The MTN30s are just well-rounded, US-made, recyclable, and well-built.