YT Capra
Wheel Size: MX (29'' front / 27.5'' rear) and 29'' versions available
Travel: 165 mm (29'') or 170 mm (MX) rear / 170 mm front
Material: Aluminum and Carbon versions available
Price: Complete bikes: $4,000 to $9,500 (see below for details)
Geometry: See Below
Size Tested: XL
Blister's Measured Weight:
32.6 lb / 14.8 kg (Capra Uncaged 6, size XL)
Reviewers:
David Golay: 6', 170 lb / 183 cm, 77.1 kg
Zack Henderson: 6', 160 lb / 183 cm, 72.6 kg
Test Location: Washington
Test Duration: 2.5 months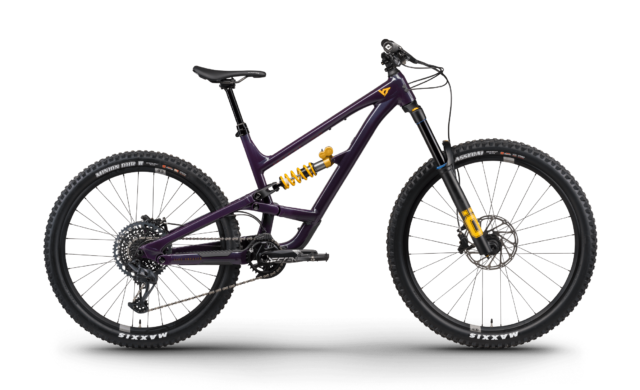 Intro
YT introduced the third-generation Capra last year, but it launched with only a carbon frame available. An aluminum option has just been added, and it's an exceptional value for the money. Here we've got the full rundown on the whole lineup — and our full review of the Capra Uncaged 6, with the wild RockShox Flight Attendant electronic suspension.
The Frame
The Capra is available in both aluminum and carbon frame versions, and with both full 29'' and MX (29'' front / 27.5'' rear) wheel configurations. The frames share the same front triangle, but the rear triangle and rocker link are wheel-size specific, rather than using flip chips or other adjustments to handle wheel size swaps. And at least for now, the aluminum frame is only available in the MX configuration, while there are carbon frames to suit both rear wheel sizes. YT also offers two different layups for the carbon frames, which they call "high modulus" (HM) and "ultra modulus" (UM). The UM frame is offered on the higher-end builds and is claimed to save about 300 g over the HM version, while maintaining similar strength and weight.
As with the prior-generation Capra, the new bike uses a Horst link suspension layout with a horizontally mounted shock, though the new Capra now uses a small shock yoke instead of mounting the shock directly to the swingarm. And though there's a substantial brace going across the front triangle below the rear shock, it's asymmetric, with room for a smaller water bottle on the non-drive side of the frame.
Cable routing is internal across the board, and interestingly, the carbon frames feature a PF92 bottom bracket shell, whereas the aluminum one comes with a BSA threaded one. Both get ample molded rubber protection, a brake mount for a 180 mm rotor, and feature a flip chip on the shock yoke to alter the geometry slightly — more on that below.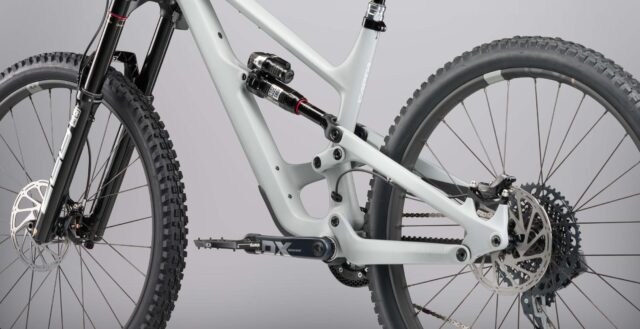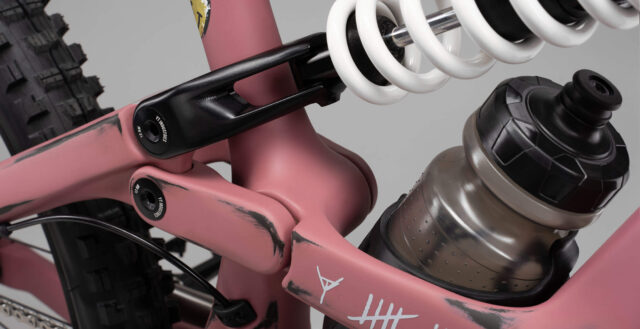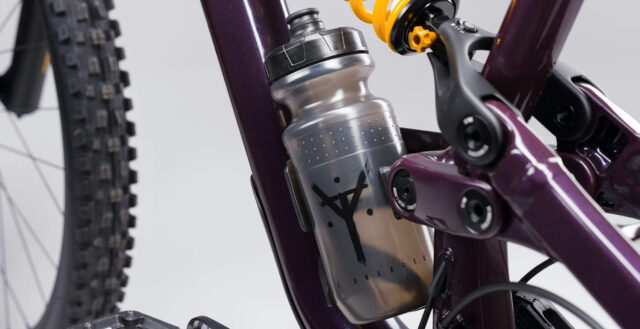 The suspension kinematics are also notably different between the two frame versions, depending on wheel size. The leverage curves on both are substantially progressive, with a straight-ish curve that flattens out a little deeper in the travel, but the MX frame is significantly more progressive (going from ~3.45:1 to 2.15:1, vs. 3.25:1 to 2.15:1 on the 29er). The 29er also features very slightly lower anti-squat, but both are right around 100% at sag, before falling off deeper in the travel.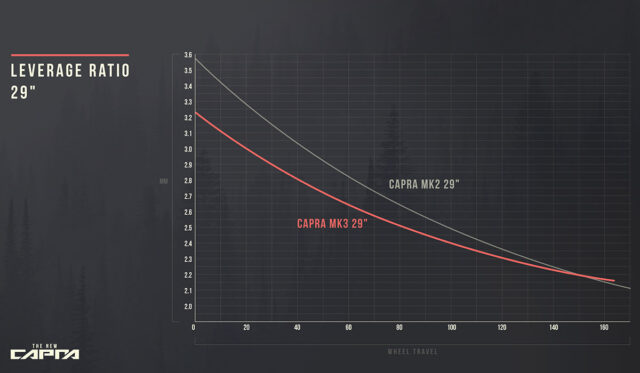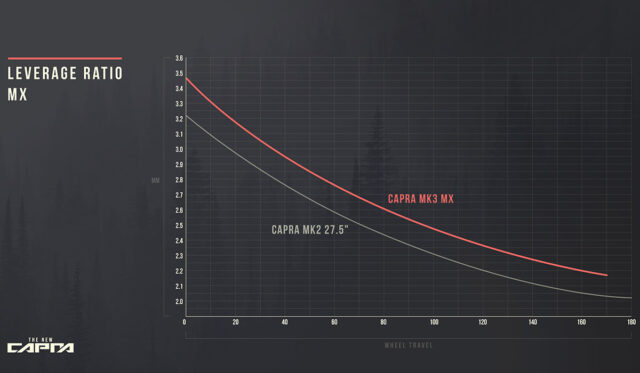 YT describes the Capra MX as being the quicker-handling, more playful option meant for bike park and freeride use, whereas the 29er is a bit more focused on outright speed. And so a little extra progression on the MX version seems like a reasonable call, for a little extra bottom-out resistance (though again, both frames are quite progressive — the MX is just even more so).
Fit & Geometry
YT offers the Capra in five sizes, ranging from Small through XXL, though it's worth noting that their sizing runs a touch on the small side; these sizes would likely be called XS through XL by many other companies. But either way, it's a pretty big range of sizes, which YT says covers riders from 5'1'' through 6'8'' (154–202 cm).
The geometry of the 29er and MX frames is mostly similar, but with a couple of notable differences. The biggest one is chainstay length — the MX frames are 5 mm shorter than the 29ers in a given size. YT does break the size range of both frame versions into two chainstay lengths, with the three smaller sizes getting 438 mm (29er) or 433 mm (MX); the XL and XXL frames grow by 5 mm to 443 mm (29er) and 438 mm (MX).
Reach on the 29er ranges from 427 to 507 mm in neat 20 mm increments, and the headtube angle clocks in at 64.2° or 64.5° depending on the flip chip setting. That's paired with an effective seat tube angle just under 78° on the full size range. The MX frame — which, again, shares its front triangle with the 29er — is 0.2° slacker, which also has the effect of shortening the reach by 3 mm.
That's all pretty normal and nicely up to date for a modern Enduro bike, though it's not entirely off the deep end in terms of being ultra long / low / slack.
The Builds
YT offers five builds on the Capra, ranging from $3,999 to $9,499. It's worth noting that both wheel size options are only available on certain models, and the frame materials also differ as noted above. You can check out the full rundown below.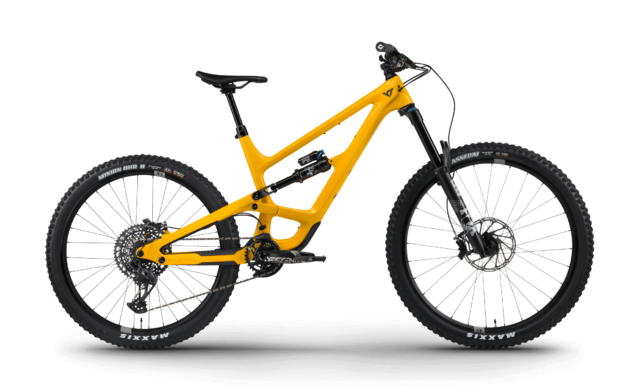 All of the builds are notably good values for the money, but the least-expensive Uncaged 9 might be the most impressive. You get super fancy Ohlins suspension and a very solid SRAM GX drivetrain and Code R brakes for $3,999. It's pretty wild. And it's purple.
If you'd prefer a 29er, though, you'll need to step up to at least the Core 3, which gets you a carbon frame and Fox Performance Elite suspension on an otherwise similar build for an extra $500. We've got the top-tier Capra Uncaged 6 (with RockShox's new Flight Attendant electronic suspension) in for testing, so stay tuned for a full review soon.
Some Questions / Things We're Curious About
(1) The new Capra has a whole lot of suspension travel, and modern, but not crazy-aggressive geometry. We'd expect it to be quite capable at higher speeds, but how versatile is it?
(2) We'll be testing the 29er version (at least for now), but what kind of body positioning / weight distribution does it encourage? And if the MX feels like it has a much shorter rear end (which we'd expect it to, between the shorter chainstays and smaller wheel), what is that likely to feel like, and who will be better off with which configuration?
Flash Review
Blister Members can read our Flash Review of the Capra for our initial on-trail impressions. Become a Blister Member now to check out this and all of our Flash Reviews, plus get exclusive deals and discounts on gear, and personalized gear recommendations from us.
Bottom Line (For Now)
The new Capra looks like a capable Enduro bike, and the build kits — especially the new Uncaged 9 model — are super impressive value for money. We're excited to see how it stacks up, and have a Capra Uncaged 6 in for testing, so stay tuned for a full review soon.
Full Review
The original YT Capra was one of the first bikes to blur the lines between a long-travel Trail / Enduro bike and a more gravity-focused Park bike. There are a whole lot more options in that category now, so where does the new Capra slot in, and who is it going to work best for?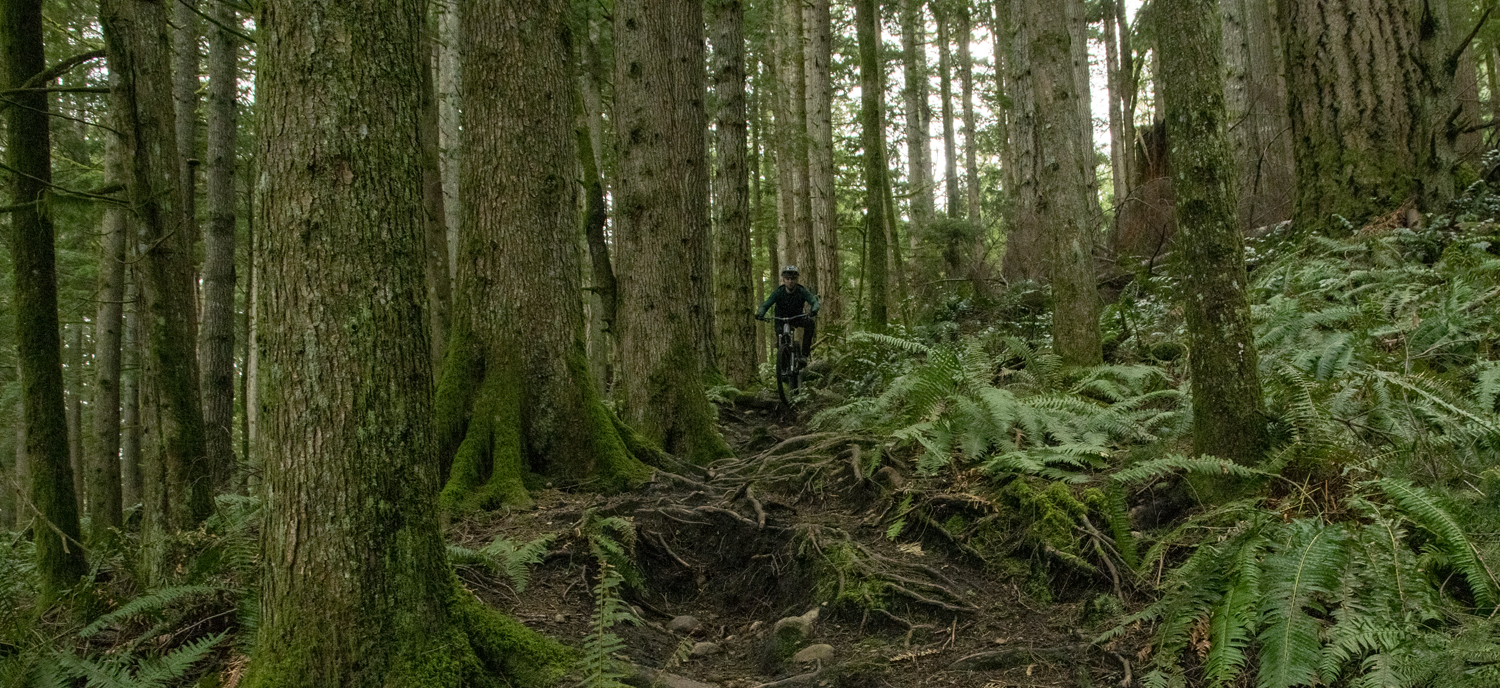 Fit & Sizing
David Golay (6', 170 lb / 183 cm, 77.1 kg): YT's recommended sizing puts me right at the border between the Large and XL frames, but I opted for an XL Capra and haven't second-guessed that decision at all. The Capra's geometry is plenty modern, but its nominal sizing runs a bit on the small side, and the fit of the XL feels absolutely on the money for me. I don't think YT's recommended sizing is wildly off or anything, but this is a bike where I'd probably steer more folks who are on the edge between sizes toward sizing up unless you're very sure that you want a more compact fit that's a bit less stable and easier to throw around.
Zack Henderson (6'0, 160 lb / 183 cm, 72.6 kg): Like David, I found the XL to feel like the right choice despite the somewhat longer reach than what I typically opt for. And after riding the XL on a whole host of different trails, I also agree with David that this is a bike to size up on if you find yourself on the edge of sizing. I will say that I found the seat tube to be a bit tall on the XL Capra, though. I have a slightly longer torso than David and slightly shorter legs, despite our matching height, but not ridiculously so — if I were in the 5'10 realm, I'd be more likely to consider the Large due in large part to the seat height limitation.
Climbing
David: There are two very different stories to tell about the climbing performance of the Capra because the RockShox Flight Attendant suspension on our Capra Uncaged 6 test bike makes an enormous difference in how efficiently it pedals. We're going to largely keep this review focused on the Capra, but we'll touch on Flight Attendant where relevant (and we go much deeper on Flight Attendant in its own review).
In short, with Flight Attendant turned off, the Capra pedals okay for a 160+ mm travel Enduro bike, but it's well short of the most sprightly, efficient bikes in the class. Without Flight Attendant, the Capra feels happy enough to spin up climbs at a more leisurely pace, and offers very good traction when things get rougher and more technical, but doesn't feel all that efficient or eager to put down power and up the pace.
Now, the Capra is not a wild outlier in terms of pedaling efficiency or anything like that, but it's a big, long-travel bike, and it feels like it. The pedaling position is good, with a fairly steep seat tube angle that strikes a nice balance between keeping you forward and the front wheel planted on steeper climbs without going over the top and making the bike feel awkward on flatter trails. But the Capra is definitely a big Enduro / Park bike, and unlike some bikes in that category (see the Comparisons section below), the Capra isn't one that you're going to mistake for a more versatile Trail bike or anything like that.
But … then you add Flight Attendant to the Capra, and its pedaling efficiency improves immensely. Go read our full review of Flight Attendant for more on that, but I'm honestly surprised (and impressed) by how big a difference it makes on that front. With Flight Attendant turned on, and especially in the firmer Bias Adjust settings, the Capra suddenly becomes one of the most efficient 160+ mm travel bikes I've been on recently, while still opening up the suspension for added traction and compliance when you need it. It's extremely impressive.
What Flight Attendant doesn't change, though, is that the Capra is still a big, long bike that isn't especially quick handling at lower speeds and in tighter spots. It just puts down power a whole lot better. So while Flight Attendant absolutely makes the Capra more versatile in at least some respects, it's not like it transforms it into being a short-travel Trail bike on the way up. And so if you're thinking that Flight Attendant might make the Capra a viable option for you but you wouldn't consider a bike in this travel range otherwise, I'd tamp down that enthusiasm just a little. Flight Attendant might make it easier to get away with a little bit more bike for some people in some situations, and it definitely makes a big bike like the Capra pedal a lot more efficiently, but it still has its limits.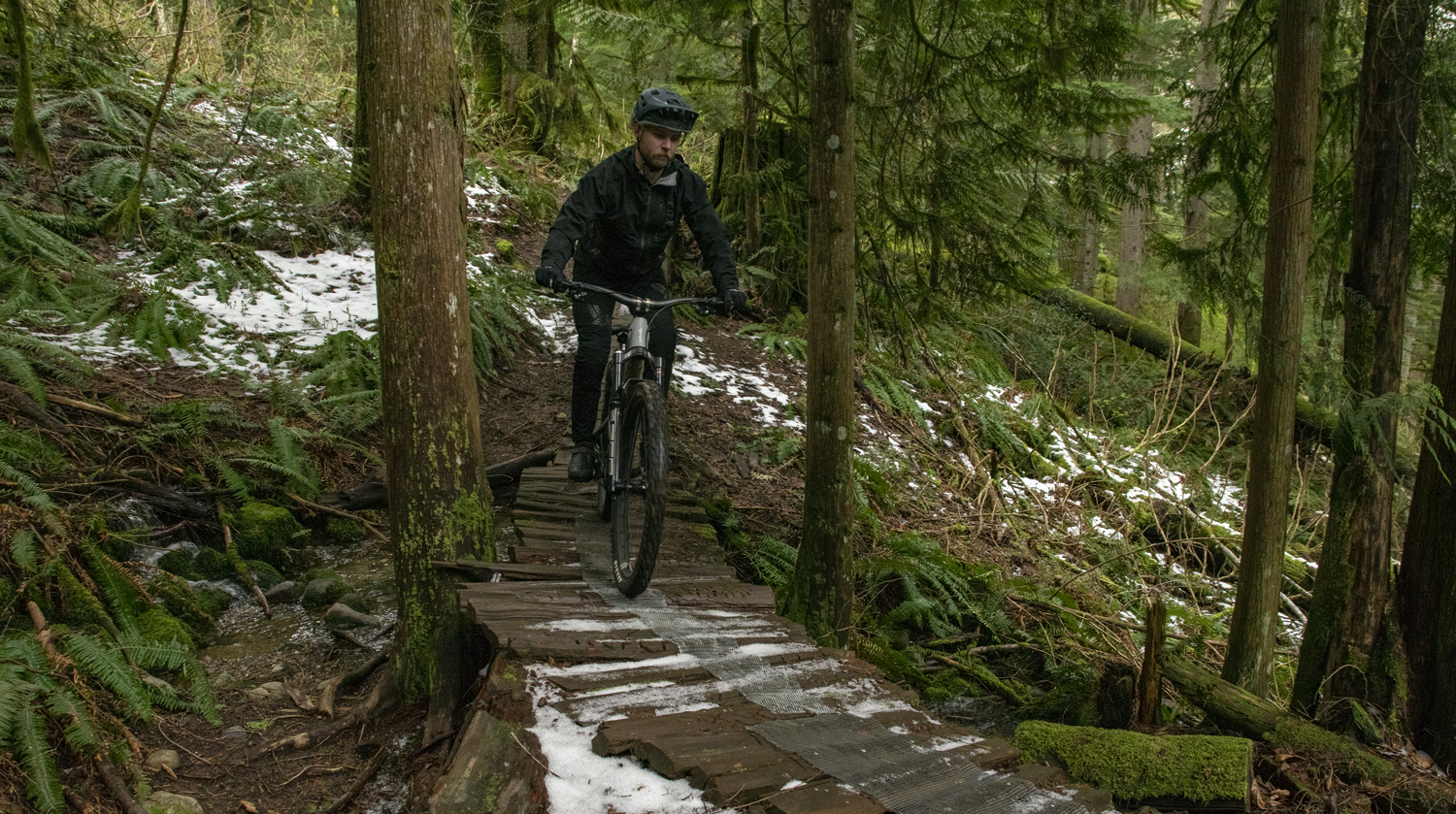 Zack: I completely agree with David on the pedaling mannerisms of the Capra — not all that great on its own, but made incredible by Flight Attendant for all of the reasons he mentioned. The climbing position is generally comfortable for spinning along, though it did bob quite a bit when my pedaling form got sloppy and Flight Attendant was turned off. The very light compression tune on the shock didn't help there, either, but with the suspension opened up, it does take some extra effort to keep the front wheel weighted to prevent wandering on steep climbs.
One final note I'll mention is more around spec, but the 175 mm cranks had me smacking pedals quite often on technical climbs. The bottom bracket height isn't particularly low (even in the low setting, where I kept it throughout my testing), but once again, the soft-feeling suspension is eager to dive into its travel under heavier pedaling efforts, and paired with long cranks, this had me beating up my pedals a bit more than usual. I should note that the bike does have a "high" setting that brings the BB up by 5 mm, but given my geometry preferences for descending, I opted to keep the BB in the low setting despite the pedal strikes on the climbs.
Descending
David: On the way back down, the Capra continues to feel like a big, burly bike first and foremost, but it's an especially intuitive-handling, easy-going one that feels significantly less demanding than a lot of bikes in this travel range, in terms of how aggressively it needs to be ridden to feel in its element. As with on the way up, it's not a bike that feels like an overgrown Trail bike or anything like that — it's firmly a big, gravity-oriented bike that wants to be pointed down some decent pitch. But once you get it into appropriate terrain, the Capra does a great job of making riding steeper, more challenging terrain comparatively easy. The handling is fairly neutral in terms of the type of body positioning it encourages, rather than requiring the rider to weight the front wheel aggressively or stay centered on the bike, but the sweet spot also feels huge, with a ton of room to move around in the bike without upsetting its balance or getting it to feel out of joint.
So I think the Capra would be a great choice for intermediate riders and more experienced folks who want to up their game when it comes to riding steeper, more difficult trails and want a bike that helps make that easier, as opposed to a super game-on Enduro race bike that's perhaps more stable and planted when pushing hard, but also less cushy, comfortable, and forgiving if you're not really on it and hitting stuff super hard.
Again, that's not to make the Capra sound like it blurs the line between a long-travel Trail bike and a true Enduro one or anything like that — it's definitely a big bike that makes the most sense for long, sustained descents and/or mechanized ways of getting up the hill, rather than a bike that excels in more mellow, rolling terrain. I'm talking instead about how you approach riding those sorts of trails. The Capra offers a really nice blend of being fairly stable and planted at speed while also being reasonably plush and cushy when you're not pushing it super hard, and also just a little more maneuverable and easy to manage at lower speeds and in tight spots than a lot of the most ultra-stable Enduro bikes out there.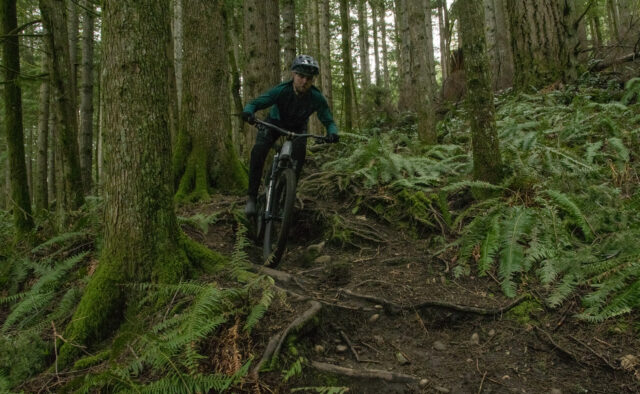 I also don't want to make the Capra sound like a bike that's only going to work for intermediate riders — I think it can also work great for a lot of hard-charging experts if they're interested in something that's just a bit more cushy and forgiving, and a little easier to throw around than some of the more stable, planted options in this travel range. In particular, it also seems like a great option for folks who want a Park bike that can still pedal reasonably well but is more plush and less fatiguing than a lot of more aggressive, firm, and supportive feeling bikes. The Capra is obviously a bit much on really steep, lippy jumps (as anything with a 1,277 mm wheelbase and this much suspension would be). But it's a blast on longer, lower, more bike-park-style jumps, doing a nice job of still offering a bit of pop when you're loading it up off lips while still doing all the stuff I already mentioned in terms of being fairly plush and cushy, too. And for a fairly big, long bike, it's still relatively easy to throw around in the air and ride a bit more playfully.
It's also worth noting that the Uncaged 6 build that we've been riding is offered as a full 29er only and that the MX options (check out the Builds sections, above, for the rundown) both come with a smaller rear wheel, which tends to make the back end of the bike feel more compact and quicker and then pairs that with 5 mm shorter chainstays, which should do even more of the same. We haven't ridden the MX version yet (and again, the frames feature dedicated rear triangles for the respective wheel size combinations, rather than being convertible), but I'd expect the MX versions to feel a bit less stable but significantly more nimble and easier to throw around, especially if you're a bit more aggressive about weighting the front end and slashing the rear around.
The suspension setup on the Capra took me a little longer to figure out than a lot of bikes that I've been on in recent memory, which I think I'd attribute more to the stock tune on the rear shock than anything else. The Flight Attendant version of the RockShox Super Deluxe Ultimate feels a whole lot like the standard version once it's in open mode, but the compression tune that YT opted for feels a bit lighter than I would prefer, especially in terms of high-speed damping, and I wound up running three volume spacers in the rear shock, despite the quite-progressive leverage curve of the frame, in an only semi-effective effort to stop it from blowing through its travel on bigger hits. To be very clear, I think that's really down to the fairly light compression tune on the shock, rather than being anything inherent to either the bike or the Flight Attendant shock in general, but it does feel like a bit of a miss on YT's part. Running more air pressure in the rear shock made it ride higher in its travel and upset the balance of the bike a bit, and while I was pretty happy with where I ended up, I think a firmer shock compression tune would have made it easier to dial things in.
I did also notice that heel clearance on the Capra's seatstays and chainstays isn't the best. I don't usually have too much trouble with heel rub on most bikes, but did find myself rubbing the Capra's stays a bit, depending somewhat on which shoes and pedals I was using. It wasn't too bad for me, personally, but folks with larger feet (I'm a US men's 10) and/or more propensity for heel rub might have issues.
Zack: Compared to some other bikes I have ridden lately, I was actually fairly surprised to find the Capra to be as easy to manage as it is when the trail turns downward. I've ridden (and have owned) several other bikes that feel like a lot more bike to manage on less demanding terrain, such as the Banshee Titan, 2019 Commencal Meta AM, and 2019 Pivot Firebird, and unlike those bikes, the Capra felt surprisingly at home on more rolling terrain and didn't need super steep or rough trail to come alive. I actually had my best rides on the Capra on some longer local trails that aren't overly demanding but see a lot of traffic and consequently can really beat up the rider over the course of a couple of laps. On these trails, I found the Capra to be quite forgiving and fun, with the lively suspension allowing me to pump and jump the bike easily while also doing a good job of muting smaller chatter and braking bumps.
When I first received the bike, I found the ideal riding position to be a bit less intuitive than David did. While I did get used to it, I found that I had to intentionally weight the front wheel a bit more than my personal Banshee Titan, which has a shorter reach but significantly longer chainstays. I found that the Capra suffered some understeer until I eventually settled into using a slightly more aggressive riding position than I would on my personal bike. I still had some moments where one of the wheels would break loose somewhat unexpectedly, which I found fairly surprising, given the trusty Assegai and DHR2 tire combo, and I think I'd chalk it up to getting a little bit lazy with my body positioning when I was tired. Regardless, the length of the Capra does mean that more exaggerated body position changes can be needed to adequately weight each wheel in different situations.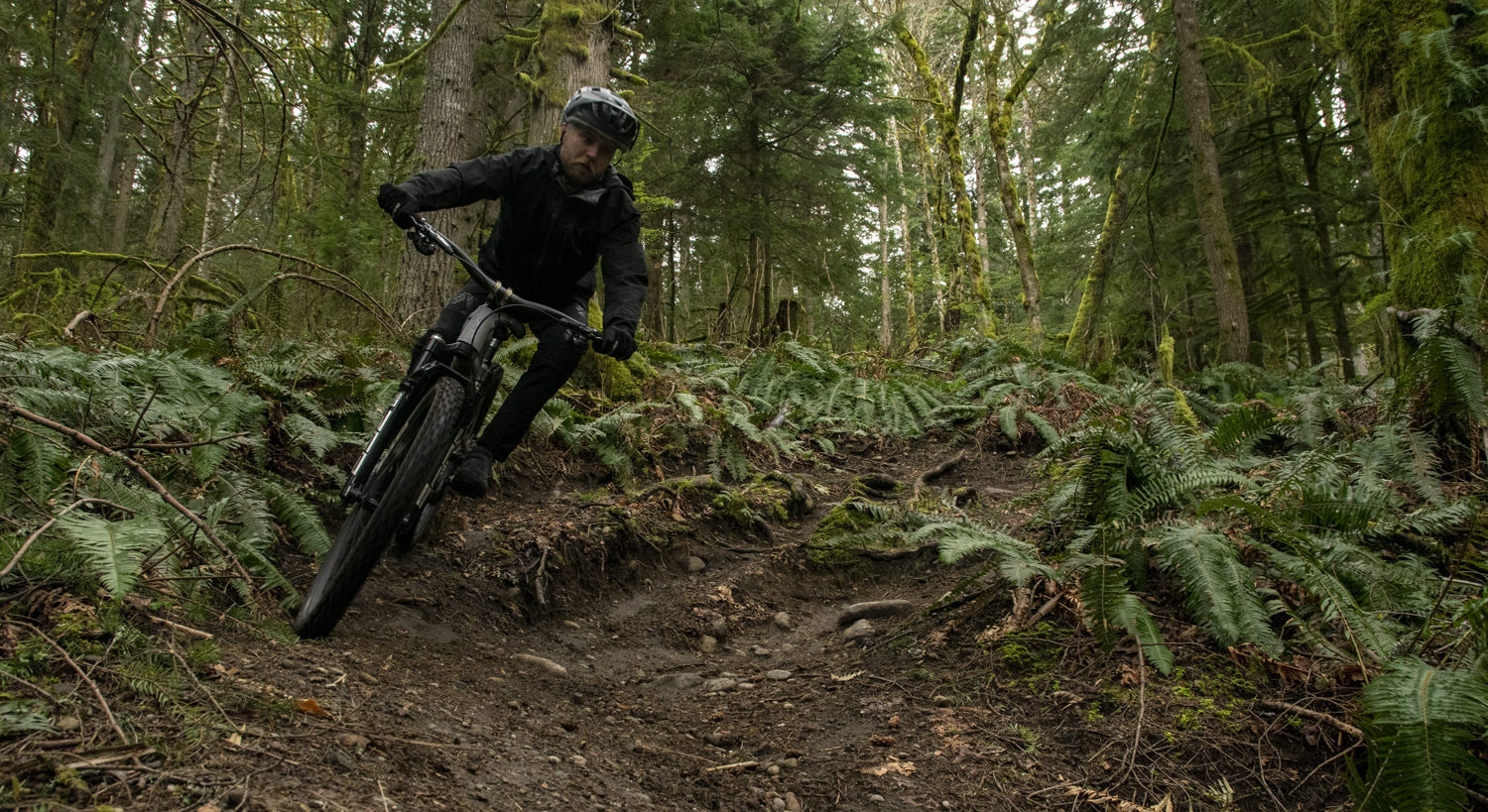 For its rangy 1,277 mm wheelbase, I found the Capra to be a very confident jumper. I steered the Capra into a popular advanced-level jump line (think 10- to 15-foot doubles) on my very first ride, and it handled that line very nicely. The lively suspension allowed me to load up the bike with ease, and I found myself almost overshooting a few of the jumps despite carrying similar speed to other bikes I've taken down the same track.
Like David, I also found the shock setup to be a bit frustrating, though David and I have similar suspension preferences and I think he had already done a lot of the hard part by the time he handed the bike off to me. Even with the three volume spacers that David had dropped into the shock on what is a relatively progressive linkage design on paper, I found the Capra overly willing to use its travel. Though I never had any particularly harsh bottom outs, I ended up running only 20% sag, relative to my normal 28-30%, and was still pushing the o-ring to the bottom of the shock shaft at least 1 time per ride.
I agree with David that the compression tune on the shock in the "open" setting is too light, but I also think that the combination of the Capra's leverage curve and the air spring on the Super Deluxe leads to insufficient midstroke support. The shock didn't feel crazy sensitive off the top, but it felt like the suspension refused to hold me up in the middle 30-40% of the travel. This lack of midstroke support may have also been the root of my qualms with the bike diving on steeper and more technical climbs, and it really made itself known on steeper and rougher descents as well. While YT has made the travel more usable than their older Capra, which was notoriously so progressive it was almost impossible to bottom out, it feels like there is still some work to be done in terms of bringing more midstroke support and going with a stiffer compression tune to give advanced or hard-charging riders a bit more support.
I should say that a lot of this critique is based on my preference for suspension feel, where I'll take a bit of harshness at lower speeds for more support when the going gets rough. The flipside is that, on longer and less demanding descents, the Capra is remarkably comfortable. For intermediate riders, riders who want to session bike park trails, or those looking to hit big alpine descents without feeling like they can't even hold a beer at the end of the day, the Capra offers a compliant, comfortable, and lively ride.
The Build
David: YT has long been known for offering some especially good values in terms of parts spec, and the Capra is no exception. The top-tier Uncaged 6 that we've been riding is extremely well appointed, with RockShox Flight Attendant suspension, a SRAM X01 AXS drivetrain, Crank Brothers Synthesis carbon wheels, and so on. None of that stuff comes cheap, but the Capra is actually one of the more affordable ways (a relative statement, to be sure) to get a Flight Attendant bike at this point, and it doesn't really skimp anywhere to get there. I'd personally rather see burlier tires than the Exo+ casings that YT specs, but it's impossible to please everybody on that front.
One thing that is worth noting if you're considering the Uncaged 6 build is that YT actually made a special version of the Capra frame without cable routing provisions for the derailleur or dropper post. Since the bike comes with an AXS wireless drivetrain and dropper, it doesn't need either — but if you want to swap in something else at a later date, you're out of luck. The AXS drivetrain and dropper work great, but that still strikes me as a kind of crazy decision — it's presumably a bunch of extra work on YT's end to make a separate version of the frame without all the routing ports, and just limits the options for replacement parts down the road, all for… not having to see a couple of little holes in the frame that could easily be filled in with plugs / covers? I realize that I might be in the minority when it comes to being anti-internal cable routing in general, but this seems especially over the top when it comes to putting form over function.
I already talked about it a bunch in the First Look above, but if I was after a Capra MX, I'd have a hard time looking past the new Uncaged 9 build. I'm admittedly a sucker for purple, which is just a bonus here, but the combo of the truly outstanding Ohlins suspension plus solid, if not super-blingy parts elsewhere — all for $3,999 — is pretty wild.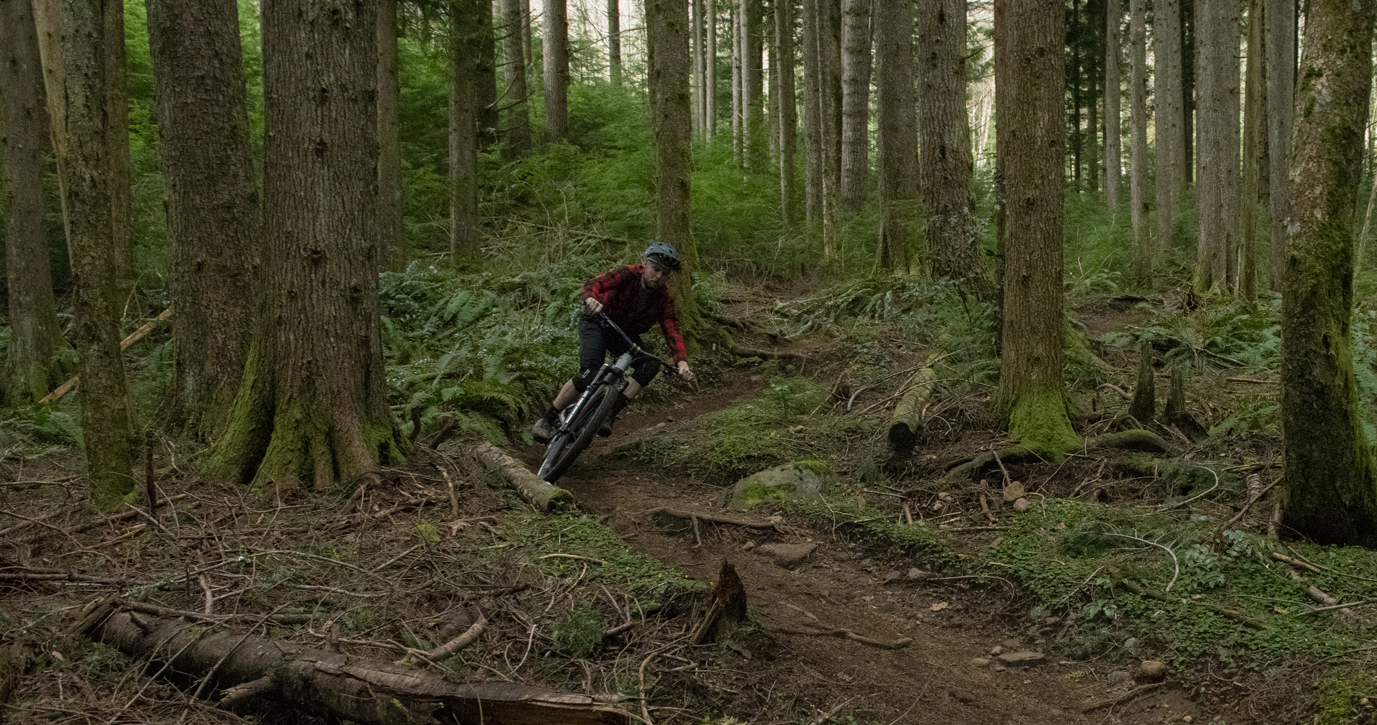 Zack: I continue to be pretty blown away by the value that YT can pack into some of their builds, and this Capra Uncaged 6 continues that tradition. $9,500 is a lot of cash, but the parts spec is dialed and the Flight Attendant suspension is super impressive, bleeding-edge tech with a price tag to match.
I was very impressed by the AXS drivetrain and seatpost. While I still don't think that SRAM's drivetrains can quite compete with the truly remarkable shifting of Shimano's latest Hyperglide+ drivetrains, the AXS shifting rarely missed a beat, and the simple tap of a button vs. longer push of a traditional shift lever is a luxury I often miss when I go back to cable-actuated shifters and derailleurs. The "chirping" of the servos is a little annoying, but it fades into the background a bit after the first few rides. I did notice an odd "clunk" sound on some big compressions that seemed to be the derailleur's b-screw knocking against the derailleur hanger, but it was a rarity.
The Descendant grips and YT saddle didn't quite give me the fit I'd like, but those are pretty much the only parts I would run out to swap if this were my own bike — something I almost never say when it comes to complete bikes. I have also been spoiled by riding a few exceptional braking systems in recent years, and I find that SRAM Codes have been surpassed by several competitors when it comes to power and lever feel. I'd be curious to try a bigger 220 mm rotor up front to eke out a bit more power.
My final comment is on the Crank Brothers Synthesis Carbon wheels. The wheels were solid with a damped feel, but the Industry Nine Hydra rear hub really screams. This isn't my first time on the Hydra hub and likely won't be my last, but while a fresh greasing of the pawls can quiet things down for a few rides, I find the racket of the hub to be quite a shame when the Capra is otherwise a solid and quiet bike.
David: This was my first time on the Crank Brothers Synthesis Carbon wheels, and Zack is right to call out their ride quality — they feel impressively well-damped and smooth, and aren't the least bit harsh or overly stiff feeling, as a lot of carbon wheels (especially those of yesteryear) can be. And though I'm a fan of quiet hubs in general, I don't mind the Hydra freehub buzz all that much, though there are definitely much quieter options out there.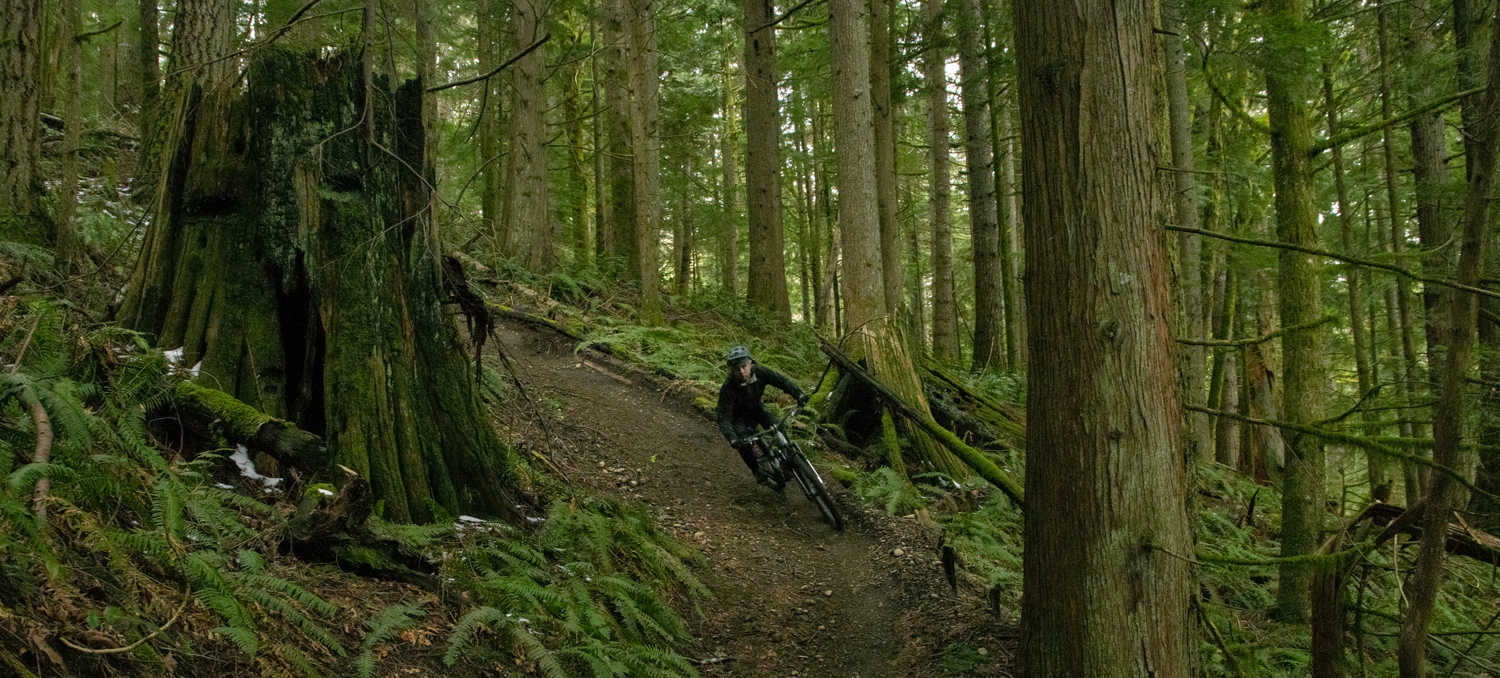 Comparisons
David: For the sake of this section, when I talk about the relative pedaling efficiency of various bikes, I'm taking Flight Attendant out of the equation on the Capra. Adding it puts the Capra up there with the Privateer 161 for the most efficient bike here, but that says vastly more about Flight Attendant than the Capra itself. So keep that in mind throughout, and check out our full review of Flight Attendant for a whole lot more on the subject.
David: This is probably the best comparison here — the Gnarvana and Capra are both fairly stable, planted bikes that still manage to be a little more cushy and forgiving than average, without getting super wallow-y or coming undone when you start pushing them harder. If anything, the Gnarvana is a little more stable and a little less nimble than the Capra 29 (and again, I'd expect the MX versions of the Capra to be a bit more nimble than the 29er that we rode) but we're not talking about a big gap here. The best point of differentiation between them might actually be sizing — the sizing breaks on the two are a bit different, and folks who are somewhat in between sizes on one might be more squarely dialed on the other.
David: I have a hunch that the Capra MX might feel a good bit like the 4060 LT, but that's a bit speculative since I've only ridden the Capra 29. The 29er version of the Capra has some similarities to the 4060 LT in that they're both fairly cushy, plush bikes that still have some backbone when you start pushing them harder, but the Capra is significantly more stable, calmer-handling, and works with a more neutral stance (and feels like it's got a bigger sweet spot in terms of body positioning). The 4060 LT is a bit quicker and especially eager to get forward and slash the rear end around.
David: The new Megatower V2 is a bit more stable and planted than the Capra 29 and feels a little more game-on and supportive in terms of its suspension setup, but they're not miles apart on either front. If a slightly more aggressive version of the Capra sounds appealing, the Megatower is a great call (or vice-versa). The Megatower also probably pedals slightly more efficiently than the Capra but neither is especially sprightly. Compared to the Megatower V1, the Capra is more stable, more plush and forgiving, and a bit less efficient under power.
David: These two aren't wildly different in a lot of ways, but still don't remind me of each other all that much. Both are reasonably stable at speed but maintain slightly quicker handling than the most planted, composed bikes here, and are only okay when it comes to pedaling efficiency. But the Altitude feels more lively and poppy in terms of its suspension performance, whereas the Capra has better small-bump sensitivity and feels more planted and cushy, and the Capra feels like it has a bigger sweet spot in terms of body positioning and being able to move around on the bike a ton.
David: Super different. The 161 pedals way more efficiently than the Capra (again, setting Flight Attendant aside), it's much more firm and supportive in its suspension setup, and takes way more speed and aggression to come alive. Neither is a super versatile Trail bike, but the Capra is definitely a bit closer to that. The 161 is very squarely an Enduro race bike first and foremost. They're actually fairly similar in terms of stability, but the 161 does favor a somewhat more forward stance and aggressive weighting of the front wheel.
David: Also super different, for basically the same reasons as the 161. The Jekyll is a little cushier and not quite as ultra-efficient as the 161, but they feel fairly similar in a lot of other respects. The Capra is more playful and happier being ridden less than flat out, more plush and forgiving, and a little less stable at speed.
David: This one is a decent comparison, but there are still some obvious differences. The Capra is more stable and planted, pedals a little less efficiently, and is a little more neutral in terms of the body positioning that it encourages (whereas the Nomad is biased a touch more toward specifically weighting the front end), but none of those differences is massive. So if a slightly quicker-handling, more versatile Capra sounds appealing, the Nomad is a great call.
David: The Range is way, way more game-on and stable than the Capra, and is much less easy-going and fun at less than full throttle. It's more stable and planted but less nimble and harder to throw around, pedals much less efficiently, and generally feels way more focused on going downhill flat out, at the expense of everything else. And it's amazing at that, but it's not a bike that makes much sense to cross-shop with the Capra.
David: The Rallon feels like it blurs the line between a long-travel Trail bike and a full-on Enduro one a bit more than the Capra. The Rallon pedals a lot more efficiently, is a little less stable and a bit quicker handling, and is significantly firmer and more lively in terms of its suspension feel, but gives up some cushiness and small-bump sensitivity to get there. The Rallon feels like a great choice for someone who wants an Enduro bike with more Trail-bike versatility than most, or as a race bike for someone who's willing to trade a bit of stability and composure at speed for more efficiency under power and slightly quicker handling.
David: Super different. The Dreadnought is more stable and pedals a bit more efficiently, but feels way more game-on and takes much more aggression and speed to come alive, isn't as nimble in tight spots, feels a whole lot more demanding, and has a substantially smaller sweet spot when it comes to body positioning and riding technique.
David: Also super different. The G1 is much more stable and planted, pedals a lot more efficiently, favors a more aggressive, forward stance, and feels way more demanding in terms of requiring more speed to start to work, and in that it needs the rider to commit more to getting over the front end for the handling to work. The Capra is way more easy-going, much more plush and cushy in terms of suspension performance, and easier to throw around and ride with a more playful style.
Zack: Super different here, too. The fit is quite different between the two, with a significantly longer reach on the Capra but shorter chainstays. The Titan pedals better, but the Capra is less of a handful on flatter trails and feels lighter on its feet (or, um, wheels…). The flipside of that is that the Titan feels much more comfortable and supportive on steeper trails and at higher speeds where its longer chainstays and very supportive suspension allow the rider to stay more centered and seem to help calm the bike a bit, whereas the Capra tended to get deflected and lose front-end traction more easily.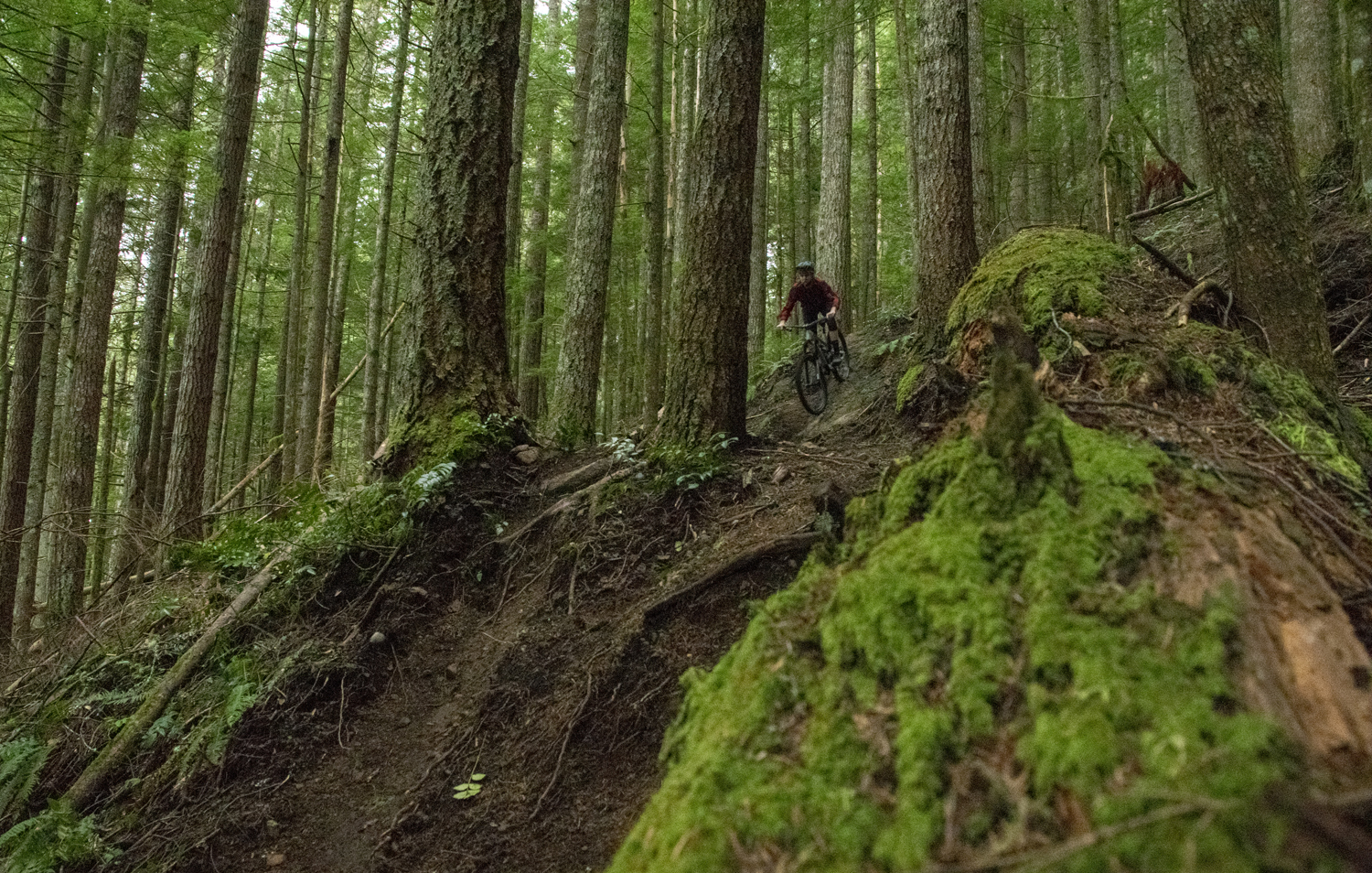 Who's It For?
David: The Capra seems like a great option for riders who either want a big, stable bike that makes riding steeper, more technical trails comparatively easy (insofar as that is possible), and/or for folks who want a bike that's pretty stable at speed and can be pushed quite hard, but is just a bit more plush and cushy than average for that sort of bike. It'd also be a great park bike for riders who still want to be able to pedal to the top. Its pedaling efficiency is only okay if you skip the Flight-Attendant-equipped Uncaged 6 build, but that's a fair tradeoff for its fairly plush suspension and ample traction, and the Capra does a good job of balancing a lot of often-conflicting traits into a nicely rounded overall package. I just wish that the rear shock on our Flight Attendant-equipped Uncaged 6 build came with a firmer compression tune, but it would be possible to get that reworked, and I can't say for sure if the same is true of the other builds.
Zack: I personally know a lot of riders who would probably love the Capra — it's an easy bike to live with, gets along with a wide range of terrain, and has a solid ride feel that inspires confidence — all while managing to be more intuitive and fun at non-ludicrous speeds than some other big Enduro rigs. While I think there are other bikes that keep their composure a bit more effectively when the going gets particularly steep and rough, those bikes are often harsh and a bit boring on flatter trails, whereas the Capra feels relatively energetic but also forgiving. I agree that it would make a great park bike, but I also think it could be a very good companion for riders in places like the Southwest, where the comfortable and compliant suspension could keep the rider feeling fresh on longer descents without making flatter sections and climbs a total chore. There are Enduro bikes that are better purpose-built descenders or more efficient climbers (if we ignore Flight Attendant), but if you like a more compliant-feeling bike, the Capra is a well-balanced ride.
Bottom Line
The latest YT Capra does an excellent job of blending a lot of high-speed stability and composure with relatively easy-going handling and fairly plush, cushy suspension. That's a combination that we can see working for a lot of riders who want a big, forgiving bike to tackle steeper, more difficult terrain, but who don't want a game-on race bike that demands they turn the aggression up to 11 on every descent. Plus, the RockShox Flight Attendant suspension on our Capra Uncaged 6 test bike turns an average-pedaling big bike into one of the most efficient options we've been on in this travel range. Some super hard-charging riders are likely to want a slightly more supportive and firmly-damped suspension, but that's also going to be a solid tradeoff for plenty of folks who'd prefer a more plush, comfortable ride, and the Capra is impressively easy-going for such a big, stable bike.