2022 Cannondale Jekyll
Wheel Size: 29''
Travel: 165 mm rear / 170 mm front
Material: Carbon fiber
Price:
Jekyll 2: $4,400
Jekyll 1: $6,100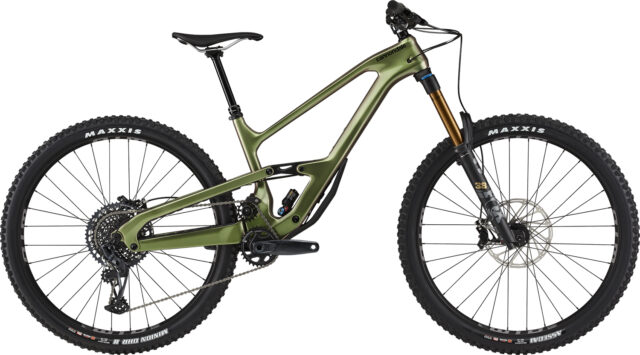 Intro
High-pivot bikes have been having a bit of a resurgence of late, starting mostly with DH bikes — including the new Trek Session, the Commencal Supreme, and a number of others. Enduro / Freeride bikes are joining the party too though, including the Forbidden Dreadnought, Norco Shore, and as of today, the all-new Cannondale Jekyll.
There's a lot more that's interesting about the new bike than just the high-pivot suspension though, so let's take a look at what else Cannondale has cooked up in the latest iteration of their long-travel Enduro bike.
The Frame
The Jekyll frame is only offered with a carbon frame and features a Horst link layout, with the shock tucked inside the downtube and driven by the upper rocker link. It's actually quite similar to the wild dual-shock DH bike prototype that Cannondale's team was riding on the World Cup circuit a few years ago, just with the upper shock removed. While that particular bike never made it to market and the Cannondale DH race program was shelved, it seems fairly clear that that particular project led in part to what would become the new Jekyll.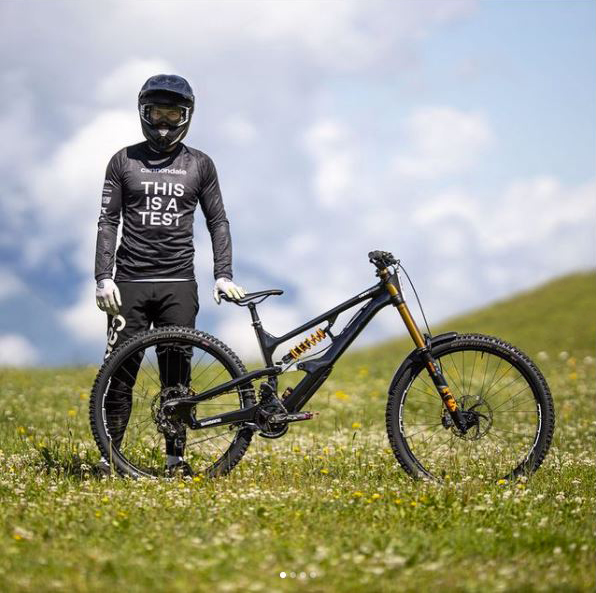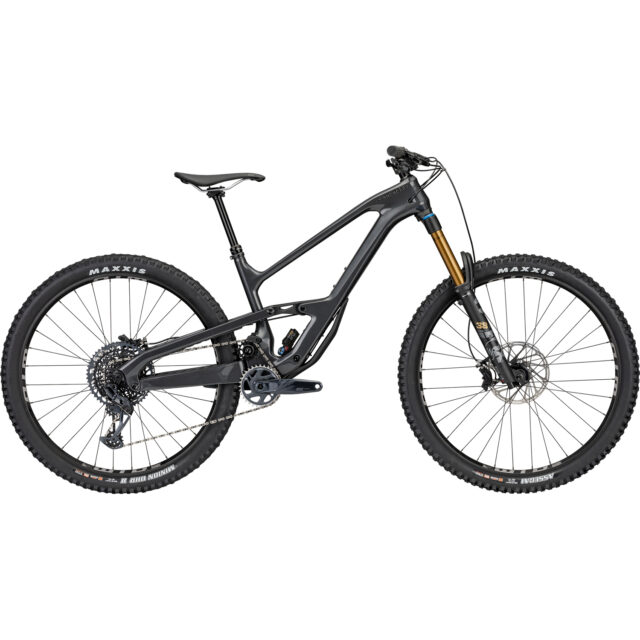 As you'd expect for a high-pivot bike, there's an idler pulley to guide the chain upward from the chainring before routing it rearwards to the cassette. Cannondale calls it a "Guidler" in reference to the included chain guide on top of the idler pulley (i.e., "guide" + "idler" = "Guidler"), and in the case of the Jekyll, it's fixed to the main frame. The lower two bolts from a set of ISCG-05 tabs are included if you want to run a direct mount bashguard, but the Guidler makes the upper bolt (and any chainguide that would mount to it) unnecessary and incompatible.
[If a bit of a refresher on what we mean by a high-pivot bike would help, check out the "Suspension Kinematics & Designs" section of our Mountain Bike Buyer's Guide, starting on page 68.]
As you'd expect for a modern Enduro bike, the Jekyll comes with molded rubber guards on the seatstay and chainstay. Cable routing is fully internal, the bottom bracket shell is threaded, and there are additional guards on the downtube to cover the shock, and above the main pivot to shield it from gunk thrown off the rear tire. Cannondale says that the low placement of the rear shock helps lower the center of gravity of the bike, and it also makes room for a water bottle inside the front triangle on all sizes.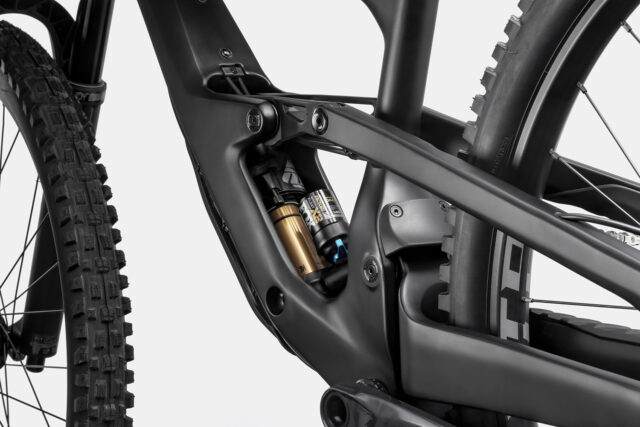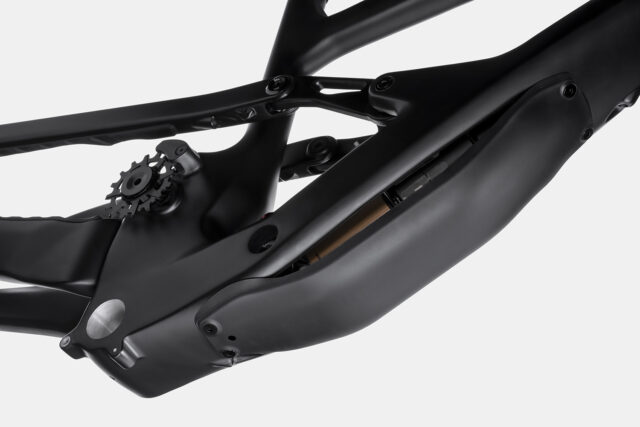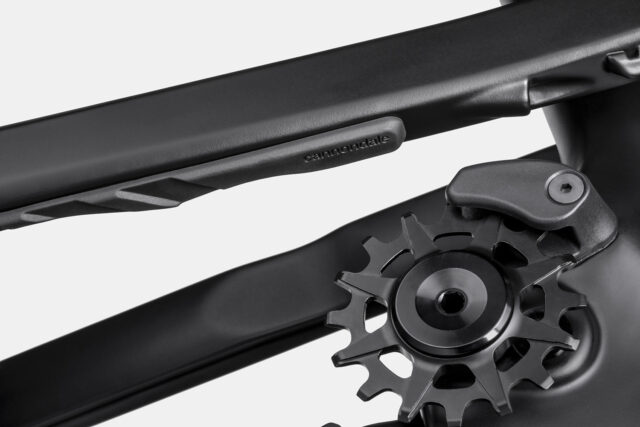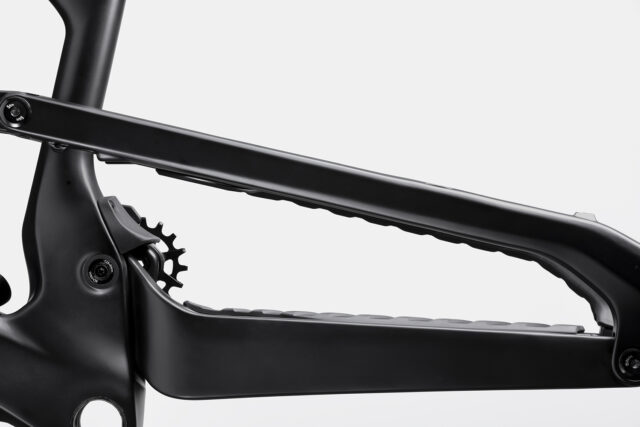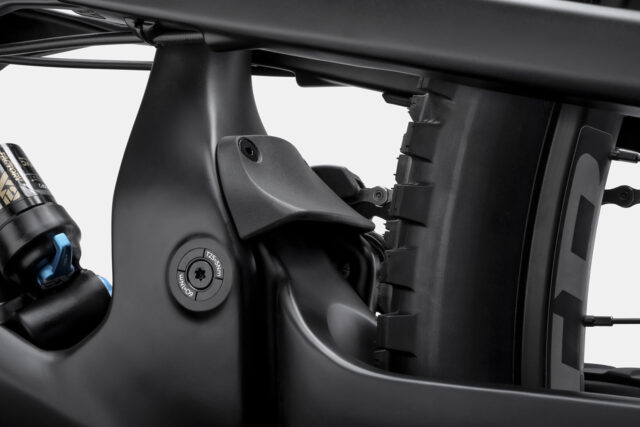 Speaking of sizing, Cannondale makes note that they've tweaked the suspension kinematics for each size of the frame individually, and they publish graphs showing the changes to the kinematics with each frame size. In particular, Cannondale correctly notes that anti-squat and anti-rise are dependent on the height of the center of gravity of the bike / rider system, and in calculating that data, an estimate of where it falls is required. It seems fair to assume that taller riders on larger size bikes will generally have a higher center of gravity (though of course, that's a moving target — a rider doesn't sit stationary on a bike) but most bikes don't tweak their pivot locations to account for that change in height between different size frames.
The leverage curves for the Jekyll are overall fairly linearly progressive, but the Small size in particular has a slight digressive portion early in the travel. The initial leverage ratio varies from about 2.5:1 on the Small to just over 2.8:1 on the XL, and all end up in the vicinity of 2.2:1 to 2.3:1 by bottom out. The curves also indicate slight variations in total travel between frame sizes, with the Small bike falling a little short of the stated 165 mm of rear-wheel travel. This is actually a lot more common than you might think, especially on bikes that vary chainstay length by size (as the Jekyll does — more on that below) and it's nice to see Cannondale being somewhat open about it.
Typical of a high-pivot bike, the Jekyll has a substantially rearward axle path. Though, as with the new Trek Session, the Jekyll's axle path isn't super aggressively rearward and begins to come back forward around 100 mm into the travel. As we've found in our time on the Session so far (and discussed on Episode 70 of Bikes and Big Ideas), that feels like a good way to balance the benefits of a high-pivot design when it comes to bump absorption, without introducing too much weird behavior when trying to pump the bike through rolling terrain, preload off jumps,etc. And according to Cannondale's published data, the new Jekyll has essentially zero pedal kickback anywhere in the travel.
Interestingly, the Jekyll only has about 80% anti-squat around the sag point, which is far less than on most modern Trail and Enduro bikes. Coupled with the complete absence of pedal kickback and rearward axle path, we'd expect this to make for exceptionally active-feeling suspension, but are curious to see how efficient it feels when pedalling, given the relatively low anti-squat values.
One quirk of the Jekyll is that it uses Cannondale's "AI Offset" wheel alignment — essentially a standard Boost wheel, but dished 3 mm towards the non-drive side. Cannondale says this makes for a stronger wheel due to more even spoke bracing angles, and improves the chainline as well. Guerrilla Gravity does essentially the same thing on their Smash, Gnarvana, and prior-generation Trail Pistol, and on those bikes, we didn't find it to make a huge difference one way or the other.
Fit & Geometry
Cannondale offers the Jekyll in four sizes, from Small through Extra Large, with reaches ranging from 425 through 510 mm; the Medium and Large bikes come in at 450 and 575 mm, respectively. All four sizes get a 64° headtube angle and 77.5° effective seat tube angle. The actual seat tube angle isn't stated, but doesn't appear to be unduly slack for a modern Enduro bike.
Cannondale has joined in on the increasingly common trend of varying chainstay length by frame size, with the Small Jekyll getting slightly-short-ish 430 mm chainstays, which grow to 450 mm for the Extra Large. Short 44mm-offset forks are standard, and the Jekyll gets a fairly standard 30 mm bottom bracket drop in all sizes. All that adds up to wheelbases that range from 1,193 mm on the Small through a quite-long 1,311 mm on the XL; the Medium and Large come in at 1,227 and 1,264 mm, respectively. You can see the full geometry chart below:
Overall, these are nice, tidy numbers for a modern Enduro bike. The reach and headtube angle aren't quite as aggressive as some of the more extreme examples out there (notably the new Transition Spire) but seem like they should make for a bike that's quite capable and stable at speed, but one that we don't expect to be a totally one-dimensional, downhill-only sled.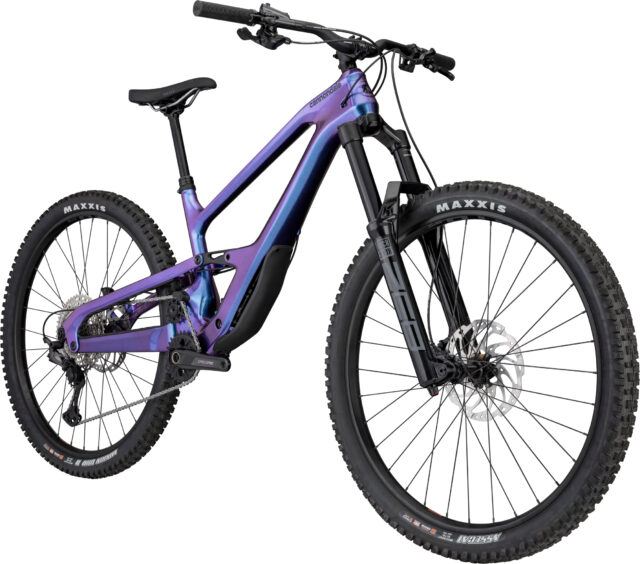 Options, Pricing, & Builds
Cannondale is offering the Jekyll in two different builds, the Jekyll 2 and Jekyll 1, priced at $4,400 and $6,100, respectively. Here are some of the build details for both:
Jekyll 2: $4,400
Jekyll 1: $6,100
Overall, these are sensible builds that spend money where it matters the most (suspension, brakes) and save in other areas (drivetrains, wheels) where it's a bit less important for a fairly gravity-oriented bike. My biggest quibble is that I'd love to see longer-travel dropper posts, particularly on the larger sizes, but I've been spoiled by 200+ mm posts and swapping in a longer one isn't terribly hard or expensive. Overall, both of the Jekyll builds are quite solid value for the price, and we're fans of the priorities that Cannondale chose for them.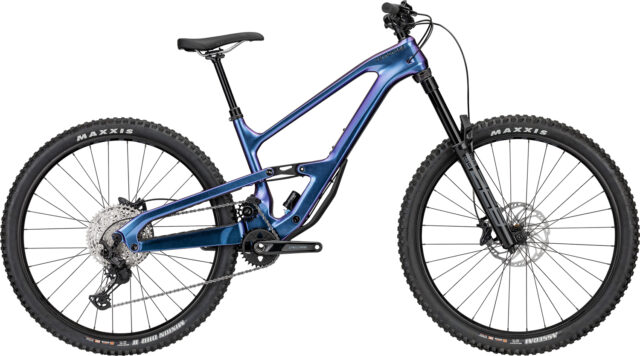 Some Questions / Things We're Curious About
(1) The benefits of a high-pivot suspension layout are well proven for Downhill bikes, but how will they translate to a bike that's meant to pedal back to the top, too?
(2) We fully expect the suspension performance of the Jekyll to be quite good on the way down, but how well will it pedal, given its rather low anti-squat values?
(3) And on a related note, how well will the Jekyll handle more mellow, rolling terrain?
The Bottom Line (For Now)
The outgoing Jekyll was looking a bit long in the tooth, but the new 2022 model is a big step forward for Cannondale, with a new high-pivot suspension layout and dramatically modernized geometry. We've got one en route for testing and are looking forward to spending a lot of time on it soon, so stay tuned for a full review to come.