Intro
Last up for this year's Holiday Gift Guide, we bring you some ideas for some bigger potential gift ideas — "bigger" in physical size and/or price. While some are practical like tools, others are toys, but we all know it's a pretty thin line between the two.
And in case you missed them, check out our recommendations for Stocking Stuffers and gifts for Under the Tree.
MSRP: Currently on sale for $244.99
Kara Williard: There are several instances in which the Bonfire Solo Stove has turned a cold night into a warm, social event. The first of these experiences was at the Blister Summit last year, alongside some really awesome people. The Solo Stove fire pits are efficient, generate substantial heat, and best yet, are very low-smoke. For someone who wants the bonfire experience but lives in close quarters, or wants to save some wood while still staying warm, the Solo Stove fire pits are a great option. They also are incredibly durable, so it seems like a lifetime investment type-of gift.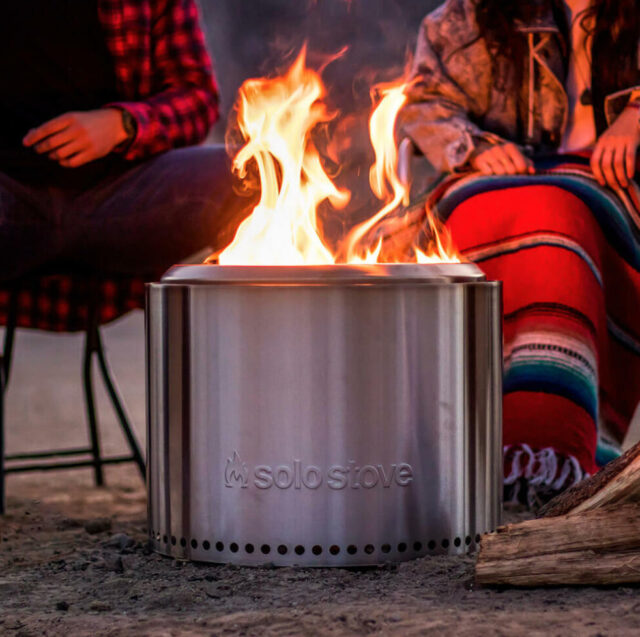 MSRP: $599+
Jonathan Ellsworth: I noted in the "Under the Tree" section of this guide that I was going to focus on some of the products that I use the most on a day-to-day basis. And this adjustable standing desk gets used every single day (for too many hours of the day). And I'm never going back to working at a fixed, seated desk.
In fact, of all the gifts I mentioned in this guide so far, if I had to stop using all of them except one… I'd probably choose to keep a standing desk.
To back up for a sec: over the past several years, I've been inundated with ads about standing desks (I imagine you've seen your fair share, too), and I was intrigued by the claim you've likely heard by now, that "sitting is the new cigarettes."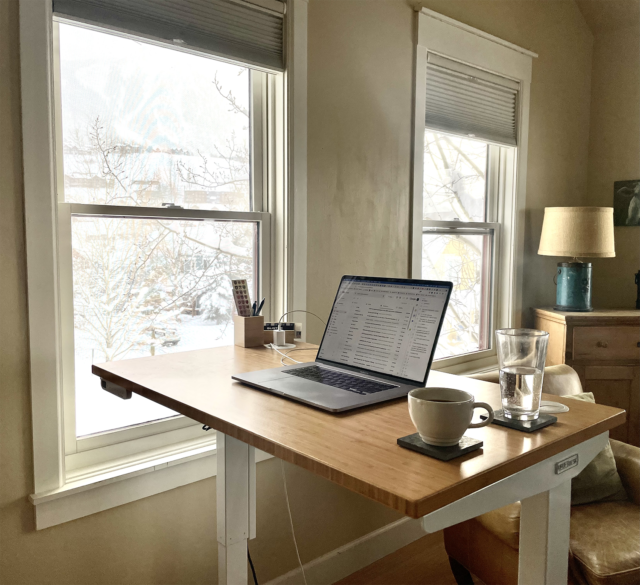 That's one eyebrow-raising claim, and I wanted to see whether, if I got a standing desk (1) I'd actually use it, and (2) if I thought it made any sort of difference. But I never got around to getting one … until I broke 4 ribs last May in a mountain bike crash. And then, all of a sudden, the only position that wasn't excruciating was … standing up. So I spent about 20 hours over the next couple of days doing a hardcore deep dive into the research around sitting / standing and the various standing desks… and I settled on Uplift, and I bought one.
And for me, it was an instant game changer.
Now, this all probably deserves a longer post at some point. I know several people who've tried some sort of standing desk, and didn't love it. But that's where I think it is critical to have an adjustable desk, where you can repeatedly adjust your position throughout the work day (and work night).
One of my favorite things is Uplift's philosophy: rather than be dogmatic about the horrific! effects! of sitting! (which does certainly seem rather alarmist), their position on the matter is one that I absolutely agree with, that 'the best position is your next position." I.e., there is no single ideal position, the key is to switch up your position. Don't only stand or only sit, etc.
And this adjustable desk allows you to quickly and quietly make micro adjustments or macro adjustments (i.e, going from sitting to standing) so that it encourages frequent switching of positions.
Bottom line: if you find yourself working or studying at a desk for more than a few hours at a time, I think this is a fantastic investment, and would make for a terrific gift.
But I'd recommend letting the person you're gifting this to customize the desk, since there are a ton of options to let them dial in this thing to their liking. And since this is an extremely well-built and solid product, I expect to be using mine for the next decade or two or three.
MSRP: $550- $2,371 (80-hour certification)
Kara Williard: As with avalanche safety courses, it's not something you want to have to use, but in the chance that you do, it could be lifesaving. The Wilderness First Responder course tends to be a really fun, interesting experience, and there are a wide variety of options for how to take it.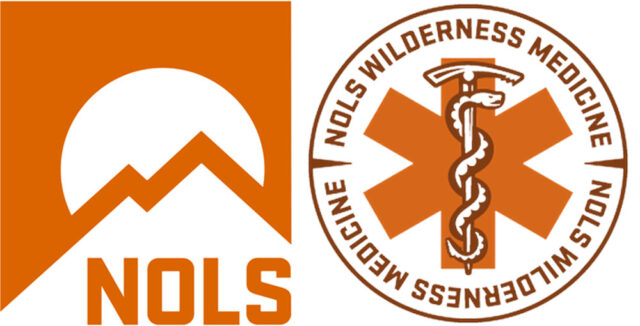 Some are multi-day immersion courses, often in beautiful places. Others can be taught in several days, with a mixture of integrated classroom and field experience. Regardless, WFR courses are full of relevant information that is essential when you or anyone you care for travels out into the backcountry. NOLS offers a wide range of courses, but there are also several smaller accredited services such as Irwin Guides in Crested Butte, Wilderness Medicine of Utah, Desert Mountain Medicine, and Wilderness Medical Associates. It's also an advantage once you obtain your WFR, because so long as you re-certify via an affordable, three-day course every three years, you can sharpen your skills without having to invest in the full 80-hour course again.
MSRP: $83
David Golay: I swap a ton of bike tires so several years ago I bought myself an air compressor to make the job less tedious, but subsequently struggled to find an inflator that I liked — until I tried the EVT Presta-Only. It's bare-bones, with no gauge and a Presta-only head (you probably figured that part out already), which I actually prefer — it's more compact and much easier to use one-handed than bigger, bulkier options.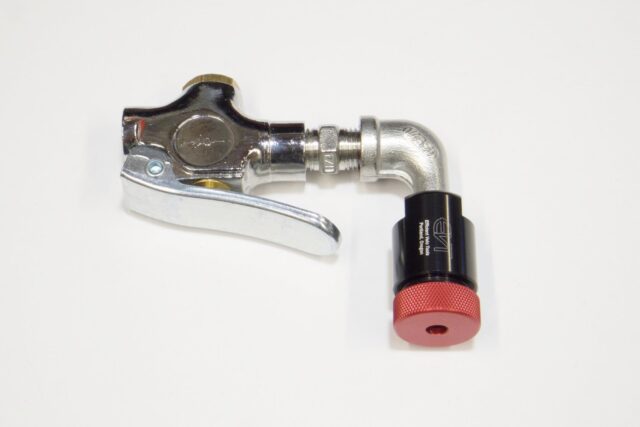 But the best part about the EVT Presta-Only is that head — you wouldn't think it was that hard to make a really good press-on Presta head and gasket, but the number of inflators I've gone through trying to find The One would suggest otherwise. EVT's works beautifully, seals very well, and has held up great (replacement gaskets are available, but I haven't needed to avail myself of them yet). I'm a huge fan. EVT also makes more fully-featured inflators with Schrader chucks and/or gauges, if that's your thing, but the Presta-Only works great for me. Just note that the fitting to connect it to an air hose isn't included — you'll need to add your own.
And if your loved one doesn't have an air compressor already, well, they're useful for a whole lot more than just inflating tires — so maybe pick one of those up, too. I've got the now-discontinued California Air Tools 5.5 Gallon, 1hp model which has served me well for quite a few years now, and I especially like it for use in my small basement shop because it's much, much quieter than most. Its replacement looks to be the 8010 model (MSRP: $210), which seems to be about the same thing, just with a larger air tank.
MSRP: $239.99
Kara Williard: I am not going to argue that everyone needs a chainsaw, but for those who do need a smaller-scale option for cutting wood, the STIHL MS 170 is a great option. It's nimble, lightweight, and easy to use, and it makes tasks like blocking firewood super fun and rewarding. I have been continuously impressed by STIHL products over the years for an assortment of farm, ranch, and forestry thinning projects. Long-term, the STIHL MS 170 is a great investment. As with a bike, it requires a little love and care, especially of the chain. Also, please be safe operating the thing.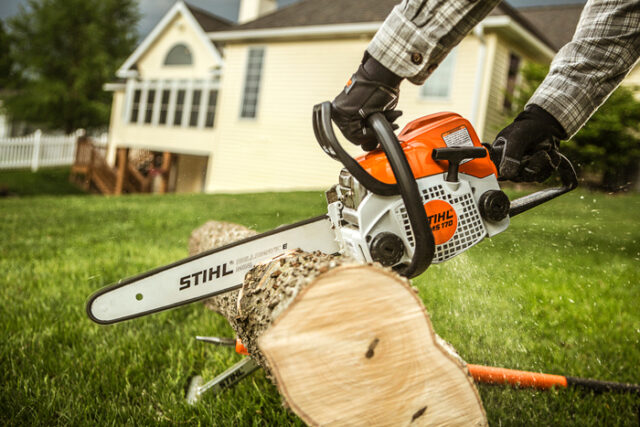 A New Mountain Bike Wheelset
MSRP: anywhere from ~$500-$2,500
Dylan Wood: If you are giving a gift to someone who is always looking to improve their mountain bike, giving the gift of a new wheelset could change how their bike feels entirely. Whether this person is constantly denting and/or breaking rims/spokes, still has the entry-level wheels that came with their bike while they've managed to upgrade around them, or is just looking for something to improve the way their bike rides, changing the wheelset on their bike is probably the most significant upgrade they could get other than getting a new frame entirely.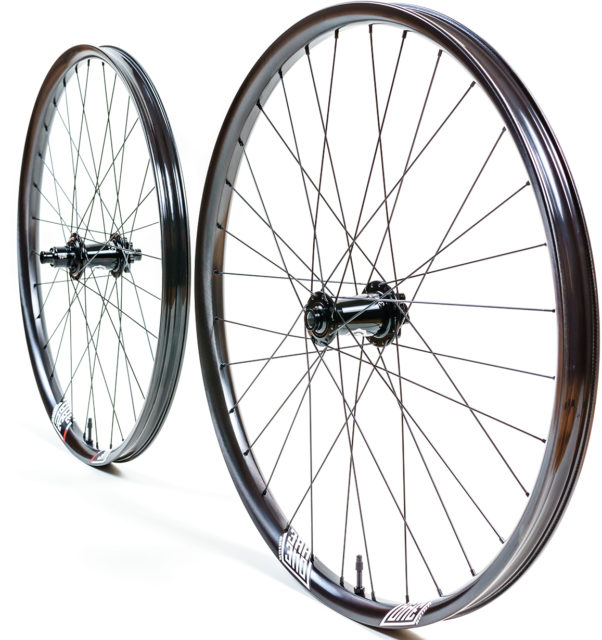 Additionally, buying new rims for someone with dented, warped ones could definitely make a big impact on how their bike feels without dropping too much cheddar (you might want to consider some tire inserts and/or beefy tires to keep those rims pristine, too). Some new hubs can make a big impact as well, especially if your giftee is running old, beat up hubs that don't run as smooth anymore, or cheap hubs with not many points of engagement. Getting new, smooth, fast hubs with plenty points of engagement and very little dead zone (such as the Industry 9 Hydra hubs we tested on the Pivot Trail 429) can not only help them ride faster and be more efficient, but it could also give their bike some new bling to improve its the way it looks. For more, check out our Mountain Biking 101 article on Hubs.
Regardless of the wheel-related gift you might choose to give, you should make sure that whatever gift you buy is compatible with your giftee's ride. Make sure to validate the amount of holes in the rim and hub, as well as hub spacing.
Make sure to check out our mountain bike wheel reviews as a place to start. Plus, if you are a Blister Member, you can get 15% off We Are One Composites' wheels, which more than pay for the membership itself and are just really excellent wheels.
David Golay: Seconded. And the We Are One Union is still my favorite burly Trail/Enduro wheel option out there.
Skis!
MSRP: varies
Kara Williard: Obviously, we were going to include skis in here. As for which pair, that depends. Thankfully, you can use our Winter Buyer's Guide or our full reviews to help determine the right pair for someone you know. Or if you want to remove the guesswork, you can always become a Blister Member, submit a gear question through the Blister Member Clubhouse page, and one of our reviewers will help you out (plus, the Blister Membership also gets you discounts on a ton of great ski brands, which can make the membership pay for itself). In the end, the right pair of skis for someone is sure to make them psyched.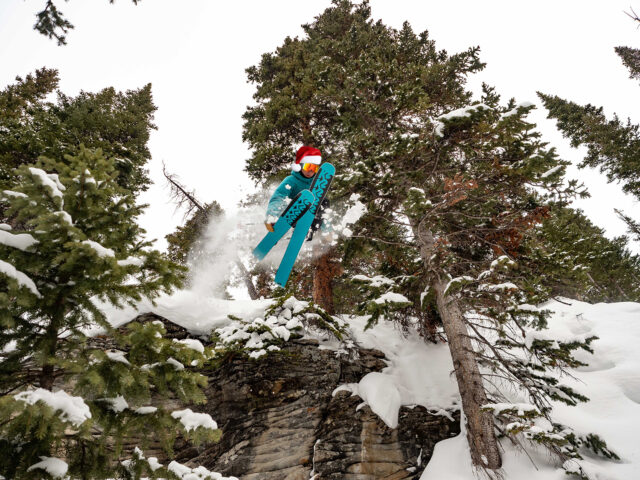 Car Upgrades (e.g., A New Set of Tires / Set of Winter Tires)
Luke Koppa: This probably won't be applicable to everyone, but particularly if you know a young-ish adult who is relatively new to automobile ownership and, ahem, not exactly the best when it comes to making sure everything on their vehicle is ideal for what they're doing, new tires are a big gift that could make a big difference.
In particular, I'm thinking of folks who live in a place that frequently sees snow or other inclement conditions, but who are still running traditional city summer tires. For example, I know someone (who definitely isn't me) who's been living in a high-altitude mountain town for several years but had never replaced their terrible summer tires (let alone purchased a set of separate winter tires).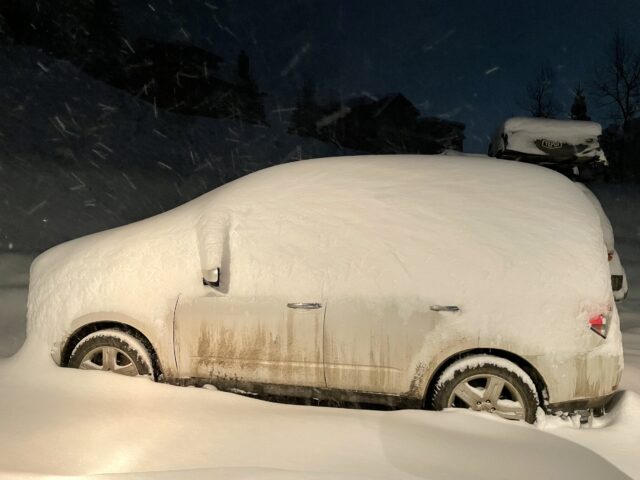 Though this person barely used their car during the winter and drove extremely cautiously when they did, there were many unnecessarily scary (slow-speed) skids as a result of those crappy tires.
So this fall, that person finally bought some "all-terrain" tires with the highest snow safety rating for non-dedicated-winter tires (in case it's useful, they were Falken WildPeak A/T Trails). And guess what? When the first big storm of the season rolled in this week, there were no scary skids, and they could even punch through the wall of snow at the end of their driveway left by the plow.
Dedicated winter tires are an even better option for a giftee that is frequently driving through the snow — or, for a smaller gift option, a set of chains for them to keep in their car for the worst conditions. I think my main point with this recommendation is just that, for someone who is not very into their car and maybe neglecting it, making any upgrades for them can go a long way in terms of keeping them both safe and happy.
Other alternatives that are less expensive but also super useful for neglectful vehicle owners: new windshield wiper blades, oil change, spare headlights, a winter kit (chains, portable shovel, gloves, etc.)
Standup Paddle Board
MSRP: $350 – 1,500
Kristin Sinnott: I spent a bit of time this past summer and fall exploring lakes and rivers on a SUP. I'd occasionally used a standup paddleboard in the past, but once we purchased one, we really started to find different places to use it. In fact, we brought it along on our cross-country road trip and used it a number of times.
I don't live near a body of water, and I have limited storage space so inflatable paddle boards work best for me. I've used two brands, Retrospec and Hala. If you're interested in something that works fine and you want to keep the cost down, the Retrospec Weekender is a good option. But if you want something comfortable with a more thought-out design (retractable fins? yes please), the Hala Radito Inflatable SUP Kit is a great choice.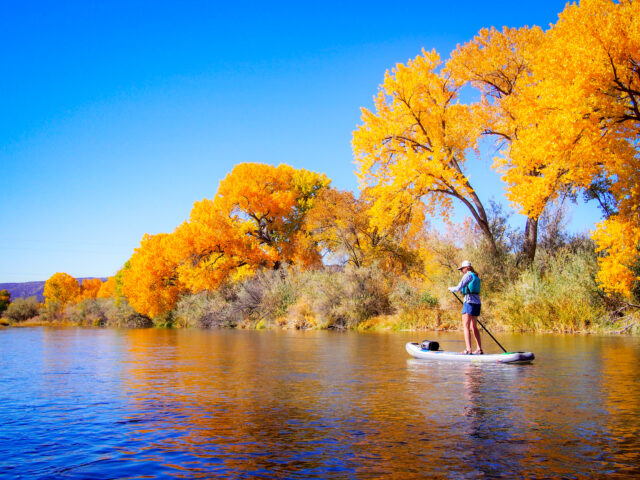 MSRP: $330
David Golay: The Altangle Hangar that Dylan suggested in our Under the Tree guide looks awesome, but for a more permanent option for folks with the space to house it, I'm a huge fan of the Feedback Pro Elite. It's the most stable folding stand I've tried to date, and the sliding clamp is fantastic — it's super quick and easy to use, and clamps securely. It's the stand that I use just about every day, and I love it.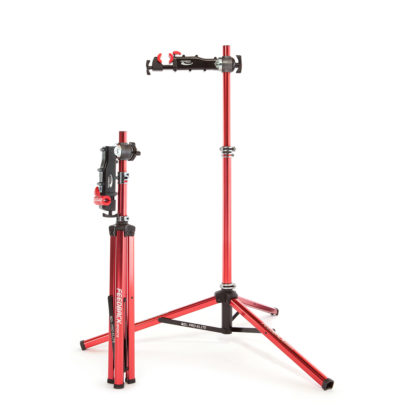 DIY Manual Stand
MSRP: How much spare wood & time do you have?
Kara Williard: There have been several years in a row where I resolved I would finally dial in a manual on my mountain bike. It seemingly can't happen — I truly suck at them. But, thankfully, my partner built us a manual stand in our garage to mess around on. It's actually helping make what seemed an impossible skill become attainable. It's a fun down-day activity for when you want to get on your bike, but there's snow on the ground. And maybe, by next bike season, I will actually get it down. This is a fun, DIY gift idea for someone you know who has the same struggles and/or interests as me. Here's a good video running through how to make one.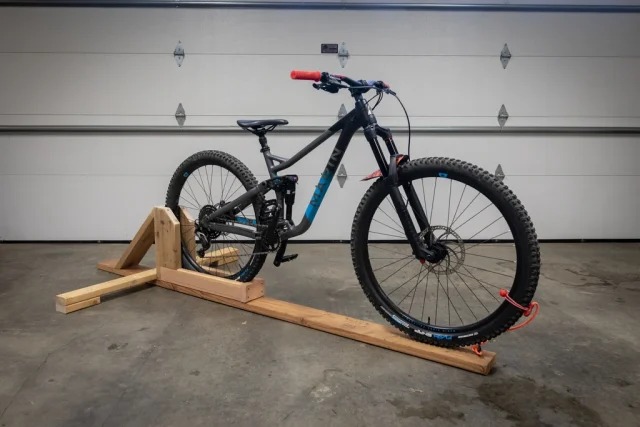 MSRP: $299
Kristin Sinnott: I love this sleep system. I included it in our August 'Stuff We Like' roundup so I won't go into too much detail, but I had to include it here too because it really is the most comfortable sleep system I've slept on outside a standard bed. And honestly, it's way more comfortable than a lot of beds I've slept in. The MotoBed has a dual-layer mattress with a foam pillow topper and a self-inflating bottom and the set comes with a sleep sheet, quilt, and pillowcase. The hood that's built into the sheet, keeps your pillow from wandering and adds some warmth for your head. The pillowcase has been living on my pillow for the past 3 months because it's extremely soft. The sheet is made of the same material – and yes, it feels pretty luxurious especially given that it's a camp bed.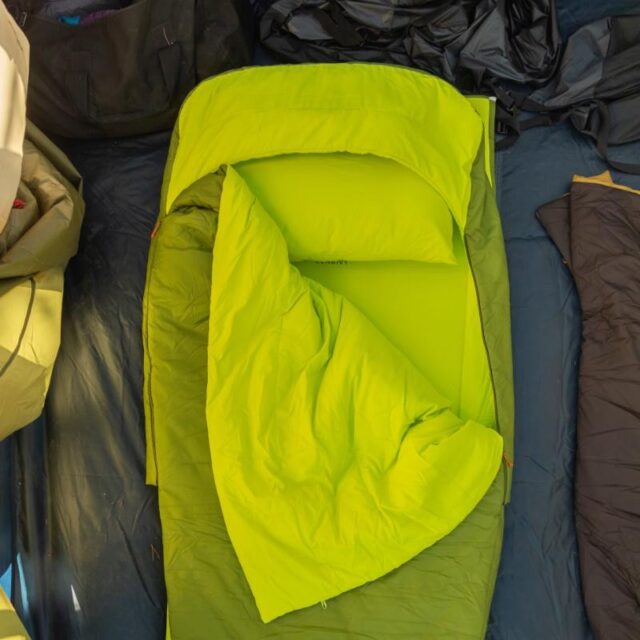 MSRP: $265
Luke Koppa: Back in the July edition of Stuff We Like, I noted that the RUX 70 L storage solution was the thing I'd most want to steal from another reviewer, because my car is typically an absolute mess of gear during the summer (or, to be honest, all year). This fall, I got a chance to borrow one for a bit, and my excitement about this thing has not waned.
For what it is, the RUX is undeniably expensive. But for the gear nerds / organization nerds out there, I think it could make for a pretty sweet gift. Its semi-rigid construction makes it better for moving heavy items than a big tote bag or duffel, but the RUX compresses down flat when you're not using it, unlike traditional hard bins. I really came to appreciate it when I had to haul 80 of our buyer's guides to the post office (each guide weighs about 1 lb 9 oz); it was easier to carry and the guides shifted around much less than with my big tote.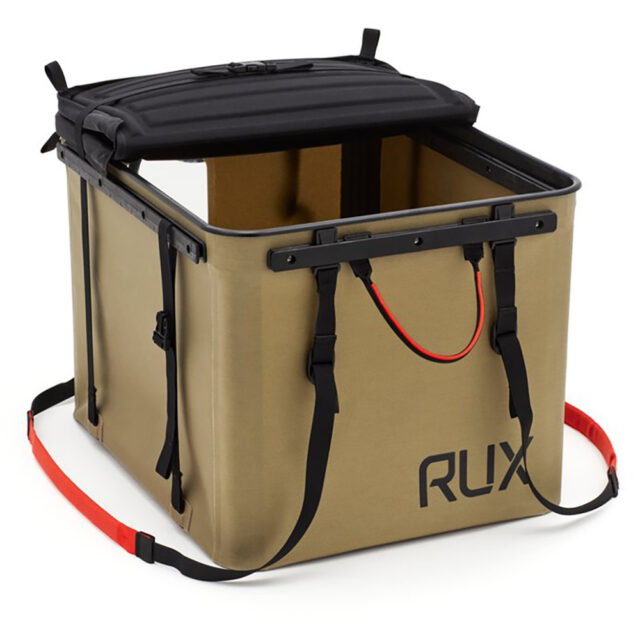 Anyway, if you know someone who doesn't like a messy car but who hauls around a lot of gear (or just groceries…), the RUX is rad. The big caveat here is that RUX has repeatedly sold out of their inventory, so this would be a pre-order gift (though, sometimes it's fun to get a random gift later in the year that you forgot about).
For a less expensive alternative ($99), I'm also a big fan of Patagonia's 61L Black Hole Gear Tote, which is also apparently sold out on their site, but it looks like there are still a few floating around shops and the internet. The Gear Tote can hold a ton of stuff and is burly as hell; I keep all my fishing gear and emergency winter gear in one, and then use the other for hauling around random stuff, grocery store trips, etc.