2021 Pivot Firebird
Wheel Size: 29''; 27.5'' compatible with an extended lower headset cup
Travel: 165 mm rear / 170 mm front
Material: Carbon fiber
Price: Complete bikes $6,099 to $13,099; see below for details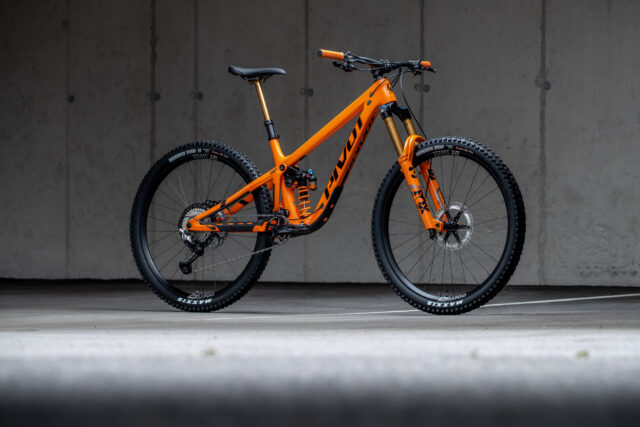 Intro
Pivot's EWS race team has been spotted riding what appeared to be a new version of the Firebird this season, and now that new bike is here. The new bike is longer, lower, and slacker than the previous model, and features an overhaul to Pivot's new vertical shock layout, and a whole bunch more. We've got the full rundown on the new bike with everything you need to know, so read on to find out all the details on the new Firebird.
The Frame
As per usual for Pivot, the Firebird is available in a carbon frame only, and features DW-link rear suspension — 165 mm of it, in this case. The design language that Pivot has been rolling out on their more recently-updated models (including the Switchblade, Trail 429, and Mach 6) carries over here too, with a vertically-oriented rear shock, and somewhat sharper angles than their swoopier-looking bikes of old.
The Firebird's feature set won't surprise anyone who has kept tabs on Pivot's more recent models. Cable routing is fully internal, though there's no Shimano Di2 integration. A water bottle fits inside the front triangle on all sizes, and Pivot's Dock Tool mounts are included underneath the top tube and down tube. There's a large rubber guard on the downtube, and ribbed rubber guards on the chainstay and seatstay as well. ISCG-05 tabs are there if you want to run a chainguide (and an upper guide is included on complete bikes). The Firebird uses a SRAM UDH derailleur hanger, post mount tabs for a 180 mm rotor, and a 31.6 mm seatpost.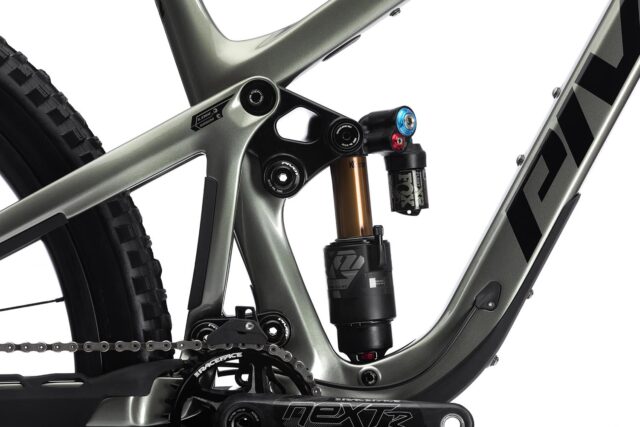 Pivot's preferred Superboost 157 mm rear end and BB92 press fit bottom bracket are here too, as is a flip chip to toggle between two geometry settings, which we'll describe in more detail below. Interestingly, Pivot does say that the Firebird can be run with 27.5'' wheels in the high geometry position, along with a 17 mm extended lower headset cup (available from Pivot) to compensate for the shorter height of a 27.5'' fork and wheel. There's no mention of mixed wheel compatibility though. Tire clearance is stated at 29'' x 2.6'' or 27.5'' x 2.8''. Interestingly, Pivot has also gone to a larger-than-average 49.6 mm top headset cup, paired with a standard 56 mm Zero Stack lower. This should make a bit more room to run an angle-adjusting headset if you're so inclined, though Pivot doesn't endorse running the Firebird with a dual crown fork (which would open up even more room to experiment, due to the 1 ⅛" steerer tube).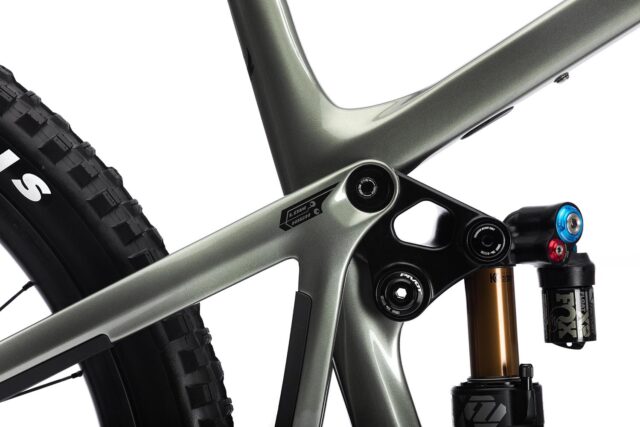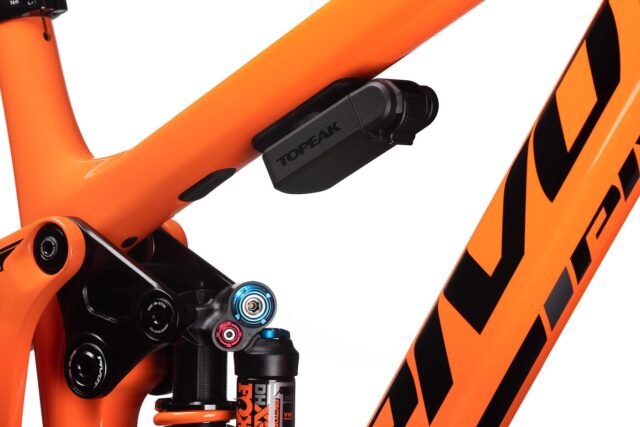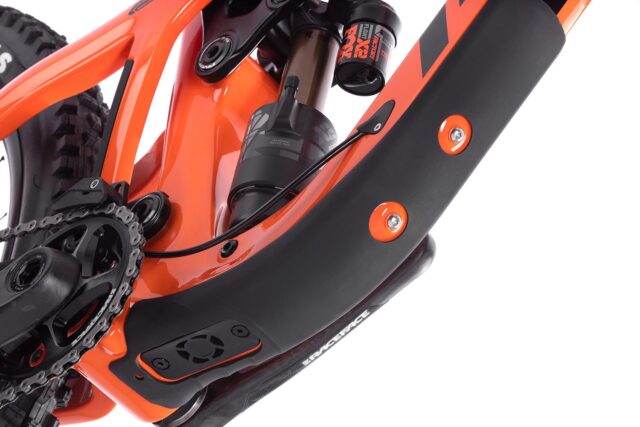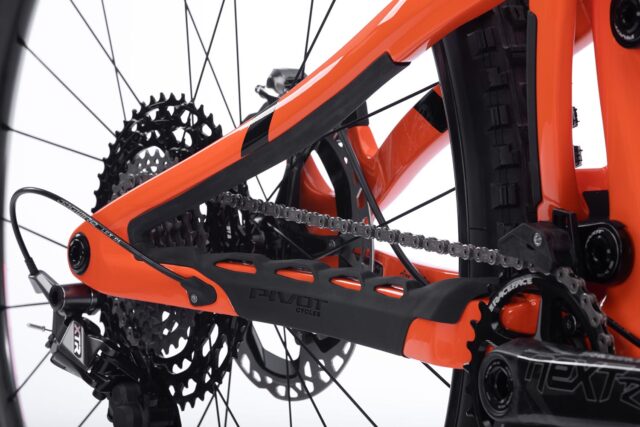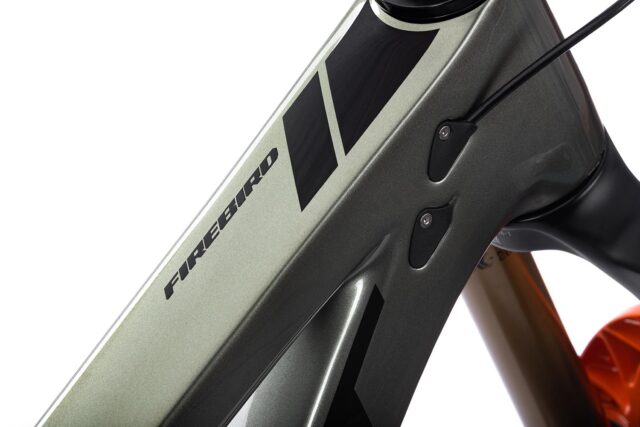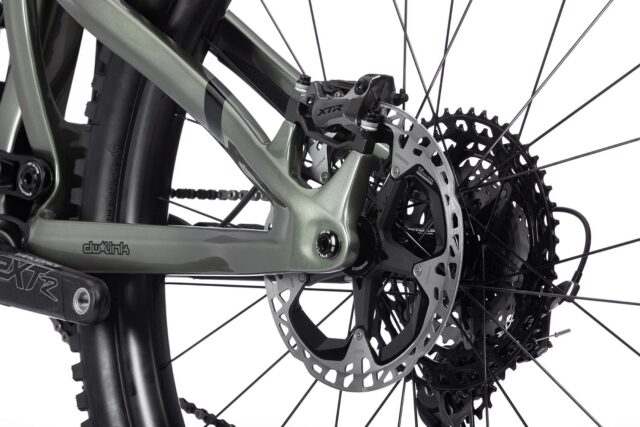 Fit & Geometry
The Firebird is offered in four sizes, from Small through Extra Large, which Pivot says covers riders from 5'2'' through 6'9'' (157 through 206 cm). They also note that, while they offer a suggested sizing range for each size, the Firebird has a fairly short headtube and seat tube which means that riders have some flexibility to size up or down depending on their personal preferences and riding style.
Pivot talks a lot about how the new Firebird is made to go fast, first and foremost, and its geometry is indeed a big step more aggressive than the outgoing model. The headtube angle has been slackened by a degree (to 64° in the low setting), the effective seat tube angle has steepened by about 2° (varies by size), and the reach has grown by about 15 mm (again, varies by size). You can see the full geometry chart below:
In a new move for Pivot, the Firebird features variable chainstay length based on frame size. The changes are accomplished by moving the suspension pivot points relative to the bottom bracket shell on the front triangle, so it's not possible to mix and match rear triangles to change the chainstay length. This is an increasingly common strategy that we're seeing from a lot of brands, including Forbidden, Norco, and others, and we think it makes a lot of sense. Chainstay lengths of the Firebird range from 431 mm on the small through 445 mm on the XL; interestingly, the sizing increments get larger as you move up in size, with the Medium frame getting 434 mm stays, which grow to 438 mm on the Large.
A flip chip at the upper link toggles between two geometry settings, with the high position steepening the headtube angle by 0.6° and raising the bottom bracket by about 6 mm. And the bottom bracket height might be the most notable number on the geometry chart for the Firebird. With a 20 mm bottom bracket drop in the low setting, it's much higher than a lot of similar 29ers such as the Transition Spire (32 mm, low setting), the Cannondale Jekyll (30 mm), and the Privateer 161 (30 mm); at 14.2 mm in the high position, there's less BB drop than many 27.5'' bikes with similar travel.
Overall though, these are fairly standard numbers for a modern Enduro bike — not wildly aggressive by the standards of the class, but not what we'd call dated or super-conservative either. We'd expect this to all add up to a bike that is quite capable at speed, like Pivot claims, but also doesn't look to go as fully all-in on that pursuit as some other bikes out there. Our hunch is that Firebird will actually maintain a decent dose of Trail bike versatility, but we're looking forward to getting on one to find out more.
The Builds
Pivot tends to offer a ton of different build options on most of their bikes, and the Firebird is no exception. The builds break down into Pivot's typical Race / Pro / Team hierarchy, with SRAM and Shimano options for each.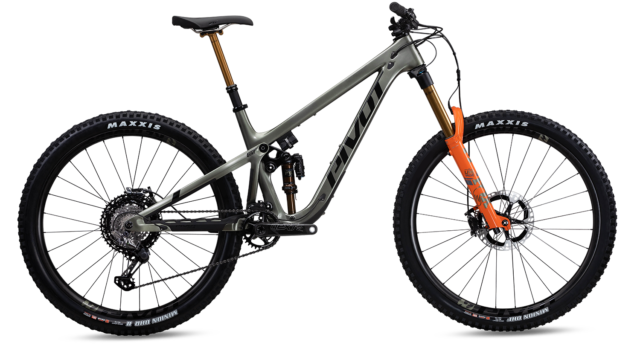 For reference, the complete build options are as follows:
There aren't any budget options here, as we've come to expect from Pivot, but there is a huge spread of options in the mid- to high-end range. It's also noteworthy that Pivot offers so many suspension options within what is otherwise the same build spec — you've got your choice of air or coil rear shocks, or a full Fox Live Valve suite (including the first appearance of a Live Valve 38 that we've seen) on a number of the builds.
Some Questions / Things We're Curious About
Pivot talks a lot about the Firebird being an Enduro race bike first and foremost, and we don't doubt that it's quite capable in that realm, but how versatile is it as a more regular Trail bike too?
And how does the Firebird stack up against some of the more game-on bikes in the category that we've ridden recently, including the Privateer 161, Forbidden Dreadnought, and Santa Cruz Megatower?
Does the somewhat higher than average bottom bracket height feel noticeable on the trail (for better or worse) or is it a non-factor?
Bottom Line (For Now)
The new Pivot Firebird is an exciting update to their longstanding Enduro race bike, and has already shown its mettle on the EWS race circuit, with a couple of top-5 finishes under Ed Masters and Matt Walker. We're excited to get on one and see how it stacks up, and are working to make that happen soon. Stay tuned for a full review to come.