Revel Rail 29
Wheel Size: 29''
Travel: 155 mm rear / 160 mm front
Material: Carbon Fiber
Price:
Frame only: $3,499
Complete bikes: $5,999 – $10,999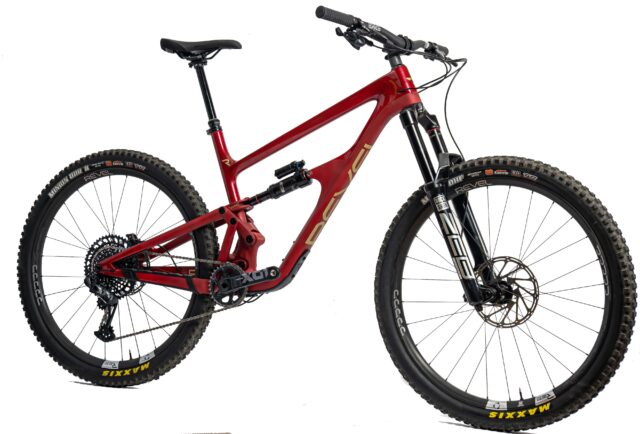 Intro
We tested — and really liked — the Revel Rail a couple of years ago, and now there's a new one. And while the new Rail 29 looks a whole lot like the original one, it's now got 29'' wheels, a little less suspension travel (155 mm rear / 160 mm front, down from 165/170 mm), and a whole bunch of other new features and details.
The Frame
Let's start with the stuff that hasn't changed from the original Rail. The Rail 29 is still a carbon fiber-only frame, built around Canfield Balance Formula (CBF) suspension. The overall lines of the bike are nearly identical, with a horizontally mounted shock driven by a yoke off the swingarm, and a kinked downtube making room for a water bottle inside the front triangle.
Keeping the anti-squat very consistent across the full gear range and throughout the suspension travel is one of the primary goals of CBF, and Revel's published anti-squat curve shows it starting at about 130% and falling off to 95% by bottom out in a very straight line — though it's not stated what gear that's in. The leverage curve starts at 2.9:1 and falls off to 2.4:1 in a gentle curve that flattens out near bottom out, and the anti-rise curve is very flat, from just over 100% at top out to about 80% at full travel.
If a refresher on what all that kinematics information means, take a look at the chapter of our Mountain Bike Buyer's Guide on the subject, starting on page 72. And if you want a whole bunch more on the founding and design ethos of Revel, including their choice of CBF suspension, check out Ep. 25 of Bikes and Big Ideas with Revel founder Adam Miller.
A lot has changed, though — starting with the change to 29'' wheels. And though mullet bikes are trendy at the moment, there's no provision for running a smaller rear wheel — the Rail 29 is dedicated to big wheels across the size range, whereas the prior-generation bike ran 27.5'' ones at both ends. Travel has been decreased slightly — to 155 mm in the rear, paired with a 160 mm fork — which is down by 10 mm at both ends from the original Rail.
Many of the smaller details have been tweaked, too. The Rail 29 now has ISCG chain guide tabs, bigger pivot bearings throughout, and revised pivot hardware that Revel says can all be serviced with a single 6mm Allen key — and the entire linkage can be disassembled without even taking off the cranks. The Rail 29 also goes to a SRAM UDH derailleur hanger, features more dropper post insertion than the original Rail, and Revel says that the Rail 29 is now compatible with more coil shocks, due to a smaller yoke at the rear shock mount.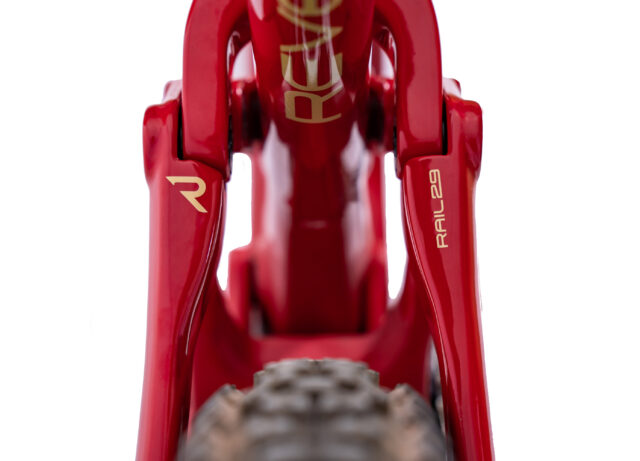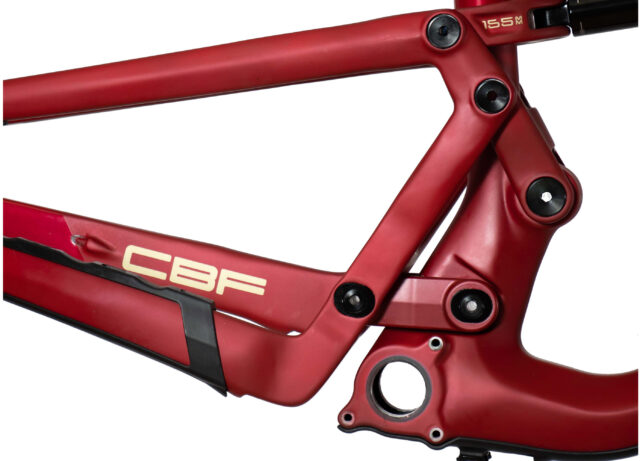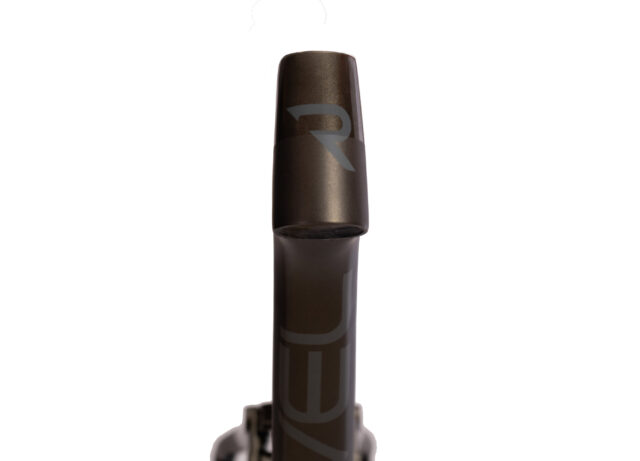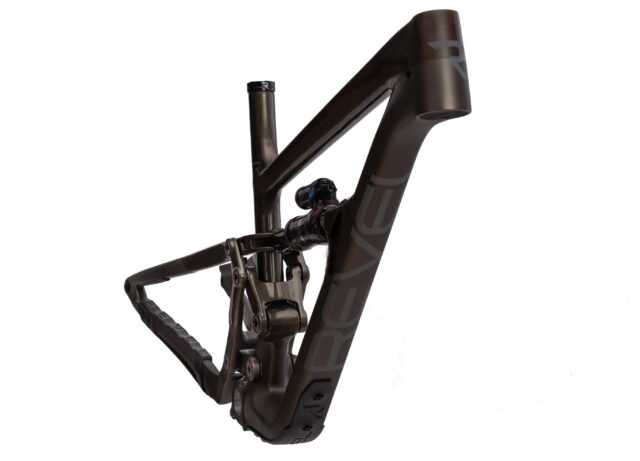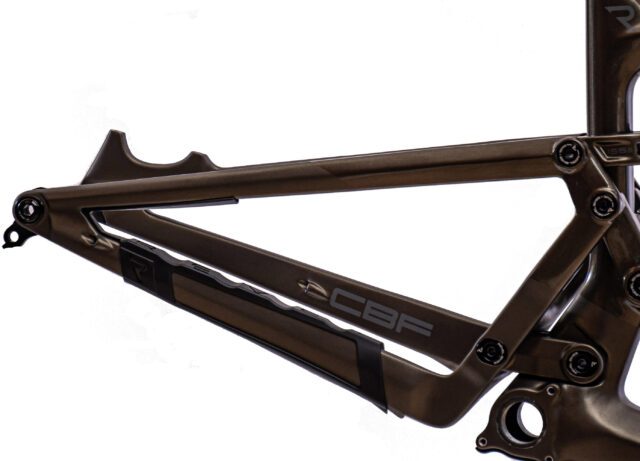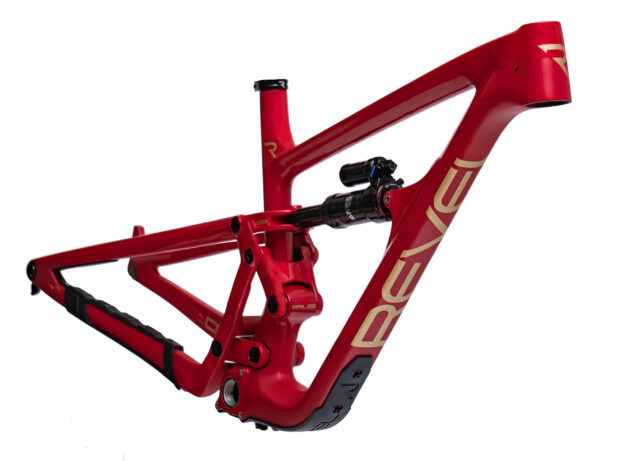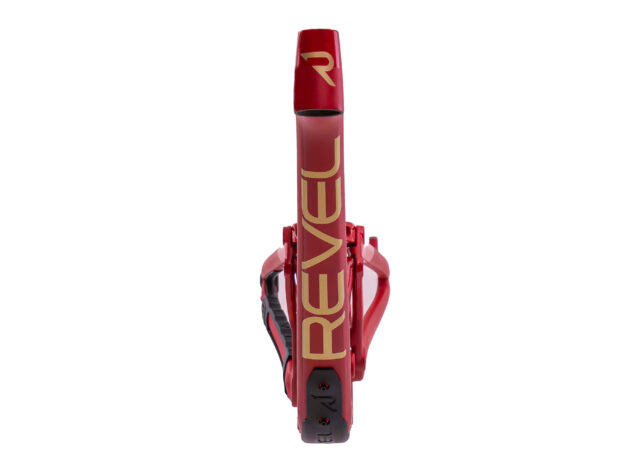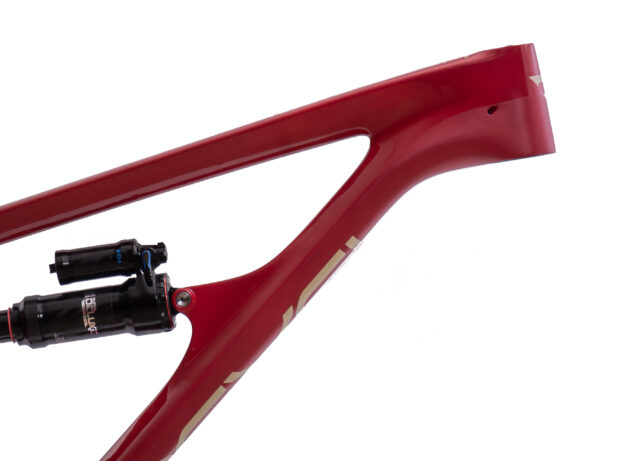 Fit & Geometry
The Rail 29 is offered in four sizes, Small through XL, and while longer, lower, and slacker have been the go-to buzzwords for new bike releases for a while now, it seems like that trend is cooling off a bit, and Revel hasn't gone too crazy with the Rail 29. The headtube angle is 65° in all sizes — the same as the original Rail. Reach hasn't changed much either, and ranges from 427 to 494 mm, with the size Large coming in at 469 mm, and all four sizes get a 76° effective seat tube angle (1° steeper than the original Rail). The Rail 29's chainstays have grown by 6 mm, to 436 mm, but that's still on the shorter side of things for a long-travel 29er — Revel hasn't gone over-the-top in making the Rail 29 an ultra-long, stable sled of a bike, at least on paper.
The Rail 29 looks like it should be pretty capable at speed and in steeper terrain, without going so extreme as to sacrifice a ton of versatility at lower speeds. That's certainly what we found about the original Rail, and we're looking forward to getting on the Rail 29 to see how it stacks up.
The Builds
The Rail 29 is available as a frame for $3,499, or in one of four complete builds, ranging from $5,999 to $10,999.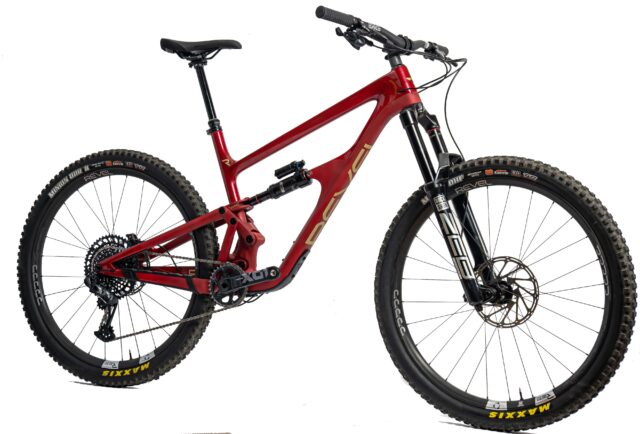 Perhaps the most notable detail out of all the complete builds is the Sram GX one coming with unusually high-end wheels for the price point, especially relative to the suspension spec — it's more common for Enduro bikes to prioritize suspension over wheels for more price-point builds. But for the most part, these are nicely chosen builds with quite solid specs for their given price points. And it's also worth noting that Revel offers a variety of options for upgrading the suspension and wheels on each of the given builds — see their website for the full details.
Some Questions / Things We're Curious About
(1) The original Rail felt quite versatile and efficient for a long-travel Enduro bike. Is the same true of the Rail 29?
(2) And how does the Rail 29 stack up against a number of the more playful, versatile long-travel 29ers that we've been spending time on recently, including the Canfield Lithium, SCOR 4060 LT, Canyon Spectral, and others?
Bottom Line (For Now) Revel says that the Rail 29 "will be right at home on the top of any enduro race track, the bike park, or all day epics in the hills," and on paper it does look like an interesting blend of a fairly versatile long-travel Trail / Enduro bike. We like the original Rail a lot and are very excited to get on a Rail 29 to see how it compares. Revel says the Rail 29 will be available this spring, and we should be getting on one then, so stay tuned for a full review to come.
FULL REVIEW
Dylan Wood (5'10.5", 155 lbs / 179 cm, 70 kg): Snow is on the ground in the Gunnison Valley, and mountain bike season is basically a wrap here. But, before the snow had us putting bikes away, Eric Freson and I got tons of time on the Revel Rail 29, riding it on just about all the terrain our home valley has to offer. Revel claims "the Rail 29 represents the best of what we have learned since launching the Revel brand just three short years ago," so what exactly did they pack into their longest-travel 29er?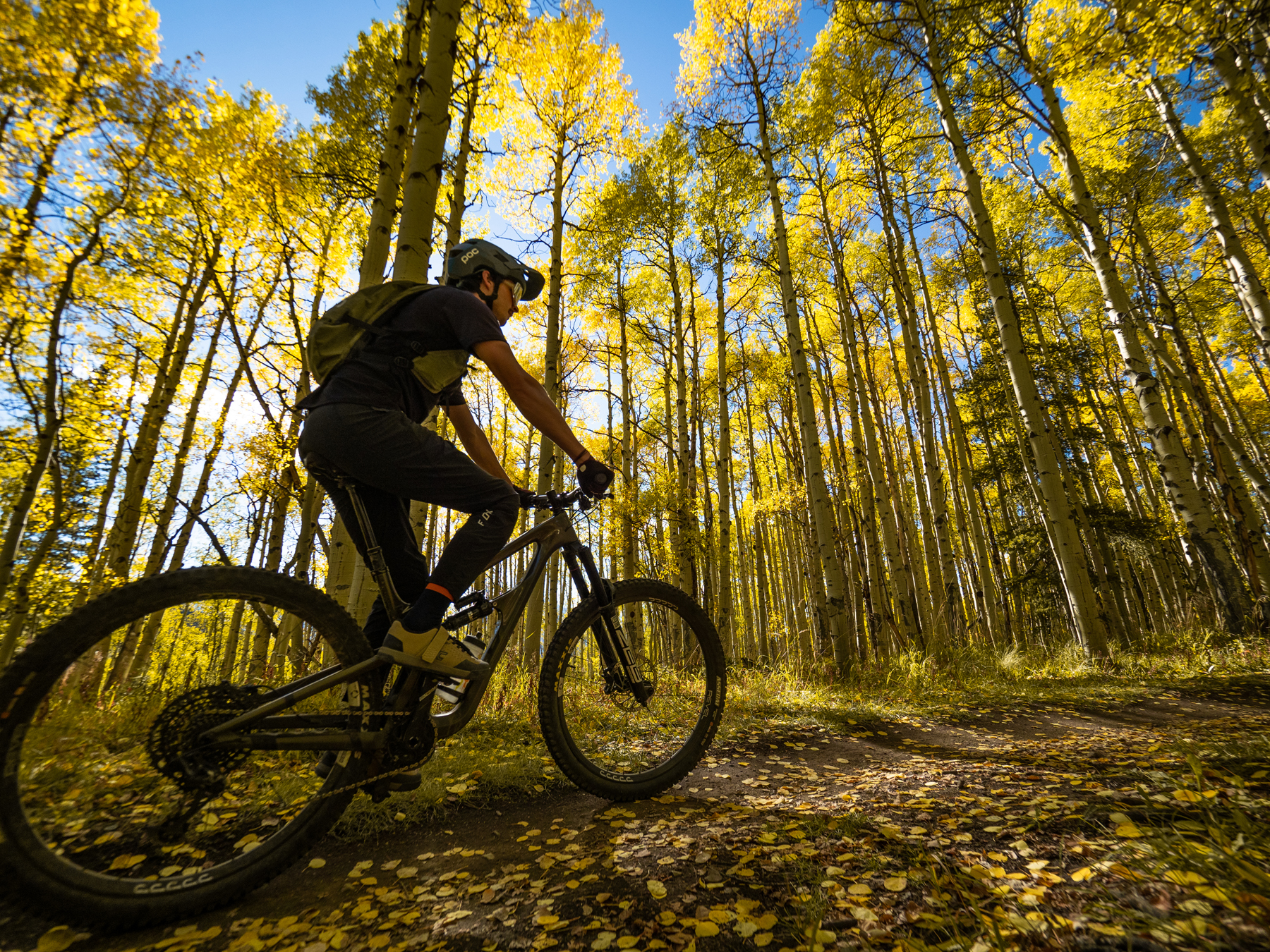 Fit & Sizing
Dylan: Revel recommends the size Large Rail 29 for riders 5'9" to 6'2" (175–188 cm). At 5'10.5", I am pretty comfortably within this recommended range, and it feels like it on the trail. Having spent a lot of time on several modern size-Large Trail and Enduro bikes, throwing a leg over the Rail 29 doesn't yield any unfamiliar feelings, fit-wise. I've really enjoyed several bikes with reach numbers around 470 mm, and the Large Rail 29, at 469 mm, is no exception.
The Rail 29 gives me a good amount of room to work with, without feeling stretched out. When seated and climbing, I do feel like I am a bit farther back than on other bikes, due to the Rail 29's moderate 76º effective seat tube angle, paired with not-very-long 436 mm chainstays. But it still wasn't hard to get centered on the bike, and the Rail 29's geometry is still a big improvement over the average Trail and Enduro bikes of 5+ years ago.
Of all the Enduro bikes I've spent time on the last few years, most recently the Intense Tracer 279 and Santa Cruz Megatower V2, the Rail 29 probably felt the most Trail-like from a fit perspective. It isn't a really big bike, and this is a theme that will pop up a few times in this review; the Rail 29 preserves a bit more Trail bike versatility than its longer (both fit and suspension-travel-wise) competitors.
Eric Freson: At 5'10'' on a good day, I think the 469 mm reach of the Large Rail 29 is very close to my ideal personal reach number. The fit of the bike as a whole was very easy to acclimate to. As Dylan touched on, Enduro bike geometry has started to pay more attention to front-center measurements, and the differences that that particular measurement imparts on bike feel, I have started to notice chainstay lengths begin to increase again. The Rail 29's "slack" (it's not that slack) effective seat tube angle and short chainstays both stood out as the bike's most noticeable or differentiating fit trait in comparison to other bikes I have spent time on recently. That's not a judgment for or against; simply, as geo continues to become refined on modern mountain bikes, the weight bias and balance point of the Rail is further over the rear wheel than most of the other new bikes I spent time on this summer. And that aspect of the Rail's fit stood out to me most.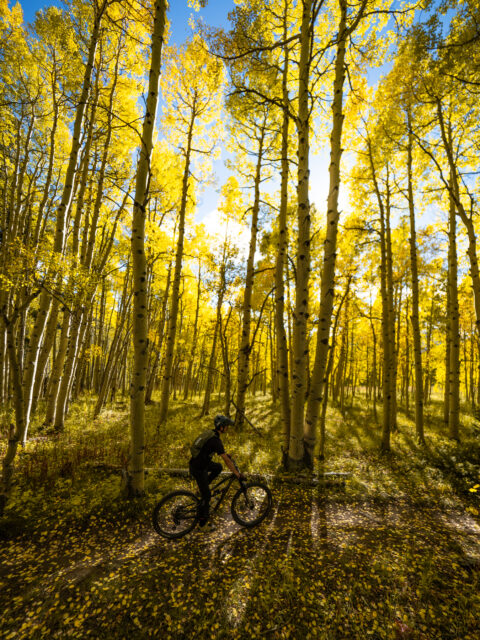 Climbing
Dylan: A good ride around here usually starts with a good climb, and a good climb can tell you a lot about a bike. So what is the Rail conveying as I crank it uphill? Efficiency and versatility.
I was immediately impressed with how well the Rail 29 climbs. Sure, at just under 32 pounds, this is a pretty light Enduro bike. But what stood out to me the most was how efficiently my input to the pedals resulted in the rear wheel moving me forward; the CBF suspension of this bike isn't prone to absorbing much of the energy transmitted to the drivetrain. I usually try to keep my fingers off the climb switch on the rear shock of whatever bike I am riding, and on the Rail 29, this was not a difficult task. The suspension feels plenty efficient and friendly to climbing in the "open" mode, while still providing enough traction to tackle technical pieces of trail. I did firm up the rear shock a few times when pedaling up roads, and it certainly does make this bike even more supportive, but at the cost of some rear-wheel traction.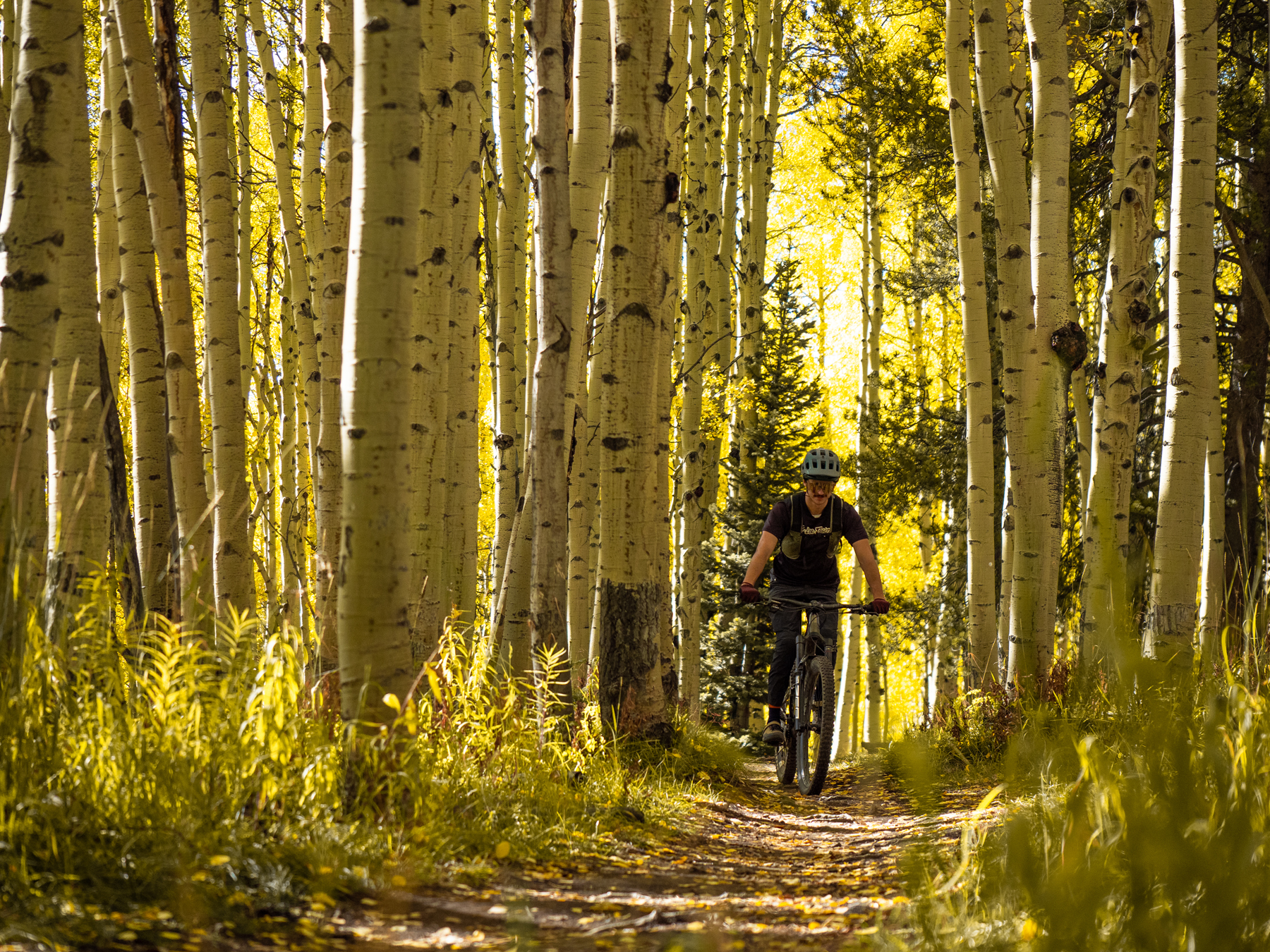 The Rail 29 feels comfortable climbing up a variety of terrain, from flatter roads to steep, technical singletrack. Compared to other Enduro bikes with steeper seat tube angles and longer chainstays, the Rail 29's geometry feels a bit more inclined toward climbs that aren't super steep. On very steep trails and roads, I did find myself a bit farther back on this bike than I may have wanted, and I slammed the seat all the way forward to help alleviate this. Don't get me wrong, it is still capable of winching up sharp inclines, but after coming from bikes with steeper seat tube angles and longer chainstays, it felt slightly harder to keep enough weight on the front end of the Rail 29. On the other hand, the Rail 29 feels more comfortable and efficient pedaling on flatter trails where big Enduro bikes can feel out of place. So overall, I'd say the Rail 29 is a very good climber so long as you aren't picky about having a super steep seat tube angle.
Eric: The Rail 29 is a standout when it comes to pedaling efficiency — especially as a larger, longer-travel bike. I felt my inputs translate directly to forward motion, and I don't think many people will find themselves reaching for the shock's climb switch often, even if you like to stand up out of the saddle frequently when climbing. This bike also has a ton of traction available at the rear wheel for how efficient it feels when climbing.
The biggest aspect of climbing on the Rail that continues to stand out to me, and that I attribute to the use of the CBF platform, is that I really didn't feel the bike's climbing performance change based on where the shock was in its stroke. E.g., if you compress the shock heavily while seated and immediately start pedaling, you really don't feel the wallow impact climbing performance. This is right in line with what CBF claims to do, and I would say it's no exaggeration here. The Rail's anti-squat feels spot-on, everywhere.
Finally, I would echo what Dylan has to say about the seated climbing position aboard the Rail 29, and the Rail being very enjoyable to ride on flatter trails or more rolling terrain. It felt much more like a long-travel Trail bike than an Enduro sled when pointed uphill, and this really helped to make climbing or spinning feel like more of an opportunity and less of an obligation than some long-travel 29ers can.
Descending
Dylan: On the way up, the Rail 29 feels a bit more efficient and lively than bigger Enduro bikes and somewhat comparable to a lot of ~150 mm trail bikes (like the Canyon Spectral and Commencal Meta TR) in this regard. So I wondered if the Rail 29 was going to continue to blur the line between Trail and Enduro bikes on the way down.
And my answer is, basically, yes. The Rail 29 feels capable and forgiving on descents, and can be pushed quite hard. It has very predictable and intuitive steering and seems to go exactly where I need it to. It has a pretty big sweet spot, too, and doesn't feel very sensitive to changes in rider weight bias. Granted, the Rail 29 isn't quite as smooth and stable as longer Enduro bikes with more travel, such as the Santa Cruz Megatower or Intense Tracer 279. But I have to get going pretty fast or start taking some rough, questionable lines to really notice the difference.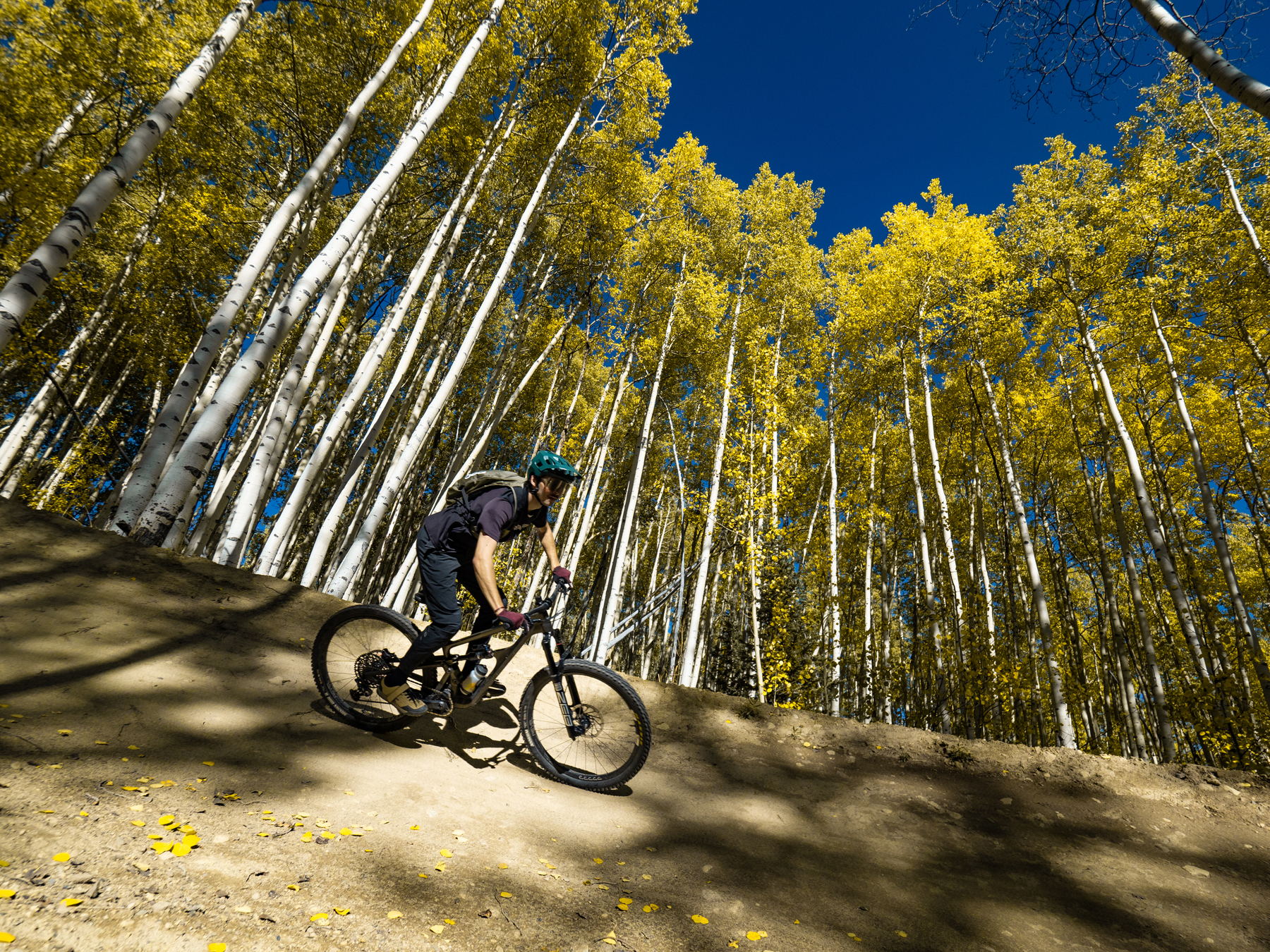 Furthermore, while the Rail 29 feels capable of tackling just about anything thrown at it, it does handle mellower, flatter trails really well for its class. More stable bikes can feel boring on less demanding trails, but the Rail 29 continues to feel efficient, quick, and nimble. That brings up another important point: the Rail 29's cornering performance is pretty impressive. It handles quick changes of direction and tight turns very well. Overall, this just felt like an extremely versatile bike on the way down. Point it straight down a steep trail, and it stays pretty calm and lets you mostly stay off the brakes. Weave through some trees and it lets you put the front and rear wheels where you need them. Plus, things don't need to be really gnarly and challenging for the Rail 29 to come alive; it's happy to take on some chiller trails, too.
One of the biggest takeaways from the bikes we've ridden with Canfield Balance Formula (CBF) suspension is how well the rear suspension manages traction under braking. This is definitely true of the Rail 29. Whether I was going fast and needed to slow down over some braking bumps for a surprise corner or I was making my way down some steep, chunky trail, needing to stay in control to hit a catch berm, the Rail 29's rear wheel stayed impressively glued to the trail and afforded lots of traction and control.
Eric: The Rail 29 builds and carries speed easily on its way downhill, and I found it to reward an active, strong, or high-output riding style as a result. As Dylan mentioned, this helped the Rail to be very enjoyable to ride in situations where the trails were mellower or slower, and building your speed is part of the fun.
But that's not to say the Rail 29 isn't a highly capable bike when things get faster and the holes deeper. There are more supple-feeling bikes out there, but the Rail counters that with dialed anti-rise numbers when braking, good mid-stroke support, and an invisible ramp-up near the end of the bike's travel to keep things under control. In conjunction with the damp Revel RW30 wheels, initially supple RockShox suspension, and a rear triangle that isn't over-the-top stiff, I found the Rail 29 to be a difficult bike to unsettle so long as I wasn't getting lazy aboard it. The Rail 29 isn't a bike that masks the speed you are carrying as much as some Enduro bikes might, but it's a difference in character, not ability. The Rail 29 is fast.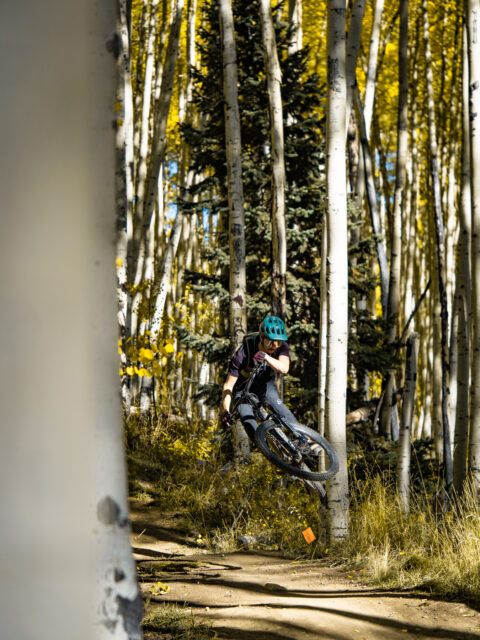 What stood out to me as most special when piloting the Rail downhill was just how phenomenal its braking traction was. On most bikes, you can pretty easily skid and lose the rear tire under heavy braking when you dive late into a corner and pull hard on the brakes. But the Rail 29 remained active and clawing for traction longer than most. This means that it feels predictable under braking, which is a key to consistency, and is what encouraged me to drag the brakes less, hit braking points later, and for shorter periods of time.
The Build
Dylan: We tested a variation of the high-end Sram X01 Eagle build on the Rail 29, which left very little to be desired. First of all, the X01 Eagle drivetrain shifted well and required very little attention during my time on it. I was worried that my time using SRAM GX AXS would make me unsatisfied with mechanical shifting, but I have no complaints.
Our Rail 29 was also equipped with a RockShox ZEB Ultimate fork and Super Deluxe Ultimate rear shock; both are the 2022 versions, not the newer, updated Rockshox suspension products. It's also very much worth mentioning that our Rail 29 came with a 170 mm ZEB, whereas the stock Rail 29 comes with a 160 mm fork. This slackened out our Rail 29 slightly and raised the bottom bracket just a hair, but the bike still felt very intuitive and cohesive. I've definitely caused some bikes to ride kinda funky by putting a longer fork on them, and this was not at all the case with the Rail 29, so it's worth noting for those interested in adding a bit more travel up front.
Overall, I thought the ZEB was a great pairing for the Rail 29. I did find myself riding a bit deeper in the travel of the ZEB than I'd like, and I wish it had a bit more midstroke support. It does sound like the new 2023 ZEB addressed this though, which is great. I ended up running 65 psi in the fork, which is a fair bit more than the recommended 54 psi for my weight. I ran 3 clicks of high-speed compression damping, 9 clicks of low-speed compression, and 11 clicks of rebound damping (all from fully closed). I've liked the RockShox Super Deluxe on a variety of bikes, and the same was true of the Rail 29, but to an even greater extent. It seemed that in just about any setting I put the Super Deluxe in (within reason), the Rail 29 felt good, and it didn't take long to get it to feel great. Apparently, Eric had a more laborious experience with setting up the rear shock of this bike, but since I got the bike after him, I must have reaped the benefits. I ended up running 180 psi in the Super Deluxe Ultimate with 4 clicks of rebound damping and 8 clicks of low-speed compression damping (both from fully closed).
The Revel RW30 Carbon rims laced to I9 Hydra hubs were a highlight of this build. They're precise, damp, and smooth, and I really enjoyed the ride quality that these wheels afforded. We also paired them with Rimpact Pro tire inserts, and after Eric and I both rode pretty hard on these wheels, they are still straight as an arrow with even spoke tension. The Maxxis Assegai front and DHR II rear tire combo is probably my favorite, and it worked really well on the Rail 29. We also had an EXO front and EXO+ rear tire casing on the bike and did not experience any flats, though some credit is likely due to the Rimpact Pro tire inserts here.
Another highlight was the TRP DH-R Evo brakes (full review coming soon) on our Rail 29. I really enjoy the lever feel of these brakes; it feels like it falls between a softer SRAM Code and the sharper Shimano XT. The contact point stayed consistent, and I was always able to slow this bike down adequately without losing traction. I did lose some rear braking power over the course of longer, very steep trails where I was grabbing tons of brake, and I'd like to see a larger 200 mm rotor in place of the 180 mm one on this bike.
I was also a fan of the Raceface Turbine R stem and Next R 35 mm carbon bar combo on this bike, as well as the WTB Volt saddle, though those things are pretty personal. I wasn't as big a fan of the 170 mm Crankbrothers Highline 7 dropper post that came on our bike (which is typically stocked on the GX Eagle build; our X01 Eagle build typically comes with a Raceface Turbine R dropper). It was fine, but just a bit slow. I thought the very adjustable remote was cool, albeit a bit small for my preferences. I ended up swapping the Highline dropper out for a Pro Bike Gear Tharsis 200 mm dropper and loved it on the Rail 29.
Eric: Dylan is correct, it took me a bit longer than normal to get the Rail's suspension setup how I liked. This was due mostly to just how differently the rider who had the bike before me chose to run their own suspension setup. After the first ride I should have just made some extreme changes to my clickers, but instead spent more time than I needed to making incremental changes. In the end, I got to a place I was very happy with, I just wasted a bit of time getting there. Just like with the 27.5'' version on the Rail, I found the Rail 29 to have a huge sweet spot when it came to sag. This is not a bike that has one sag number that is appreciably superior to another (within reason, of course), which helps it to be incredibly forgiving if you aren't someone who lives and dies by your shock pump.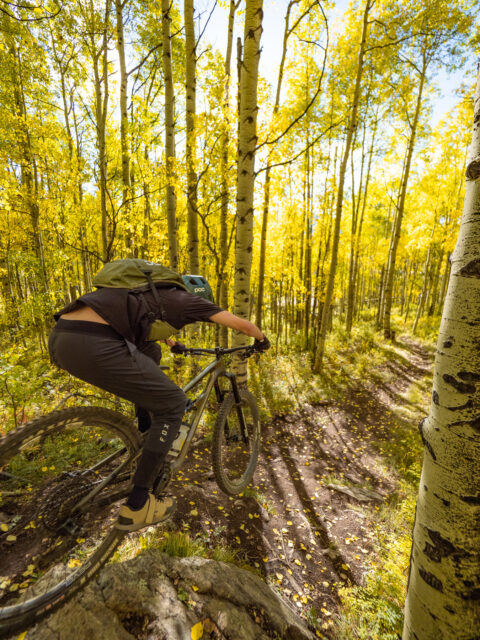 I don't have a ton overall to add about the build spec. It is dialed. I appreciated the taller and stiffer 170mm ZEB aboard the Rail 29, primarily because it gave me the confidence to put more of my weight over the front of the bike than I might have otherwise. The Revel RW30s have excellent trail feel and afford a very satisfying mix of dampness and precision at my weight. And the TRP DH-R Evo brakes really stood out for me. I did a couple of top-to-bottom laps aboard the Rail 29 on trails I know to be habitual brake burners/killers and the TRPs stayed strong and consistent where others have overheated and faded on me.
There was nothing I wanted to change about the Rail 29's build for my own personal preferences. I'm not sure regional proximity plays a role in that, but, the folks at Revel are literally just on the other side of the same mountains we ride in the Gunnison Valley, and it certainly doesn't seem to hurt.
Comparisons
Eric: Predictably, the Rail 27.5 and 29 share a ton of DNA, and feel very similar to one another. Wheel size plays a role in the Rail 27.5 feeling more nimble than the 29-inch version, while the 29er feels a bit more stable at higher speeds and on straighter sections of trail. The suspension travel did not feel quite as bottomless on the Rail 29 as the 27.5, probably because there's simply a bit less of it. Both bikes have similarly large sweet spots in regard to suspension setup, climbing efficiency, and braking traction.
Dylan: This might be the best comparison here, and ironically, we haven't had one of our reviewers on both of these bikes. But, in talking with David Golay about the new Ripmo, it sounds very similar to the Rail 29. Both bikes seem to offer somewhat of a middle ground between bigger, more capable Enduro bikes and more nimble, more efficient Trail bikes. These bikes are also very similar geometry-wise; it's hard to say exactly who should pick what without being able to A/B these two bikes, but we should be able to say a bit more in our upcoming full review of the Ripmo.
Dylan: This is also a decent comparison, with the main difference being geometry. Both bikes offer a slight edge in descending performance over more typical, slightly shorter-travel Trail bikes while being more efficient and nimble than big ol' Enduro sleds. But the longer and slacker Spectral is a bit more stable and game-on, encouraging more aggressive riding and higher speeds. The Rail 29 isn't much less stable, and it's a bit easier to get further back on it on steep sections of trail. Their suspension feels pretty comparable, with the Spectral's rear shock being a bit more sensitive to changes in spring rate and damping.
Dylan: The older, V1 Megatower is a better comparison than the new, V2 Megatower. But compared to the V2 Megatower, the Rail 29 is more efficient, is a better climber, and is more nimble overall. The Megatower is more stable and smooth over rougher terrain but does require more speed to come alive and isn't as quick or maneuverable on tight, technical trails.
Dylan: Comparing the Tracer to the Rail 29 is a similar story to the Megatower comparison above. The Rail 29 is more efficient and exciting on mellower trails, while the Tracer is a bit more stable and composed. I'd say the difference in maneuverability between these two bikes isn't quite as big as with the Megatower, and I'd give the Tracer 279's smaller rear wheel credit for that.
Dylan: Quite different. The Range is much more stable, planted, and downhill-oriented. The Rail 29 is a much better climber, more efficient and maneuverable, and more versatile.
Dylan: These bikes do both employ Canfield's CBF suspension, but other than that, they don't feel super similar. The Lithium is a bit more downhill-oriented, though not as much so as the Tracer or Megatower. The Rail is still more efficient, a better climber, and more at home on mellower trails. The Rail feels like it has a bigger sweet spot, too, while the Lithium prefers a pretty forward riding position.
Dylan: Also not super similar. The Slash is much more plush and smooth, while the Rail is more efficient and sporty overall. The Rail is, again, a better climber, while the Slash can be pushed a bit harder on the way down before it starts to lose composure.
Dylan: This is a good comparison. The Bronson has a similar mix of uphill efficiency and downhill capability as the Rail 29. The Bronson's smaller rear wheel certainly does differentiate it from the Rail and gives it a more rearward weight bias and snappier cornering performance. Apart from that, the Rail maybe feels a touch more efficient and stiff overall, with the Bronson feeling slightly more plush and forgiving.
Dylan: Okay, now here's a bike that outdoes the Rail 29 in terms of efficiency and climbing performance. The Rail 29 offers better traction and a smoother ride over rougher terrain, though. Go Switchblade if you want your ~150 mm Trail/Enduro bike to be snappy and efficient, and go Rail 29 if you want a slightly more capable ride in high-speed, chunky terrain while still retaining quite a bit of efficiency. The Rail 29 is also a bit longer and more stable, while the Switchblade has more conservative, quicker-handling geometry.
Dylan: This is a similar story to the Switchblade, though the Shadowcat is more forgiving, maneuverable, and nimble than that bike. The Rail 29 feels more composed at speed and makes it easier to maintain that speed, while the Shadowcat is more nimble and playful overall.
Dylan: This is an interesting one. Despite having less travel and being more of a true Trail bike, I wouldn't say the Meta TR is a better climber than the Rail 29, though the Rail 29 does feel a bit more stable and capable. The Meta TR Race build we tested was pretty heavy and had a coil shock, and that contributed to a more glued-to-the-trail feeling than the Rail 29. The Rail 29 is easier to get airborne and flick around and just feels a bit more race-inspired. The Meta TR's much lower price tag is also a pretty big differentiator.
Who's It For?
Dylan: It's pretty easy to imagine the ideal rider for the Rail 29; someone who likes to ride hard, push their limits, occasionally lap the bike park, and maybe enter an Enduro race has a lot to like about the Rail 29's stability and capability at speed, but it's also not as quick to feel out of place on mellower terrain than many of its longer-travel counterparts. Sure, it's not quite as capable in super-burly terrain as many full-on Enduro bikes, but what differentiates it from the bigger, heavier, longer-travel Enduro rigs of today is how well it handles the uphill and the not-so-gnar. The Rail makes it easier to crush a bunch of vert and miles and doesn't need to be going 35 miles an hour to be fun and engaging. It's a really versatile offering in the Enduro/Trail space, is very friendly to rider setup preferences, and offers a lot to like for the rider who appreciates a well-rounded ride.
Eric: Do you like to ride an Enduro bike, but in your secret heart-of-hearts know that a Trail bike might be a more practical fit for you and/or your terrain? Then you should be looking very closely at the Rail 29. That might sound like a slightly backhanded compliment, but I don't mean it that way at all. I think the Rail 29 can be a fantastic long-travel 29er for someone who wants an Enduro bike, but would often benefit from owning a Trail bike. Maybe your trails might not be the next EWS stop, your legs might need some fresh EPO, or you might be working to stay off the brakes more. Whatever your situation, I think the Rail 29 is going to be a bike that helps you find some new trail magic, and do a bit *more* of whatever it is you like to do best aboard a mountain bike.
Bottom Line
Dylan: In a world of specialized Enduro sleds and do-it-all Trail bikes, it's hard to put the Rail 29 into a single category. But that's also what makes it such a compelling option for riders who ride a variety of terrain — the Rail 29 offers a mix of efficiency, maneuverability, and downhill capability that makes it very hard to get this bike out of its element.
Eric: You should look at the Rail 29 because it's a very refined, very capable, and very versatile long-travel 29er. But especially if the last 2–3 bikes you have owned have all been increasingly descent-focused Trail bikes and you're ready to take the next step in your Endurolution. Or, put the Rail on your shortlist if the last Enduro bike you purchased made you realize you have gone too far, and your 38lb, 63° head angle, coil-shocked Enduro race rig just isn't the right tool for the job you're asking it to do most days you get to ride.