[Editor's Note: We've just updated this article with reviewer Sam Shaheen's take on the topic, and will be adding other reviewers' takes soon. You can use the "Article Navigation" bar to jump to each reviewers' addition.]
Intro
Here at Blister, we spend a good deal of time talking about weight. It's always a buzzword in the ski industry, with almost every brand bragging about how their new gear as lighter than their old gear. And as result of all this focus on weight, one of the more valuable things we do is provide an accurate measured weight of nearly everything we review. But, as our editor-in-chief likes to point out, lighter isn't always better, and plenty of great products (particularly skis) have been dumbed down into too-light, too-weak models.
But when it comes to backcountry skiing, the weight of your gear really matters — it plays a significant role in how far you can go, how long it takes you to do that, and how much fun you have on the way down. That said, there are several areas where you can choose to save weight (e.g., skis, boots, bindings, etc.). So should you be cutting weight in your skis and going with heavier boots? What about choosing an ultralight binding and a burlier ski? Or going with lightweight boots, a heavy binding, and moderately heavy ski?
There are a lot of ways to approach this, so here we're breaking down how a few of our reviewers personlly like to look at weight when it comes to ski gear, and how that intersects with the overall performance of their setups. Thess are our reviewers' personal takes on the topic, and others' (including our other reviewers') opinions differ. So consider this more of a conversation starter, rather than a conclusive statement on the topic, and let us know in the Comments section at the bottom how you think about this.
First: Get Clear on Your Priorities (i.e., "Know Thyself")
Cy Whitling: In his intro to the first ever Blister Buyer's Guide, Jonathan Ellsworth emphasized the concept of "Knowing Yourself." And the more gear advice I give, the more valuable this mantra becomes. If you're not honest with yourself about your priorities and preferences as a skier, the most expensive gear in the world won't save you or let you have any more fun, and our reviews will be much less useful to you.
So examine your preferences, think of products you've liked, and try to figure out why that was. Then think about gear choices that haven't meshed with your style, and try to determine why they let you down.
Finally, lay out your objectives as a skier. What do you want the highlights of your ski season to be? Only once you have figured out who you are and what you value can you start to narrow down the ever-growing field of skis, boots, and bindings.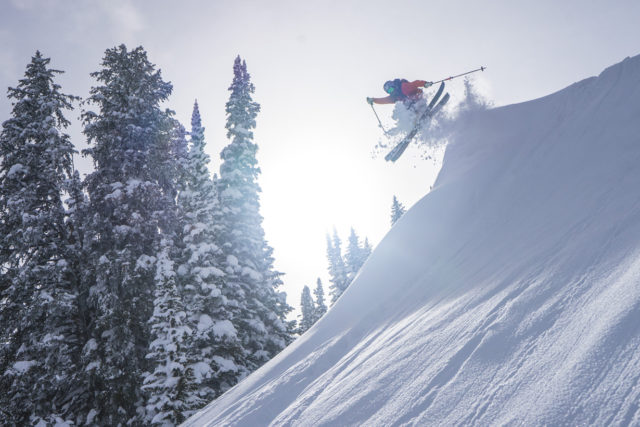 That said, here's how I personally prioritize weight on my backcountry setups, based on what I want to get out of them and how I ski. I've also included a few guiding principles I use when it comes to the weight-to-performance ratio for ski gear.
Cy Whitling's Take
Skis
Skis generally sacrifice downhill performance as they get lighter, and it's a fairly linear relationship in most cases. There are a few exceptions, but generally, the lighter your skis are, the less fun you're going to have in difficult / variable snow, but the more fun you're going to have on the skin track.
In my experience, a heavier ski often makes a bigger difference in downhill performance than a heavier boot, so I prefer to save weight on my boots and use those weight savings to justify having slightly heavier skis. A great skier can get away with super light skis, but for many of us, those super light skis can get really challenging to ski if the snow is anything less than perfect.
Boots
Boots are a more complicated topic since the lighter AT boots (less than ~1200-1300 g per boot) generally have bigger ranges of motion and often have tech fittings that have been moved closer to the toe to offer a more optimized pivot point. Because of that, by jumping from a ~1500-g boot to, say, an 1100-g boot, you gain a lot of uphill performance. And from my experience with light boots like the Salomon S/Lab X-Alp, I'd say that you lose less downhill performance by dropping ~400 grams in your boots than you would by dropping that same 400 grams of weight in your skis (more on that below). But again, your mileage may vary.
Bindings
Bindings are the most complicated of all, and we won't dive into all of their intricacies here. Generally though, the heavier you go, the better downhill performance you get, and you often get more reliable release. For example, the fairly heavy Salomon / Atomic Shift offers TUV-certified release and feels like an alpine binding on the way down. On the other hand, very light touring bindings like the Marker Alpinist or Dynafit TLT Speed are not certified for consistent release and feel harsher and less powerful on the downhill.
That said, I've personally found that the difference in downhill performance between bindings is much more difficult to determine than it is to determine with boots or skis, particularly when the snow is soft and forgiving.
A Few Examples
This piece was prompted by some experimenting that I've been doing as I try to figure out what I want for my big-day ski-mountaineering setup. That presents a specific set of criteria, so if you're looking to get a touring setup for, say, skiing huge, deep lines in Alaska, your priorities will obviously be a bit different.
I've been skiing back-to-back inbounds and backcountry laps with three different ski and binding setups, and three different boots. Here's what I've been swapping between:
Skis / Bindings
Here are the skis and bindings, with the average weight per ski + average weight per binding:
Salomon MTN Explore 95 / Salomon MTN Binding: 1543 + 324 g = 1869 g total per foot
Atomic Bent Chetler 100 / Fritschi Vipec Evo 12: 1807 g + 515 g = 2322 g total per foot
Atomic Bent Chetler 120 / Atomic Shift MNC 13: 1710 g + 886 g = 2596 g total per foot
Boots
Here are the boots I've been playing around with, with the average weight per boot:
Salomon S/Lab X-Alp (size 26.5): 1104 g
Atomic Hawx Ultra XTD 120 (size 26.5): 1576 g
Atomic Hawx Ultra 130 w/ CAST Tech Toes (size 26.5): 1680 g
Some Takeaways from My Testing:
For me, the MTN Explore 95 is the most challenging to ski and the least stable, no matter the conditions or the boot. I skied it in 3 inches of fresh with the Hawx Ultra XTD 120 and felt like I'd forgotten how to ski. The ski felt similar when I was skiing it in the X-Alp.
The MTN Explore 95 is so light that I found myself having to ski it very centered, and make consistent, powerful turns to keep it tracking. When I tried to drive the MTN Explore 95 from a more forward stance I found that the tips were deflecting so much that I constantly felt like I was about to go over the bars. Despite being a very good ski on the downhill for its weight, the MTN Explore 95 was by far the limiting factor in my equation. But, it's also a dream to tour on.
The Bent Chetler 100 was a blast with either the XTD 120 or the X-Alp, and I don't notice that much of a difference in performance between those two boots with this ski. Sure, the XTD 120 has a little more ankle support, and is a bit more powerful, but it also fits me a touch better, so I think much of that comes from fit, not the weight difference.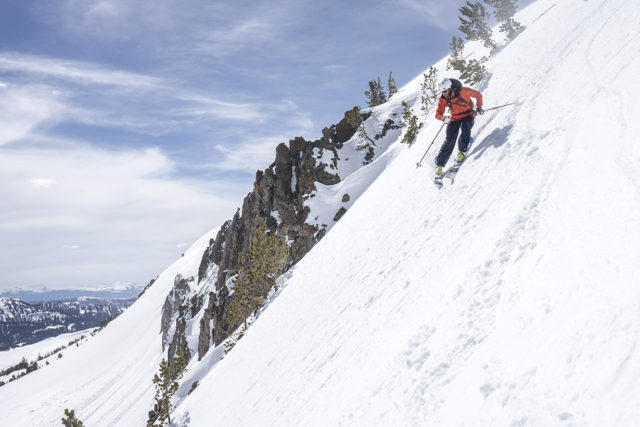 Some of my experience with these boots also might come down to skiing stance / style — I ski with more of a centered stance, so I don't end up flexing as deep into my boots as some folks do, and lower in the flex is where boots like the X-Alp tend to show their weakness / lack of support. Instead, I'm more aware of lateral stability and the first ~1/3 of a boot's forward flex. If you tend to drive the front of your skis really hard and flex deep into your boots, there's a good chance you'll have a different opinion here.
My most surprising takeaway from this testing was how much fun the Bent Chetler 100 and X-Alp combo was. I skied this combo inbounds on a firm day, and it only took a half a lap for me to feel very confident on it. The S/Lab can push the Bent Chetler 100 hard on edge in chop or on groomers, and the whole setup feels very composed and damp for its weight. I was spinning off cat tracks by my second lap on this combo — not what I expected to be doing in an 1100-g touring boot.
I've written a bunch about the Bent Chetler 120 / Shift combo, and I've been skiing it a lot with both the Hawx Ultra XTD 120 and the regular Hawx Ultra 130 with CAST tech-toe fittings. I don't notice that much of a difference between those two boots on this ski. The BC 120 is light enough that, with either boot, I find the limits of the ski before I find the limit of the boot. But the XTD is better on the up, so I'll continue to stick with that combination when using the BC 120.
Here's what those combinations look like based on total weight per foot:
MTN Explore 95 + MTN Binding + Salomon S/Lab X-Alp: 2973 g
MTN Explore 95 + MTN Binding + Atomic Hawx Ultra XTD 120: 3445 g
Atomic Bent Chetler 100 + Fritschi Vipec Evo + Atomic Hawx Ultra XTD 120: 3898 g
Atomic Bent Chetler 100 + Fritschi Vipec Evo + Salomon S/Lab X-Alp: 3426 g
Atomic Bent Chetler 120 + Atomic Shift + Atomic Hawx Ultra XTD 120: 4172 g
My biggest takeaway from those days of testing? Cut weight in your boots, not your skis! I was initially planning on skiing the MTN Explore 95 a bunch this year. Now, I'm not so sure. The Bent Chetler 100 is so much more damp and predictable in all conditions, and it's much easier to drive. Even with a powerful boot like the XTD 120 that I ski inbounds a fair amount, I found the MTN Explore 95 to be a handful. And even with the S/Lab, which some have dubbed "an ice climbing boot with tech fittings," the BC 100 still felt like a predictable and powerful ski — even in challenging conditions. When I'm staring into the gut of something consequential, I would personally want to be on the Bent Chetler 100, rather than the MTN Explore 95.
Another thing to consider is that the Bent Chetler 100 tires me out more on the climb than the MTN Explore 95. But I think the MTN Explore 95 takes the same amount of energy out of me, it just waits until the way down, since it requires more input to keep it tracking. I don't love that.
If I'm trying to figure out the equation of how much energy I have and whether an objective is attainable in a certain time window, I'd rather do the slightly more tiring part first (on the way up). It takes me a lot longer to ski consequential terrain on a lighter setup vs. a heavier one, and I'd prefer to spend a bit more time hauling up a heavier ski in relative safety on a skin track, rather than spend more time in a consequential line because my setup is challenging to ski. That's how I've been thinking about this setup, particularly because it's what I'd be using for technical lines.
Finally, the difference between the S/Lab X-Alp and the Hawx XTD 120 on the way up was much bigger than the difference between the MTN Explore 95 and the Bent Chetler 100. The X-Alp is not just lighter, it walks a lot better, and is much better when scrambling in technical terrain.
Applications
So, how would I apply this knowledge in practical situations?
My big-day setup this year is going to be the Atomic Bent Chetler 100 with the Fritschi Vipec Evo 12 and the Salomon S/Lab X-Alp. Honestly, I could even use it as a travel setup too, where it would serve some time inbounds. I think it skis as well as it goes uphill, and it goes uphill very well.
More broadly: Don't be afraid to put tech bindings on heavier, inbounds-oriented skis. It's a blast. Over the last few years, I've put tech bindings on the Revision Subtraction, K2 Shreditor 112, Sego Big Horn 106, and now, the Atomic Bent Chetler 100. Each one of these setups has skied much better than any lighter, touring-specific ski I've ever been on, and does so at a palatable weight penalty for me. It's no surprise that some of our favorite touring skis (e.g., 4FRNT Raven) are also pretty heavy compared to other touring skis. Don't be scared by a heavier touring ski — chances are, you'll feel more confident when it comes time to rip skins.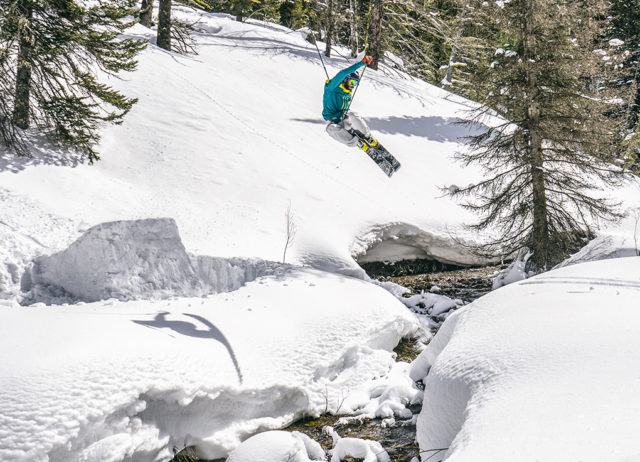 And to be clear, I'm not telling you to put tech bindings on your dedicated alpine setup — if you're not using a ski to walk uphill a lot, you'd be better off on a burlier binding like the Shift. But for touring, having a heavier ski with lighter bindings (and boots) can be a ton of fun.
But you don't need to go full hog and get the heaviest everything. Bindings like the Dynafit Radical 2.0 and Fritschi Vipec Evo ski really well, and they're plenty powerful to drive a heavier, inbounds-oriented ski. As a result, I don't personally feel the need to jump up to a frame binding or Shift for performance reasons, but rather for safety and durability reasons.
And I've also found that I personally don't need the gnarliest, burliest touring boot out there. In my experience, a slightly heavier ski with a slightly lighter boot rewards me a lot more on the downhill than a lighter ski and a heavier boot. So consider giving your ankles a break and checking out a lighter boot with a higher range of motion. You'll notice it on the up, and you might be surprised by how little you notice it on the down, particularly if you don't tend to drive your skis super hard.
Finally, and this is a little hypocritical, but don't get too caught up in the weight weenie game. You don't need to cut the handle off your toothbrush. Skiing is fun, whether you're doing it on a 2100-g ski or a 1200-g ski. Don't let a preoccupation with the weight of your gear take away from your experience.
Sam Shaheen's Take
Last winter, Cy Whitling offered his take on the best ways to save weight in a ski-touring setup, and it's time now to add my own two cents. We'll also be adding other reviewers' takes soon.
And if you are regular listeners to our GEAR:30 podcast you know that our reviewers sometimes have different takes on a variety of topics. Because of this, we like to discuss and expand on any topics that are controversial within Blister, hence our expansion of this idea of where to save weight in your backcountry ski setup.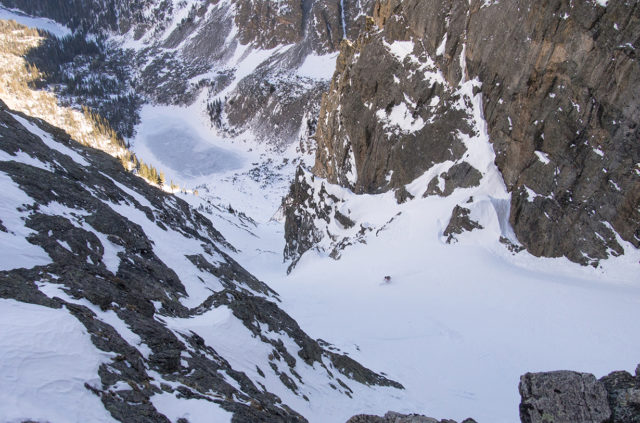 So, Cy, though I respect your take on the best ways to cut weight in your ski-touring setup, I personally disagree in a few ways. My primary area where I disagree is in regard to cutting weight in boots rather than skis. However, rather than simply arguing over the internet with Cy, I'll tell you how I think about cutting weight in a ski-touring setup. Let the conversation begin.
Cutting Weight — Tradeoffs
Cutting weight in any part of your setup comes with tradeoffs. One of my favorite parts of Cy's take is his section "Know Thyself." Knowing your goals, skiing style, and personal preferences will make it easier to understand and prioritize the tradeoffs of cutting weight. In general though, here are the quick, general tradeoffs of cutting weight in major components of a ski-touring setup:
Skis: Lighter skis tend to be less stable at speed, less damp, and less predictable, particularly in challenging snow conditions.
Boots: Lighter boots tend to be softer (forward, lateral, and rearward flex), less durable, and have thinner liners, but they also tend to have a larger range of motion when in walk mode.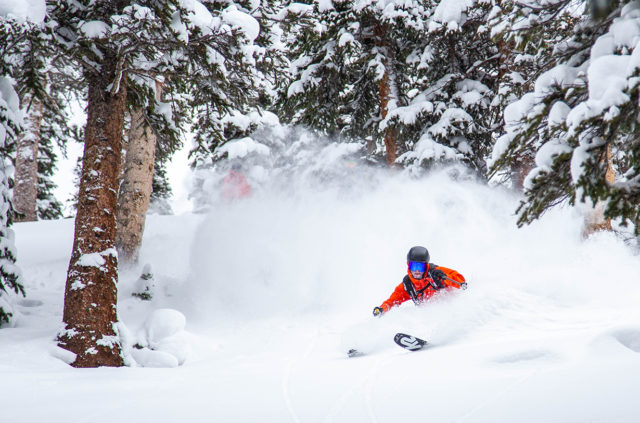 Bindings: Lighter bindings tend to give up features, many of which are designed to make binding release more predictable and safer. Though it's difficult to objectively measure, lighter bindings are likely less safe and tend to also create a harsher, and less powerful feel on the downhill.
Packs: Lighter packs are almost universally less durable. Also, if you're deciding between an airbag-equipped pack and one without an airbag, lighter packs without airbags will obviously not give you the option of flotation in the case of an avalanche.
Poles: Lighter poles are generally less durable. Adjustable-length poles tend to be heavier.
Now let's talk about each of these pieces of equipment in more detail.
Skis
Skis are largely dictated by personal preference — everyone has a different skiing style, and as a result, a different preference in skis. There are, however, some general rules of thumb that I've come up with for my personal ski selection.
(1) Skis that weigh less than 1400 grams per ski in a ~185 cm length are almost always going to feel very light and twitchy. For everyday ski touring or ski mountaineering, I like to stay above 1400 grams for my skis. For me personally, 1500–1600 grams is a good target for a ski-mountaineering ski while a few hundred grams heavier tends to work well for mid-winter / powder touring. It's not that my powder-touring days are always shorter than my ski-mountaineering days, but they are less consequential — doing 6 pow laps instead of 7 is much more palatable than missing a big mountaineering objective due to my skis being too heavy on the up.
(2) Super light + super stiff is almost always a bad combo for me. Generally, the stiffer the ski is, the more terrain feedback is going to be delivered to your body. And when that stiffness isn't coupled with enough mass to counteract this effect, skis tend to get very harsh and unpredictable. When we get a <1600-gram ski that hand-flexes over an '8' or '9' for most of its length on our flex-pattern rating system, I try to stay away.
(3) It's ok to go short. For inbounds skis, I typically reach for things in the 185-190 cm range. But for backcountry skis, where I generally ski slower and more conservatively, I'm typically happy with skis that are 5-8 cm shorter than I would usually ski in the resort. I just don't need the extra stability that the longer lengths offer, and shorter skis are lighter.
Overall, picking a touring ski is very much dependant on how you intend to use it, but regardless of end use, those are the things I think about when reaching for a touring ski on any given day in the backcountry.
Boots
Just like in alpine boots, the single most important thing with touring boots is the fit. However, the fit considerations with touring boots are a bit different from alpine boots.
For touring boots, I tend to size them longer and wider than my alpine boots. I often wear touring boots for extremely long periods of time in nasty conditions and high-output exertion situations. Comfort is paramount for those boots. Adding to this idea, the time I spend walking / scrambling / bootpacking on a usual day in the backcountry is far greater than the amount of time I spend skiing downhill. So the super precise fit I seek in an alpine boot for maximum downhill performance is less important than the comfort I need in a touring boot.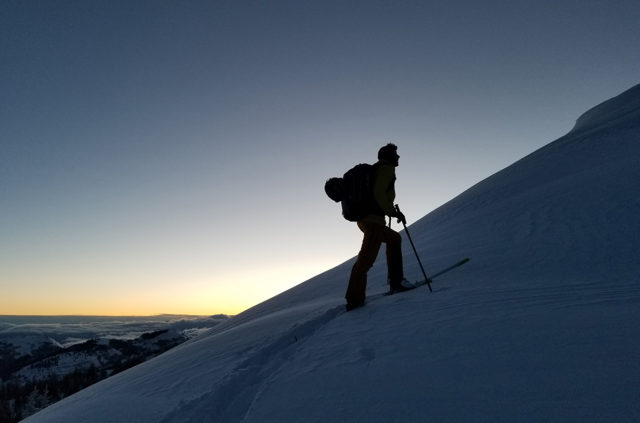 The lighter you go with boots, the more you lose in the form of the physical damping that heavier boots provide. Force = Mass x Acceleration, so the higher the mass, the more force it takes to move — the same principle applies to skis and bindings, too. Touring boots also tend to be made out of different plastics, specifically polyamide plastics rather than polyurethane plastics. Polyamide plastics tend to have a more energetic feel with lots of rebound whereas polyurethane plastics tend to feel more damp.
All that aside though, the big thing you lose in lightweight touring boots is support. There are several excellent boots in the ~1400-1500 gram range that are quite light and that maintain pretty good support, but once you start going below that number, forward, rearward, and lateral support all tend to become seriously compromised. And that's a big problem for me (more on that below).
Bindings
Bindings have become a very hot-button topic recently. With several high-profile binding releases across all weight classes and binding discussion dominating more than their fair share of après conversation, everyone seems to have an opinion about touring bindings.
In general though, lighter bindings sacrifice features. Sometimes these features are designed to make the binding safe (e.g., quantified, certified, and adjustable release values) while others are designed to make them ski better (e.g., elasticity and alpine-like heel designs). When you cut weight on bindings, features have to go, which means that light bindings probably aren't as safe and generally don't ski downhill as well as their alpine counterparts.
I know that last paragraph sounds pretty damning for light touring bindings — that's a lot of sacrifices to make. But it's important to understand that idea in the context of how they're used. Almost all of the time in the backcountry I'm doing one of two things: (1) trying to climb and ski a big peak or (2) trying to find good snow.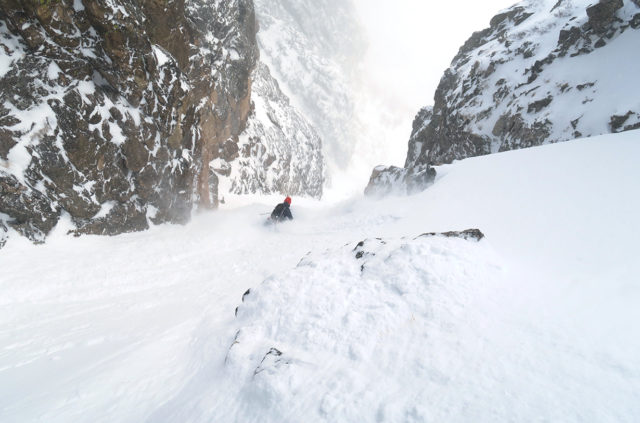 When I'm skiing big peaks, the most important thing on the downhill is to not fall, as falls can be disastrous in many of those situations. I'm also not charging down these big lines, and instead take a more conservative, slower, and cautious approach. As a result, retention is the most important factor for me in a binding I'll use for big days, and things like release certification, elasticity, and power transfer are less important.
When I'm looking for good snow, it's (ideally) going to be soft, whether that's powder or corn. Point being, binding elasticity makes a negligible difference in soft snow where the suspension of the snow is far greater than the few millimeters of binding elasticity. To put this into perspective, just think about how it feels to ski a line in perfect pow vs. brutal refrozen conditions. Soft snow makes a huge difference in terms of terrain feedback.
I also tend to ski conservatively in the backcountry which means I'm less likely to take a dangerous fall, so safety-oriented features are less important to me in this scenario. Inbounds skiing is very different than backcountry skiing — I ski much more aggressively inbounds and therefore appreciate reliable release and power transfer much more in the resort. But in my opinion, most people don't need the full feature set of an alpine binding for their dedicated backcountry setup like many of the après talking heads like to think.
Packs
This one is pretty simple. Lighter equipment is great but it just isn't as durable and won't last as long as heavier stuff. Packs are a great example of gear that gets heavily used and abused and where lightweight constructions tend to get shredded pretty quickly. Lightweight packs also tend to strip down the suspension systems to shave weight, which makes them less comfortable, especially with heavy loads.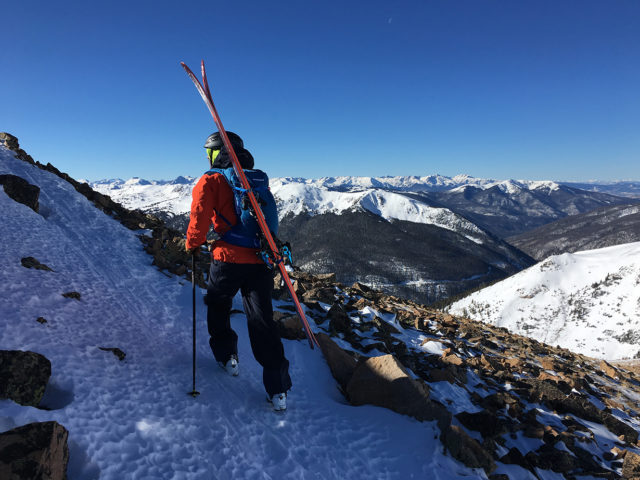 However cool that ultralight pack might seem in the shop, I think most people are better off going with a heavier and more durable pack that carries a bit better and should instead cut weight in the stuff they put in the pack.
Poles
You carry these dumb sticks in your hands literally all day long. It's crazy, I know. But for something that we hold so much, poles get very little attention. Cutting weight in your poles can save a surprising amount of energy throughout a long day.
The easiest way to cut weight in poles? Go fixed length. Adjustable poles have far more material and hardware to adjust them — both of which add significant weight. Fixed-length poles are stronger and lighter. I tour a lot and have been using fixed-length poles exclusively now for several years. And you don't need the absolute lightest, most expensive, and most carbon-y pole out there. I've been using the aluminum Black Diamond Expedition 1 poles for years and they're still working fine (and are pretty light).
How I Think About Weight in My Backcountry Ski Setups
I've thought about this a lot over countless days in the backcountry and countless other days writing reviews of countless pieces of equipment (clearly, counting isn't a strong suit of mine).
For me, I think about saving weight in my backcountry setups in a hierarchy — the higher up this list, the more comfortable I am with cutting weight for that particular item. I.e., I'm not as worried about the compromises I have to deal with when cutting weight in the items high on the list, while I'm less comfortable compromising on the items lower on the list. Here's my list, arranged from best pieces to cut weight in to worst:
(1) Bindings
(2) Skis
(3) Poles
(4) Packs
(5) Boots
For me, boots are by far the most important part of any ski day. With a properly fitting and flexing pair of boots, I can get down the mountain safely on pretty much anything. Luckily though, there are some amazing boots on the market that cut huge amounts of weight vs. alpine boots and still ski amazingly well.
I've been skiing the Scarpa Maestrale RS for a few years and am completely sold on it. It is stiff, especially in the rearward direction, and offers all the support I need to ski hard while still having a huge range of motion and coming in at a very respectable weight. Any lighter than the Maestrale RS, and things start to get scary for me.
Bindings and skis top the list of best gear to cut weight in for me. That's for two reasons: (1) cutting weight on your feet makes a huge difference on the way up and (2) there are light options for both of these that perform very well, in my opinion.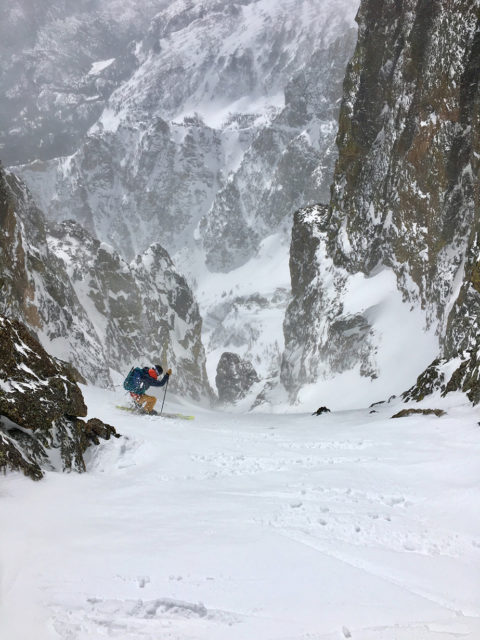 We've talked a lot about touring bindings on Blister and all that has left me with the takeaway that the downhill performance of a dedicated touring binding isn't all that important. Sure, if you're also pounding chairlift laps on your touring bindings, get a Shift. But for me and the backcountry skiing that I tend to do (see my notes above in the "Skis" section), downhill performance isn't a huge deal in a touring binding.
I'm a full-on convert to the ATK Raider 12 2.0 / Hagan Core 12 as a dedicated touring binding. It's an amazingly well-featured binding that is crazy lightweight and has excellent retention, in my experience. But it's also very expensive and there are other great lightweight options that sacrifice surprisingly little and ski really well for how light they are (e.g., the G3 ZED and Marker Alpinist).
Skis are a huge matter of personal preference, but for me, the Salomon MTN Explore 95 proves that a ~1500-gram ski can be strong, predictable, and confidence-inspiring across a huge variety of terrain and conditions. It's my go-to mountaineering ski. Cy had a different experience with that ski, but if I had to guess, I'd say that this probably has to do with our different skiing styles. Again, the "Know Thyself" concept is extremely important when it comes to dialing in your setup.
For powder touring, it's all about fun. Shape and rocker profile tend to be more important to me than weight for these kinds of skis. Skis like the Folsom Trophy Carbon, Atomic Bent Chetler 120, and the G3 ROAMr 108 are some of my favorites.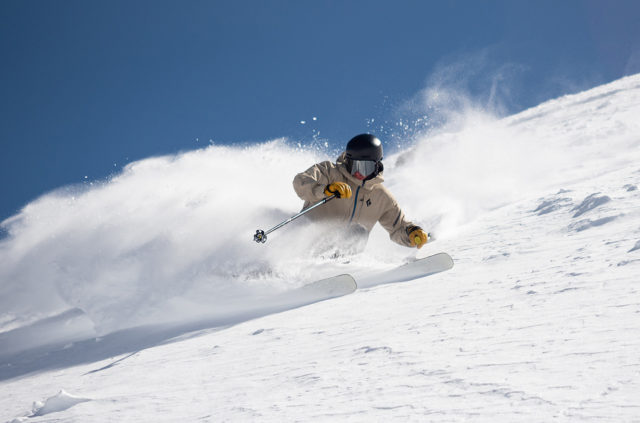 Those skis span a big weight and width range and are all more different than they are the same, but I think that illustrates a super important point about skis that we probably don't make enough on Blister: in most cases, you will get used to your skis. You'll make small adjustments over time and many people can get used to a variety of skis — and you'll be a better skier for it. It is awesome when you find the perfect pair (and that's why we provide personalized gear recommendations to Blister Members, so that you can find the right skis, bindings, boots, etc. for you). But at the end of the day, many people are going to learn to love their skis because most skis on the market are damn good.
Bottom Line
Although I talked a big game about calling Cy out, I guess I really only disagree with him on one point: I personally think the focus of cutting weight from your touring setup should be on bindings and skis, rather than boots. And although I'm totally, unequivocally, 100% right on this issue, please add your comments below about how you like to think about cutting weight. I look forward to arguing with you.
And then stay tuned for our other reviewers' takes on this topic, which we'll be publishing over the next few weeks.